Cashiers can create and edit orders on the Register Screen. This article will explain what the Register Screen is and how to how to use it.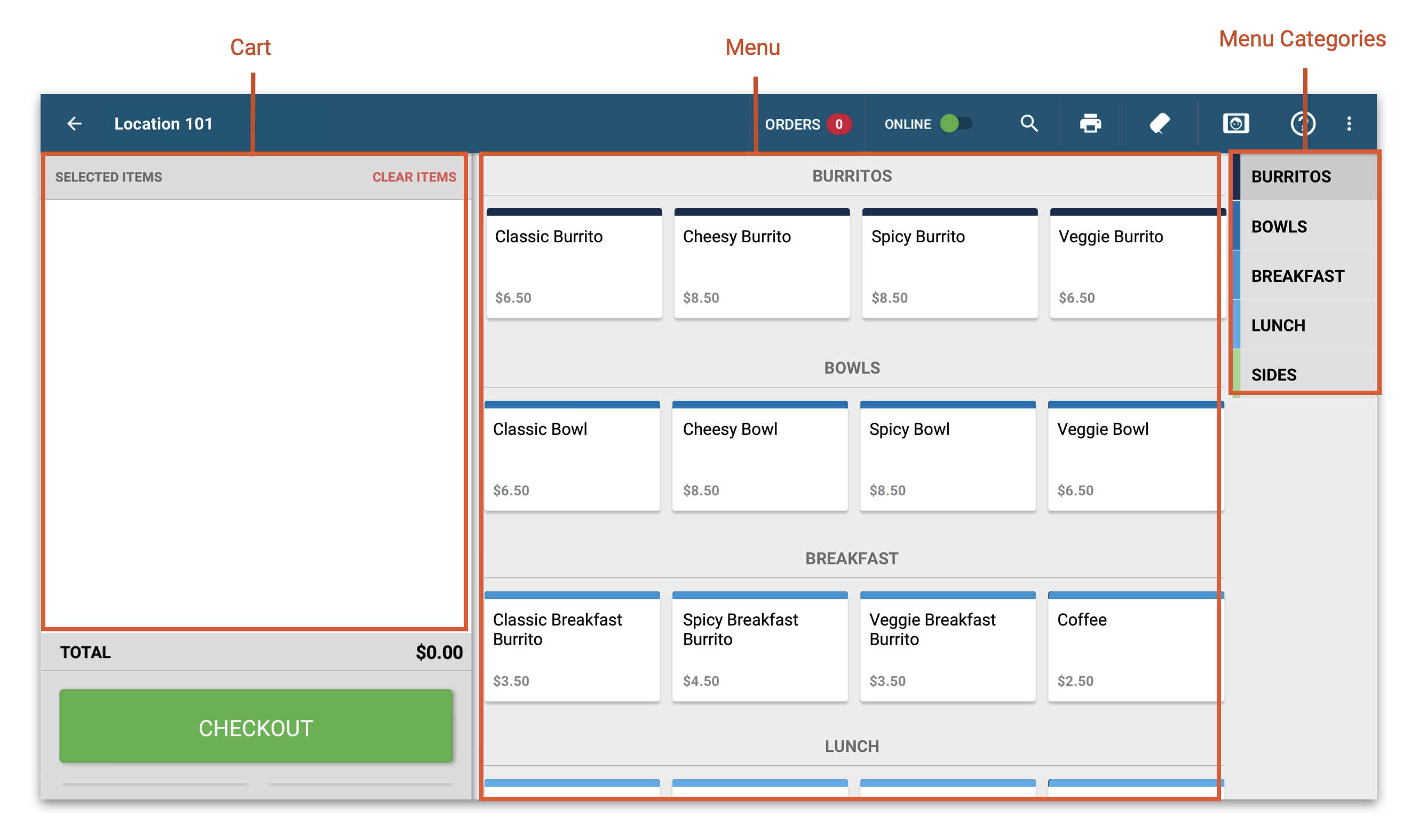 The Register Screen is organized into a Cart, a Menu, and the Menu Categories. The Menu shows that Location's Menu Items and is organized by Menu Categories.
Tap on a Menu Item to add it to the cart. You can tap on an item in the cart to edit it.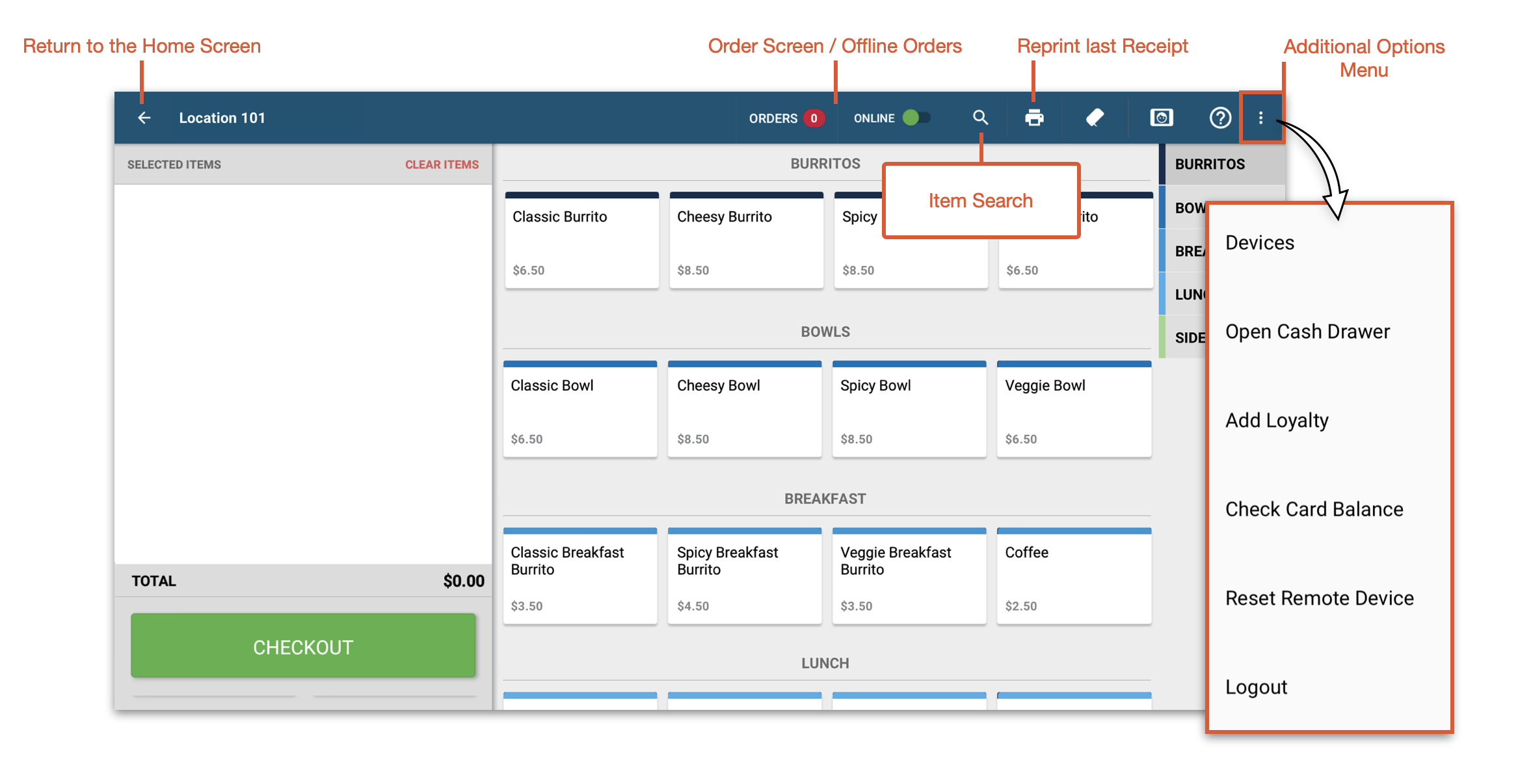 The bar at the top of the screen has the following buttons from left to right:
Back Button - Returns to the previous screen
Order Screen - Shortcut to the order screen. Also displays any Offline Orders.
Offline toggle - Toggles Offline Mode on and off
Search - Searches the Menu
Reprint - Reprints the last receipt
Additional Options Menu - Displays a drop-down menu with additional options