Customers can take advantage of a promotional discount and use a loyalty voucher on the same order. When configured, a cashier can apply both Loyalty and Promotions to a single order.
Promotion = Bypass system that provides automatic discounts to customers, such as season ticket holders or VIP customers. (Typically in partnership with Ticketmaster)
Loyalty = Third-Party integration with Bypass that provides discounts and/or vouchers. (Venuetize, Lava, Tappit, LoyaltyMatch, Fortress, ValueLink, Paytronix, etc.)
Bypass chooses the default scanning option on the General Settings page.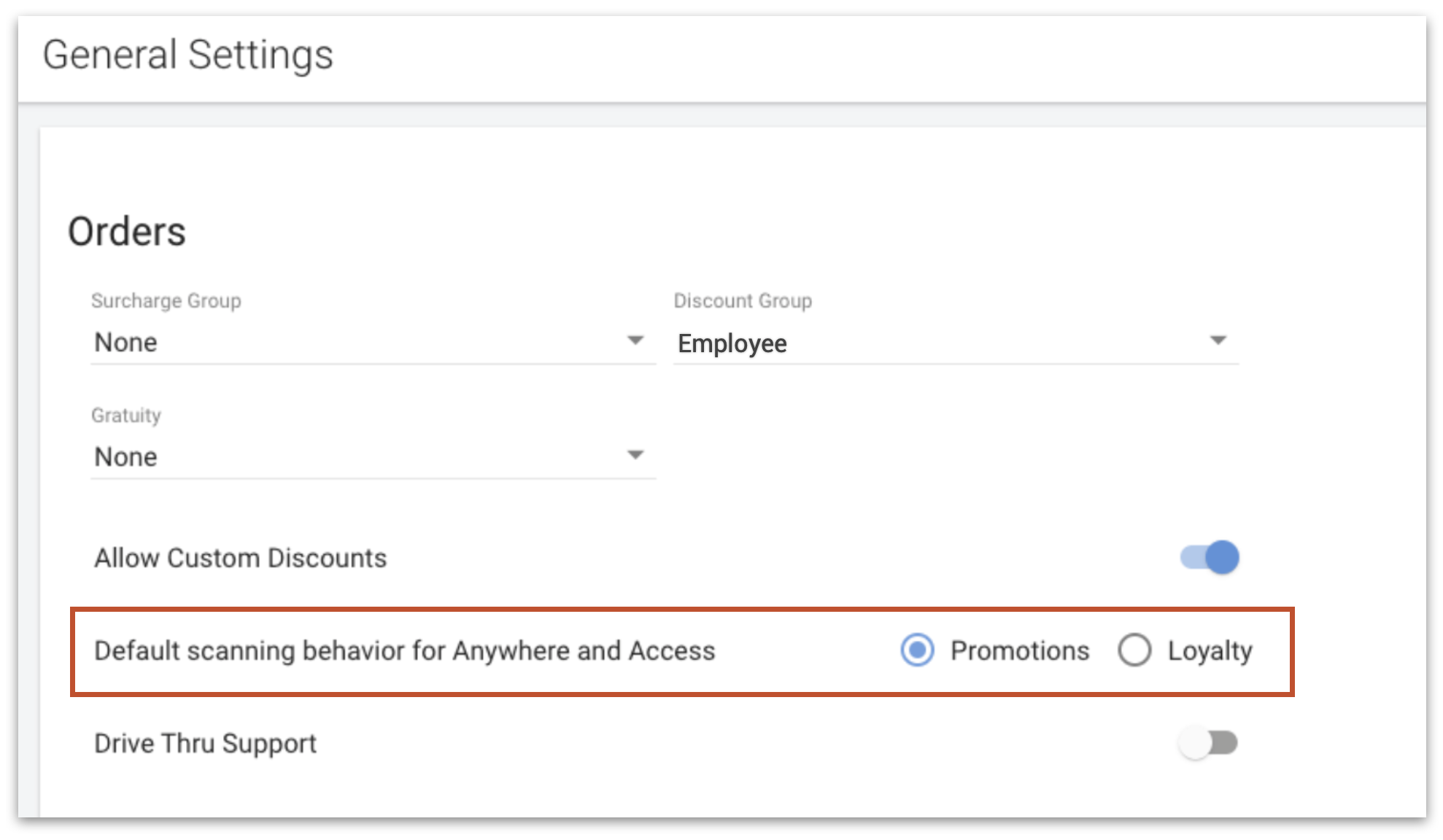 Select either Promotions or Loyalty to set the Default scanning behavior for Anywhere and Access.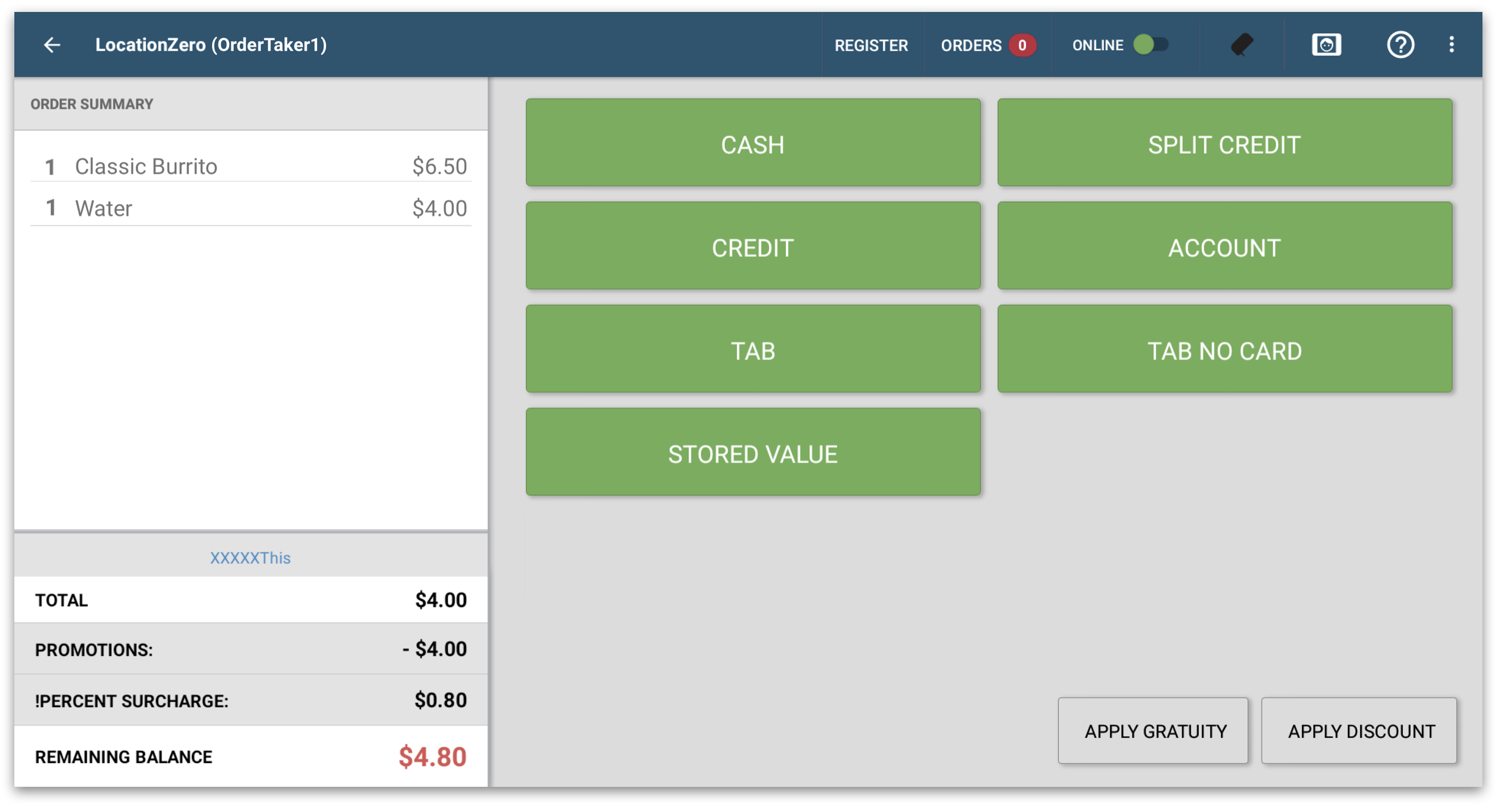 When ringing up an order the cashier can scan to add either Loyalty or a Promotion. Then to add the non-default discount tap the three buttons in the top right.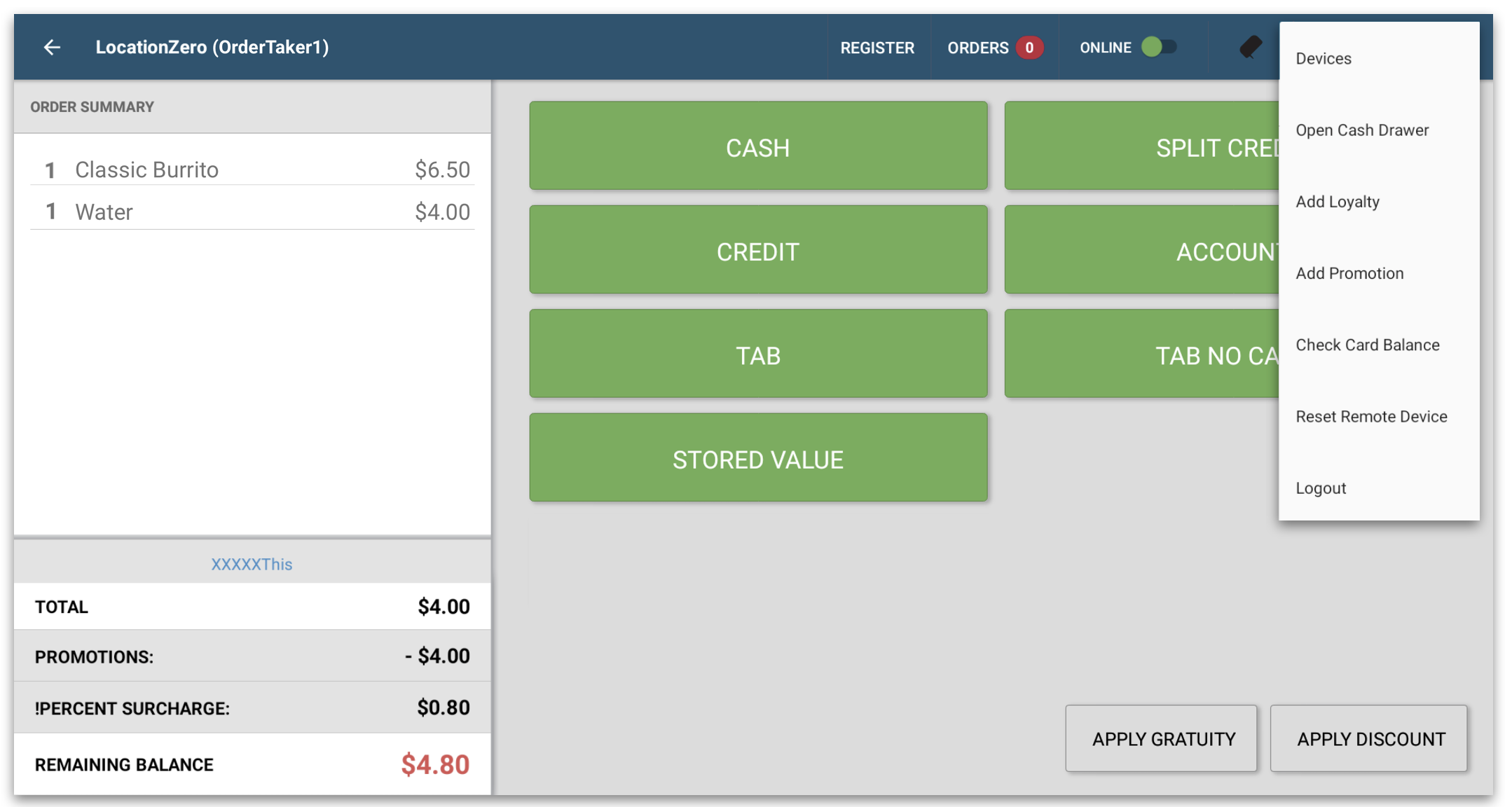 From here, you can tap Add Loyalty or Add Promotion.