Menu Categories organize items on the Menu. This article will explain what Menu Categories are and show you how to create them.
Table of Contents
What are Menu Categories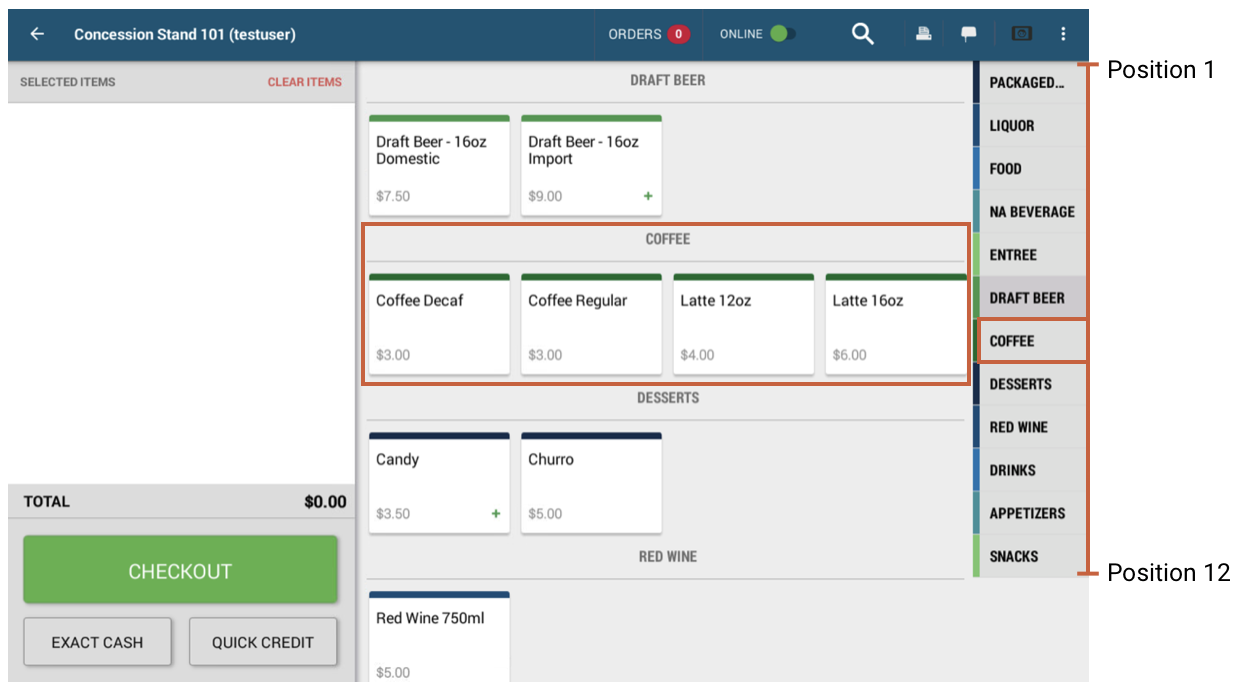 One example of a Menu Category would be Coffee. Items like Coffe Decaf, Coffee Regular, and Latte all have the same Coffee Menu Category.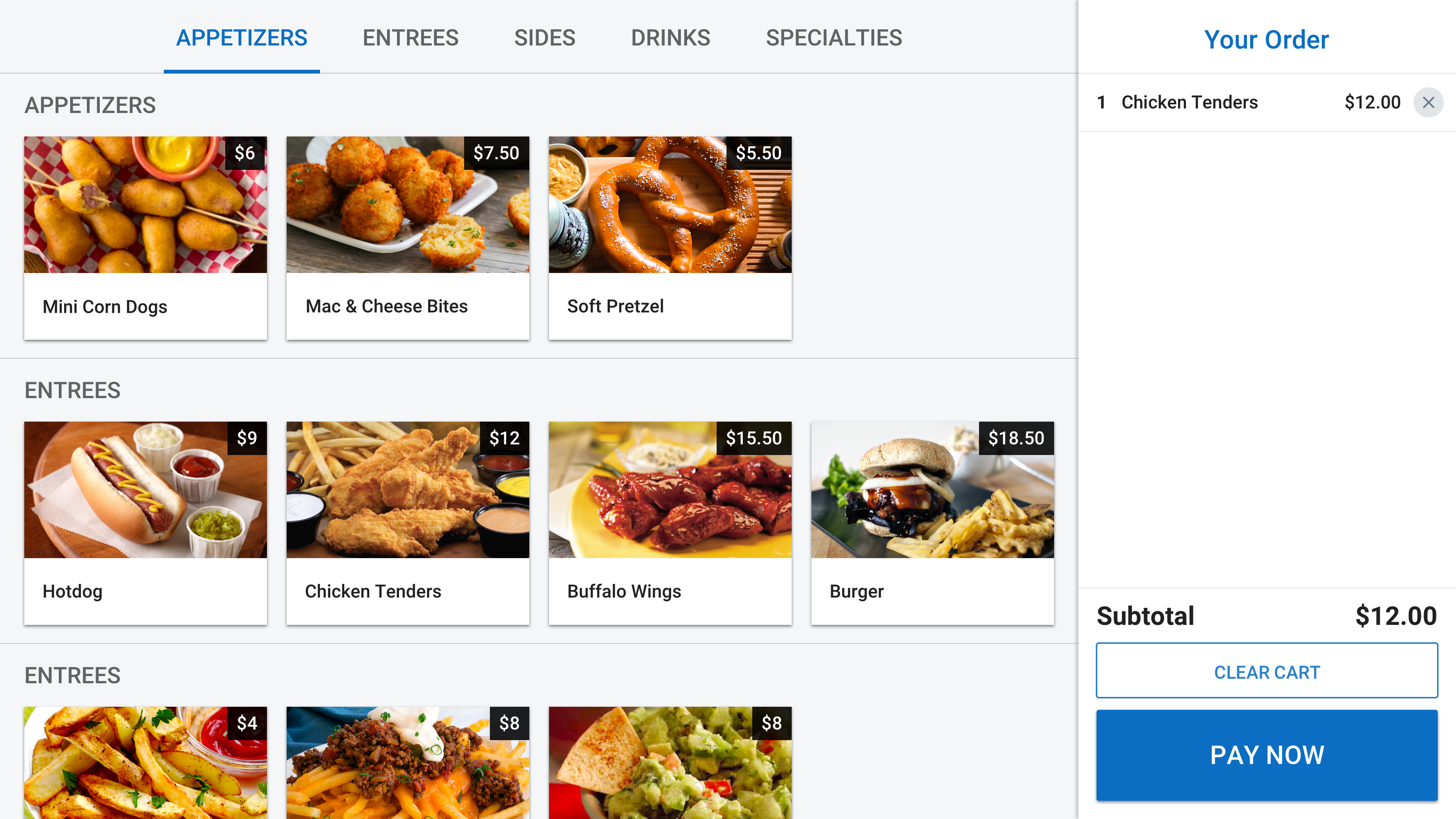 Above is an example of how Menu Categories will appear on Kiosk. A customer can tap on Appetizers, Entrees, Sides, Drinks, and Specialties by tapping on them.
How to Create a Menu Category
The Menu Category will separate items in that category from other categories as well as provide a shortcut to jump to that section quickly. To create Menu Categories, navigate to Configuration Categorization > Menu Categories.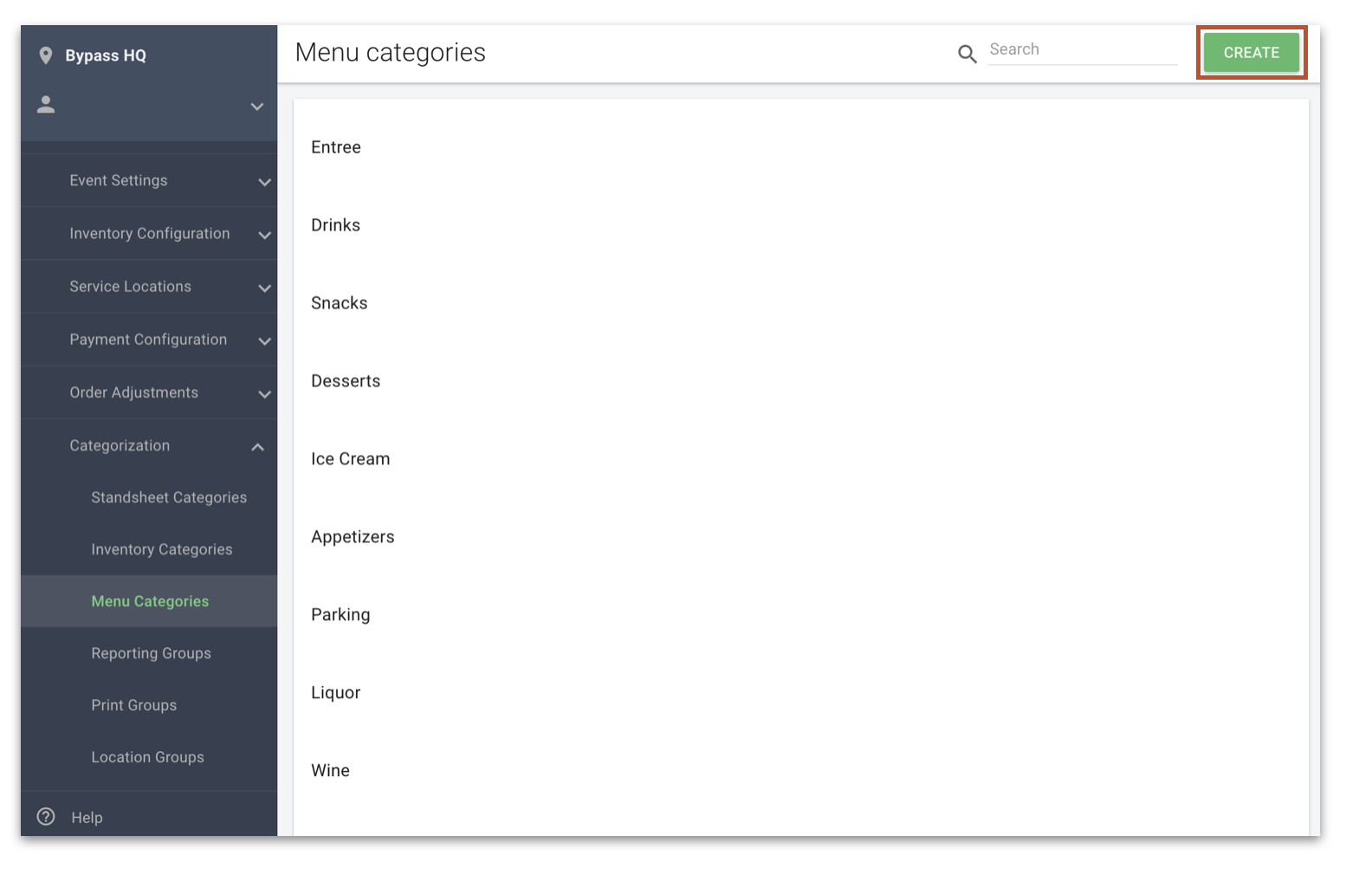 1. Create a new Category by clicking Create.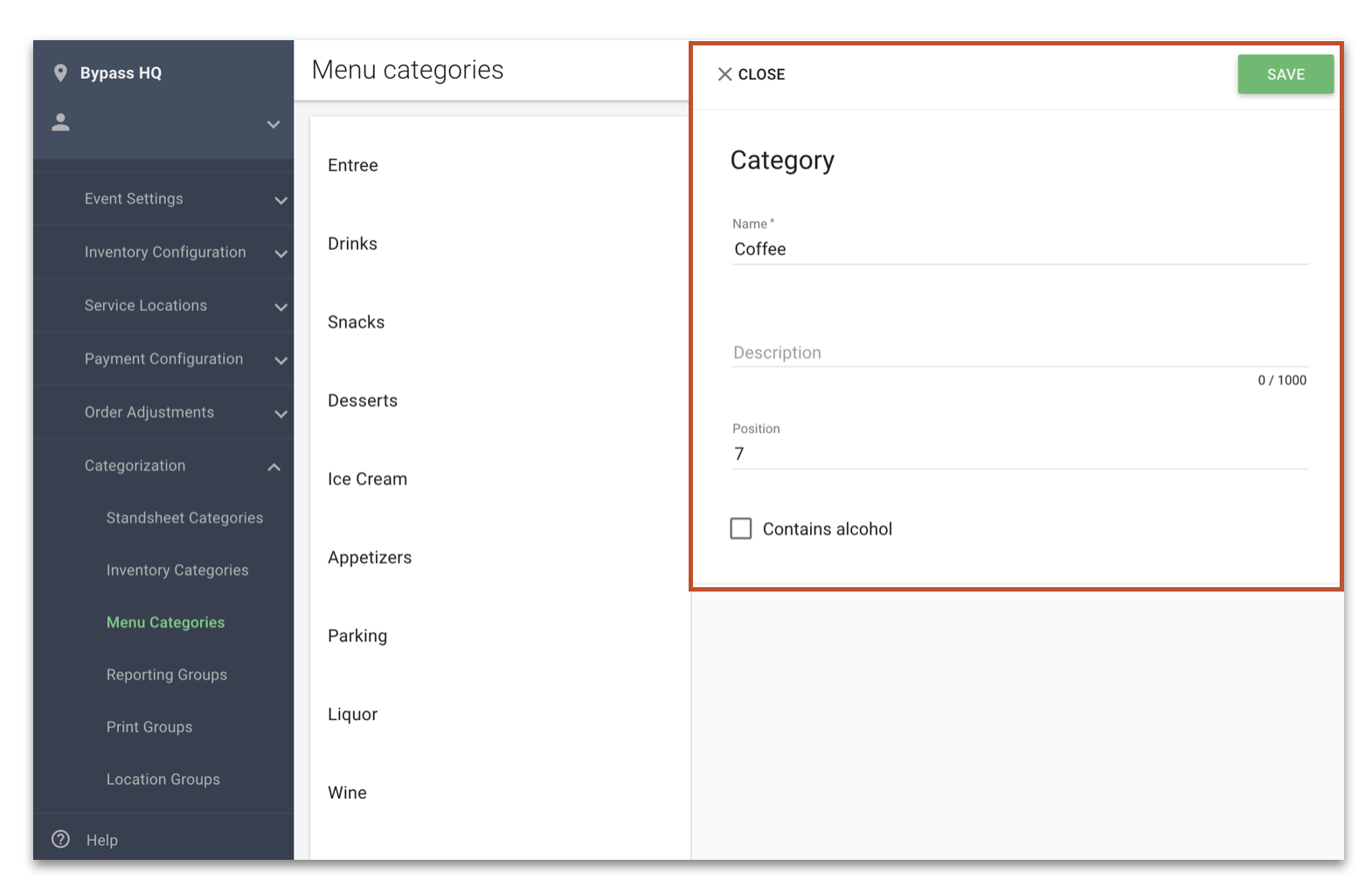 2. Type the name of the Category.
3. Give the category the position you want it on the register. (Lower numbers will push it to the top and higher numbers to the bottom)
4. If this is a category for alcohol, you can limit the selection of these items by checking the Contains alcohol box.
5. Click Save.