Menu Categories are used to organize items on the Menu. This article will explain what Menu Categories are and walk you through the steps to create them.
Table of Contents
Menu Categories Explained
Menu Categories group similar items together to make them easier to access on a register. One example of a Menu Category would be Coffee. Items like Coffee Decaf, Coffee Regular, and Latte all have the same Coffee Menu Category.
Below you will see how Meny Categories look on the register.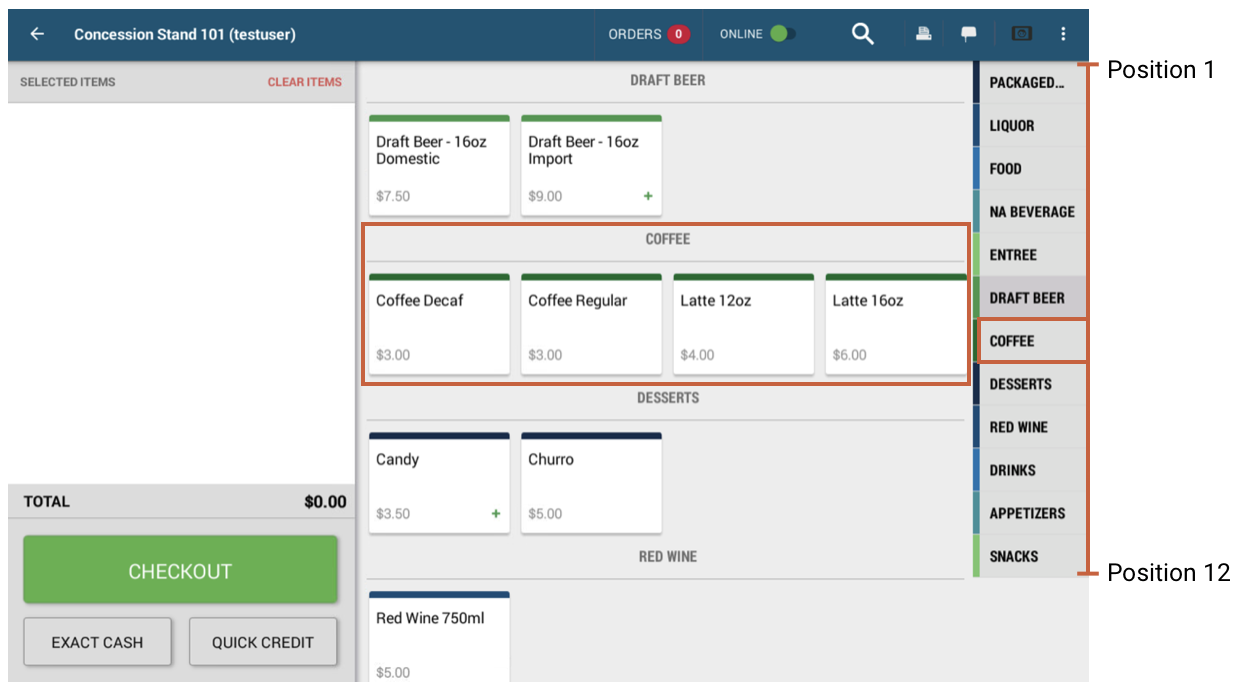 Menu Categories will appear at the top of the screen on the Flex.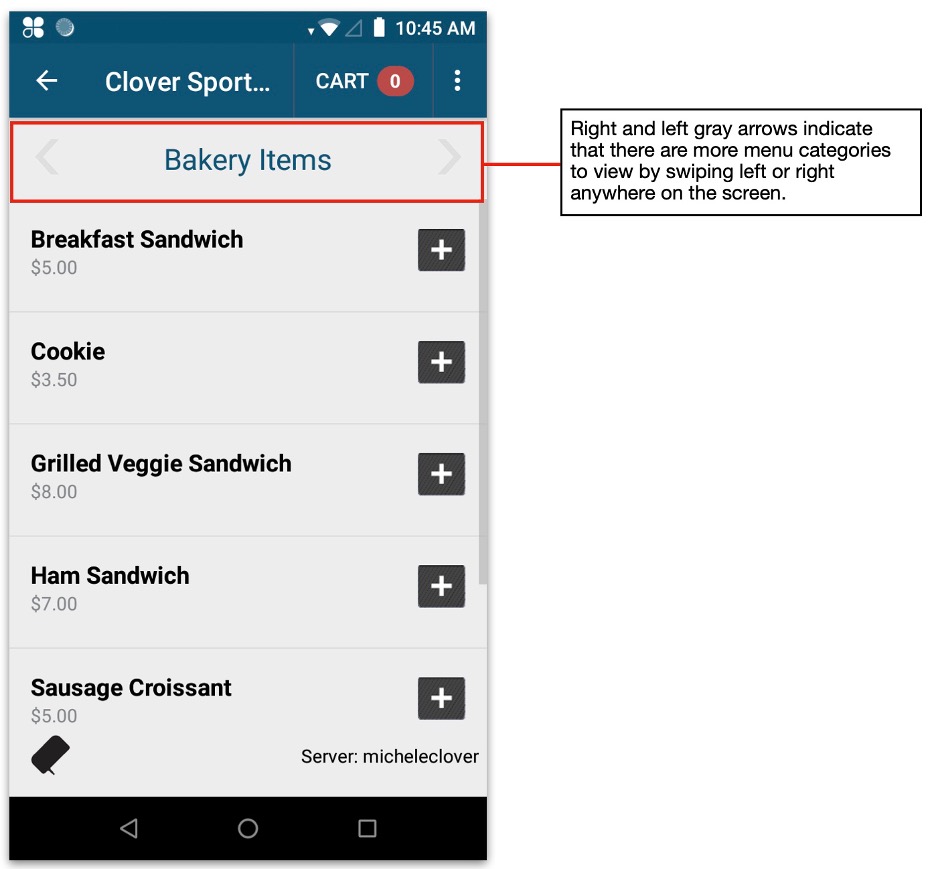 Below you will see an example of how Menu Categories will appear on the Kiosk. A customer is able to access information pertaining to Appetizers, Entrees, Sides, Drinks, and Specialties by tapping on them. This allows customers to browse through groups of similarly categorized items to make ordering easier.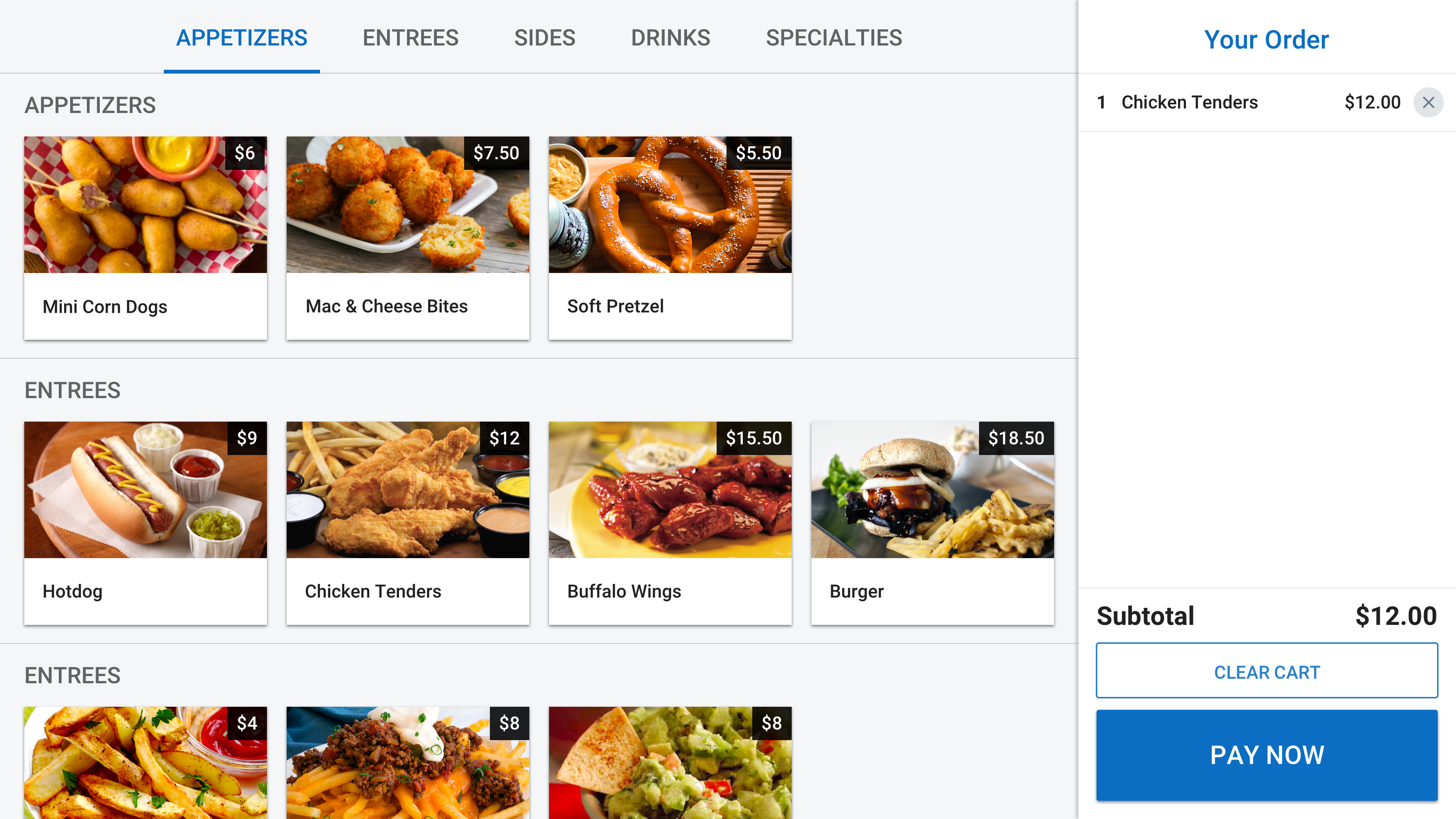 How to Create a Menu Category
The Menu Category will separate items into specific categories and also provide a shortcut to jump to that section quickly. To create Menu Categories, navigate to Configuration > Categorization > Menu Categories in Clover Sport Manager.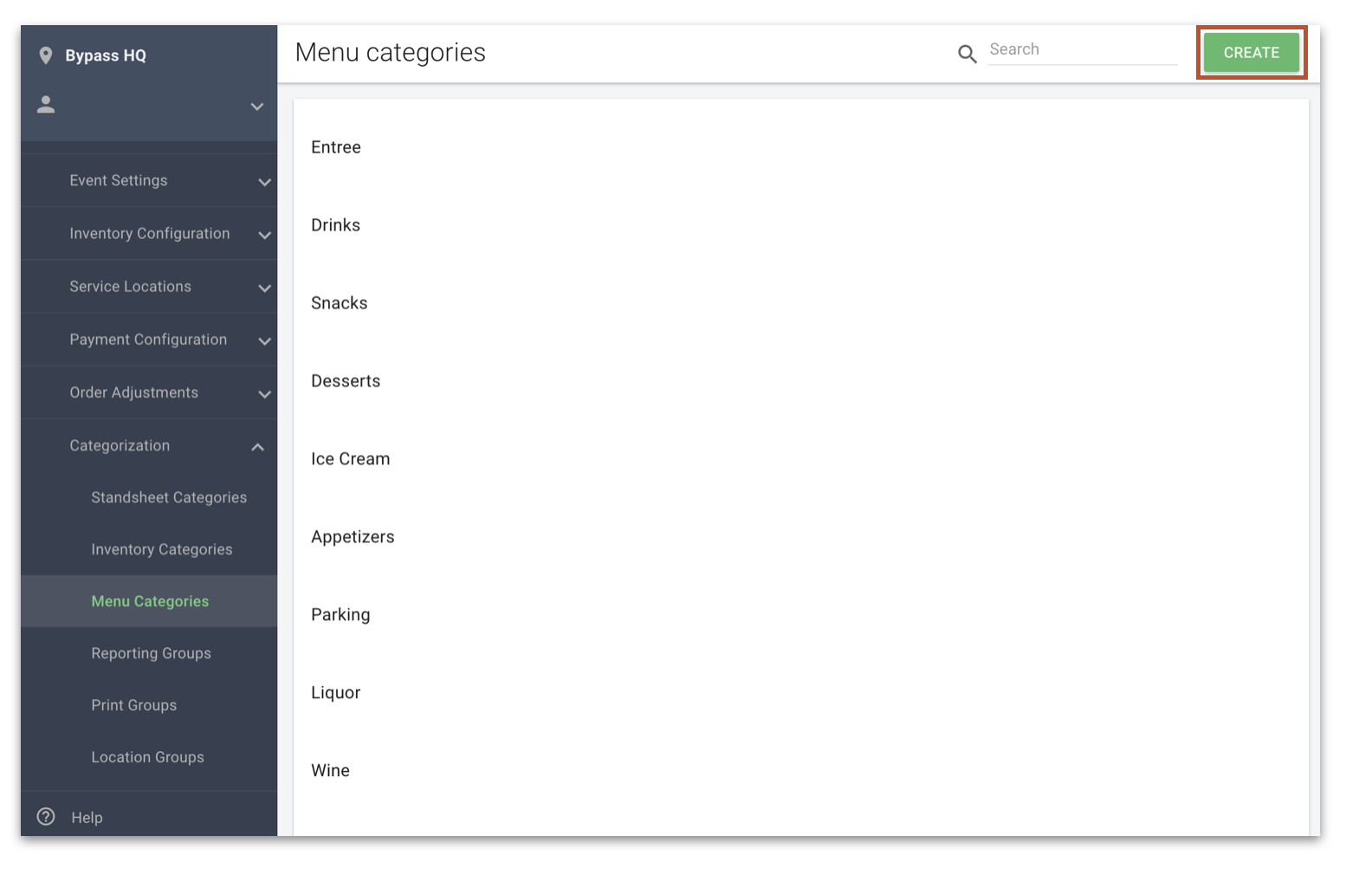 1. Create a new Category by clicking Create.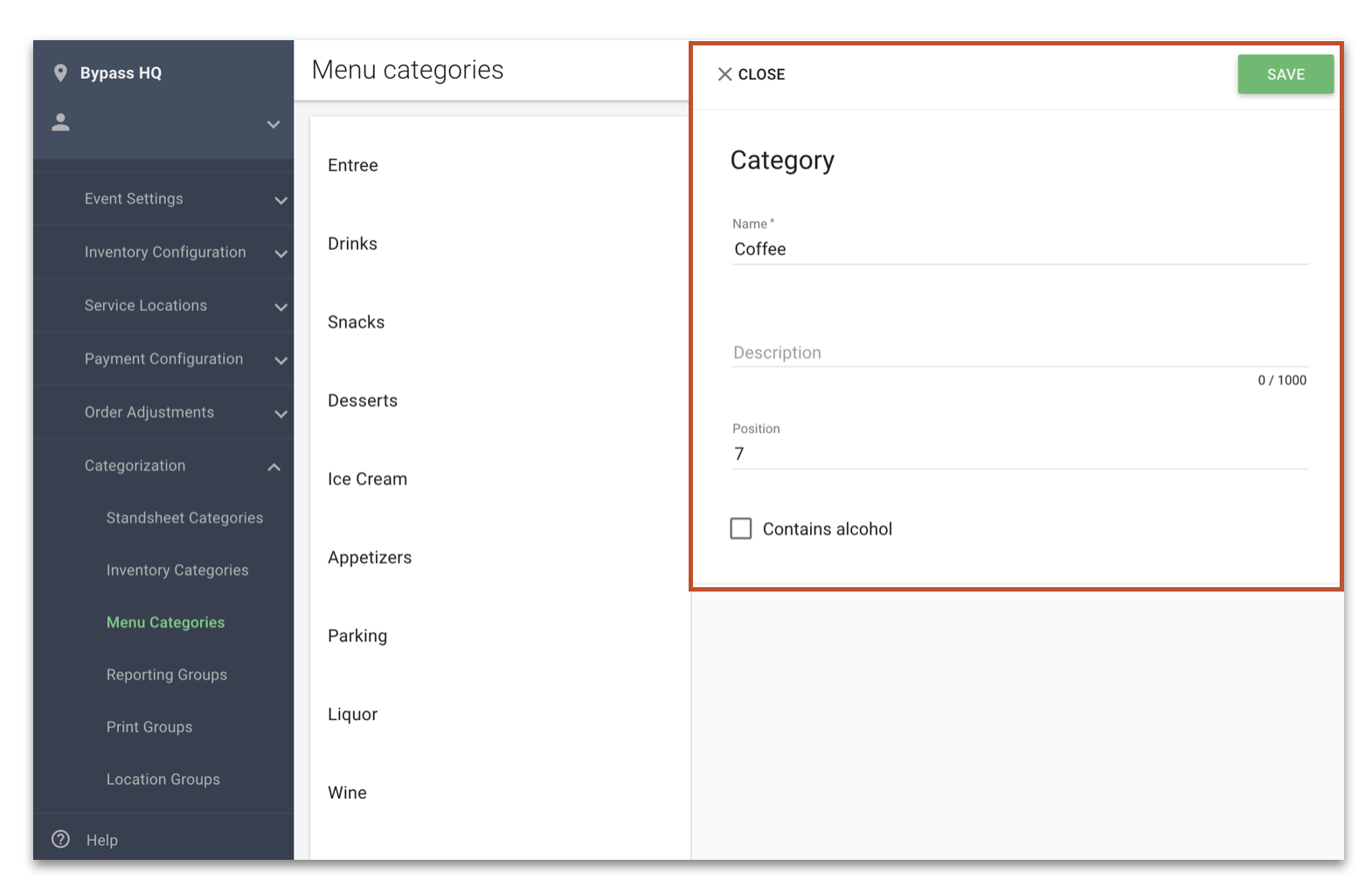 2. Type the name of the Category.
3. Give the Category the position you want it on the register. (Lower numbers will push it to the top and higher numbers to the bottom). If you do not select a position, then Menu Categories will default to alphabetical order.
Note: Currently Menu Categories cannot be positioned per menu. Adjusting the position will affect all menus where items in that Category are sold. Additionally, changing the Menu Category position under POS Manager will not impact the order of the Menu Category on the register.
4. Click Save.
5. Continue these steps until you have added all of your Menu Categories.
6. When Menu Categories have been saved, you can then assign Menu Items to the appropriate category.
Note: Clicking on Contains Alcohol is an obsolete feature. It will not impact the register or limit the quantity sold.
If you are using an OCPO Portal, you will want to make sure there are no limits set under Contains Alcohol > Limit Alcohol to, as this will limit your customers to ordering only that number of items within that category on the pre-order website.