Promotions allow the ability to grant automatic Discounts to groups of customers, such as season ticket holders or VIP customers.
Table of Contents
1. To navigate to the Promotions page, click on Configuration > Manage Promotions.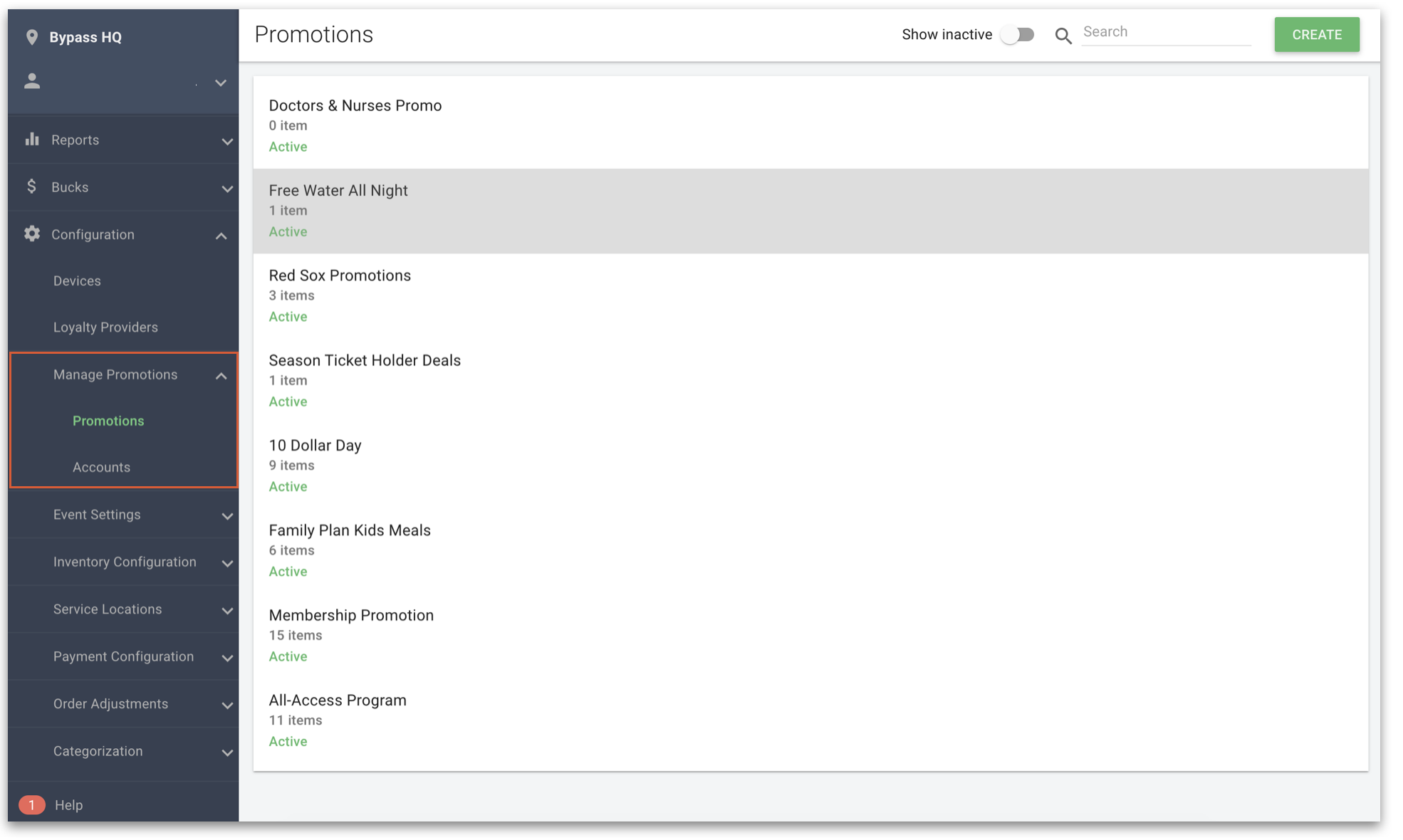 Promotions Page
1. Navigate to the Promotions page on Manager by going to Configuration > Manage Promotions > Promotions.
2. On the Promotions page, you can create and organize Promotions. Click on an existing Promotion to edit it or click Create to create a new Promotion by clicking the green Create button in the top right corner of the page.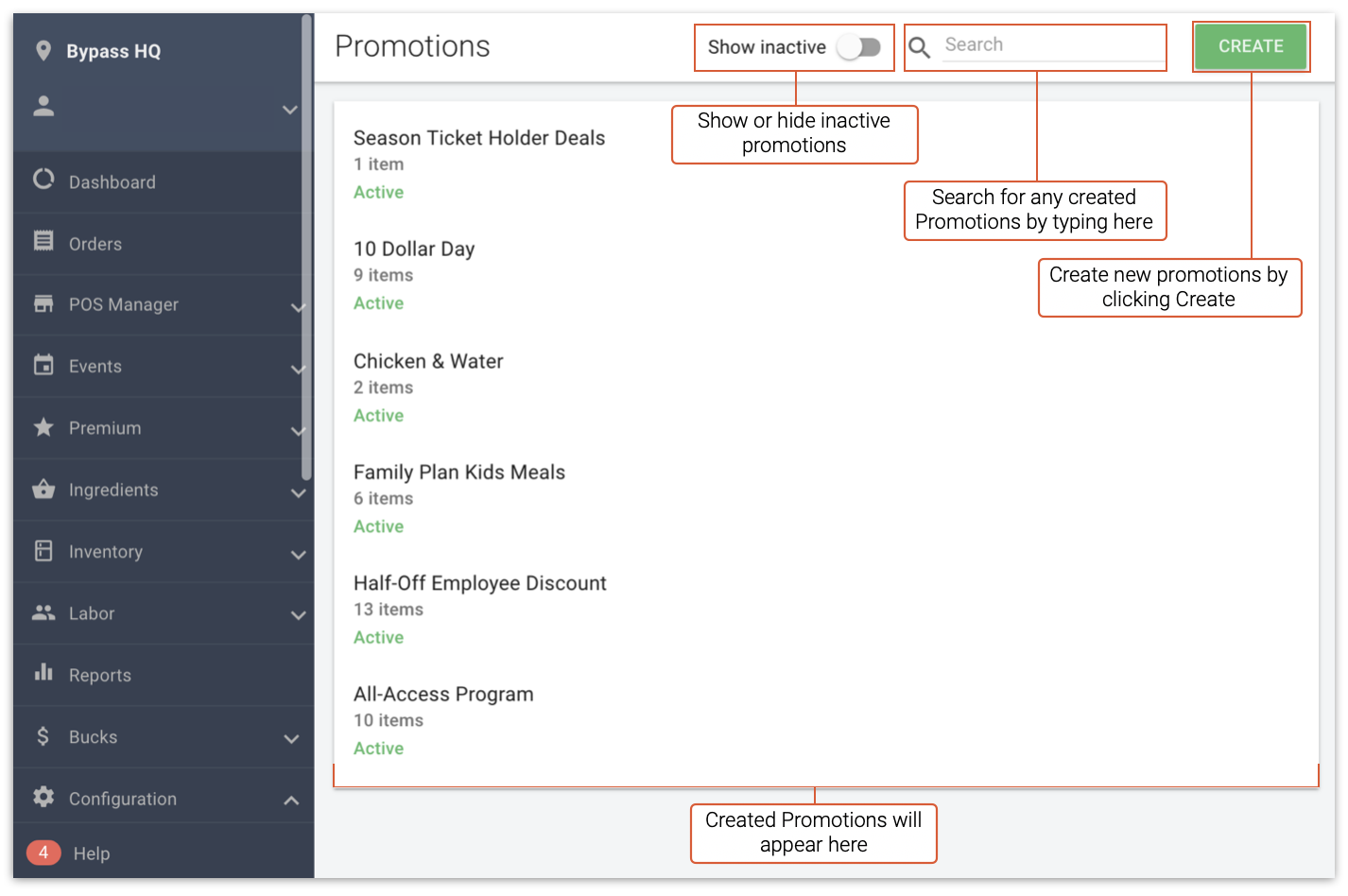 Promotions require the following information (all sections must be filled out):
Name: The name of the Promotion will appear in Manager.
Active: Toggle to make the Promotion either active or inactive. Inactive Promotions will not provide the associated Discounts.
Discount Type: Applies a percentage or dollar amount Discount.
Discount Amount: The percentage or dollar amount applied to the associated items.
Items: Any items that will be eligible for the selected Discount.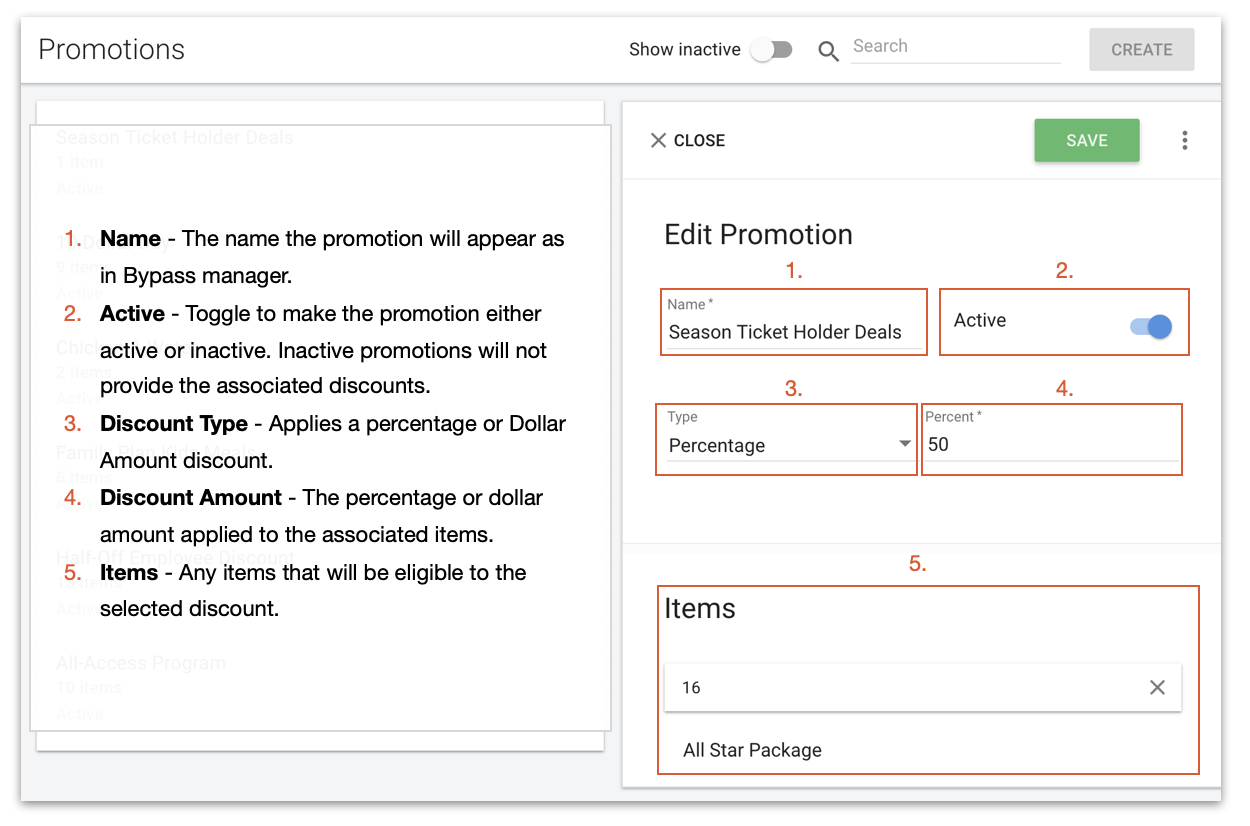 Adding Items to a Promotion
1. To attach an item to the Promotion, begin typing an existing Item name.
2. Click Item from the drop-down menu. Repeat this process for all Items you want to be added to Promotions.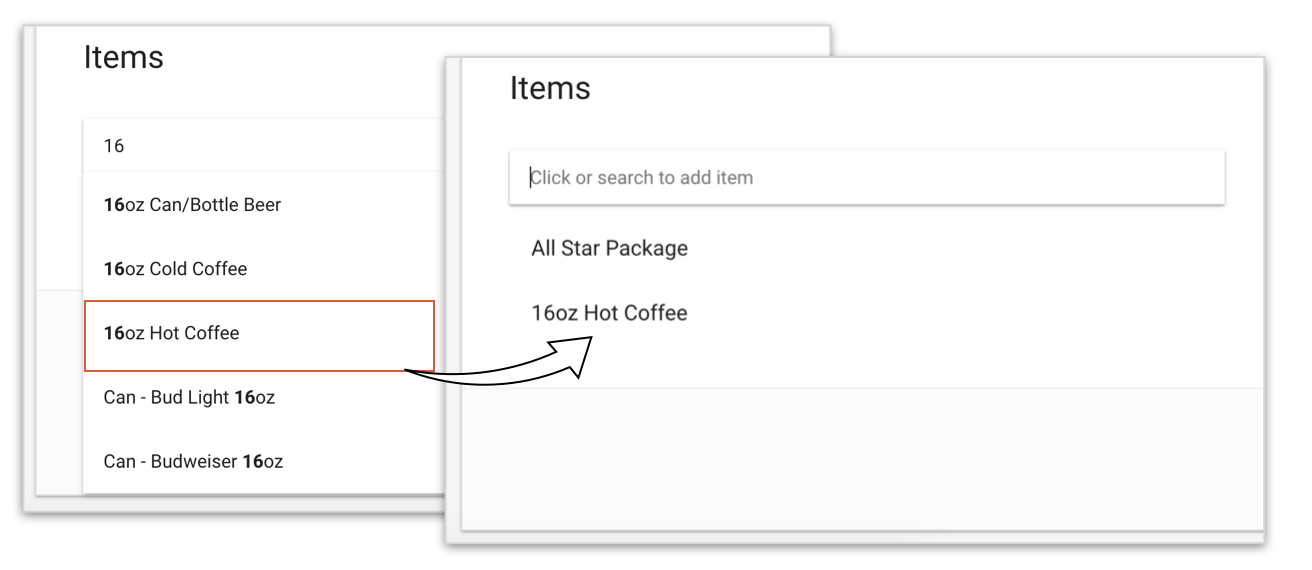 Accounts & Account Groups
Account Groups are a way of connecting the Accounts/Barcodes added in Manager with the Promotions. Now that your Promotion has been created, you have to make Accounts that can benefit from these Promotions. Account Groups hold one or more Promotions and organize the client's Accounts.
Accounts
1. To create an Account, click on Create in the top right corner. Select Create account.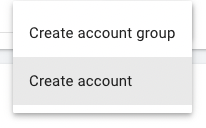 2. Enter Account details and ensure Active is toggled on.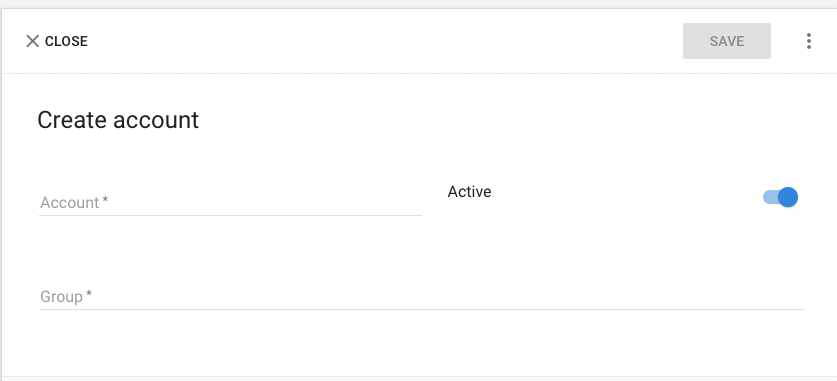 Account Groups
1. To create an Account Group, click on Create in the top right corner. Select Create account group.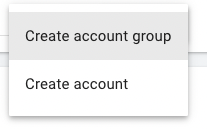 2. Enter Account Group details.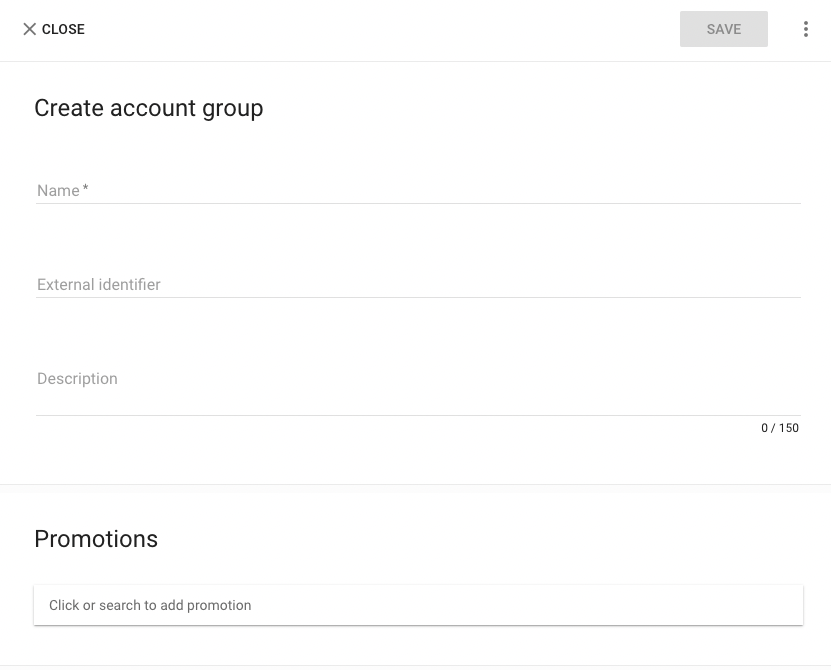 3. To add the Promotion, you must click into the Promotion box or start typing the name of the Promotion to add.

4. To edit an Account Group, click the gray drop-down arrow next to the word Viewing.

5. Select View by Account Groups.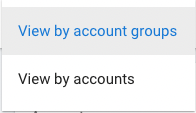 6. Click the name of the Account Group you want to edit and edit the details.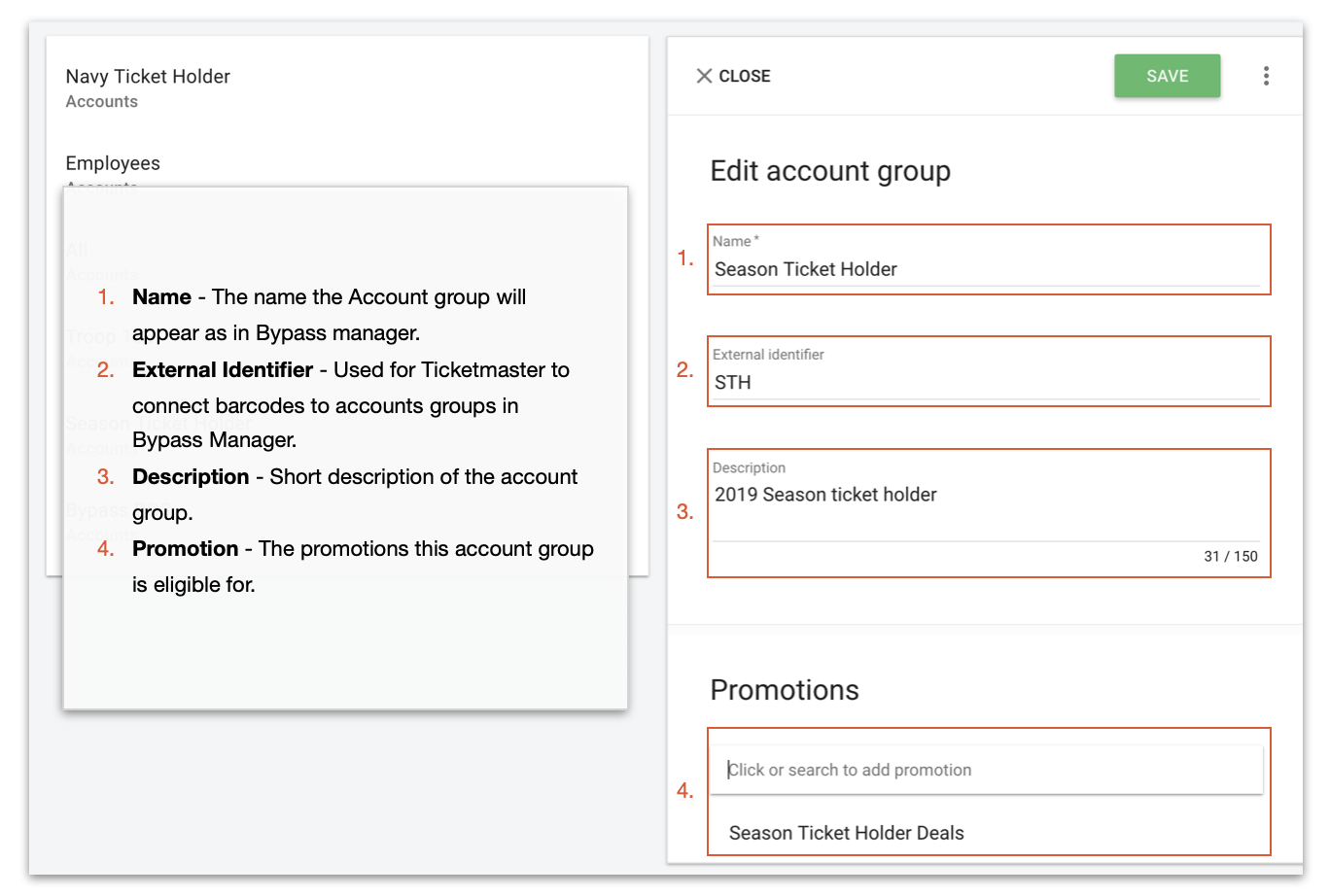 Import Accounts
Most businesses will have several Accounts that they would like to be eligible for Promotions. You can import Accounts using a CSV file to make this process easier. Just click on the three dots in the top right and click Import Accounts. For a complete walkthrough on importing Promotion Accounts, click here.
Creating QR Codes for Promotions
1. To create a QR code for a Promotion, navigate to any QR code-generating website.
2. Find the Account Number for each Promotion by navigating to Manager and selecting Configuration > Manage Promotions> Accounts. Select View By Accounts in the top left drop-down.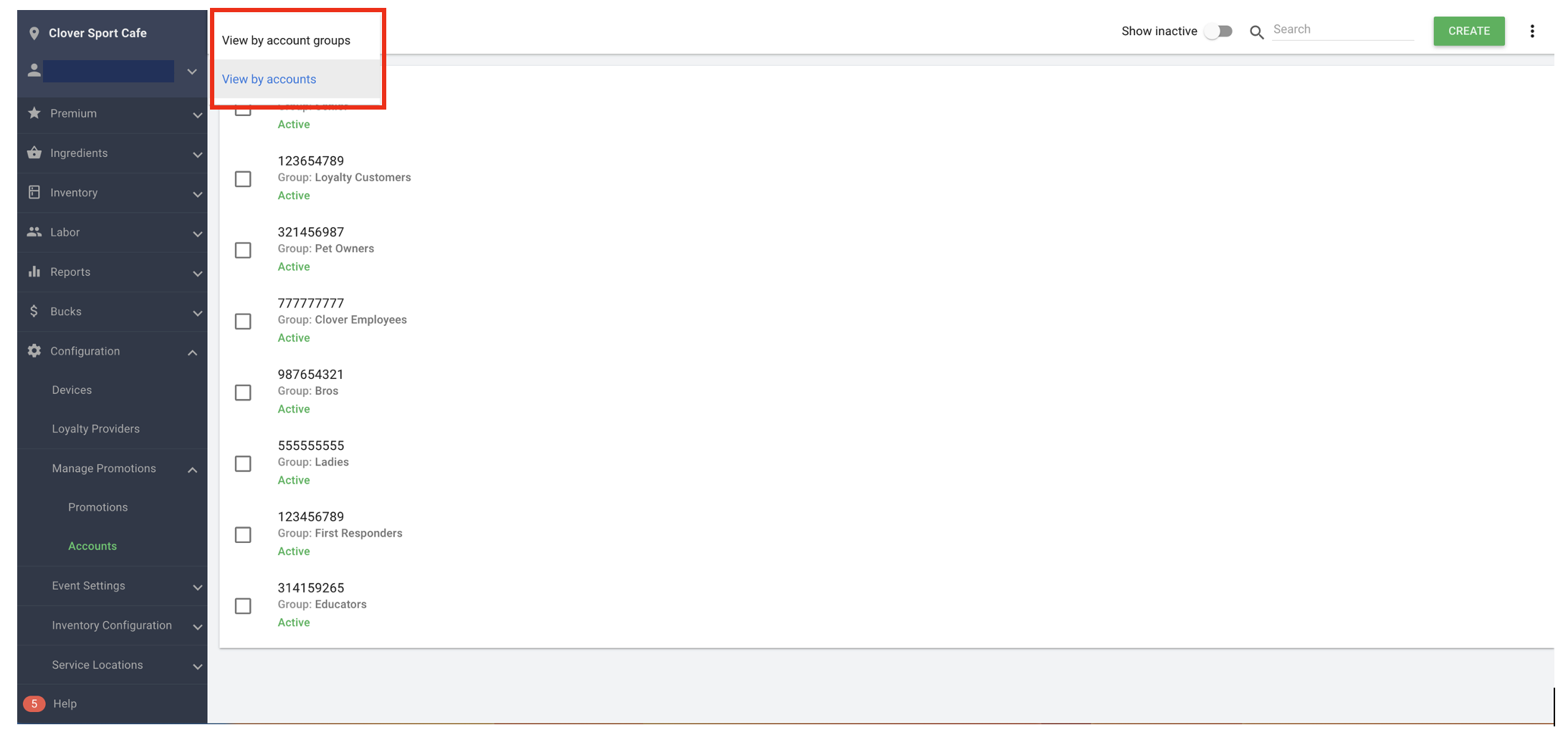 3. Click on the Account you want to create the QR for and click it to find the Account number.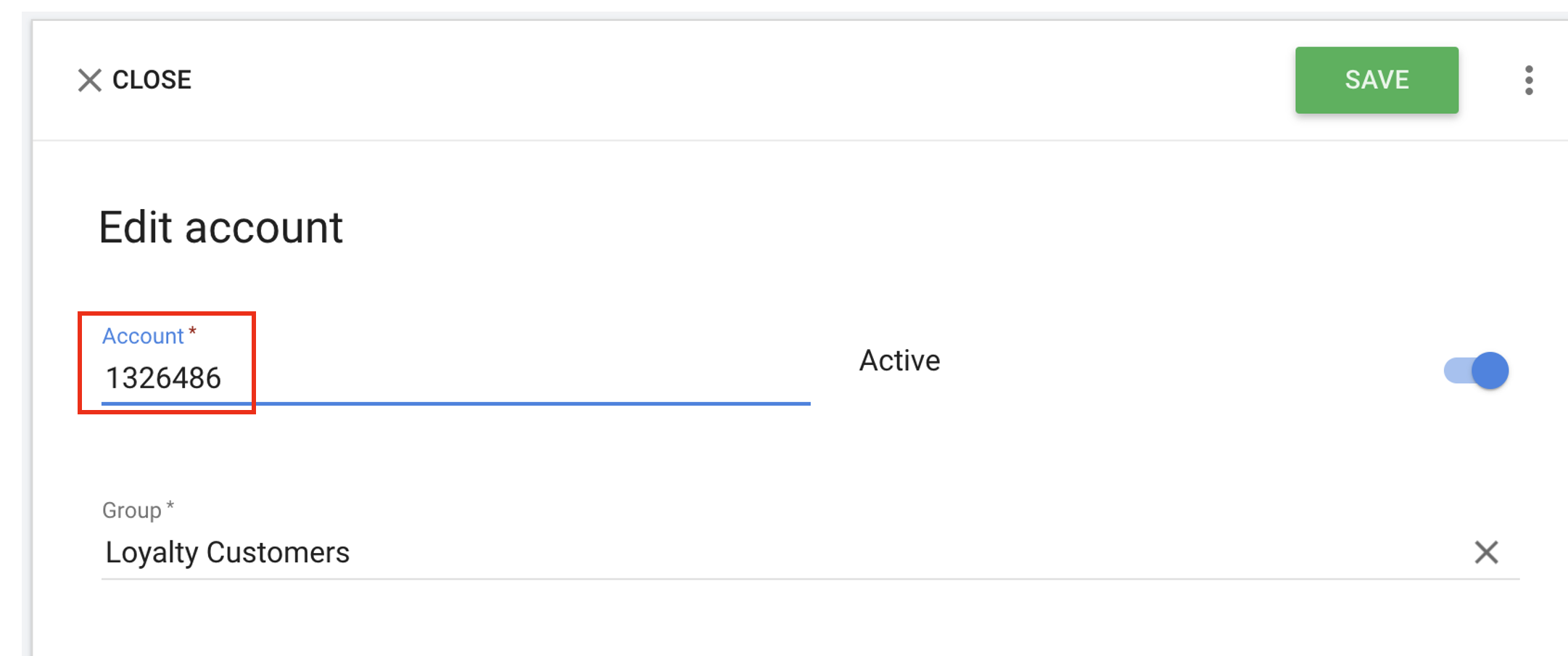 4. Navigate back to your QR generator website and use this Account number to create your QR code. You will likely have to select the format as text depending on which QR generator website you choose.
5. Once you have saved these QR codes, you can add them to tickets or badges for use in your Promotions. For more information on how to apply a Promotion on the register using a QR code, click here.