In-seat ordering allows you to assign customer locations to an order. When configuring in-seat ordering we will need to set up our sections and seats with all the information we'll need to ensure the customer receives their order. This article will explain how to create your seats and how to use in-seat ordering.
Table of Contents
Creating Sections
To create a section navigate to Configuration > Service Locations > Sections.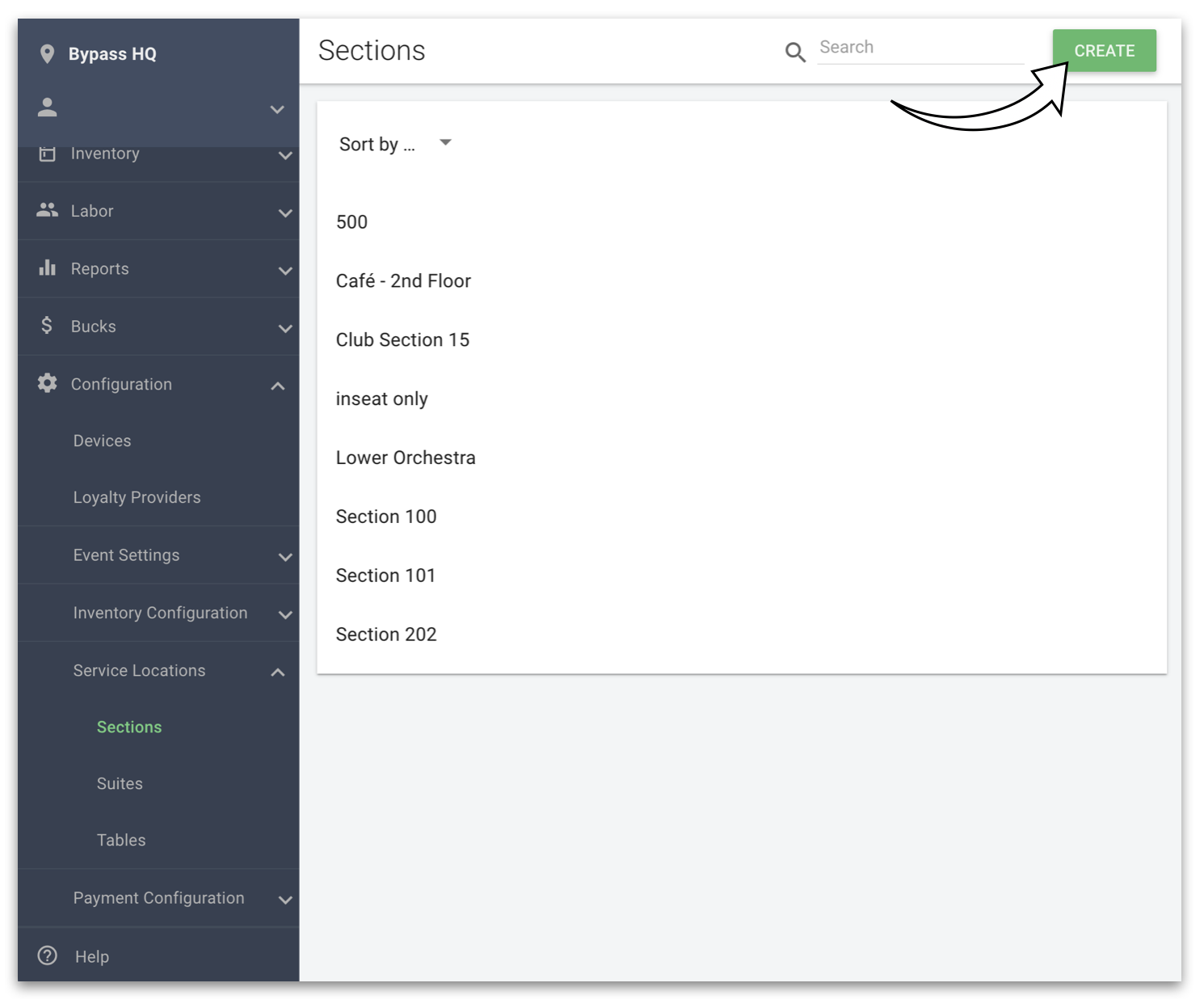 Existing sections are organized alphabetically in the main view. To create a new section click on the green Create button in the upper-right corner.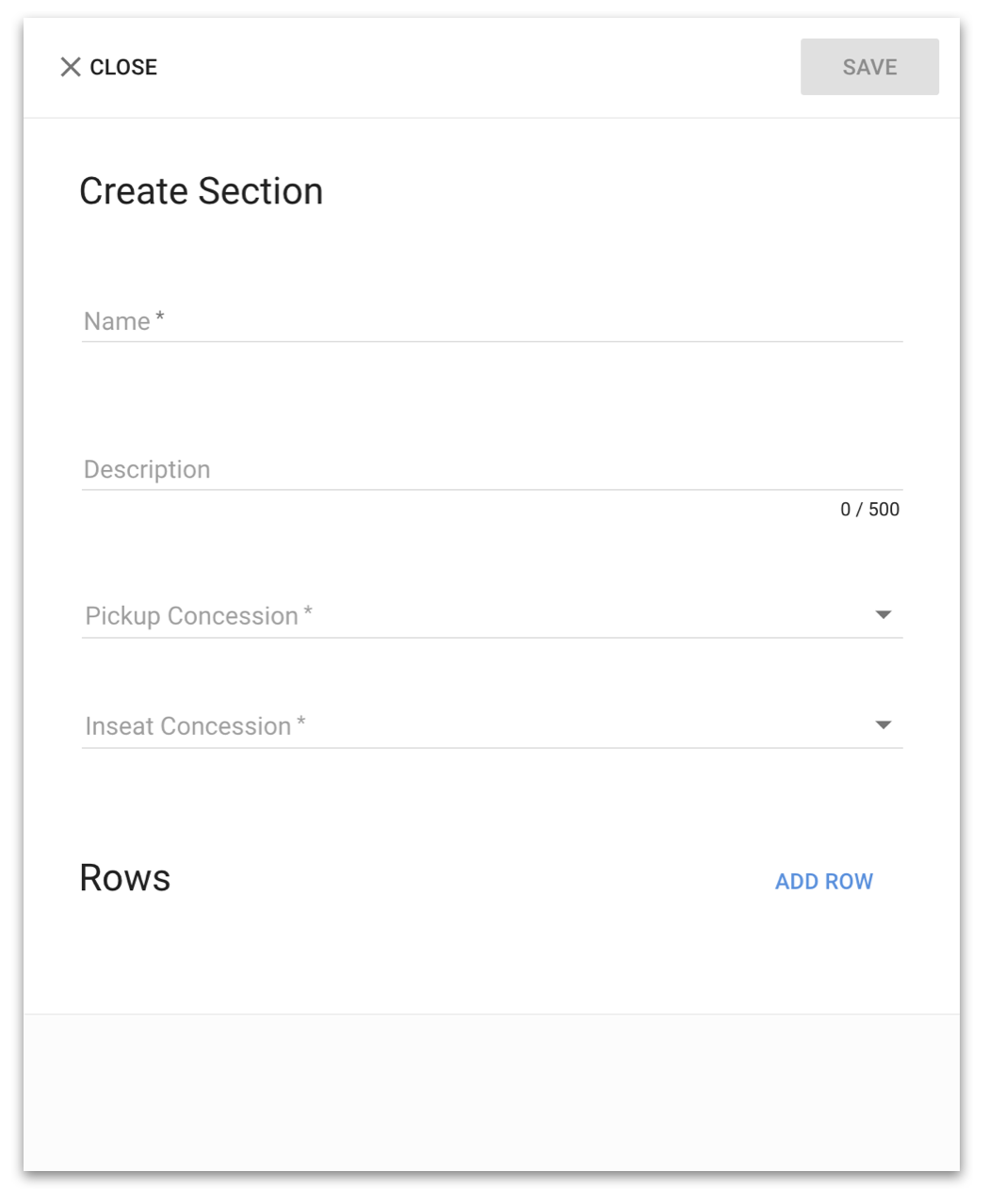 Fill out the following information:
Name - Name of the section. This is how it will appear on the register and on the chit.
Description - You can add a short description if needed but it is not required.
Pickup Concession - Not currently used. Can be ignored.
In-seat Concession - Here we will attach the location, this is what will show what items are available for any menu that the location is attached to. This will also be where the ticket is printed.
Rows - Type out all rows after clicking Add Row. How it is typed here will be how it appears on the register and on the chit.
Once you have filled out all the above information you can save by clicking the green Save button.
Using In Seat Ordering the Flex
When logging into a mobile device, like a Clover Flex, the device will start in In Seat ordering mode. When creating an order by clicking the Blue Plus Icon you can choose the Service Location.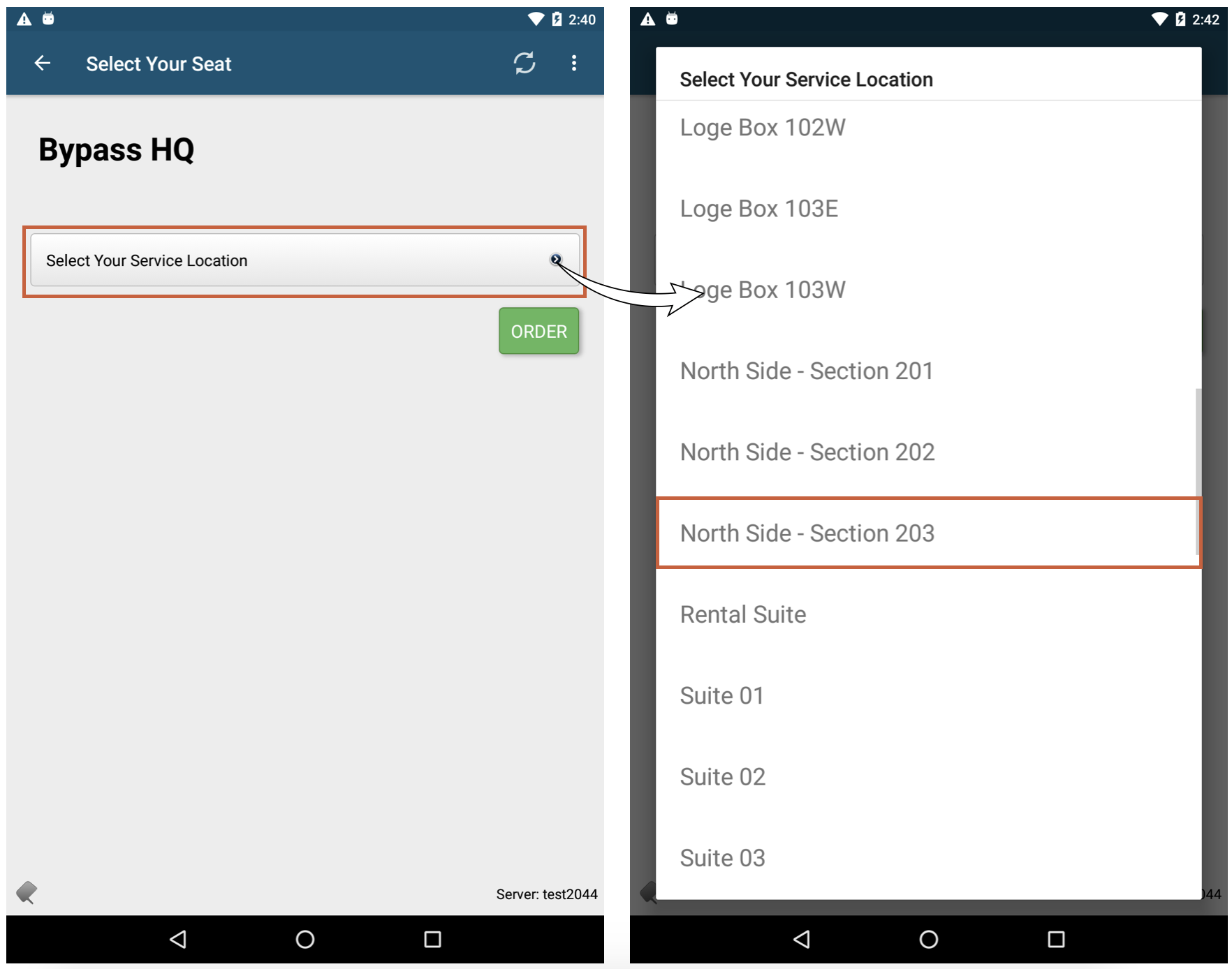 Tap the Select Your Service Location and then chose the section that was created.
Once you have your section selected you will be able to select the Row and Seat.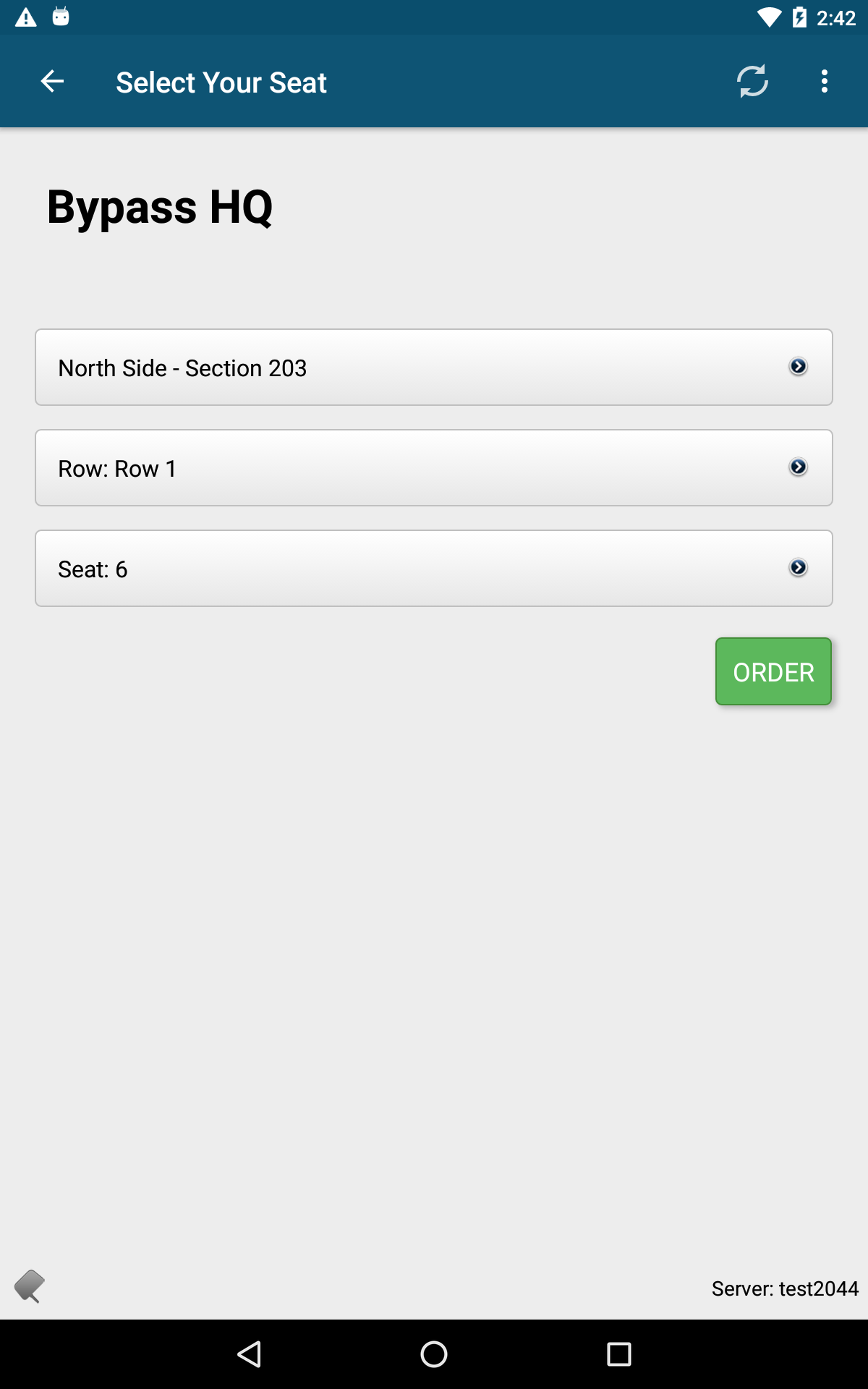 When the Section, Row, and Seat are selected just tap Order. When the ticket is printed at the location we had set up earlier it will list the items and the Row and seat we selected.