When you open your Flex Box you will have the following:
- Clover Flex
- Charging Cradle - Power Cord & Power Brick
- Silicone Sleeve - Receipt Paper
- & Screwdriver
Each Flex device is about 1.5 lbs and has a screen size of 5 inches. Reference the image below to see a quick breakdown of the clover Flex.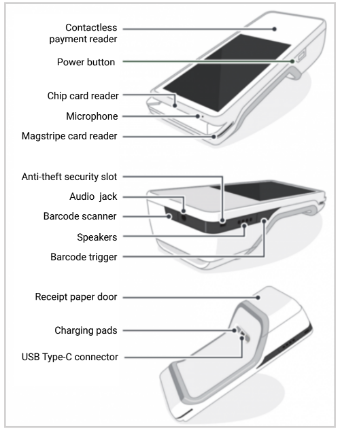 The Flex hardware cannot be shipped above a certain battery percentage so it is very likely that you will
have to charge the device as soon as you open the box.