Table of Contents
Syncing Orders When Back Online
Taking Orders in Offline Mode
Flex devices can be used in an Offline mode if a cellular outage does occur. Once in airplane mode, you should still be able to take orders and payments as normal.
1. Put the Flex on airplane mode by swiping down from the top of the screen and tapping on the airplane mode icon. You will know airplane mode is switched on when the button goes from gray to green and you see the airplane icon on the top right next to the battery.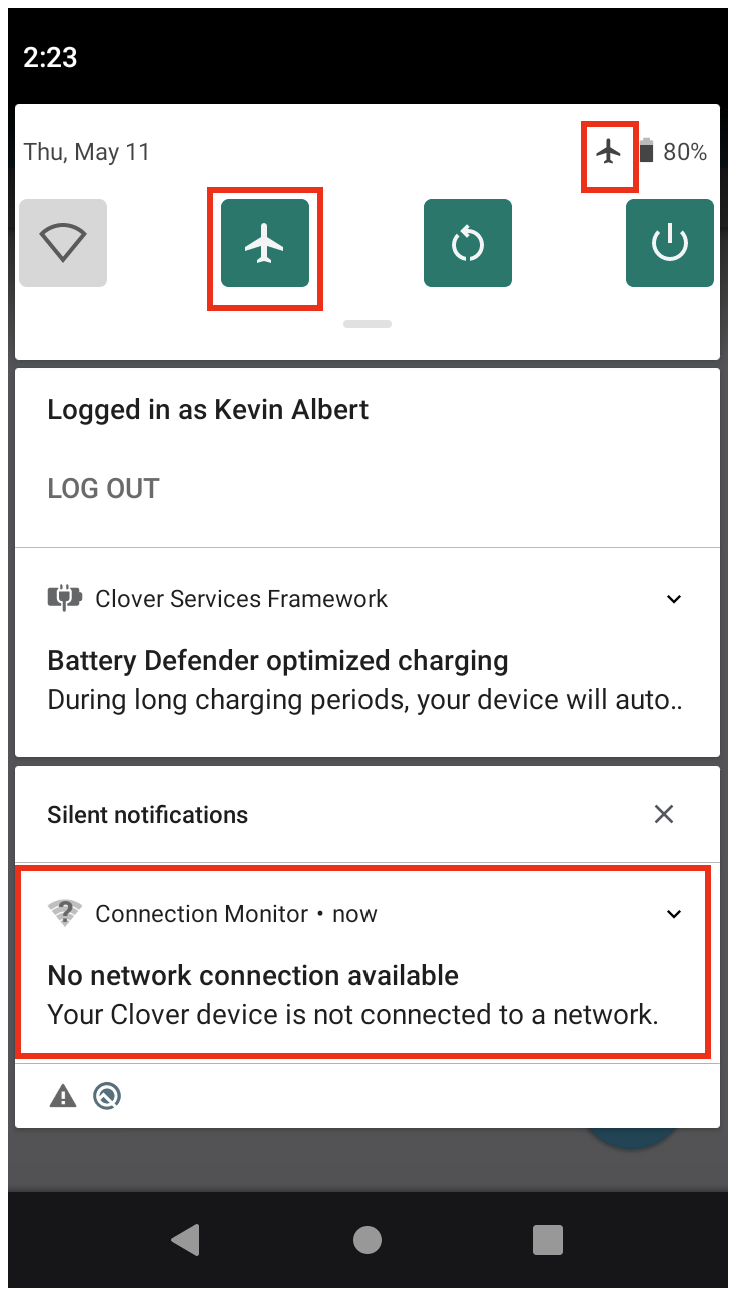 2. Tap on the Home button (circle) at the bottom of the screen after about 5 seconds and hit the blue plus sign to start a new order.
Note: Orders taken offline will show up grayed out (see image below).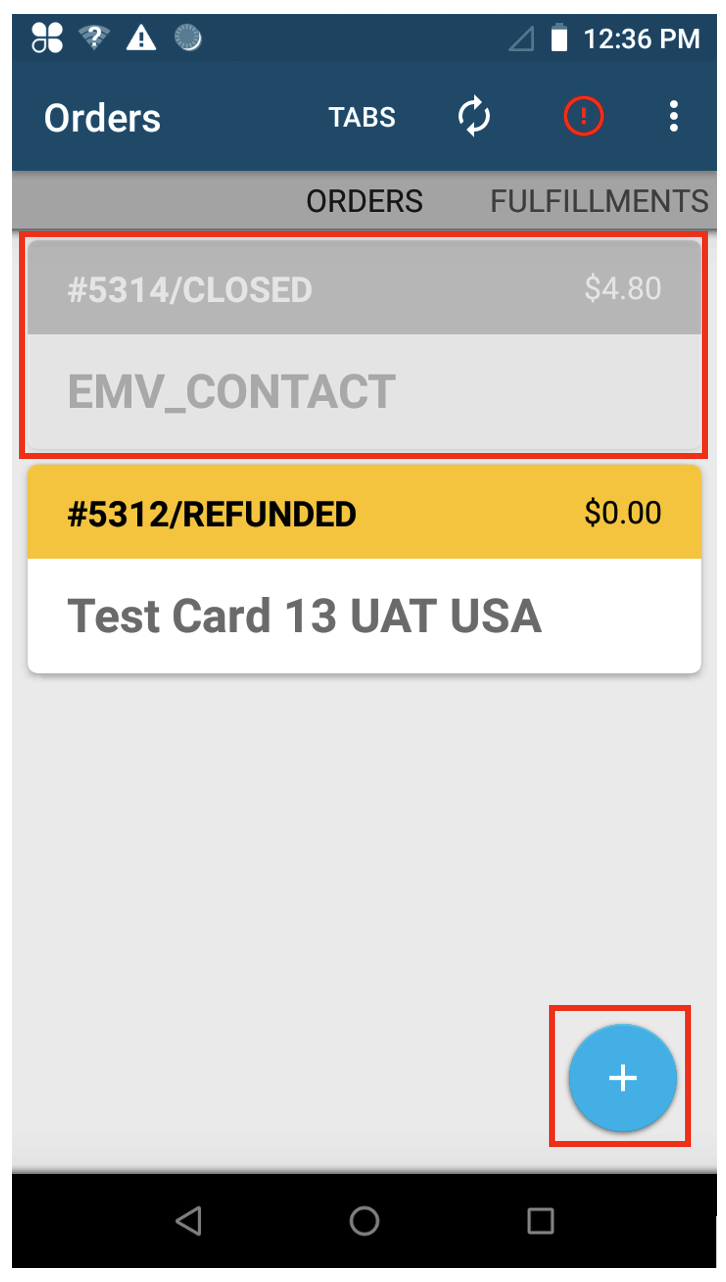 Syncing Orders When Back Online
1. Once you are back online, go to the Orders page.
2. Pull down with your finger or select the sync button at the top to close out all orders taken offline.