Bypass will audit all items attached to that Location after turning on Kiosk. This article will explain how to correct any errors that come up with Print Group or Image warnings.
Table of Contents
After a Location enables Kiosk, Bypass will scan any items that are connected to that Location and check if those items have Prints Groups and Images connected with them. To join Images and Print Groups to Items navigate to the Kiosk Page within Manager.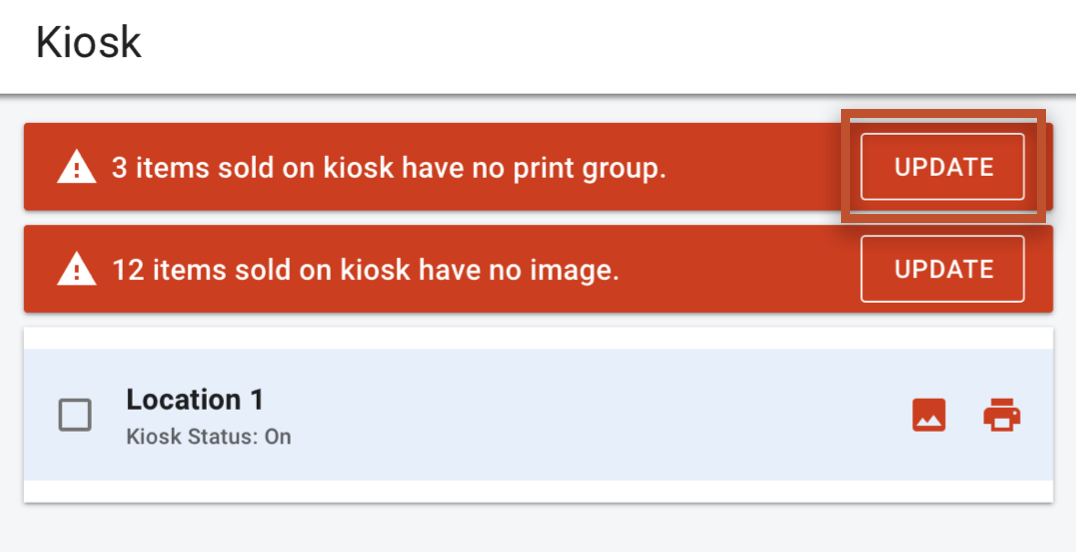 Any Location that has any Items without a Print Group or Image will show this error message with the number of items affected.
Validate Item Print Groups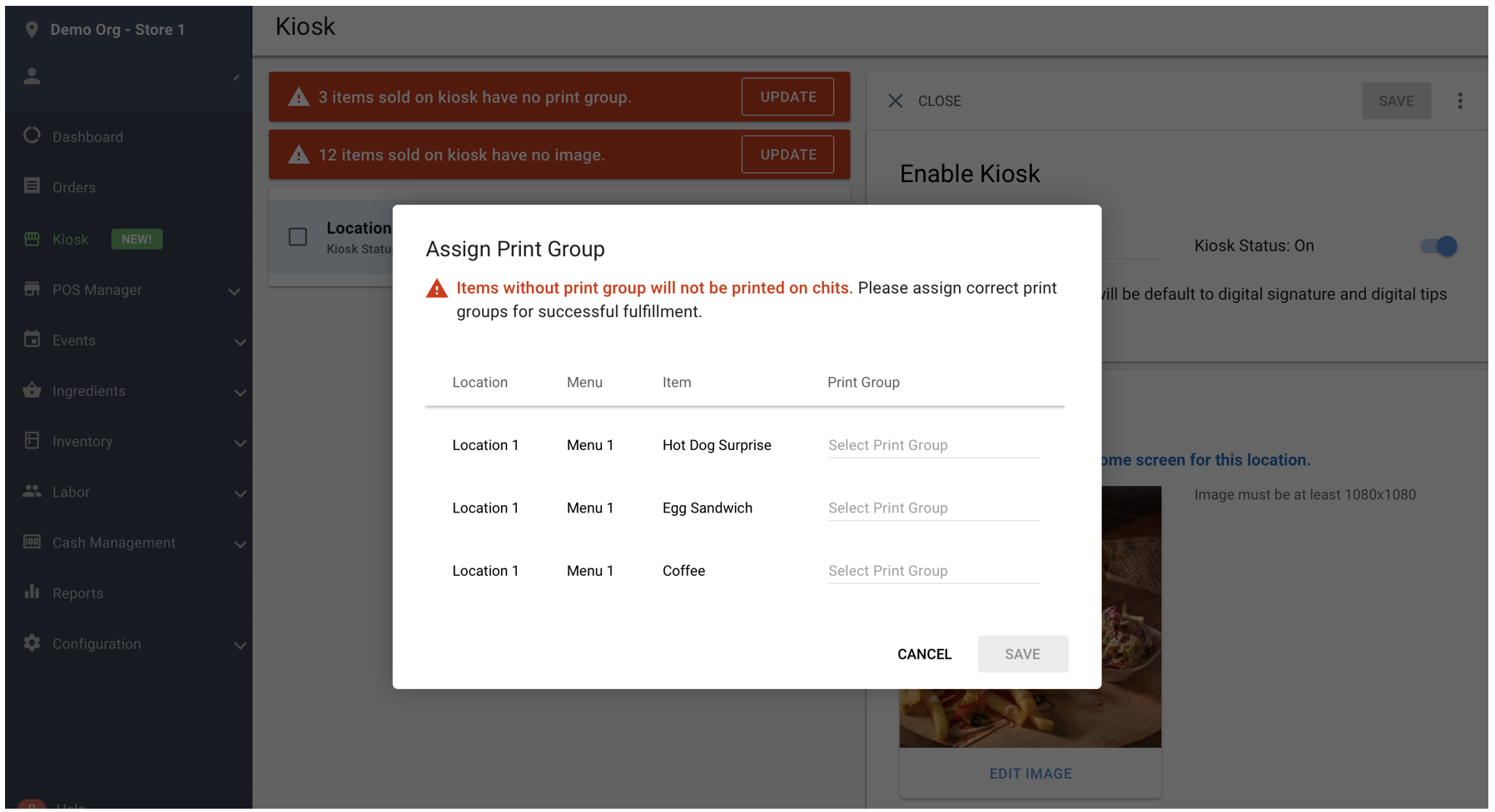 Click the red Update button to see what items do not have print groups. If an Item does NOT have a Print Group, then it will NOT be printed on the chit. Depending on the fulfillment set-up for a location, some items that previously did not have print groups will need them for Kiosk.

Here you can either
Choose from existing Print Groups.
Or type the name of a new Print Group and click Create.
Repeat this process for each item that needs to appear on the chit. These Print Groups will be enabled on the Kiosk later (Link here). For more information on Print Groups, click here.
Once you have validated all items, click Save in the right corner.
Attaching Images to Items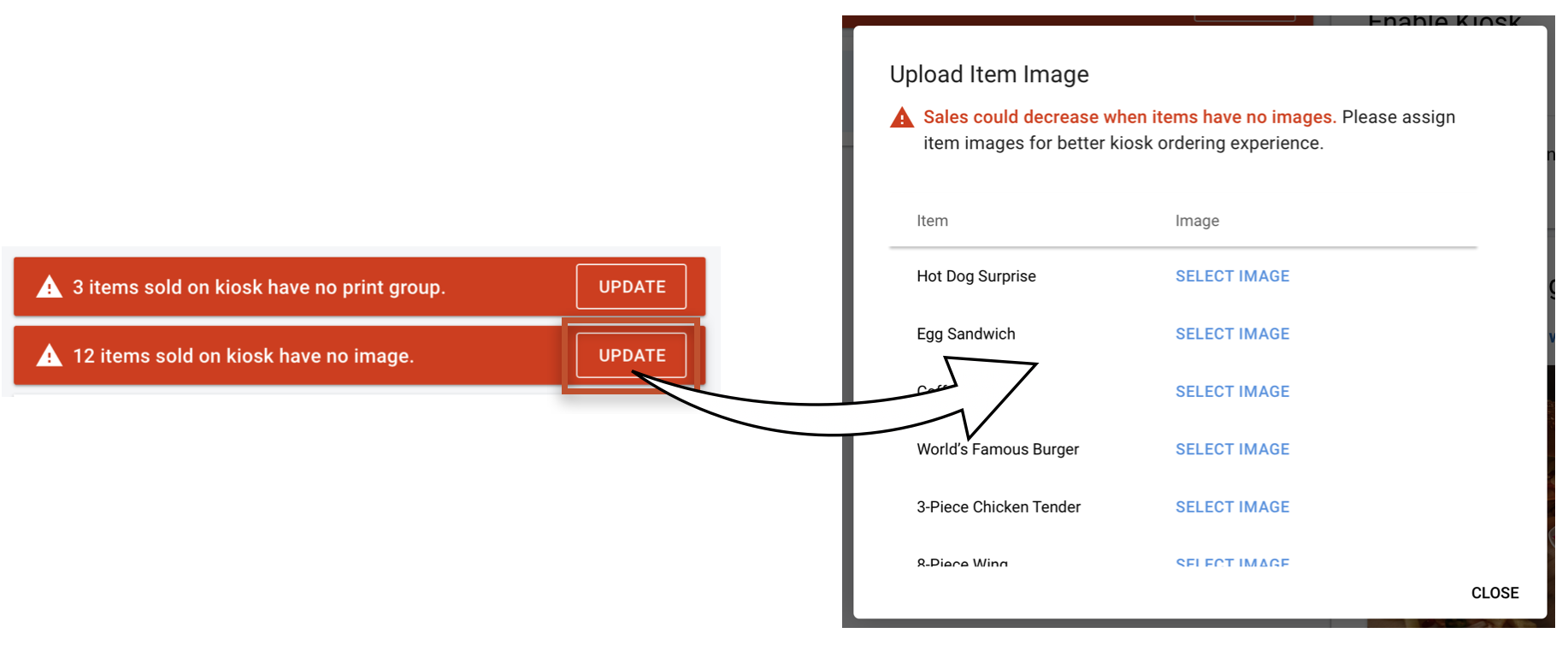 Items with Images are more likely to grab a customer's attention. If a Location has items that don't have images, this error message will appear. Click the Update button to view all Items that don't have images.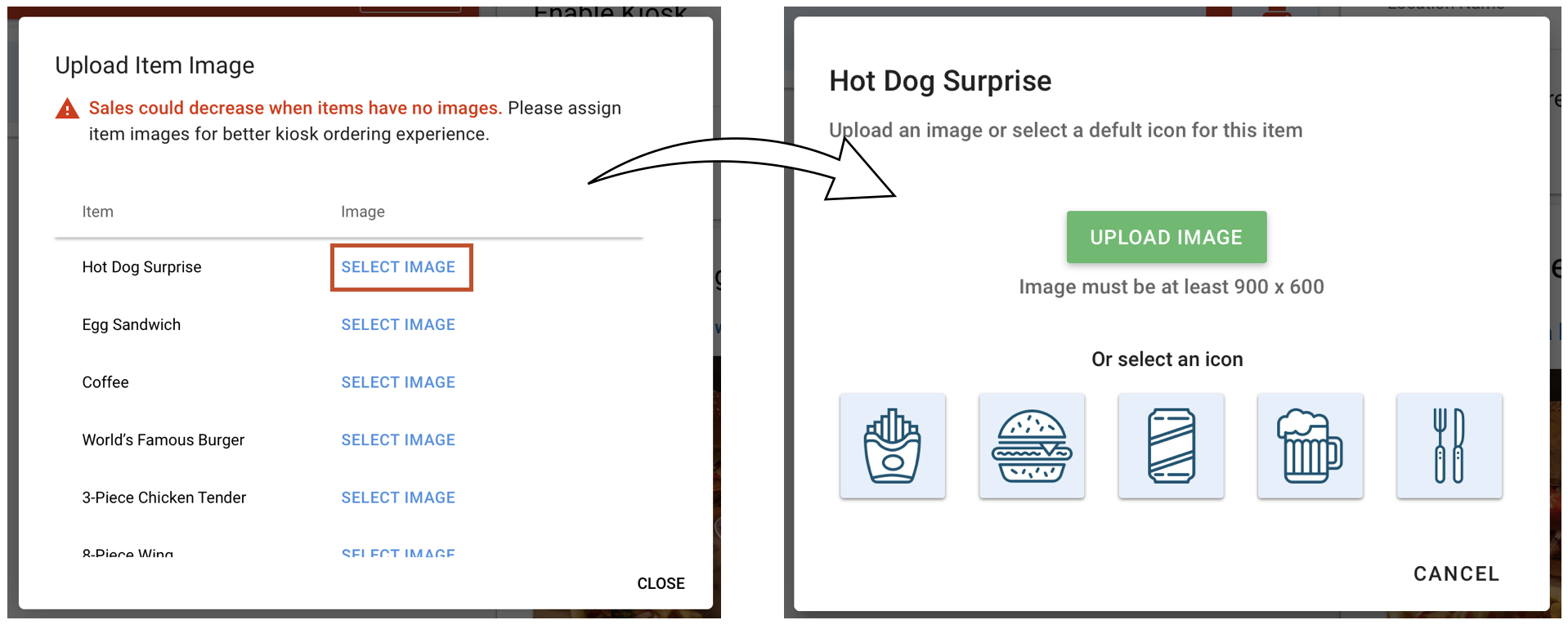 Click Select Image to choose either an icon or upload a unique image. (Actual pictures tend to increase sales)
To upload the item's picture, click the Upload Image button, and choose the appropriate file. As per the instructions on Manager, the image must be 900 x 600. If the file is too large you will be required to crop it to the size needed.