Welcome to your new Clover Flex Mobile Register. This guide will show you how to open and set up your mobile register.
What's in the Box
When you open your Flex Box you will have the following:
Clover Flex
Charging Cradle
Power Cord & Power Brick
Silicone Sleeve
Receipt Paper
& Screwdriver
Each Flex device is about 1.5 lbs and has a screen size of 5 inches. Reference the image below to see a quick breakdown of the clover flex.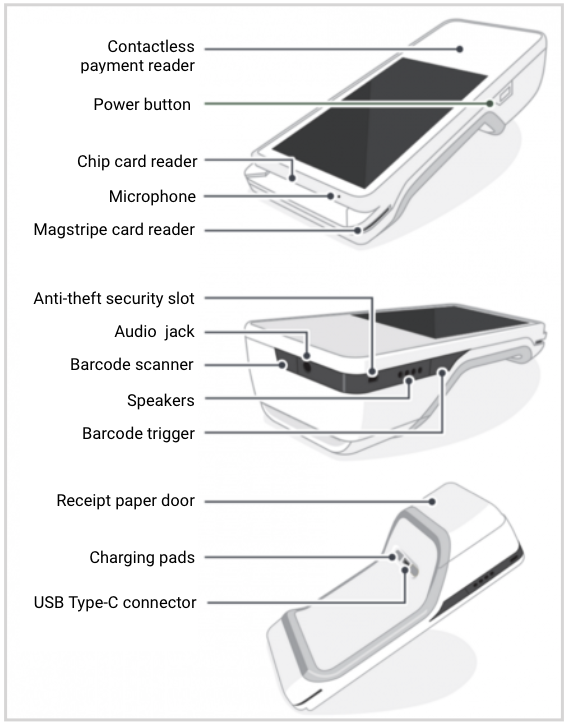 Setup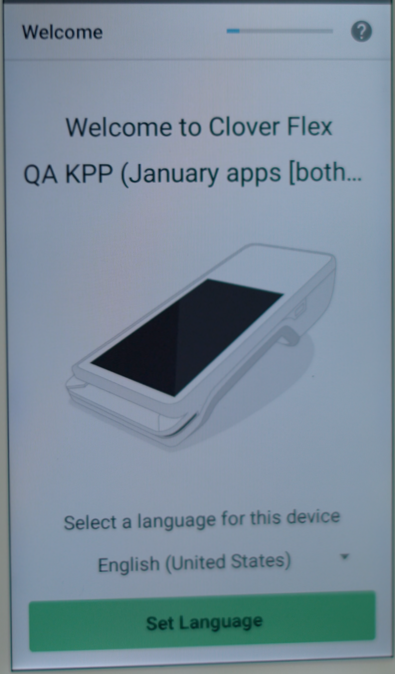 When you first turn on the Flex you'll see this screen. Tap Set Language to continue
In this guide, we will focus on using the Flex wirelessly. So choose either:
Mobile (SIM card) - if you plan on using a cellular network (subjected to monthly fees).
Wi-Fi - if you plan on using your own network.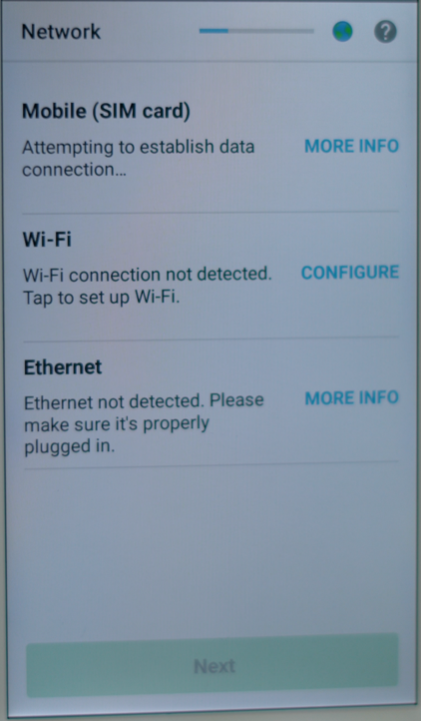 In this example, we will connect to the Wi-Fi.
Tap Configure next to Wi-Fi.
Choose your network from the list.
Type the password and tap Connect.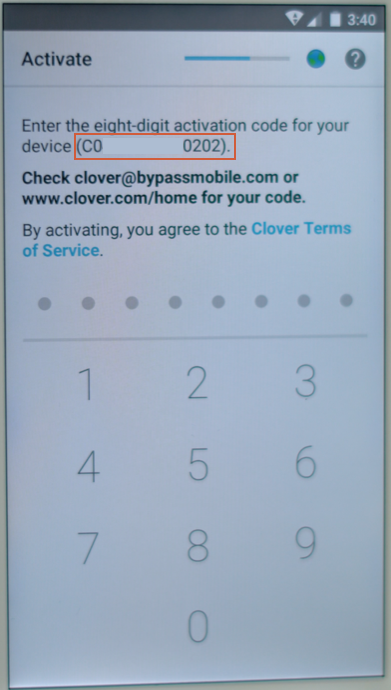 After connecting to a network the Flex will ask for an activation code. You would have received an email containing the activation code for the specific device you are activating. Just match the serial number with the activation code and type it here.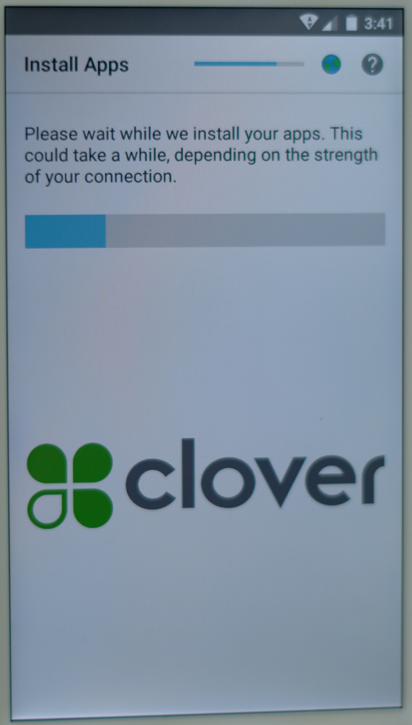 The flex will begin downloading software. Download times can range as network speeds vary.
After the initial download is completed the Flex will guide you on how to install the printer paper. Just pull back on the lid and place the paper as shown in the image.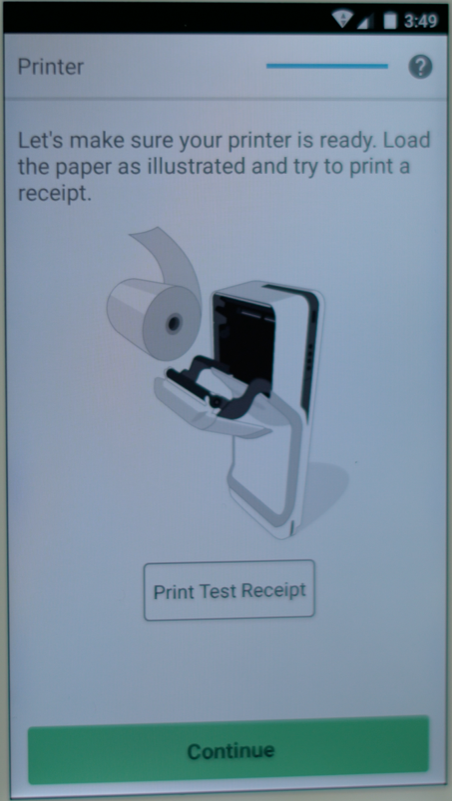 Once the paper is inserted, tap the Print Test Receipt to run a test print.
Tap Continue.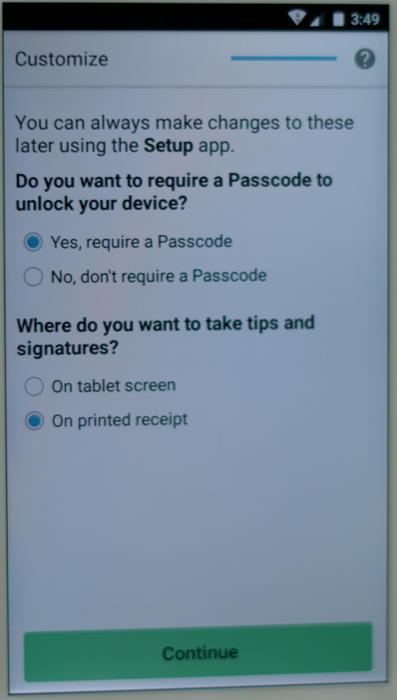 Bypass has already configured some settings for you. Your choices on this screen will not matter.
Tap Continue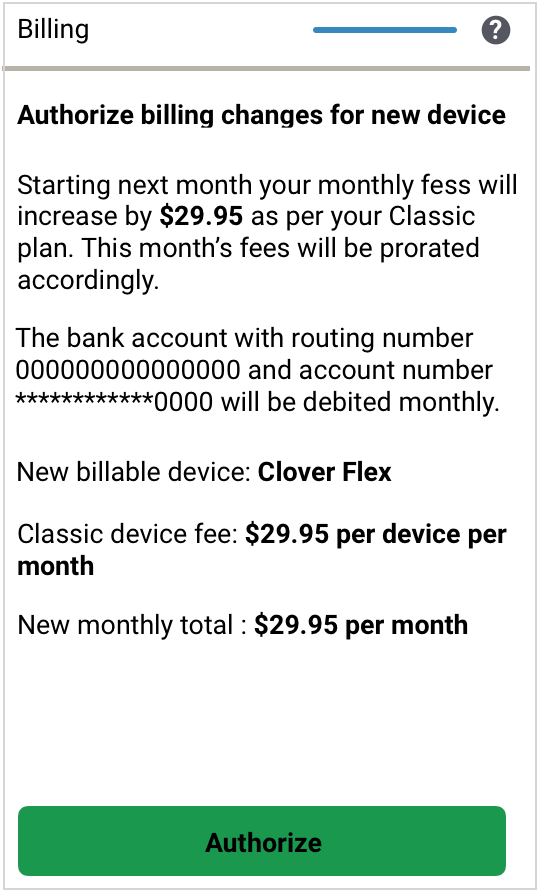 If you have owned Clover Hardware in the past it is possible you will see this message. You can continue by tapping the Authorize button at the bottom of the screen.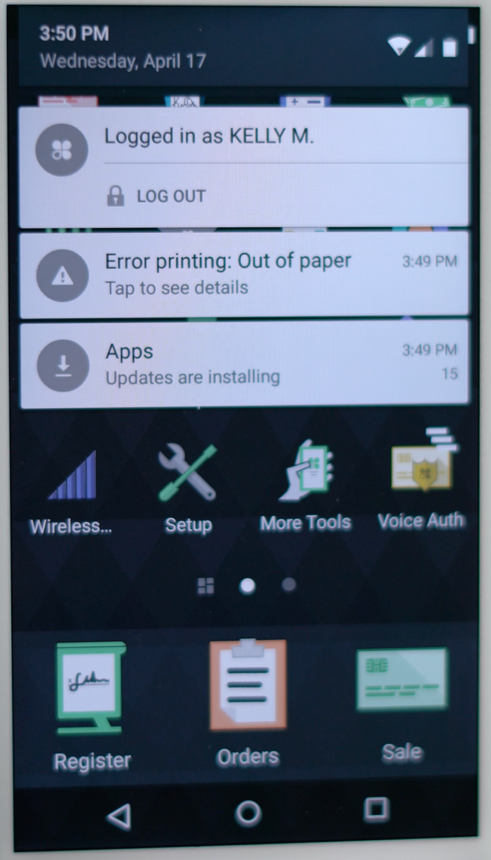 Once the initial setup is complete the Flex will finish downloading its remaining apps.
To check on the status of this download you can swipe down from the top of the screen at tap Apps. (This step is optional but can show you more information)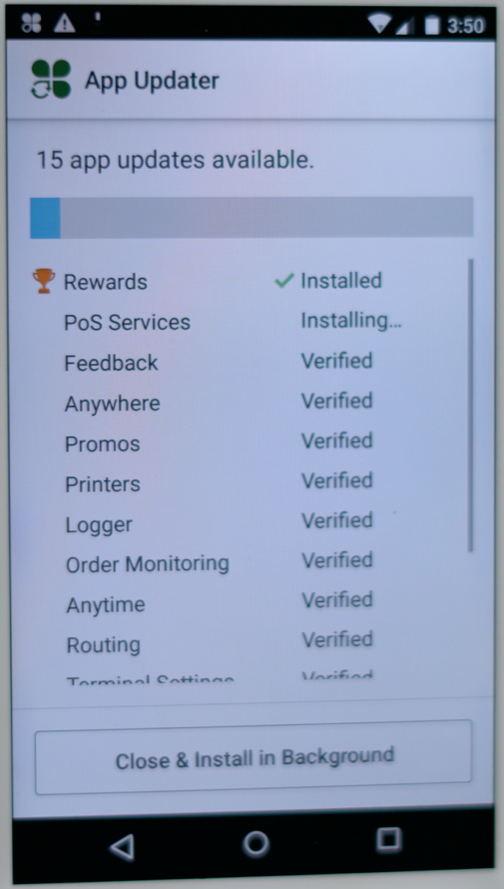 The download page will look like this. This process can take a couple of minutes based on your network.
You can choose to watch the download or tap Close & Install in Background.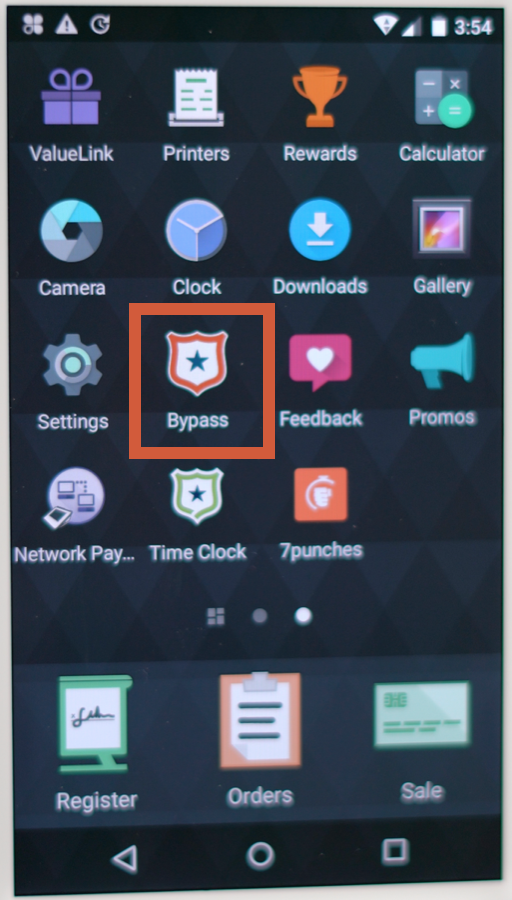 Once the downloads are complete you can swipe through the home screen and locate the Bypass app.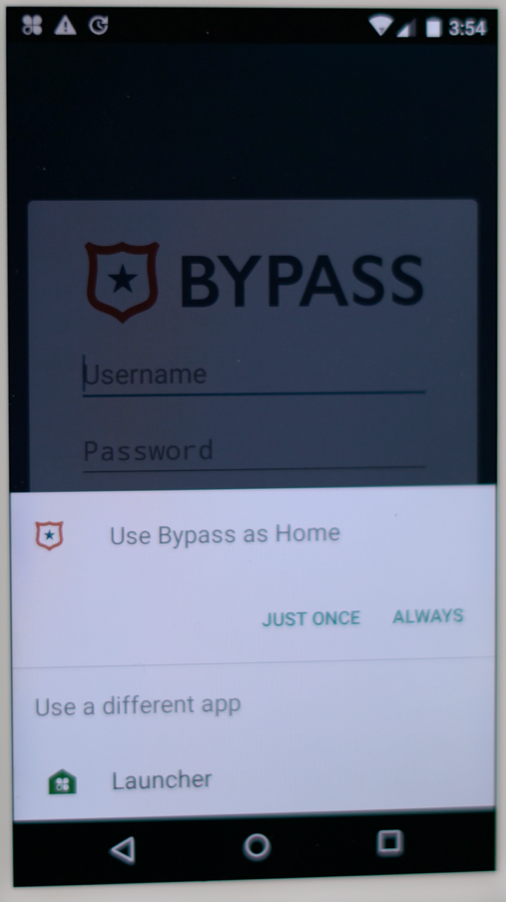 Once Bypass is opened tap the home button at the bottom center of the screen.
You'll get a message that asks if you want to Use Bypass as Home.
Tap ALWAYS.