Anywhere is the name of the software used on the Flex devices. This article will explain how to enable a location to use Flex and how to use Anywhere.


Table of Contents

Logging Into Bypass
To be able to take orders on a mobile device, two things need to be configured in manager.bypassmobile.com before you can effectively log in.

1. Enable Portables in the location settings.
Navigate to POS Manager Locations and click on the location you want to be portable.
Scroll down to Show Location in Portables Mode and toggle it active.

2. For each employee that will use a mobile device, enable Anywhere access. Make sure that the box for Anywhere is checked. You may have to repeat this process multiple times.

Ordering Overview
After logging into Bypass, you will land on the order screen. After every login and every order, you will be returned to this screen.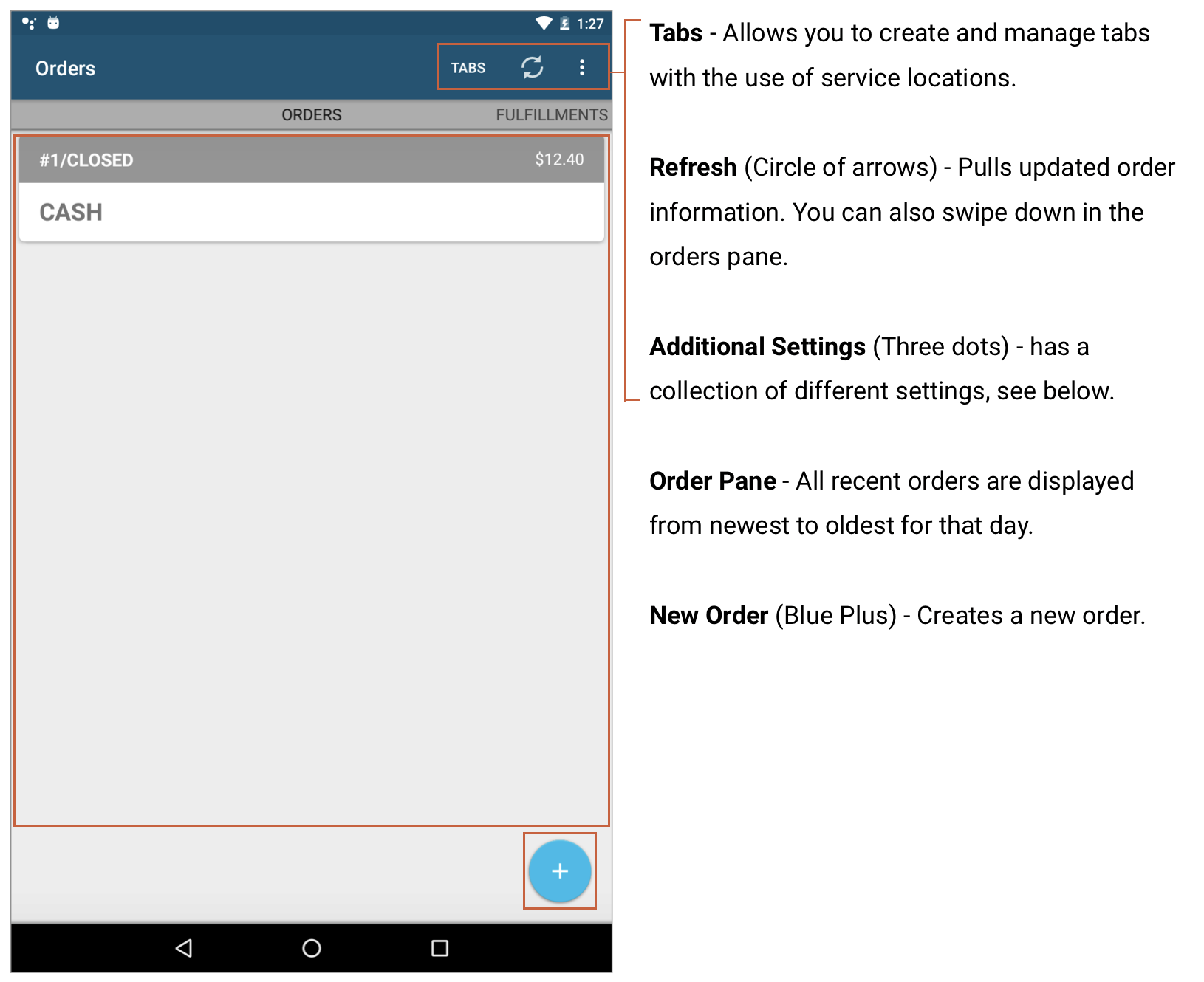 Additional settings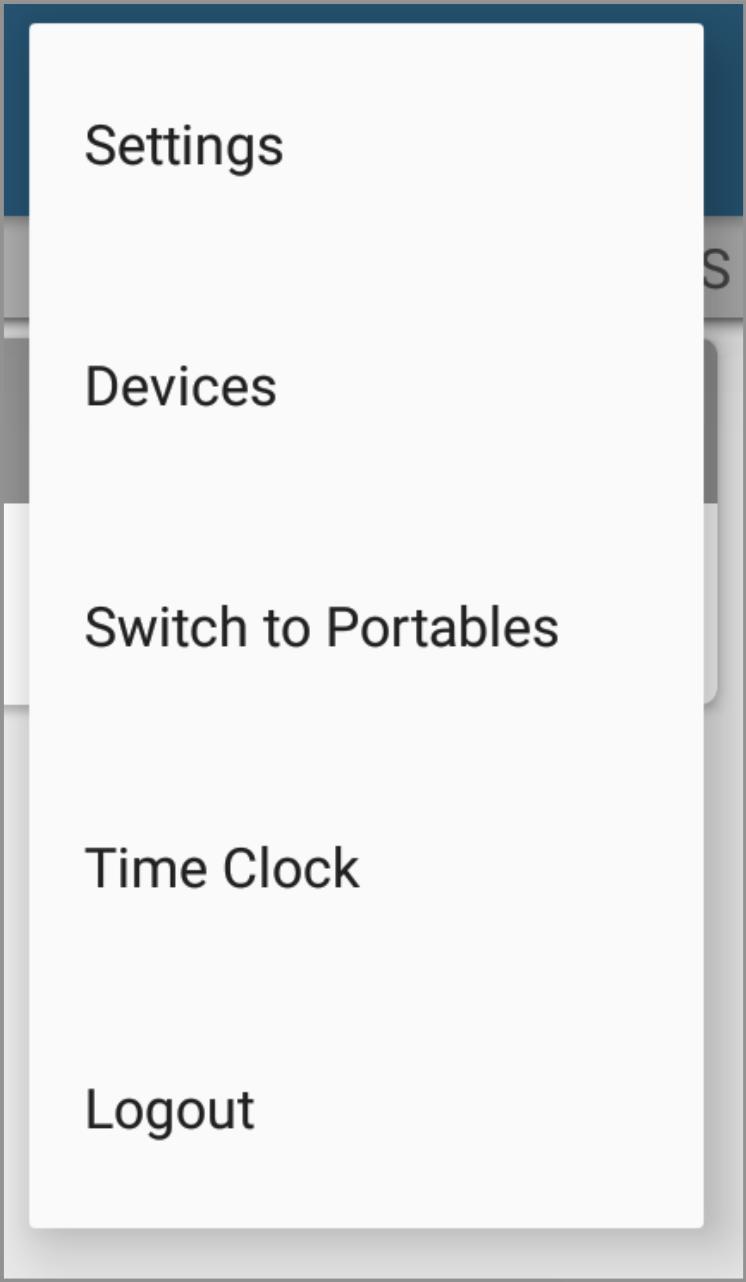 Settings - Opens Bypass settings.
Devices - Can configure a customer-facing display.
Switch to Portables/Ordering
Portables - Used for mobile ordering without needing a service location.
Ordering - Used for in-seat ordering and table service.
Time Clock - Opens Bypass time clock app.
Logout - Returns the device to the login screen.
Creating an Order
When you tap the new order button, you will be brought to the menu screen. From here, you can add items to the cart manually or via scanning and proceed to the checkout window.

Various Menu Categories can be navigated by swiping left or right. They are displayed in numerical order and then alphabetical order when necessary.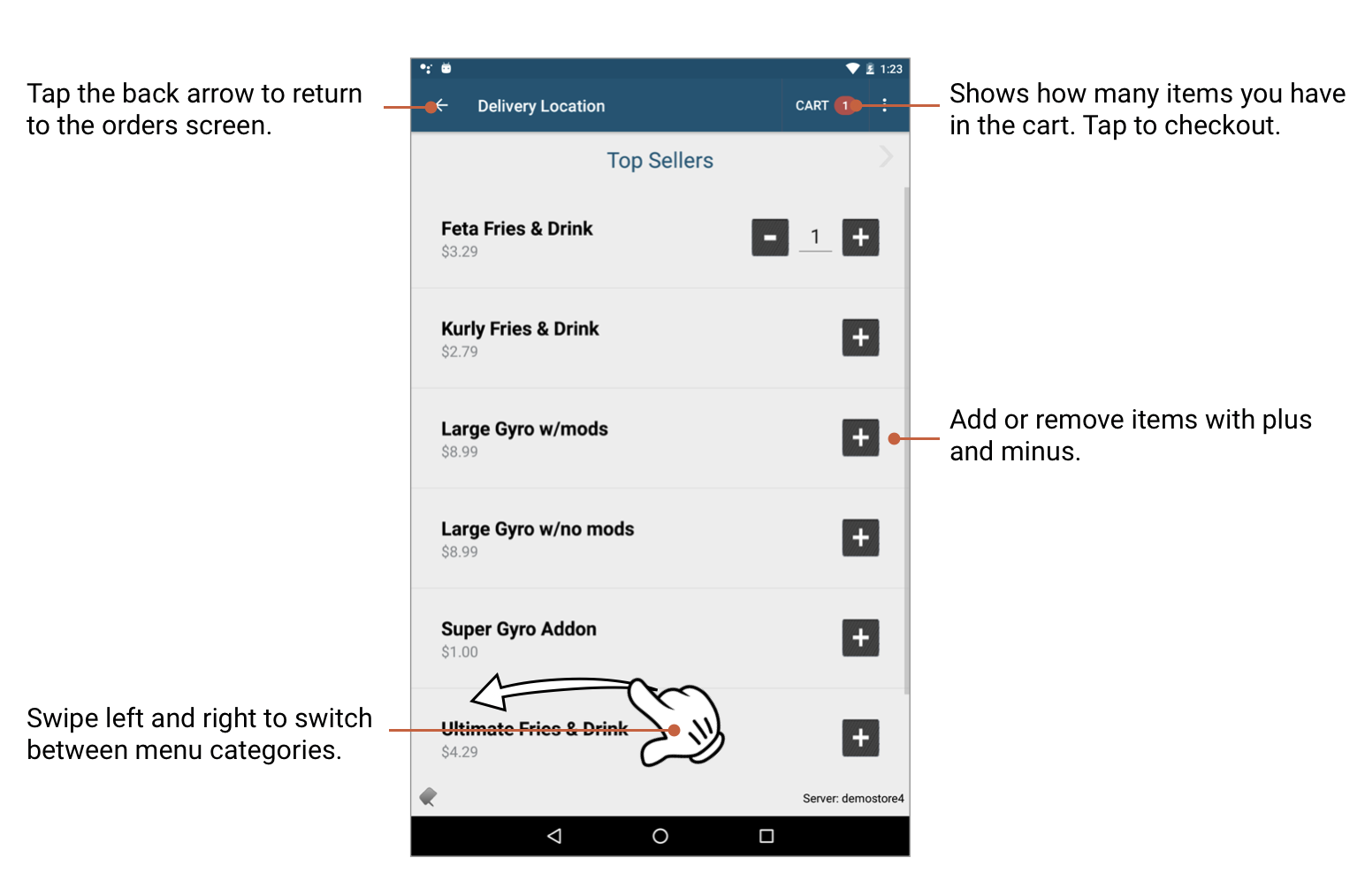 Open Items
To add an Open Item to cart, tap on it, enter the amount, then select Submit. If you'd like to change the price afterwards, please remove the item from the cart and re-add with the correct price.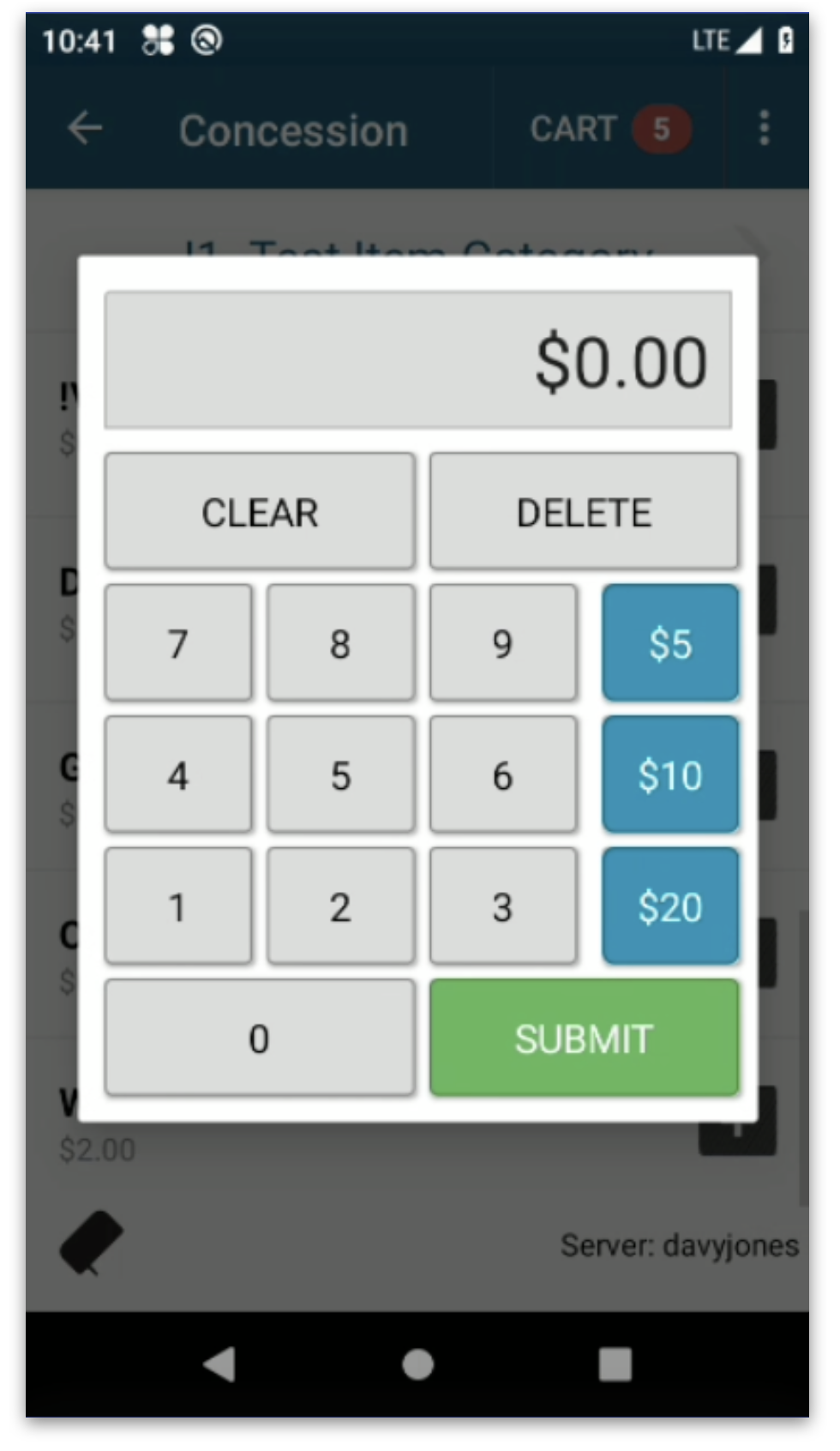 Modifiers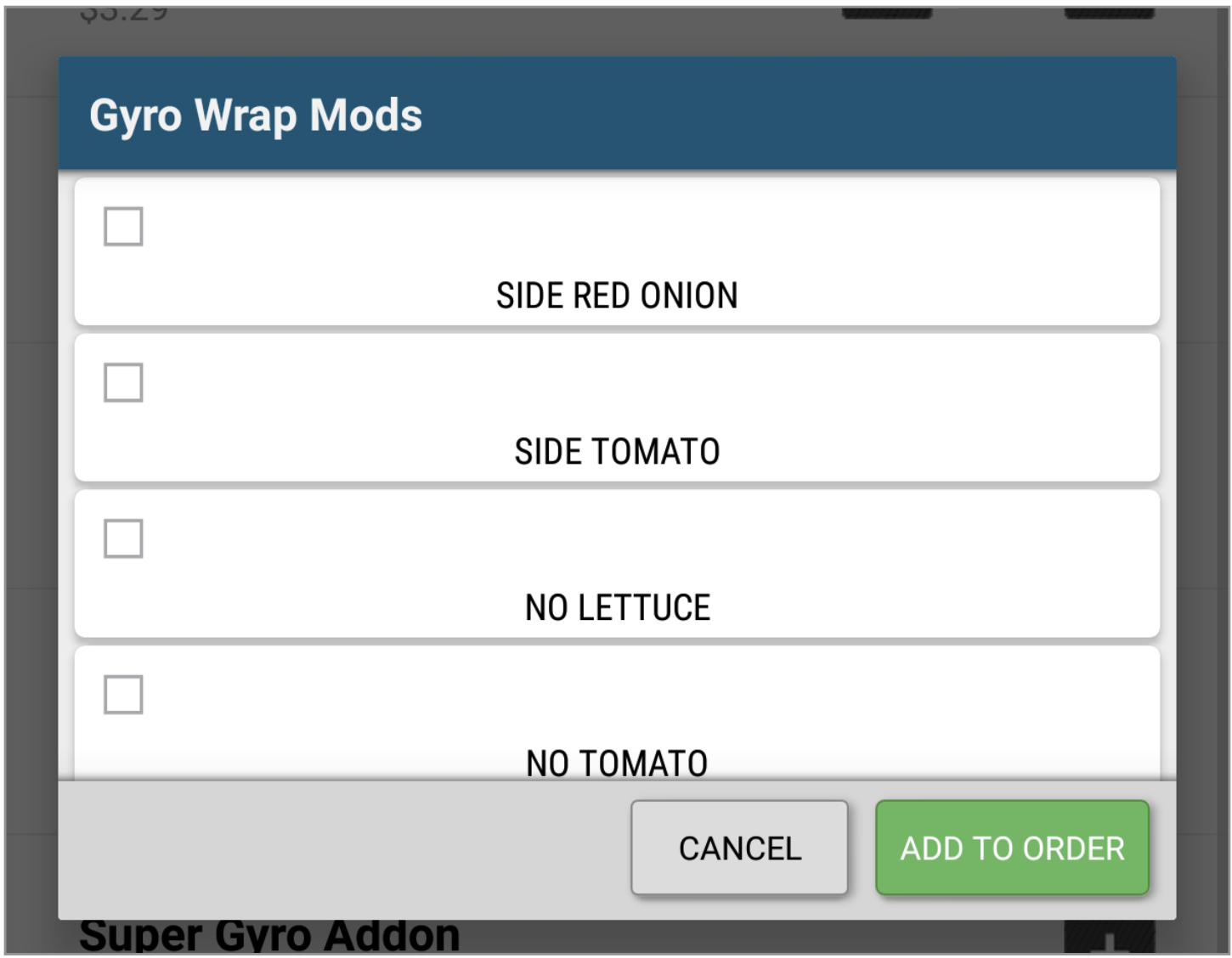 Items with modifiers will display a window after you tap on them. Tap on the desired modifiers and then tap Add to order.
If you have multiple items with modifiers on them, you can see them in the cart.
Checkout
After tapping the cart button, you will be brought to the checkout screen. Here you can edit orders, add special instructions, checkout, and more.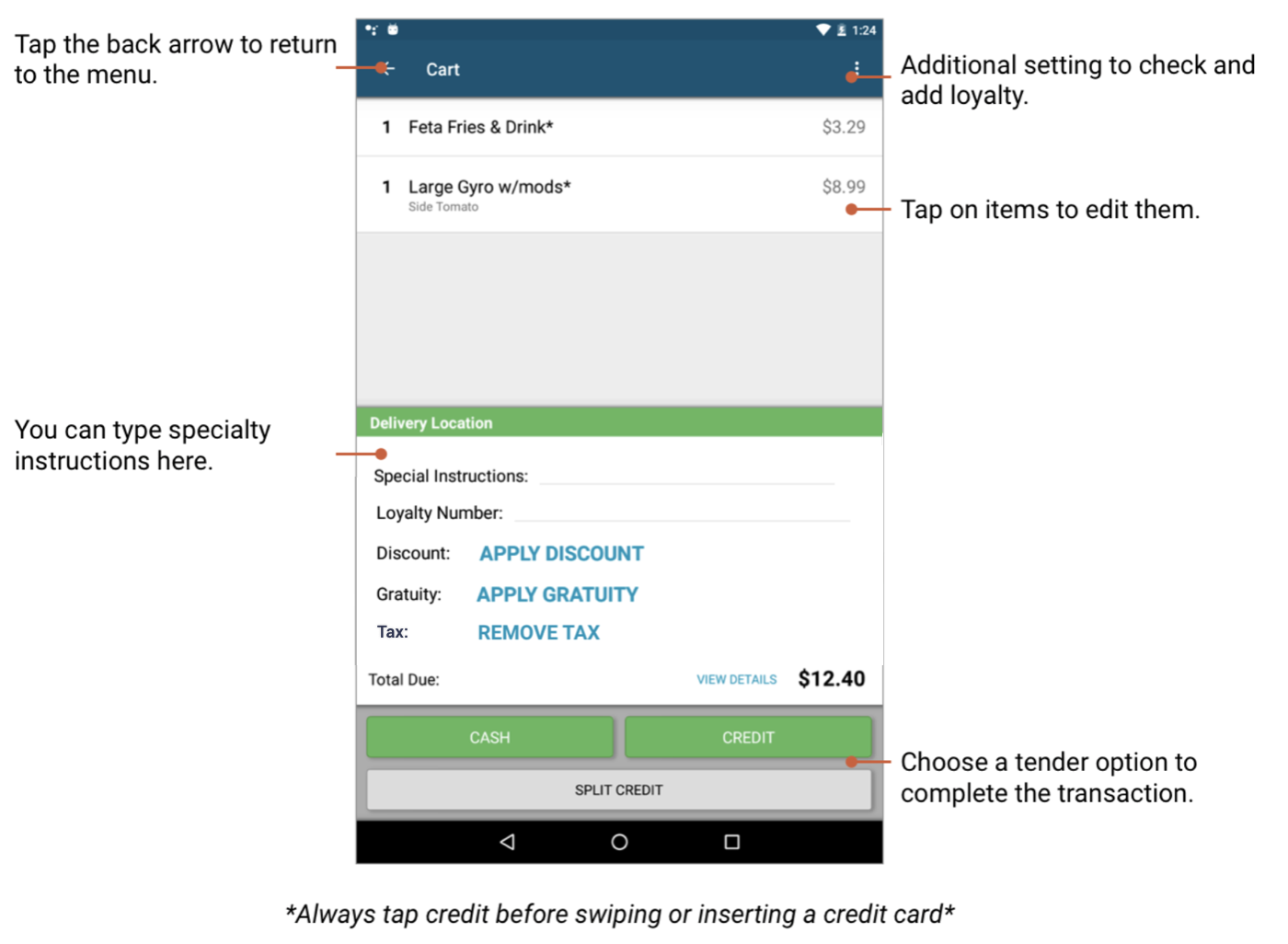 Orders Page
On the orders page, you can tap on any order to get more information on it. On the order summary page, you can refund items, reprint the receipt, and move the ownership to another user.