There are two ways to remove tax from orders on the terminal. In this article, we will cover both methods: by line item and on the entire order.

Removing Tax from an Item

To remove tax from an item tap on it in the cart. Then check the Remove Tax Box. Tap Update to save changes.



Removing Tax from an Entire Order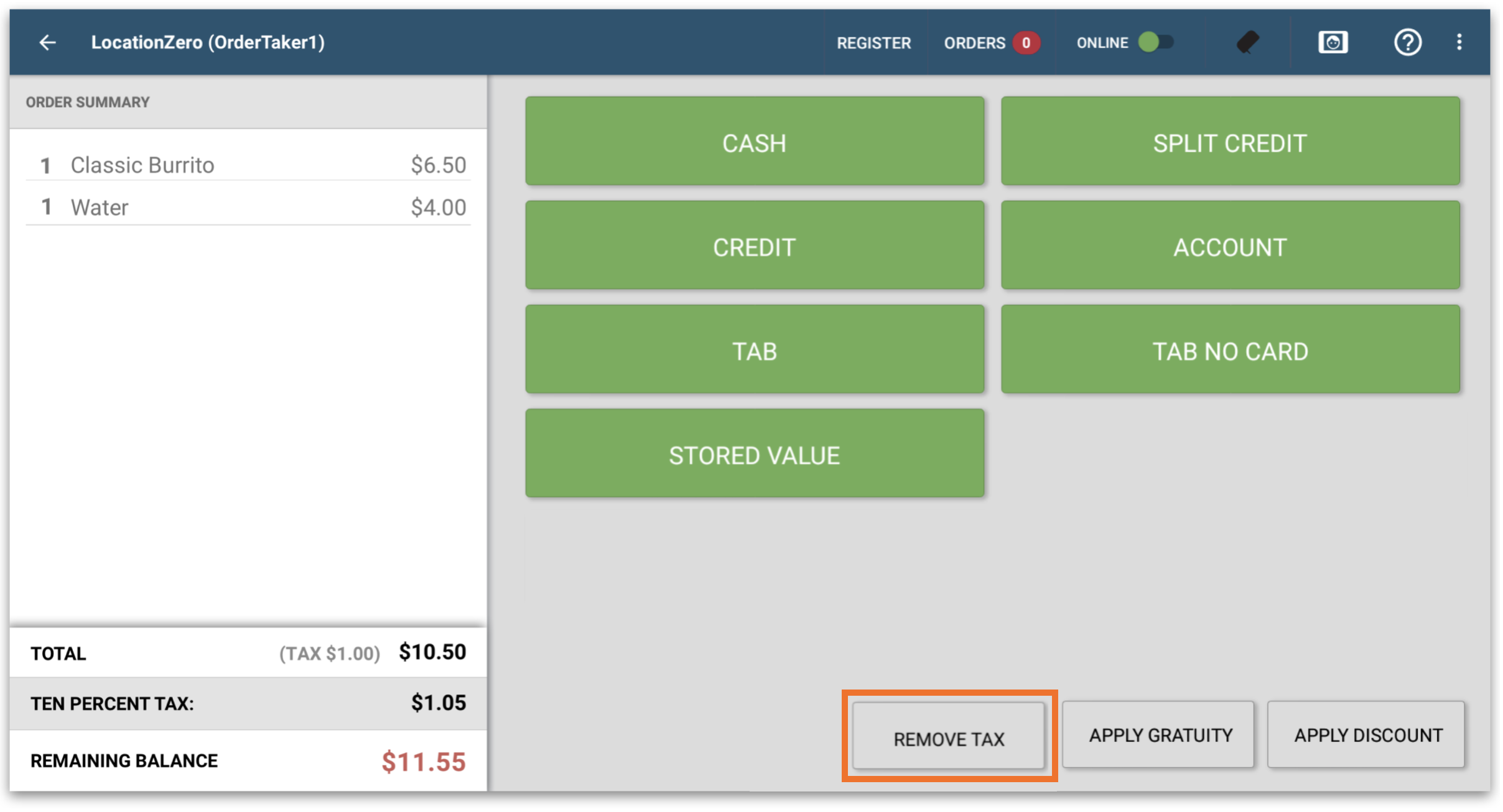 To remove tax from an entire order, add all items to the cart and proceed to the Checkout screen. Then tap Remove Tax. Any order takers who do not have permissions through their Role will see a prompt for a Manager PIN to approve.


If you want to adjust how a location adds tax, you can configure the Tax Group.