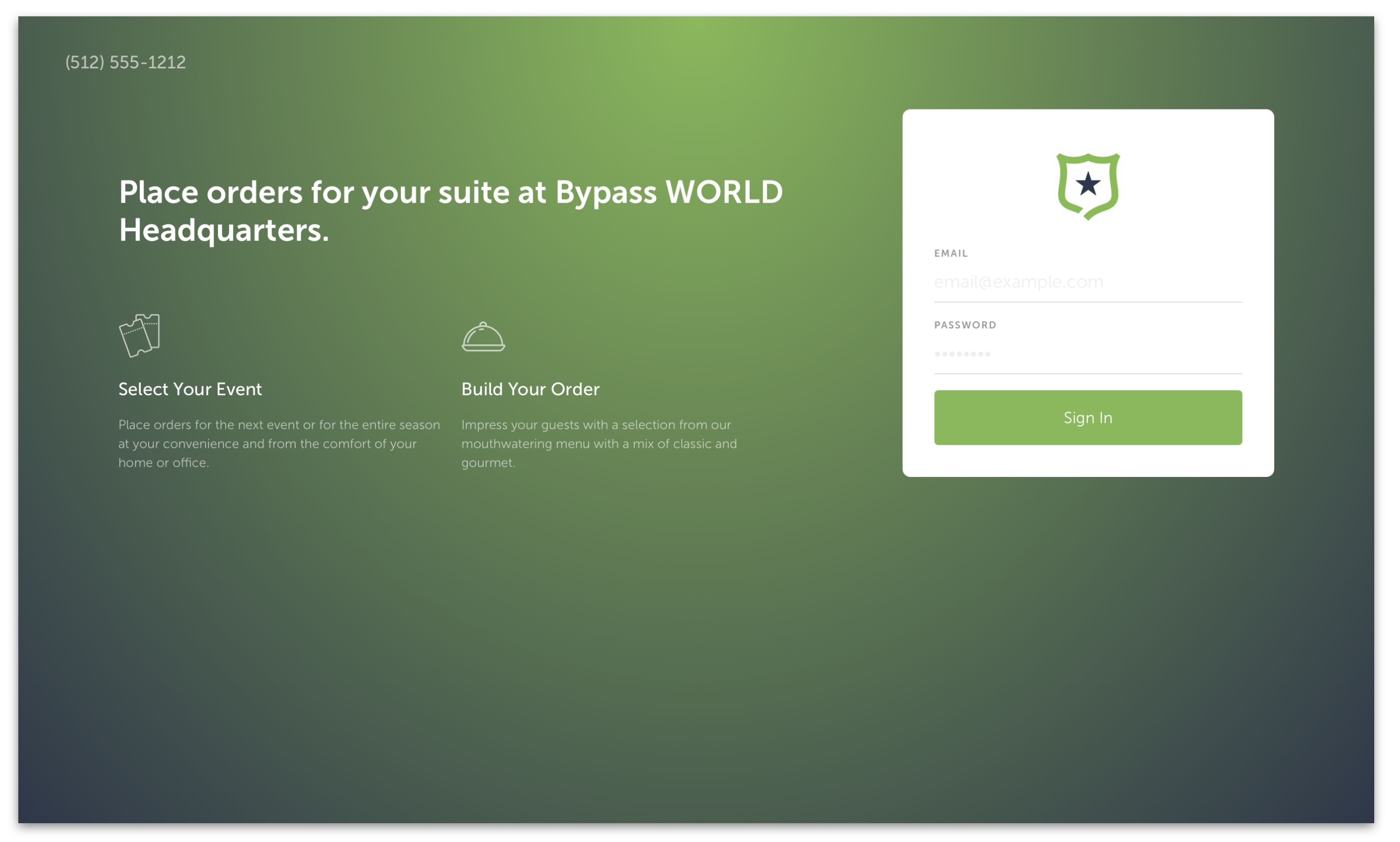 Premium customers can log into to the online customer portal using the venue unique web address.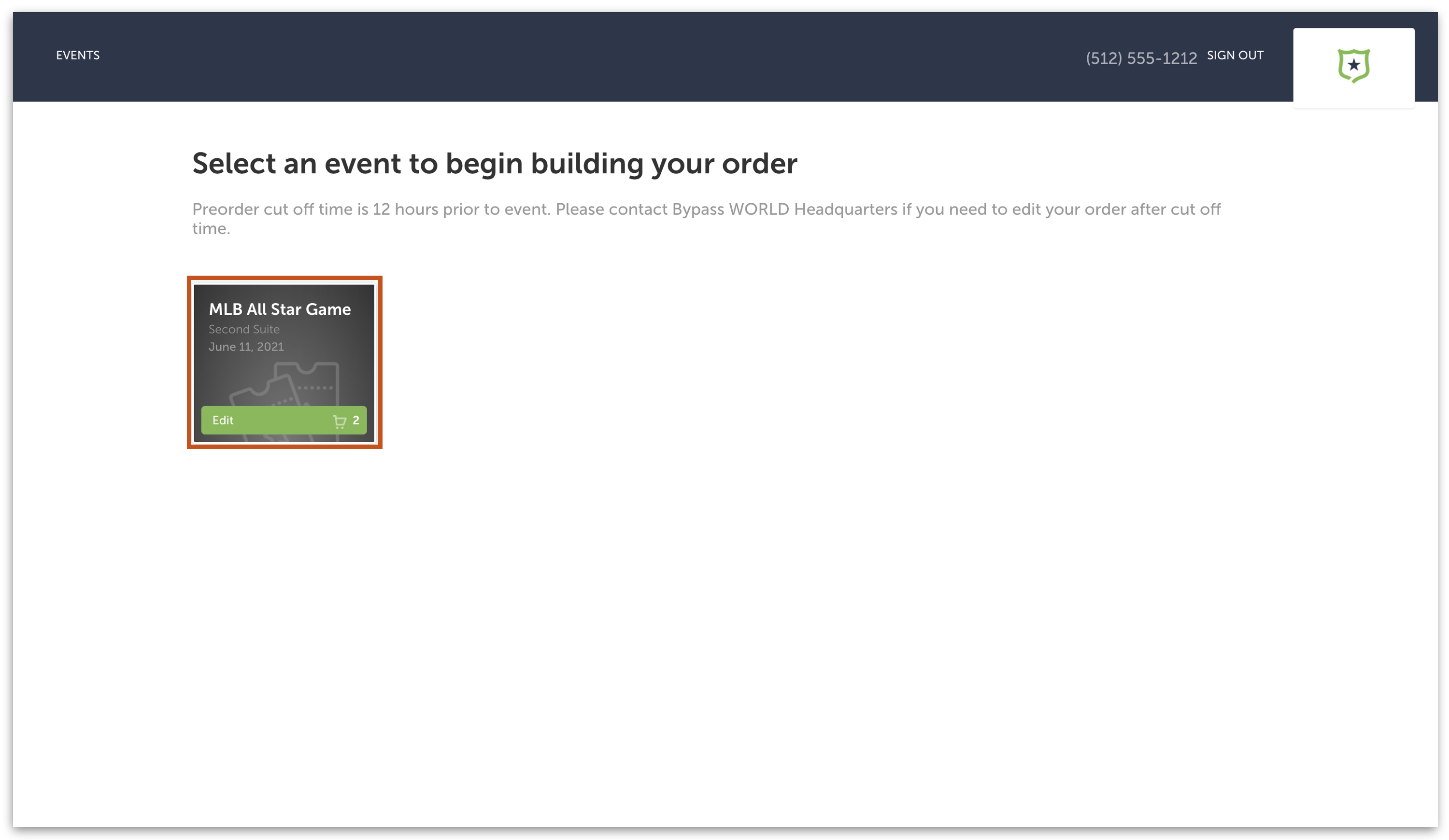 Available event will be listed. Select the event to create or edit a pre-order.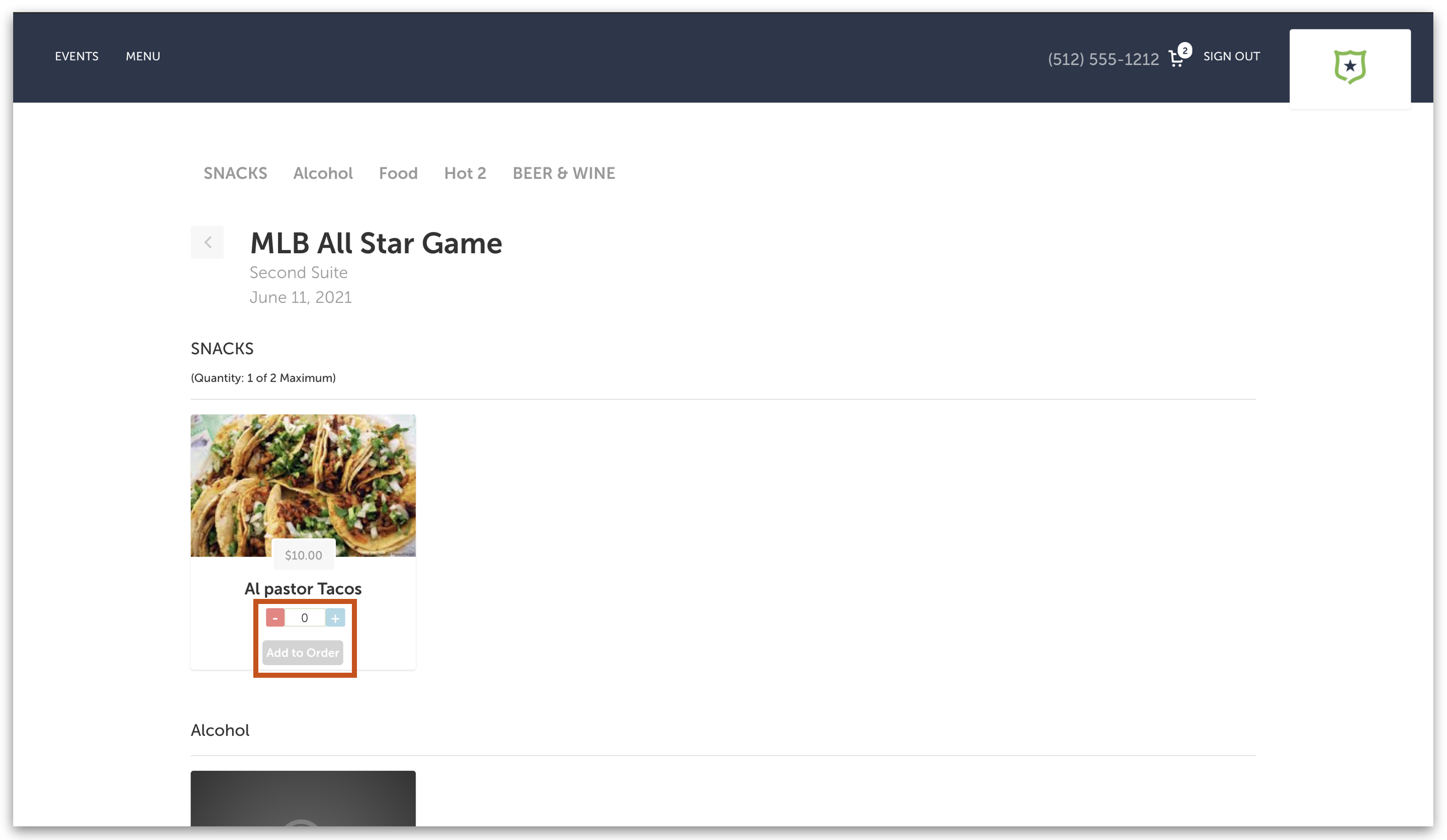 Browse through the menu by scrolling or clicking on the menu category. Add items by adjusting the quantity and then click add to cart.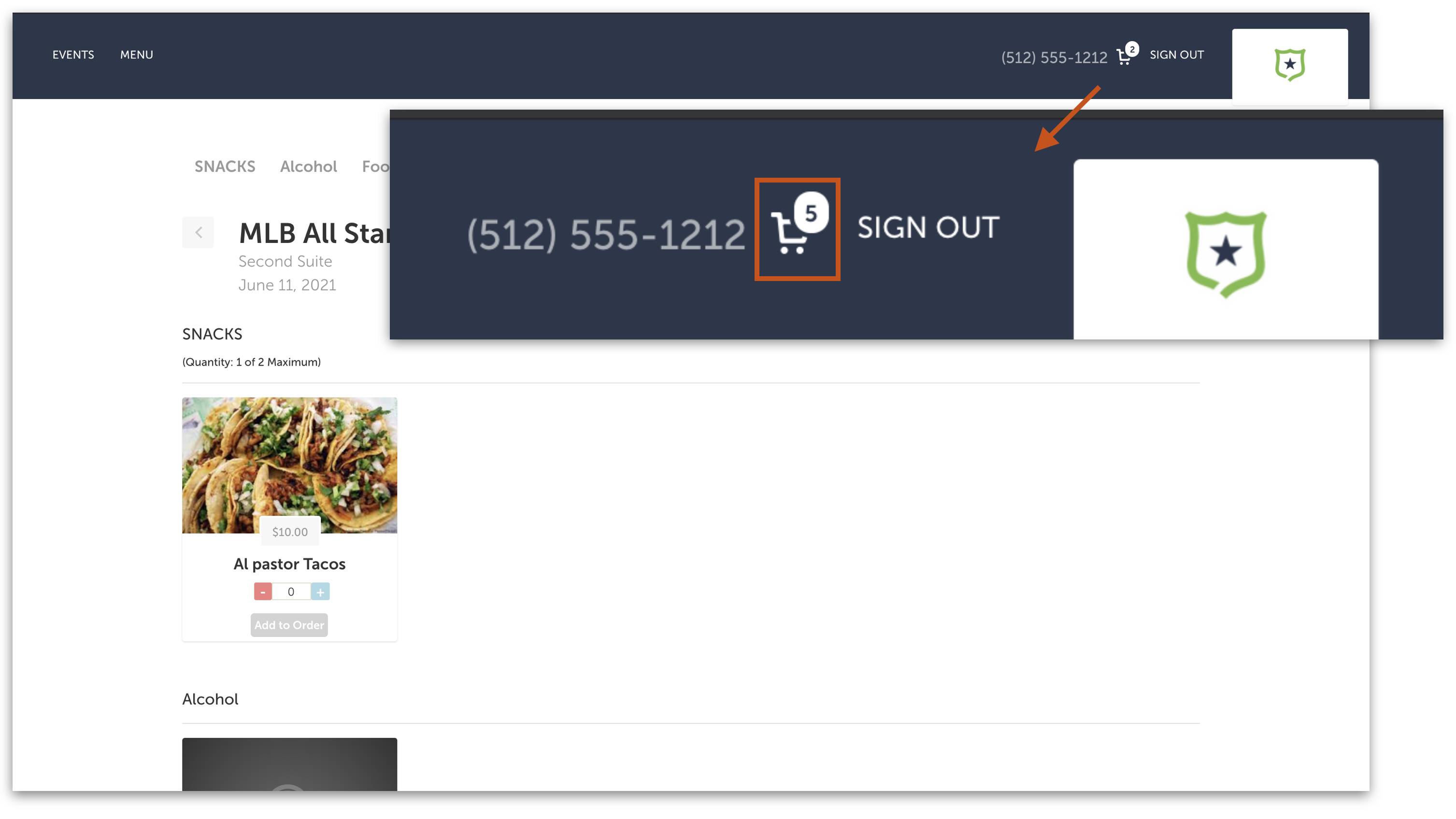 Click on the shopping cart icon to view and edit the cart.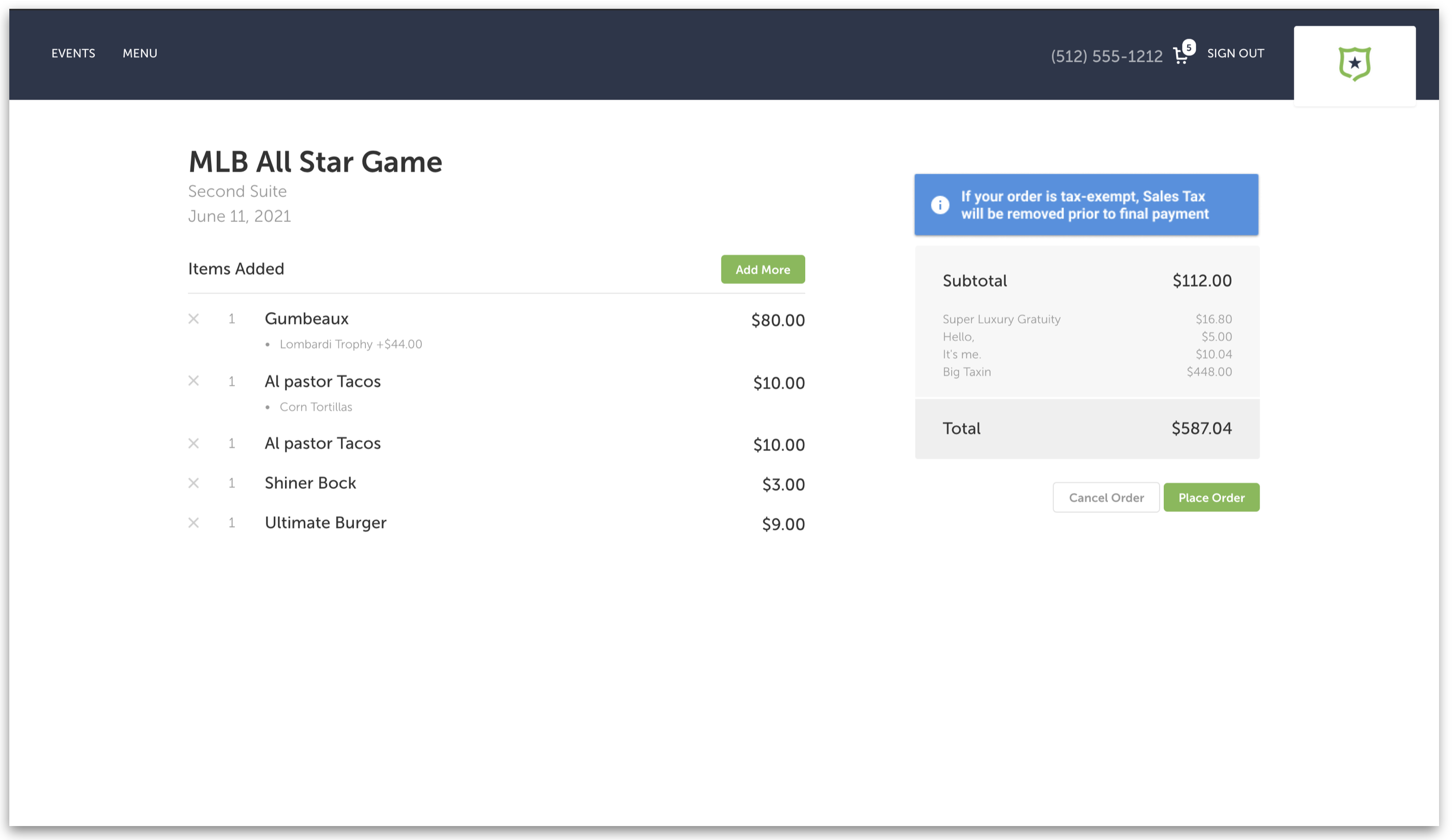 Items can be removed by clicking the X next to the name. Once the pre-order is complete click Place Order. Once the pre-order has been placed the order can not be edited.
Note: Customers will see tax even if their order is tax exempt.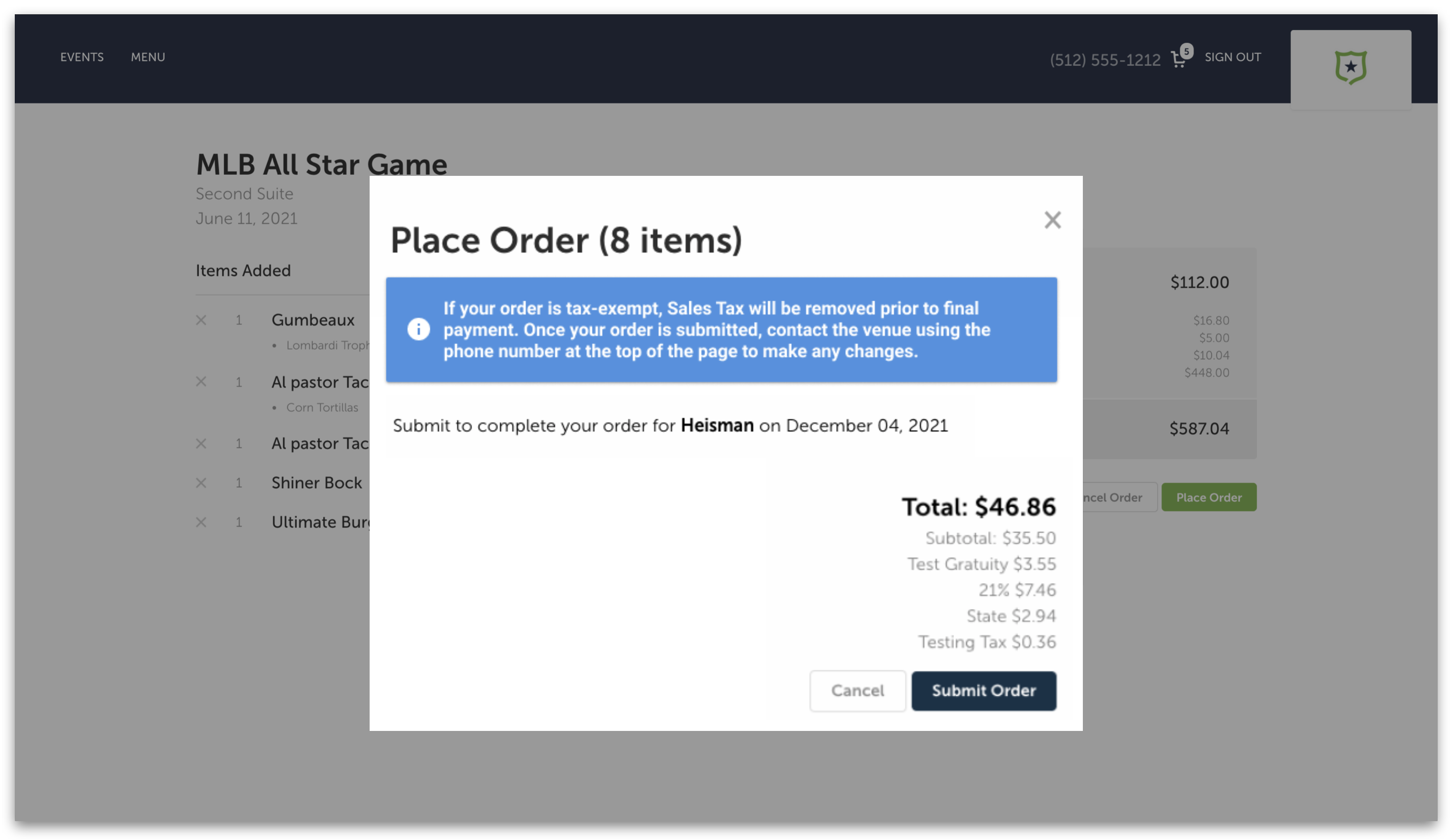 Finalize the pre-order by clicking Submit Order. Note that a customer can not edit the order through OCPO but the order can be edited by a suites manager through the bookings page.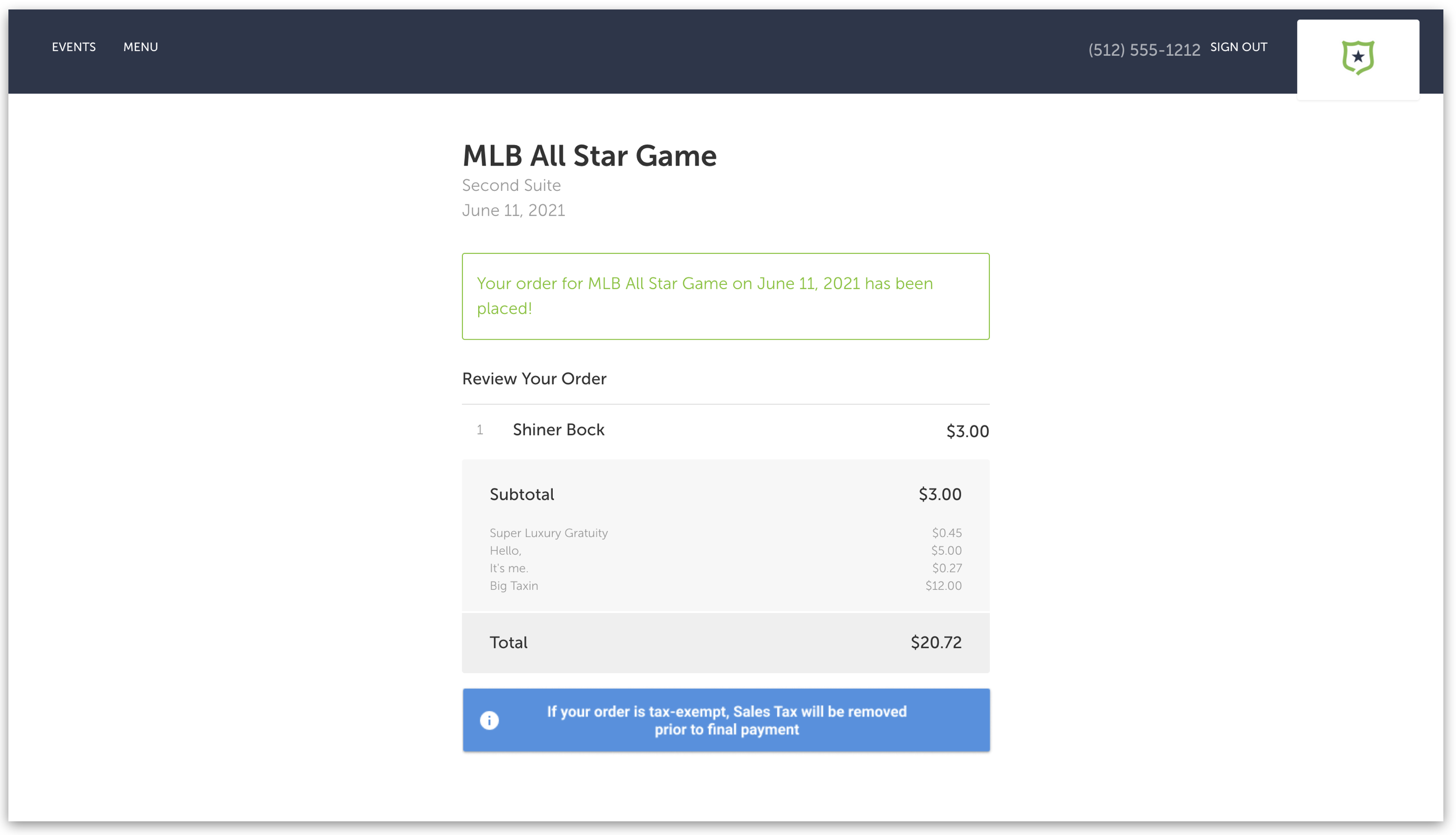 The confirmation page will show the order summary.