Table of Contents
Creating a Booking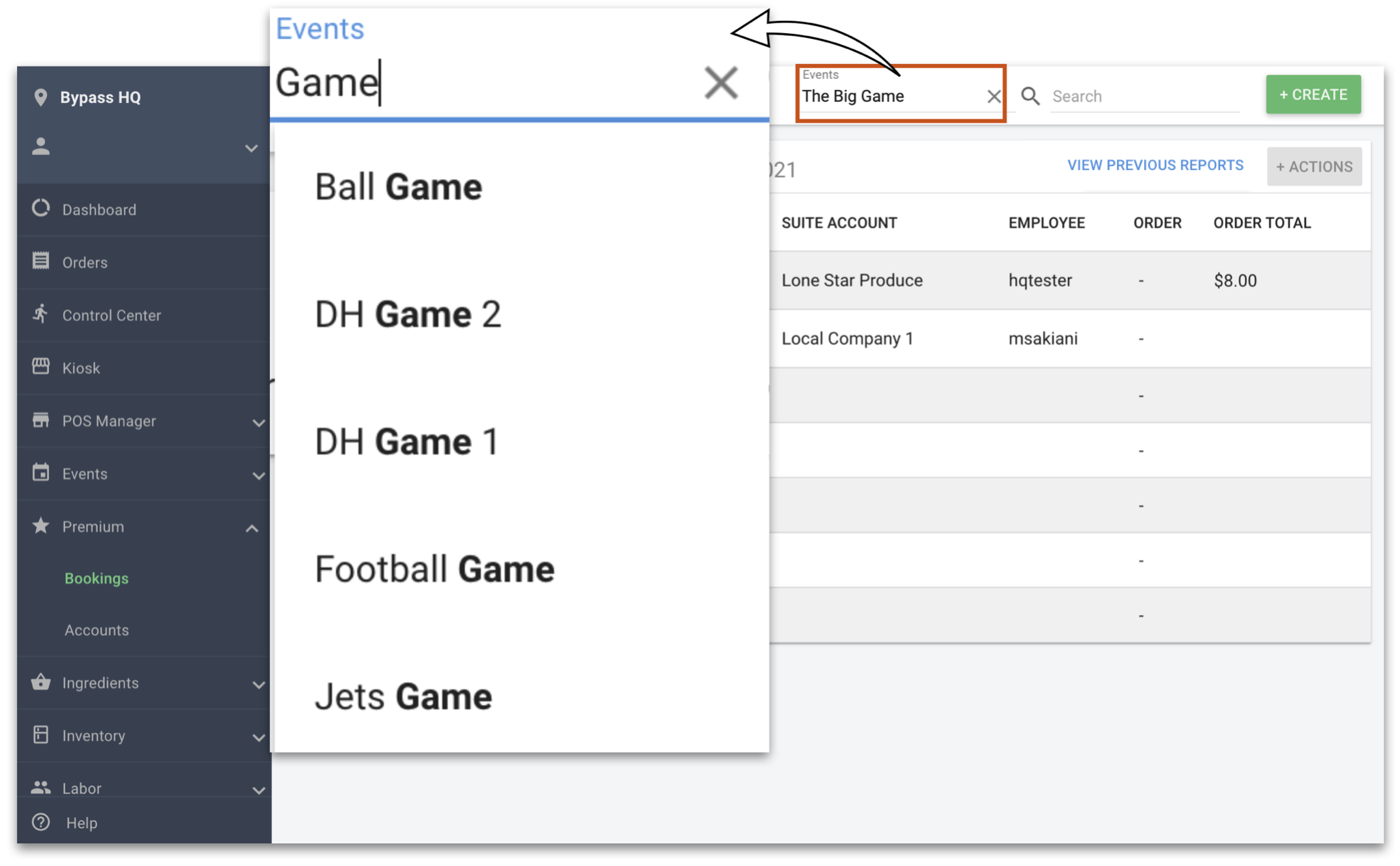 Search the Event box for the Event.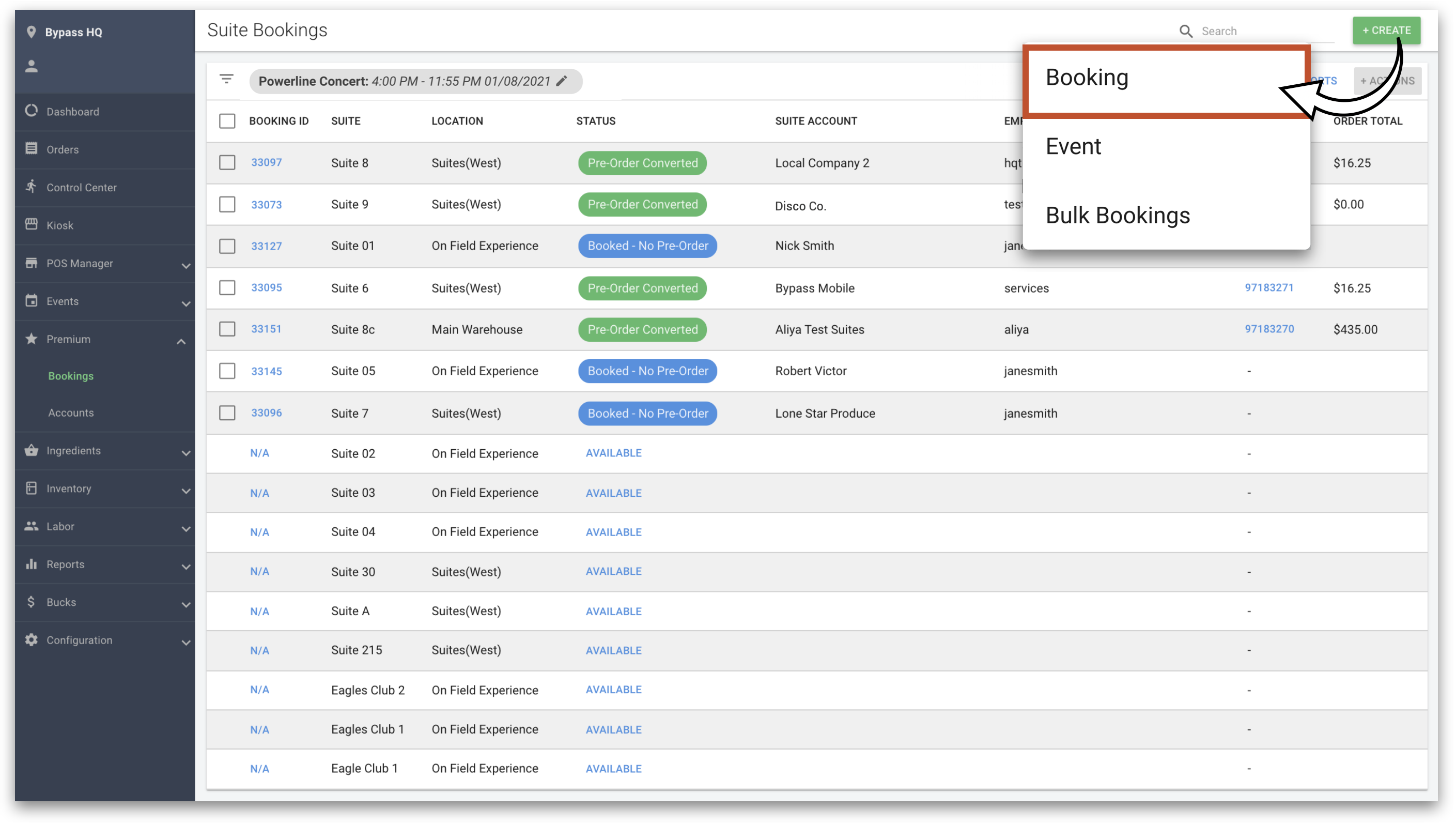 Click the Create button to create a booking for the selected event. (Bookings can also be created by clicking on a Suites Available Status)
General Information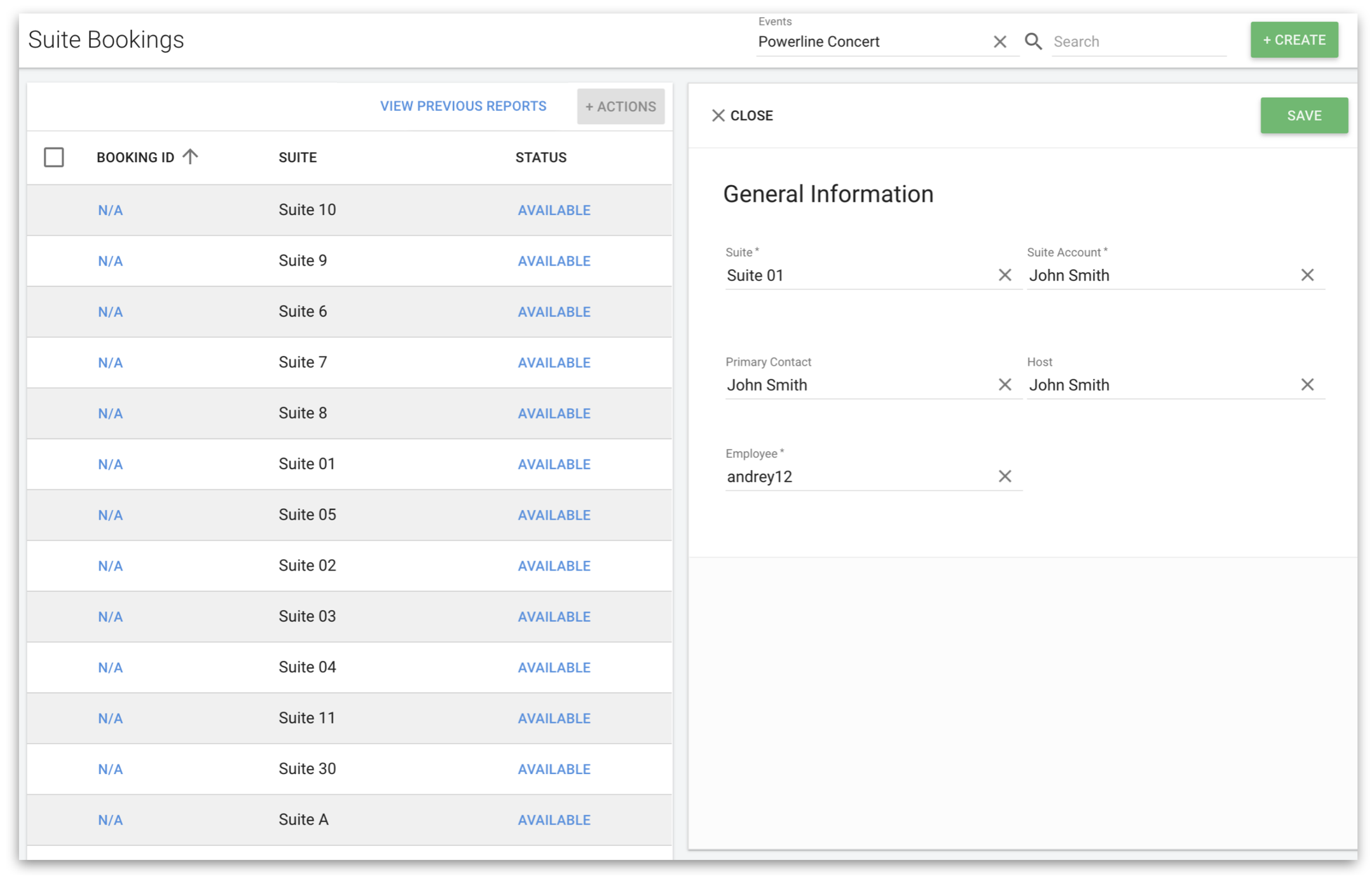 Start filling out the General Information:
Suite - Suite for this booking
Suite Account - Account making the booking (How to create a suite account)
Primary Contact - Primary contact for the suite account
Host - Host for this booking
Employee - Employee assigned to the booking
Once filled in click Save.
Order Settings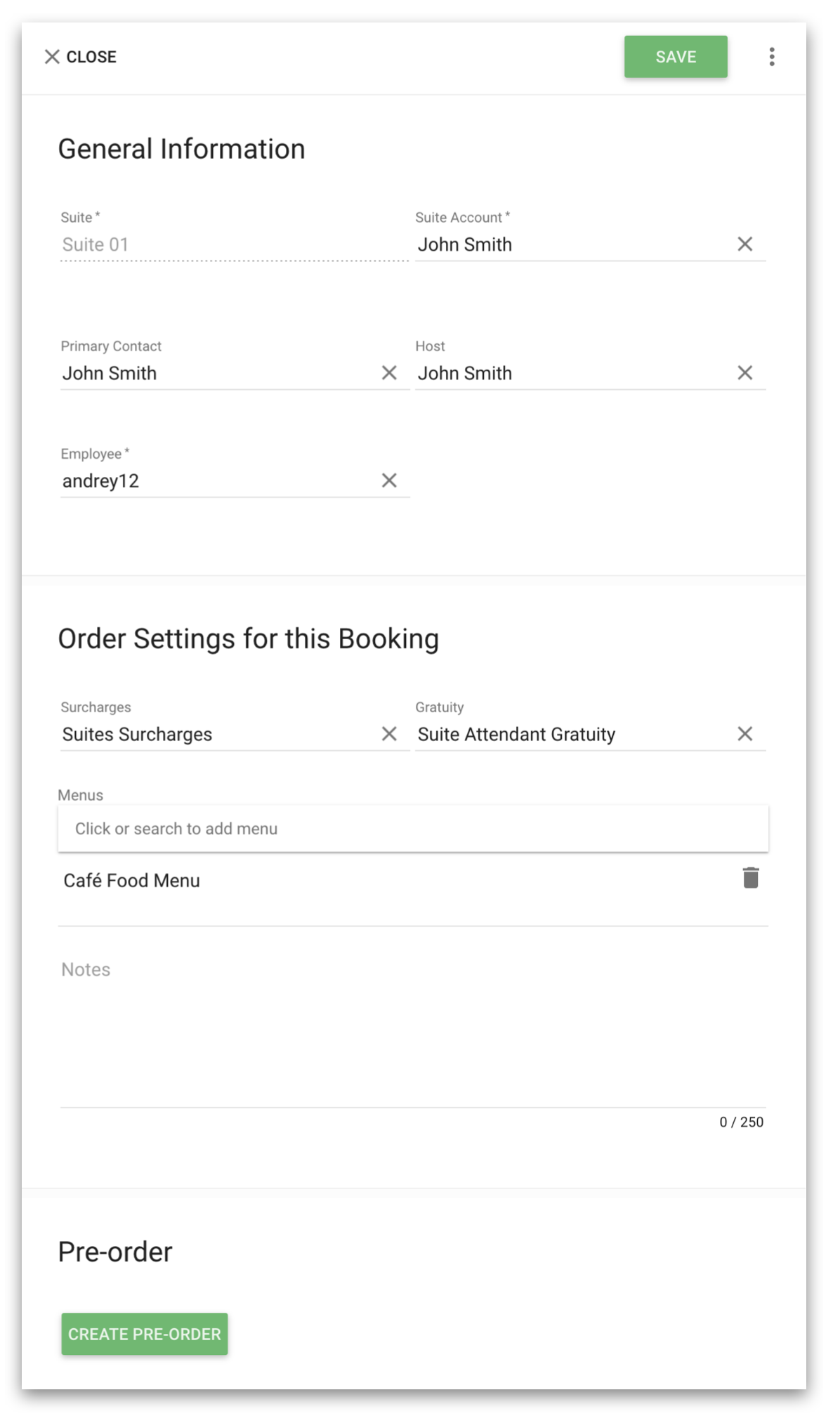 Once General Information is saved the Order Settings and Pre-Order sections will become visible.
Order Settings for this Booking:
Surcharges - Any surcharges applied to orders related to this booking
Gratuity - Any Gratuity applied to orders related to this booking
Menus - Available menus for this suite
Notes - Notes about this booking
Pre-Order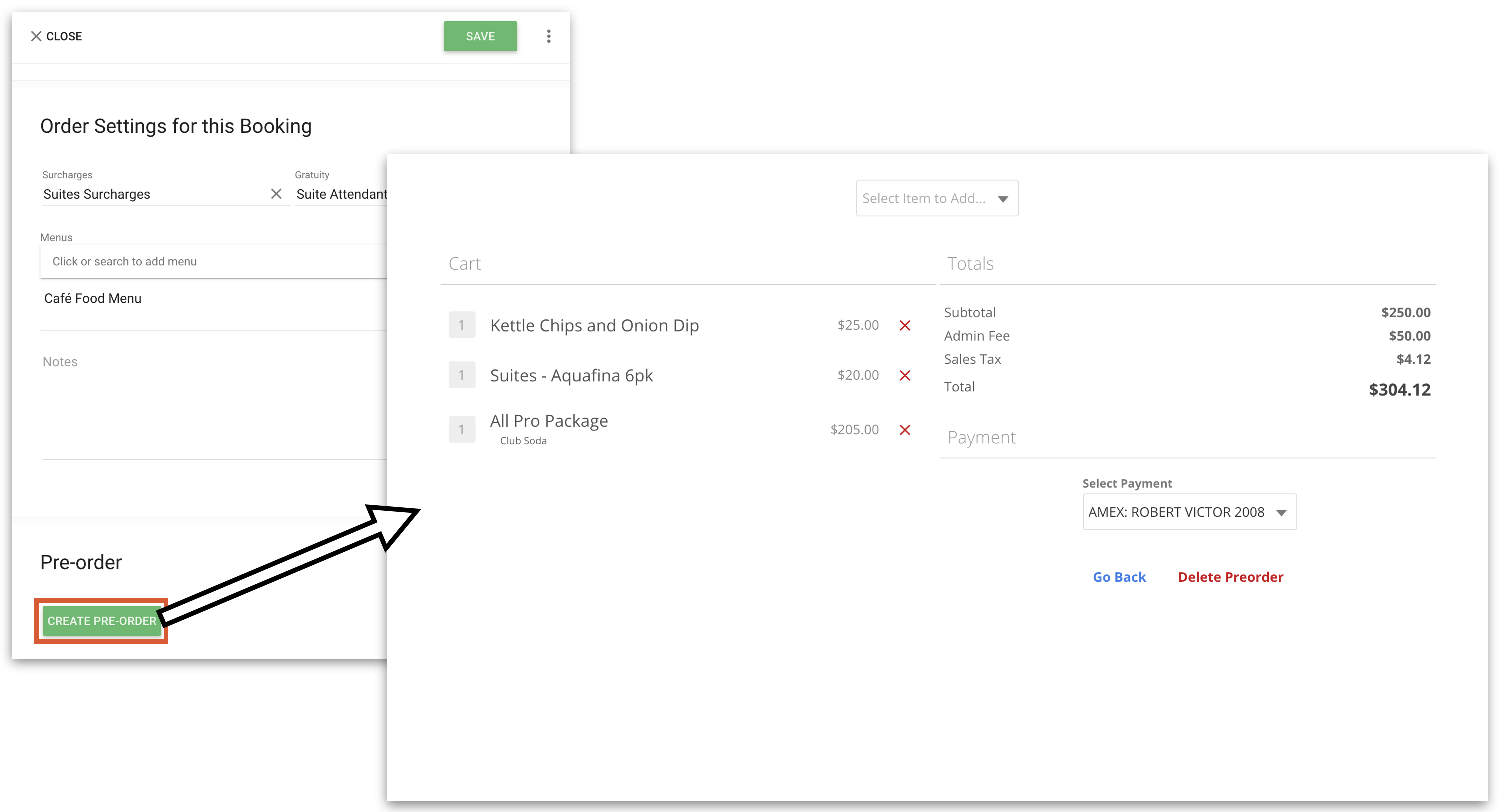 Click on Create Pre-Order to display the available menus items and any already ordered items.
Bulk Booking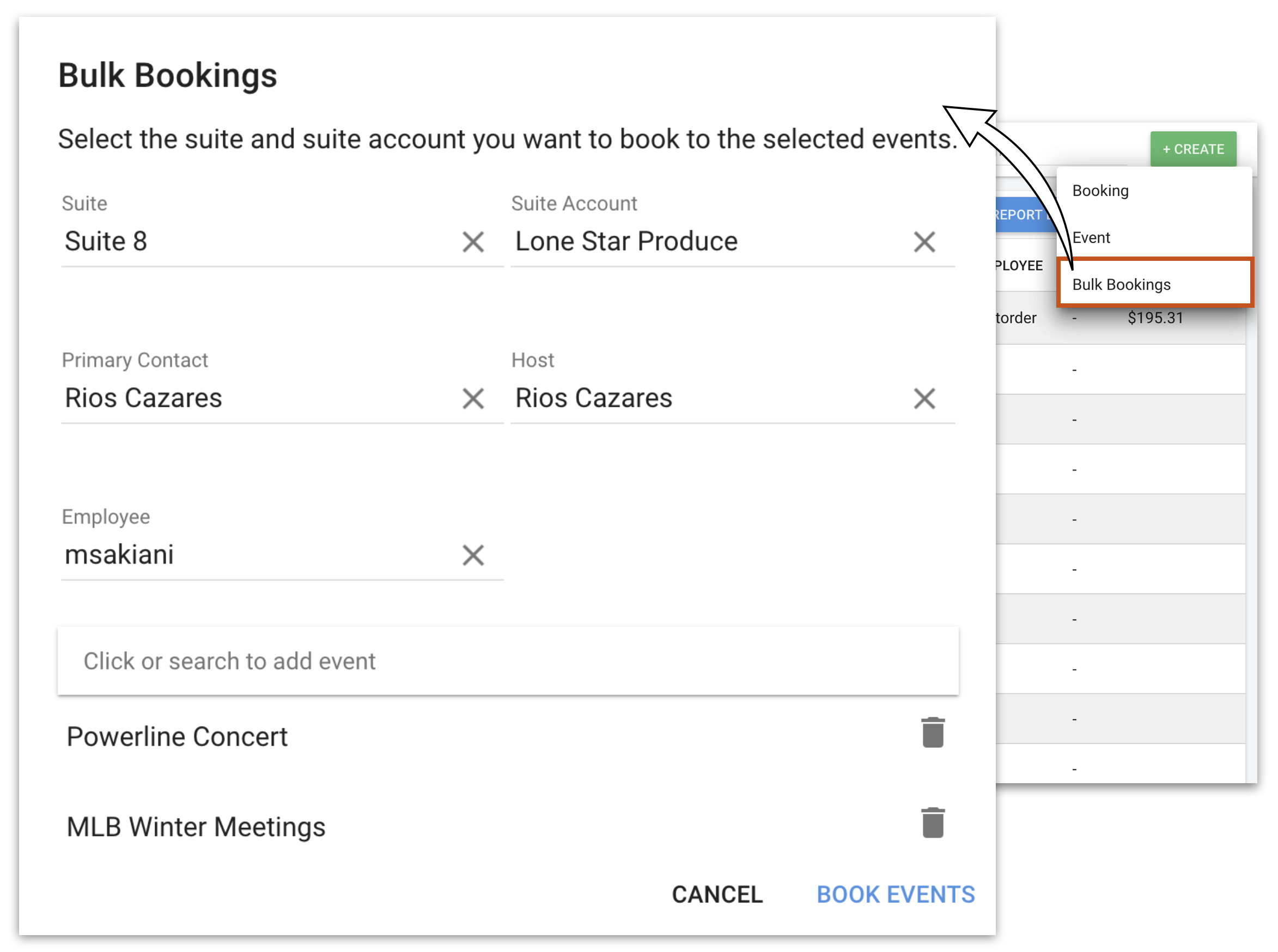 Click on Create > Bulk Bookings to book a suite account for multiple events. Once created each booking can be edited under the corresponding event. After adding the desired events click Book Events.