Table of Contents
Overview
Create and manage your suite accounts with ease. This slick redesign shows all the important information about your suite accounts in one place.
Suite accounts are managed and created by navigating to Premium > Account.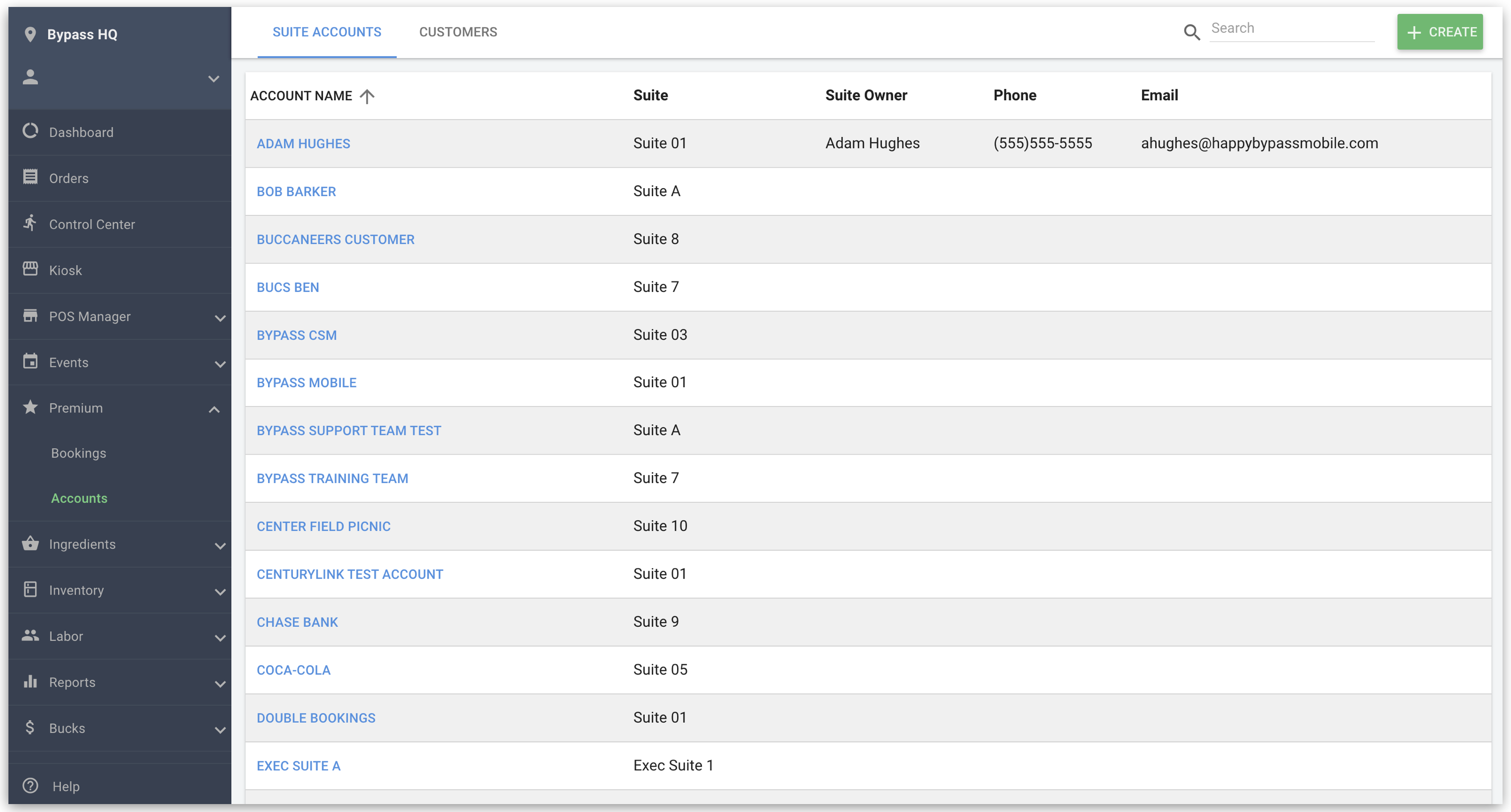 To create a new Suite Account click Create.
Suite Account Details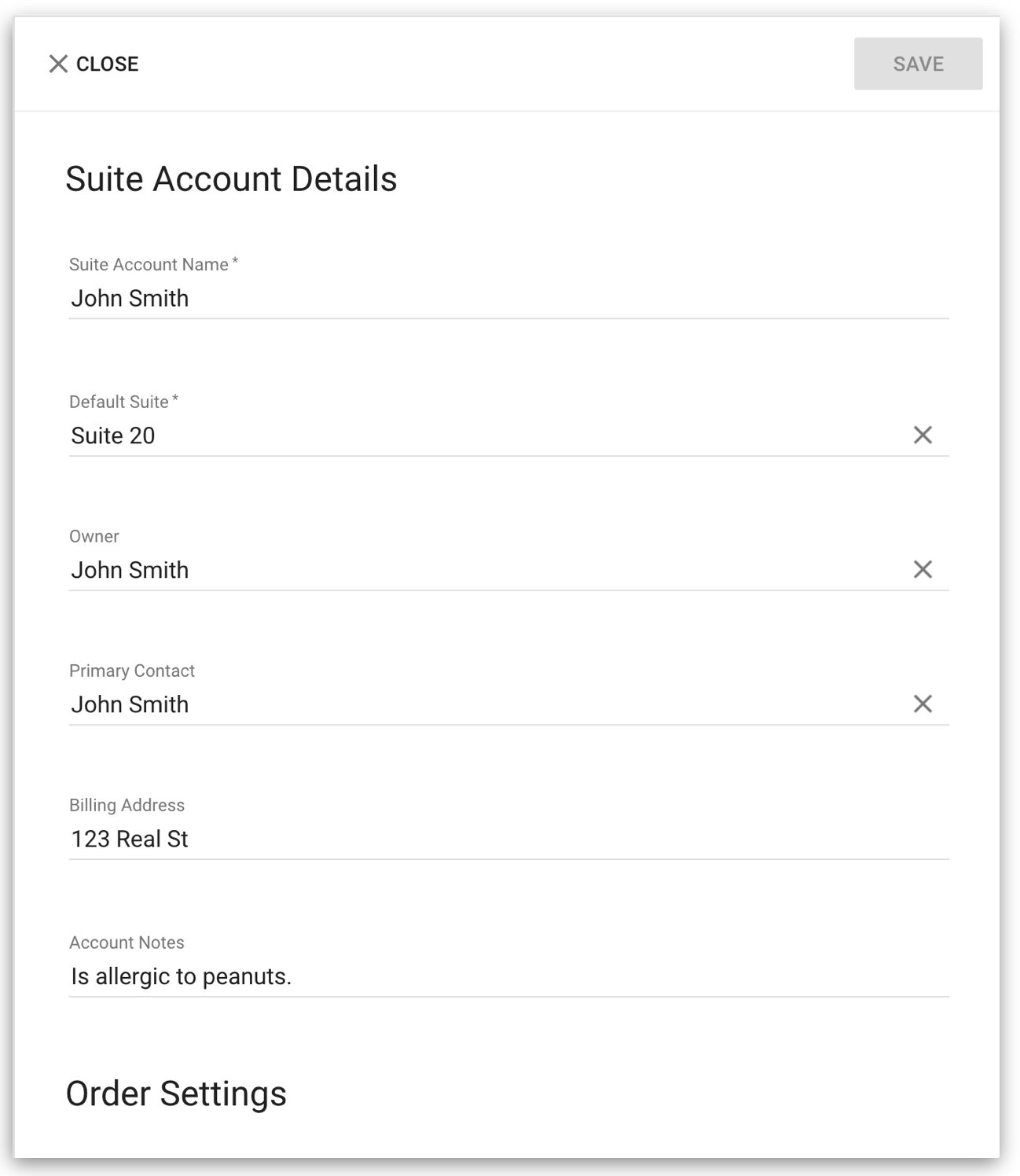 Fill out the Suite Account Details:
Suite Account Name - Name of the suite account
Default Suite - Preferred suite (used as a default when booking)
Owner - Name of the suite owner
Primary Contact - Primary contact of the suite
Billing Address - Billing address
Account Notes - Notes for the suite account
Order Settings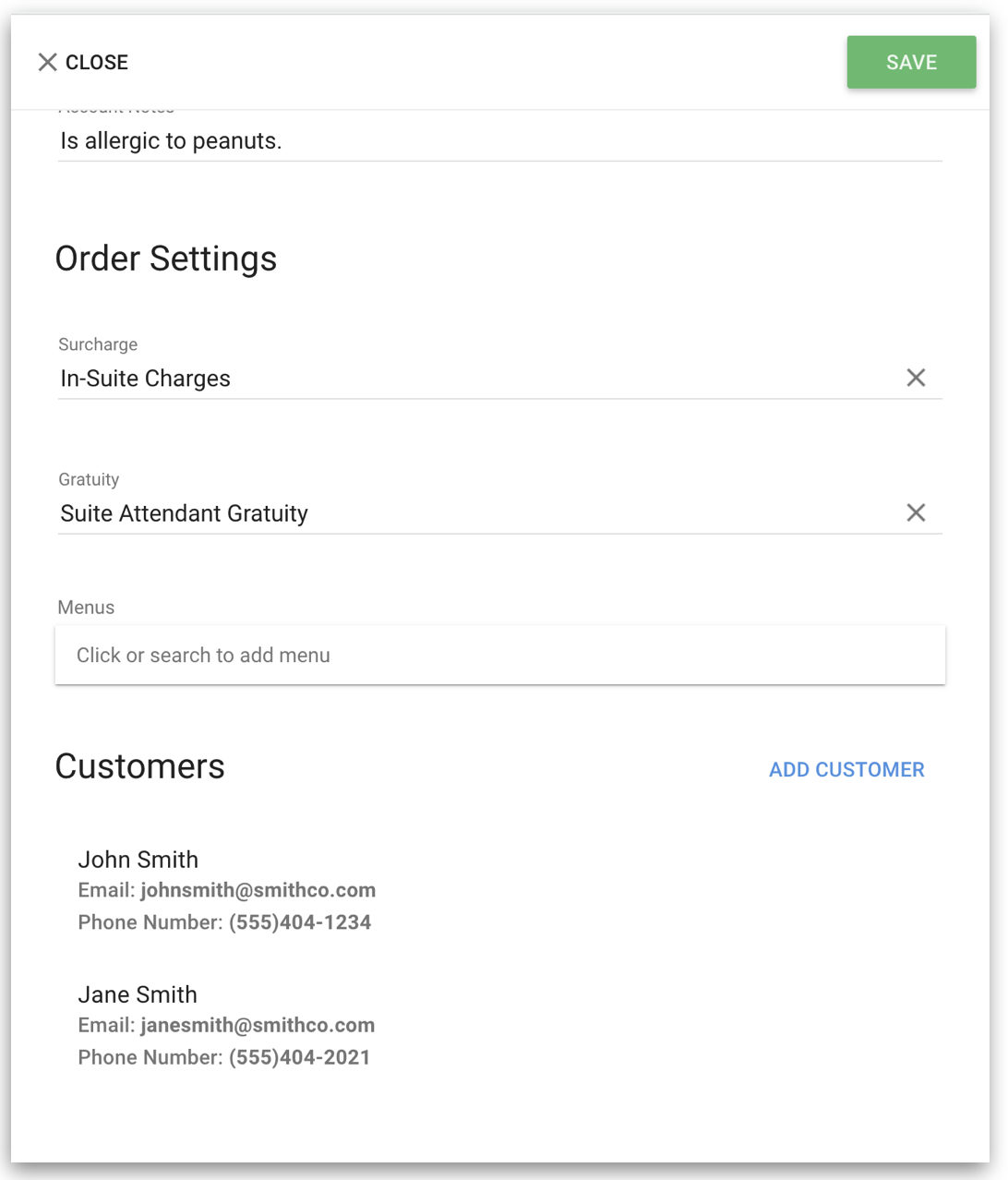 Scroll down to fill in the Order Settings:
Surcharge - Default surcharges for this account
Gratuity - Default gratuity for this account
Menus - Any default menus available to this account
Order Settings can be changed per event.
Customers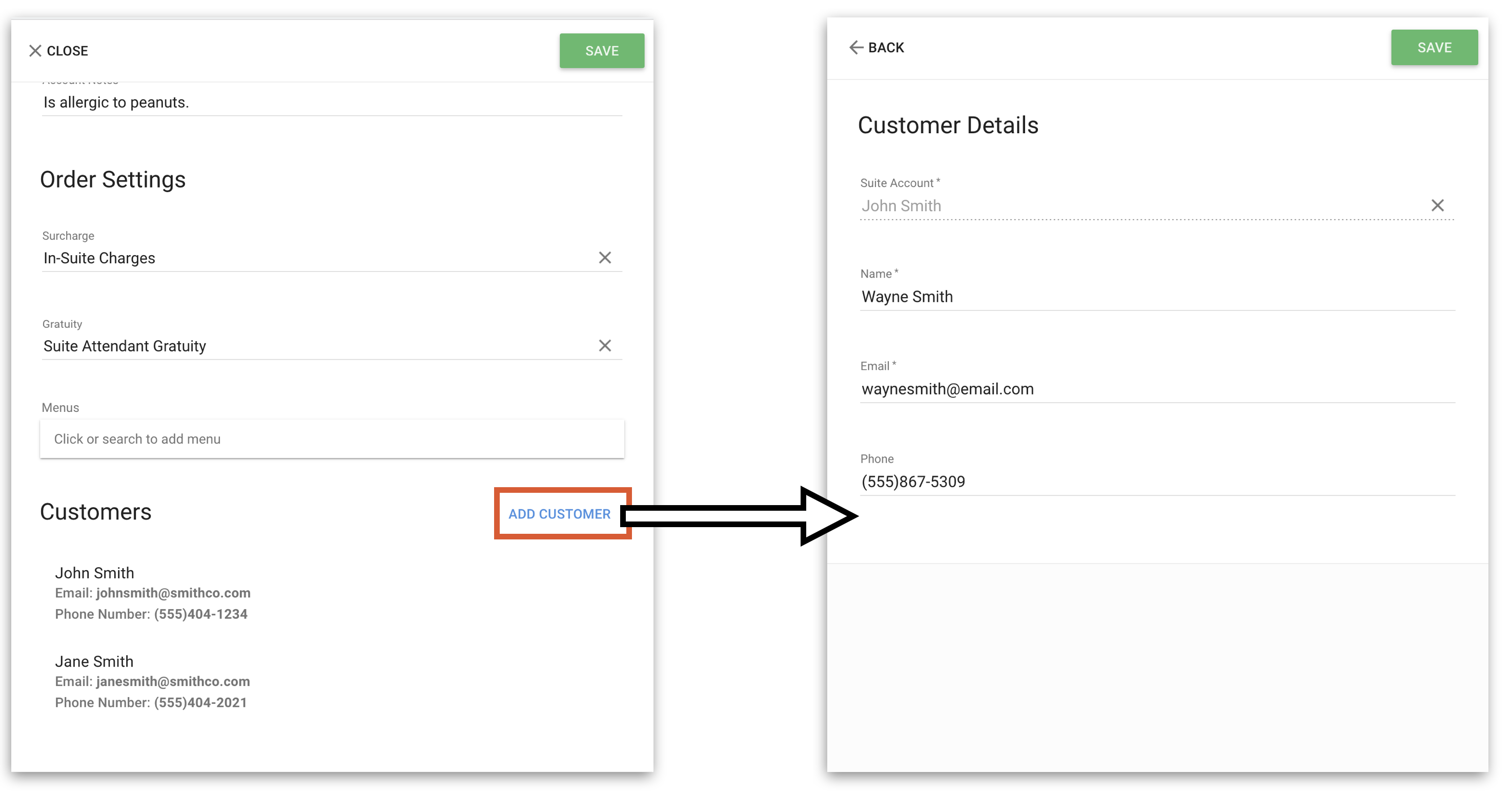 Suite Accounts can have multiple associated Customers. To add a new customer click Add Customer.
Customer Details include:
Name - Name of the customer
Email - Contact email for the customer (if using an OCPO website, this is the customer's username to log in and place a preorder)
Phone - Contact phone number for the customer
When editing an existing customer, you will be able to provide the following details:
Password - Password that customer will use to log in to the online customer portal
Card(s) on File - Customer will need to have a card on file to be able to view a menu and place a preorder through the online customer portal.