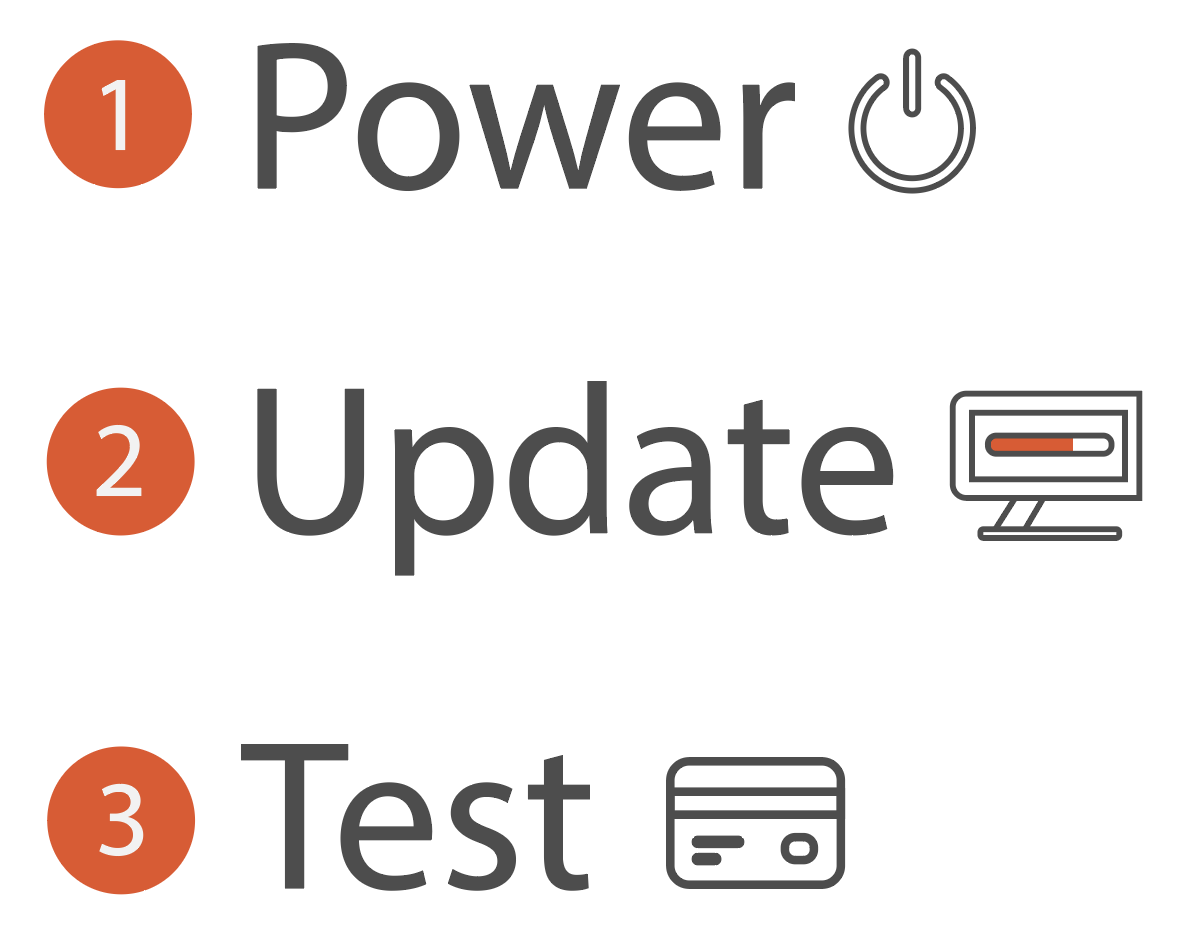 The sports and entertainment world is slowly returning and Bypass is here to help make sure your first event is a home run. To help maximize the support that Bypass can offer it is important to PUT a reopening plan into action. Be sure to Power, Update, and Test your devices to be ready for whatever a post-covid world can throw.
PUT Relaunch Diagram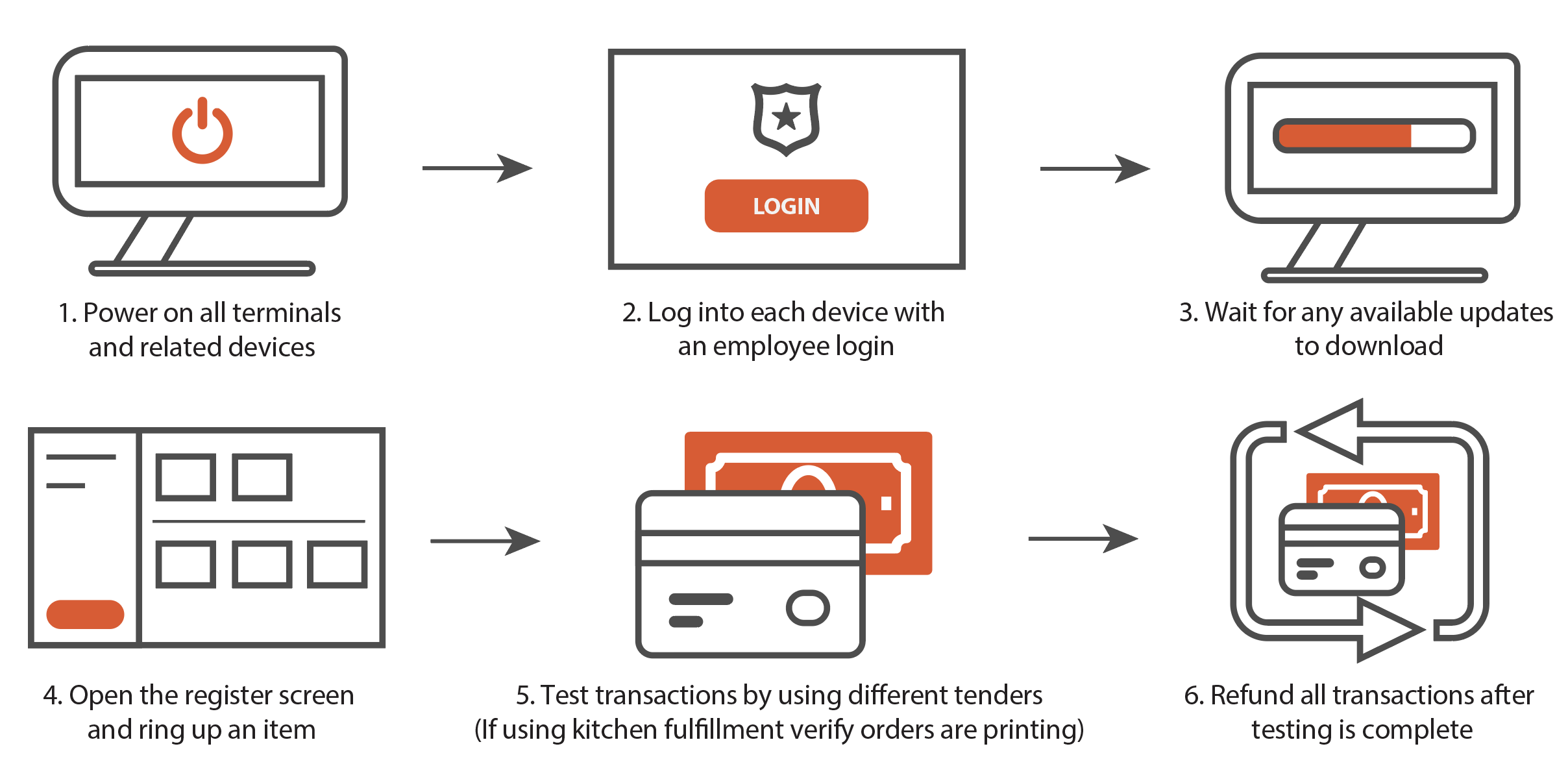 Power on all terminals and related devices.
Log into each device with an Employee login.
Wait for any updates to install. (This process may take a long time)
Open the register and ring up a single item.
Check out using a Credit Card, Cash, and any other Tender you want to make sure functions before opening day. (If using a KDS verify that orders are printing)
Repeat steps 4 and 5 as many times as needed. After transaction testing is complete, refund all your test transactions.