Event Templates will allow us to set certain settings to make it easier for events that your business host.
To create an event template navigate to Configuration > Event Settings > Event Templates.
Table of Contents
Create a New Event Template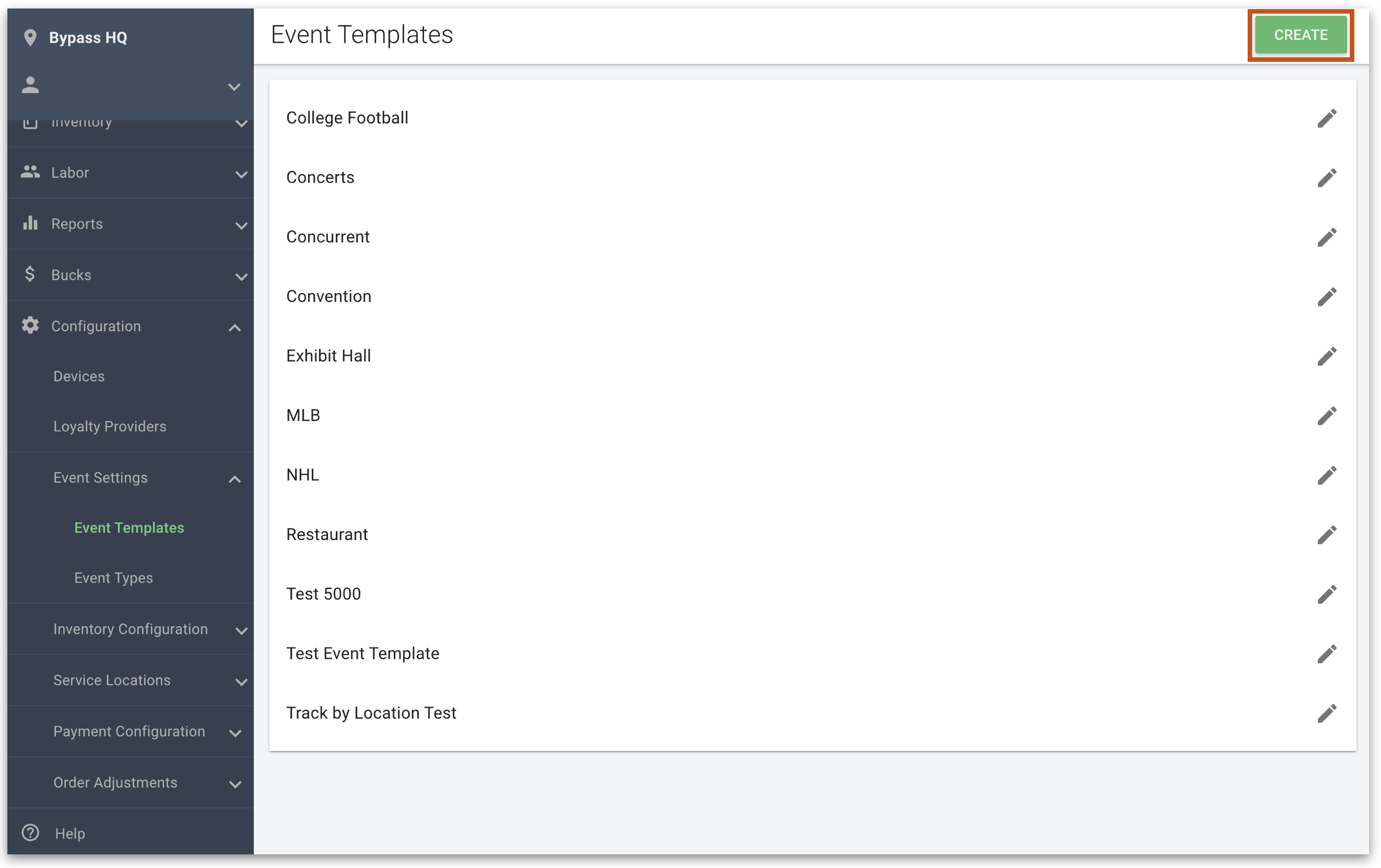 To create a new Event Template, click on the Create button.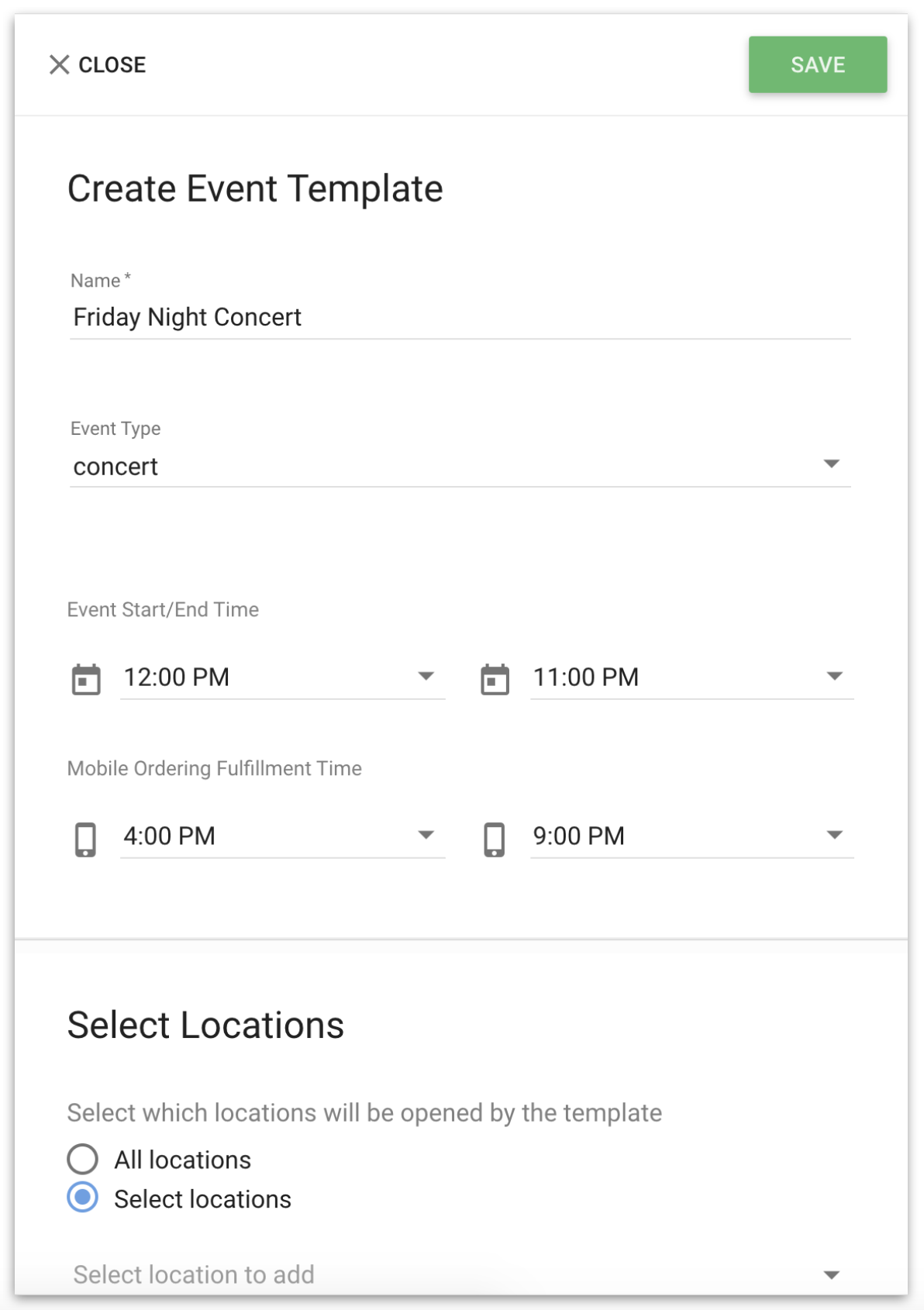 Fill out the following details:
Event Template Name - The name of the event template.
Event Type - How the event is reported on (learn how to make Event Types here).
Event Start and End time - The window that terminals allow logging into the selected event. It is recommended to add so excess time to cushion the login and log out periods.
Mobile Ordering Fulfillment Time - The window that allows mobile orders to be placed.
Location Starting Banks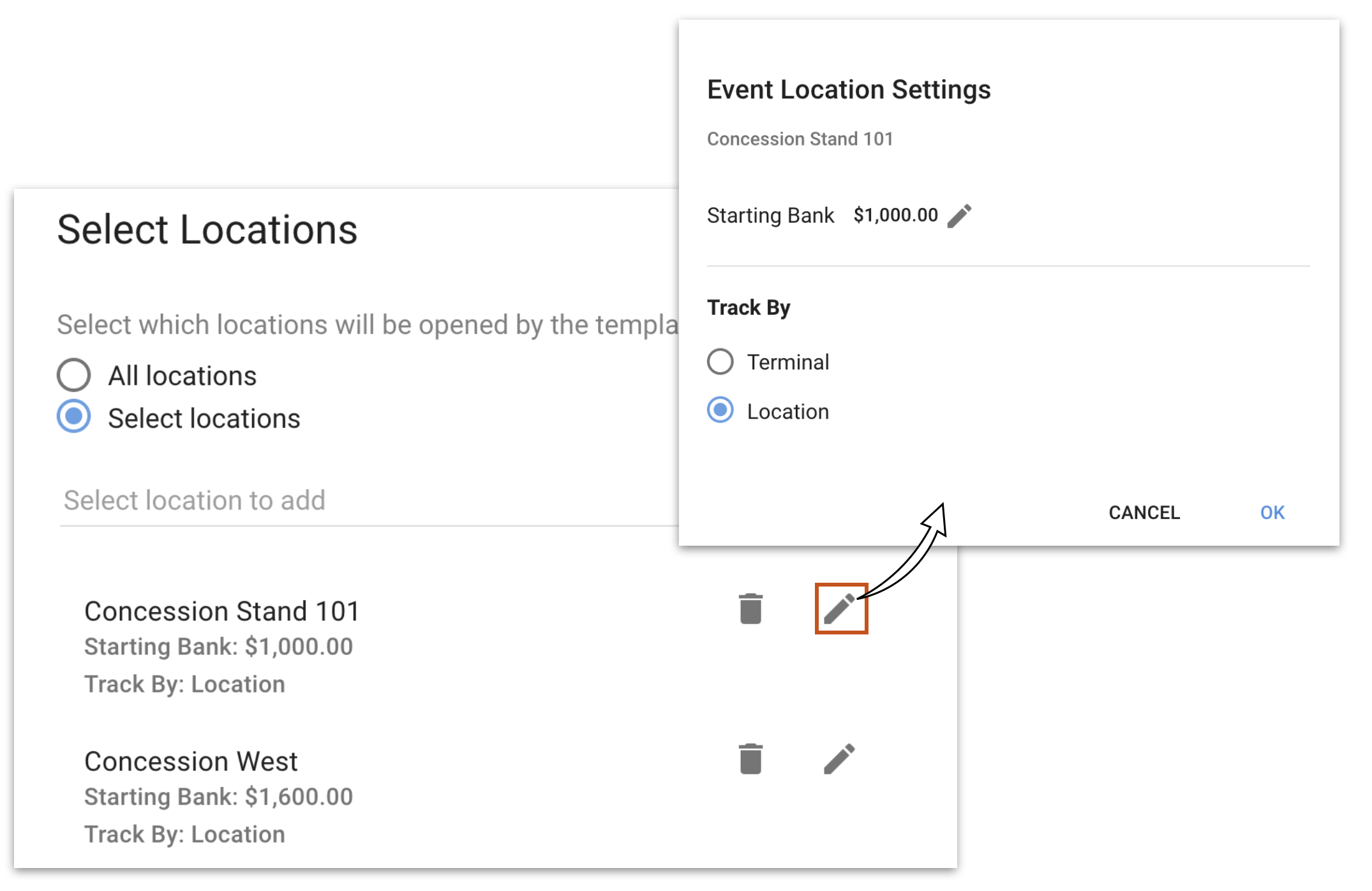 Event templates allows for locations to be set with calculated bank amounts. Select all locations or select locations and click the Edit Icon to adjust the starting bank.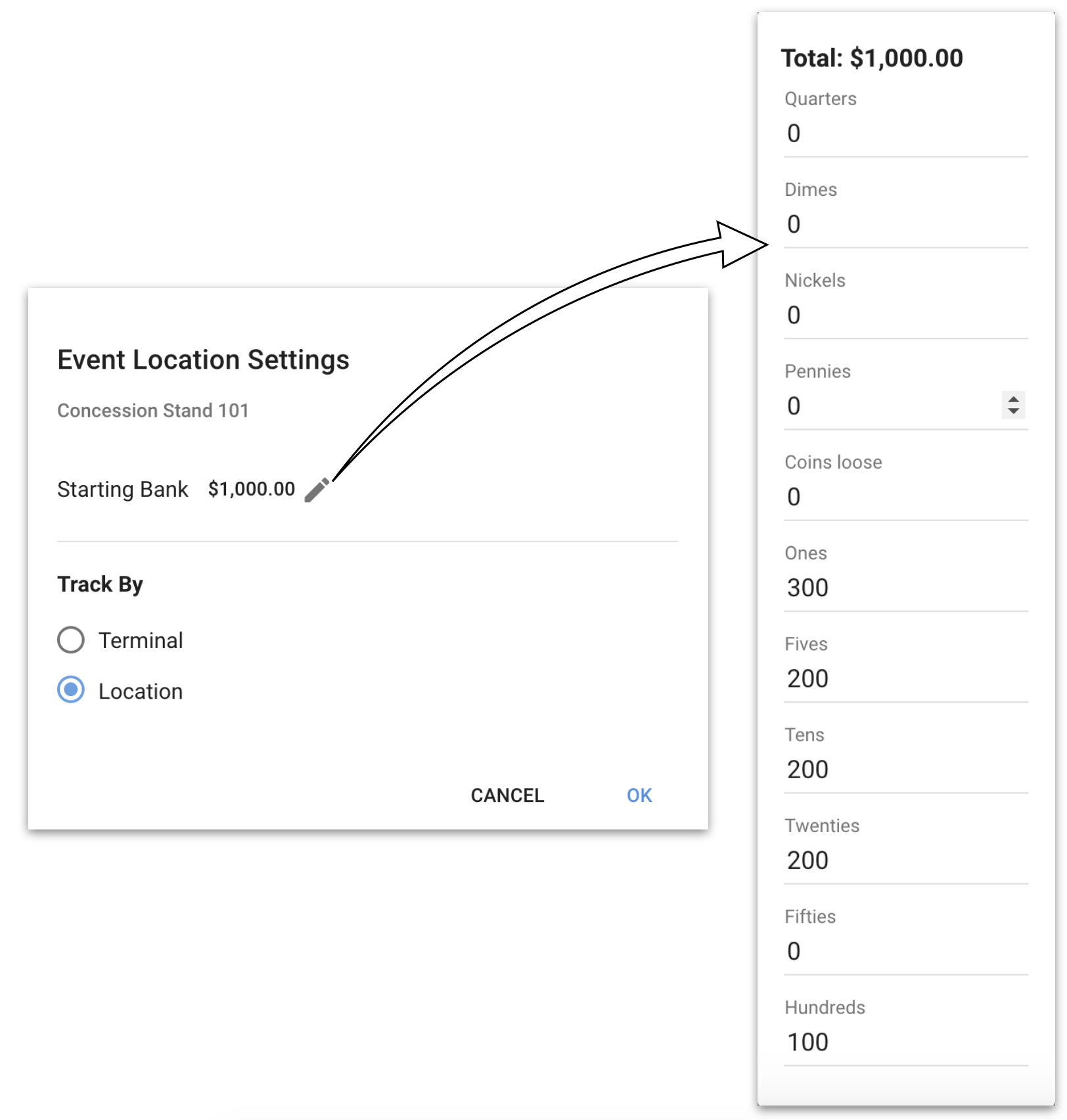 The starting bank can be set at the individual location. Click on the Edit Icon to set how many bills and coins will be available for the set location. When creating the event these totals will be imported and edited inside of the event.