Cash Room is a tool that allows you to keep track of the cash at every stage of an Event at your venue.
Listed below is the correct workflow of setting up your Cash Room. Please make sure that these steps are completed before actively using Cash Room for your Events.
NOTE: Cash Room functionality is only available during Events. These must be created prior to using Cash Room. For more information please navigate over to the How to Create an Event article.
Table of Contents
Confirm you Events & Starting Banks
Configure your Events & Starting Banks
When you create your Event, there are some fields you want to pay extra attention to when considering using Cash Room features:
Set the appropriate start/end times for your event (keep your cash sales/drops in mind)
Select specific Locations see additional cash settings
Configure the correct starting banks for your Locations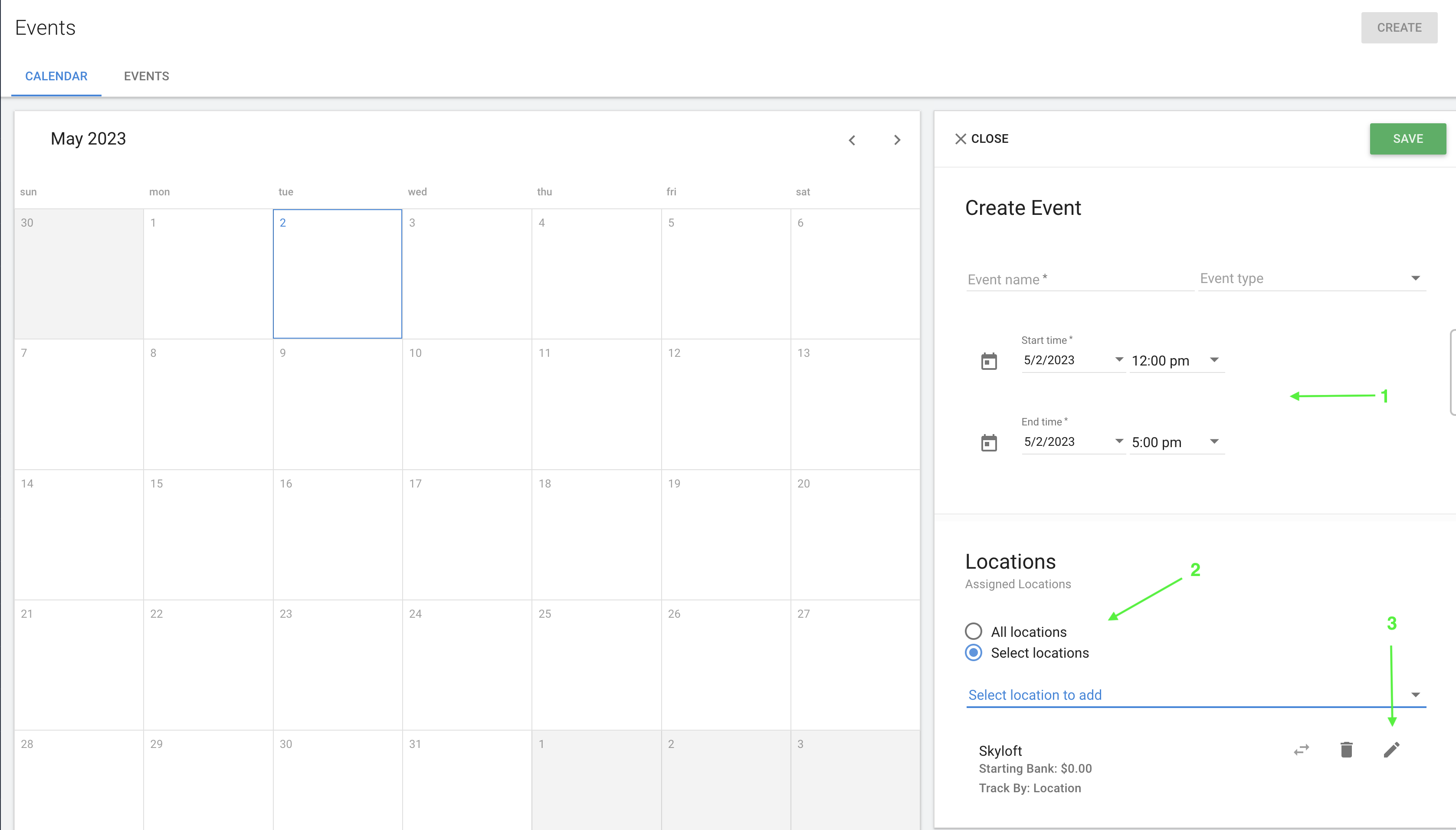 NOTE: If you have several reoccurring events that share the same info such as start/end times, starting banks, locations, etc.. we recommend creating an Event Template.
Here you will have the option to input the amount of the starting bank, which will be reflected in the Cash Room when the event starts. There is no requirement for using any specific denomination but just keep in mind that the total input must be a multiple of the denomination used. Also, notice that you have the option to track by Terminal or by Location. More info on that in the next section.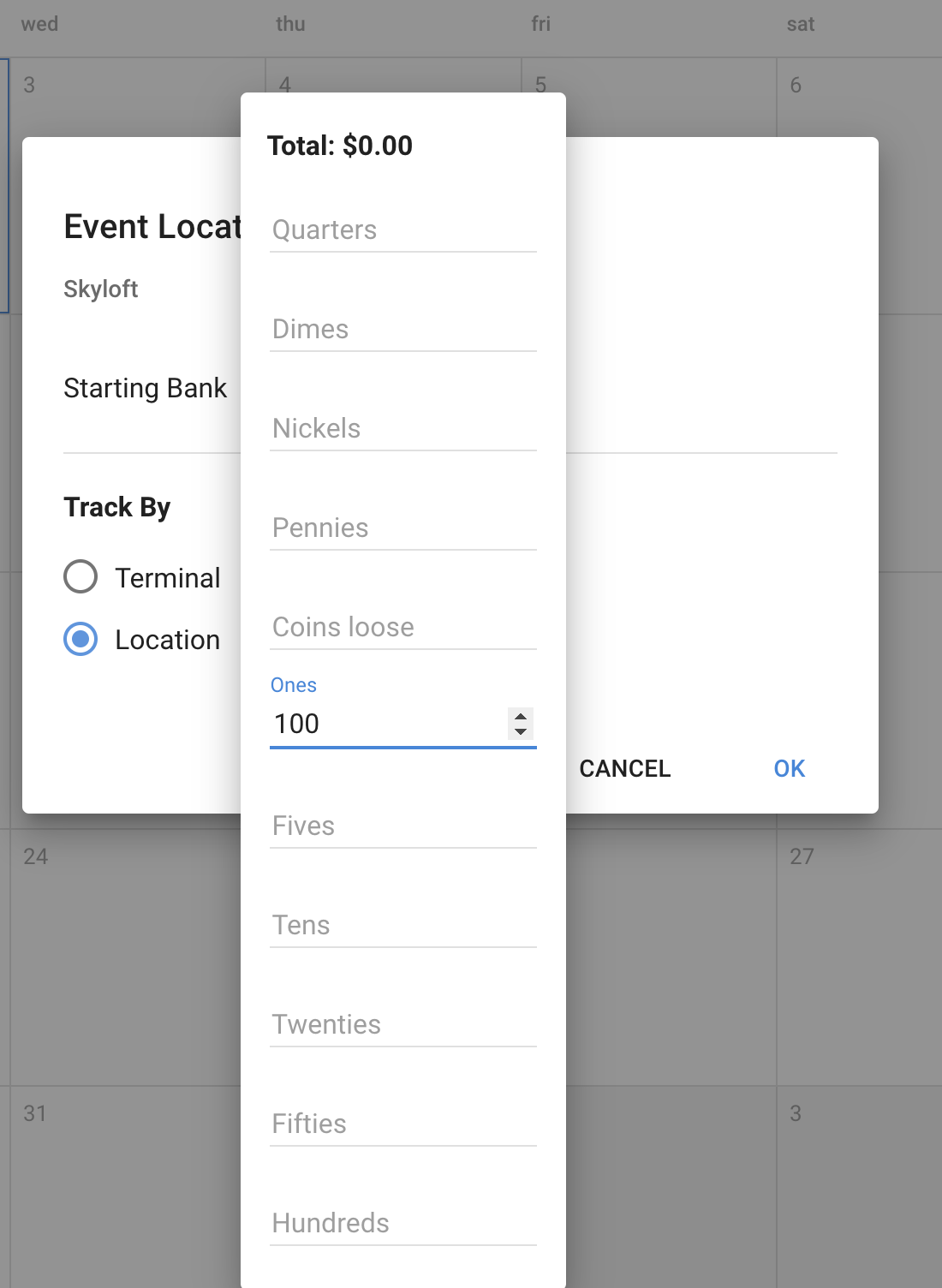 Name your Terminals
When using Cash Room, you have the option of tracking sales by Location (which will lump sales from all terminals together) or by Terminal (which will show sales per terminal). If you choose to track by Terminal it is highly recommended to name each terminal for effective tracking. This can be done on the device home screen by tapping the pencil icon next to Terminal Name.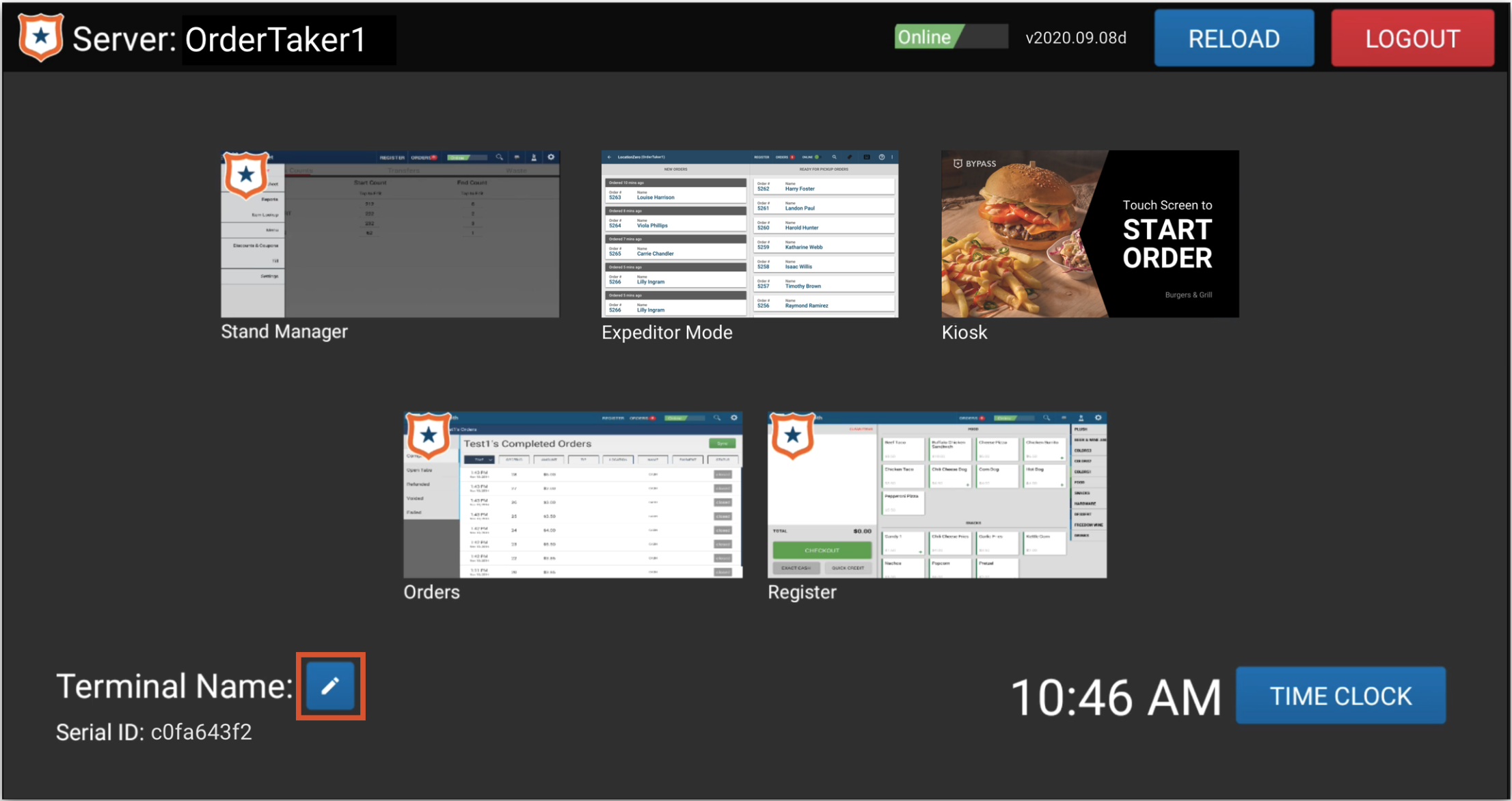 Here you will have the option to give the Terminal a unique name that will then show up in your Cash Room view. You also have the ability to give this Terminal a Default Location, which is recommended if your device is primarily used for that location. This setting can also be toggled off at any time.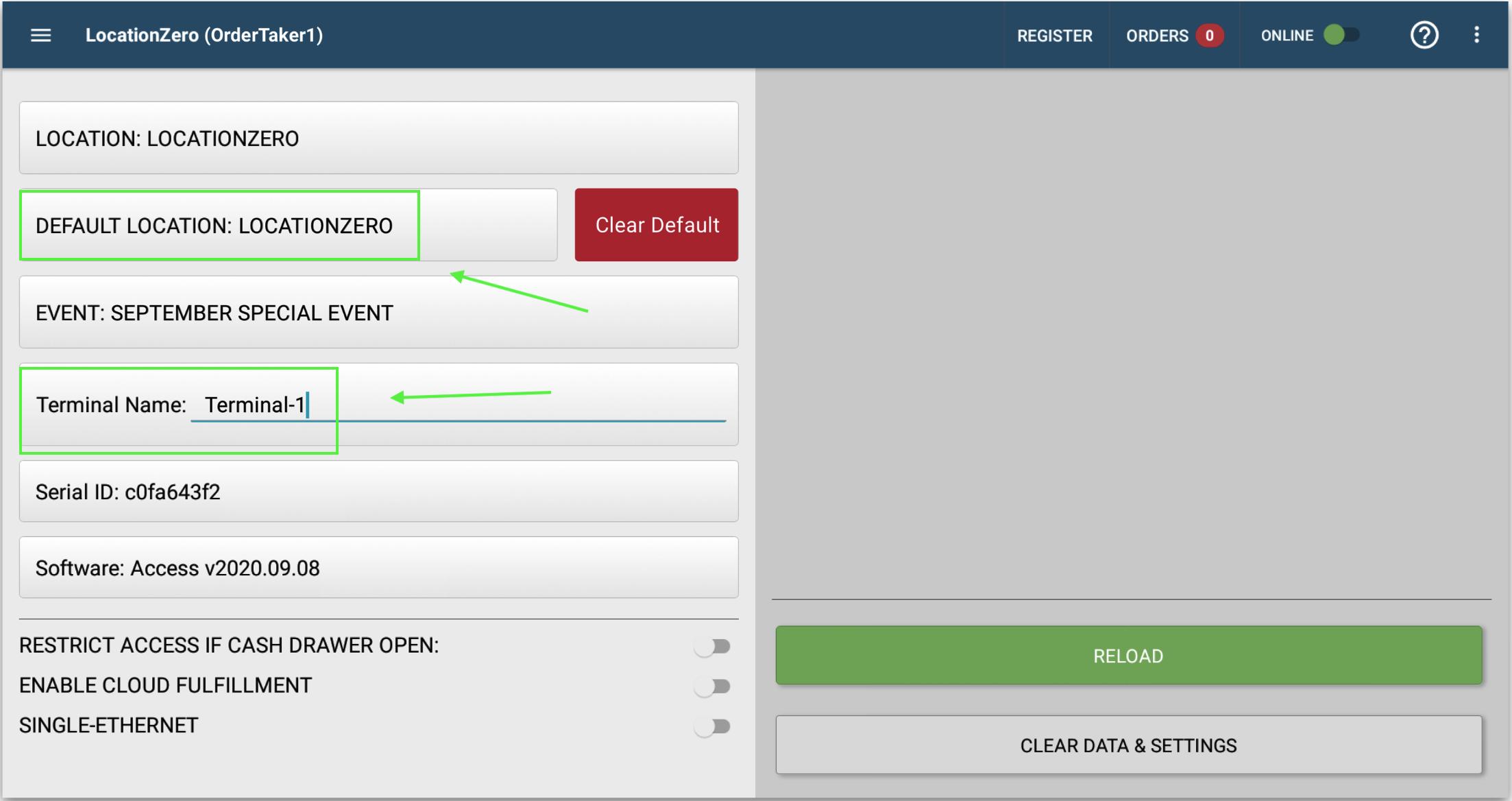 Confirm your changes
Now that you have successfully configured your Event and Cash Room settings, you can navigate over to the Cash Room view in Manager and confirm that everything is to your liking prior to your event.
The Cash Room view will be under the Events menu tab
Be sure to choose the Event that you created
You will then be able to see the Location(s) that are active in that Event. If you tracked by Terminal, you will also see the devices that are actively taking sales at each Location. (Again, very important to name your Terminals).
Once your Event begins, you can use the blue Print, Cash Drops, & Update Tills buttons for Cash Room activities


Using Cash Room
With your devices and events prepared, you will now be able to begin using Cash Room. To learn more about Cash Room during an Event, check out the article Using Cash Room.