Units of Measure Overview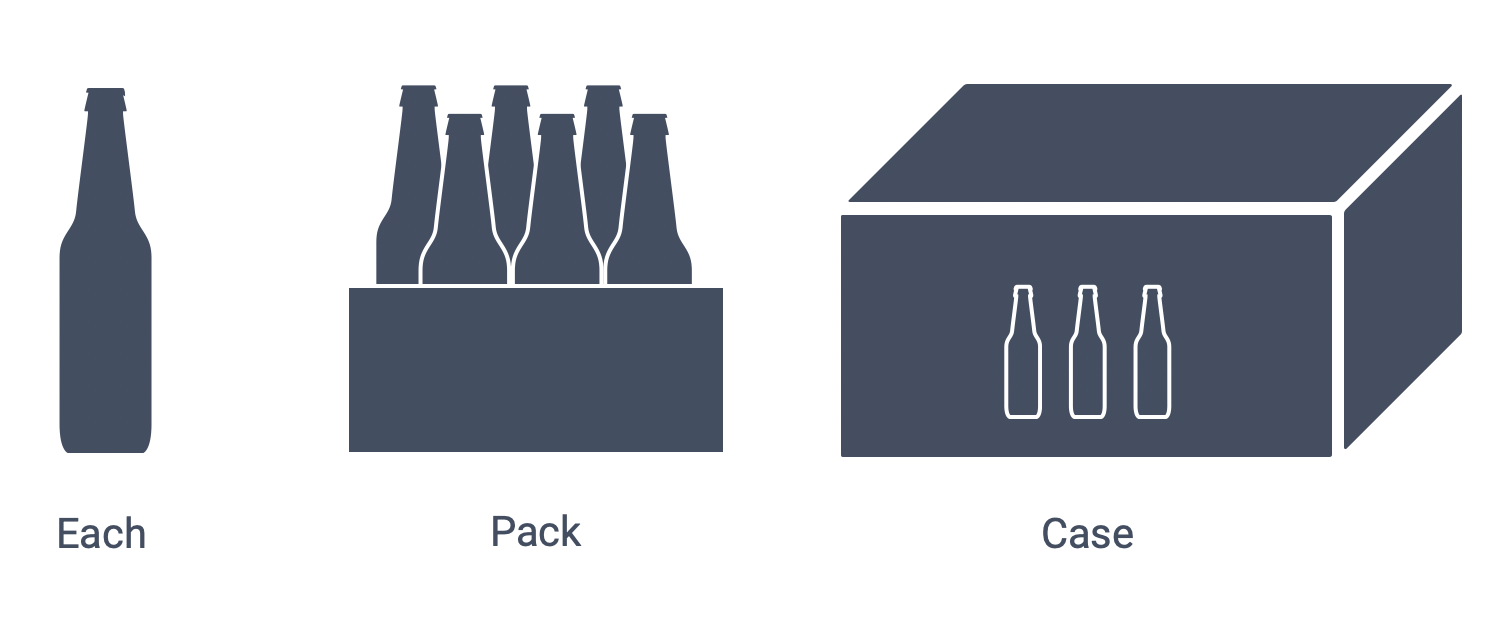 Units of Measure are the breakdown of units of stock items. In Bypass UOM (Units of Measure) can be set as the default for several different inventory actions. In the above example, beer is sold by the bottle, so a bottle can be set as the base selling unit. However, beer is purchased by the case. A case of beer can be the unit of measurement when filling out a purchase order.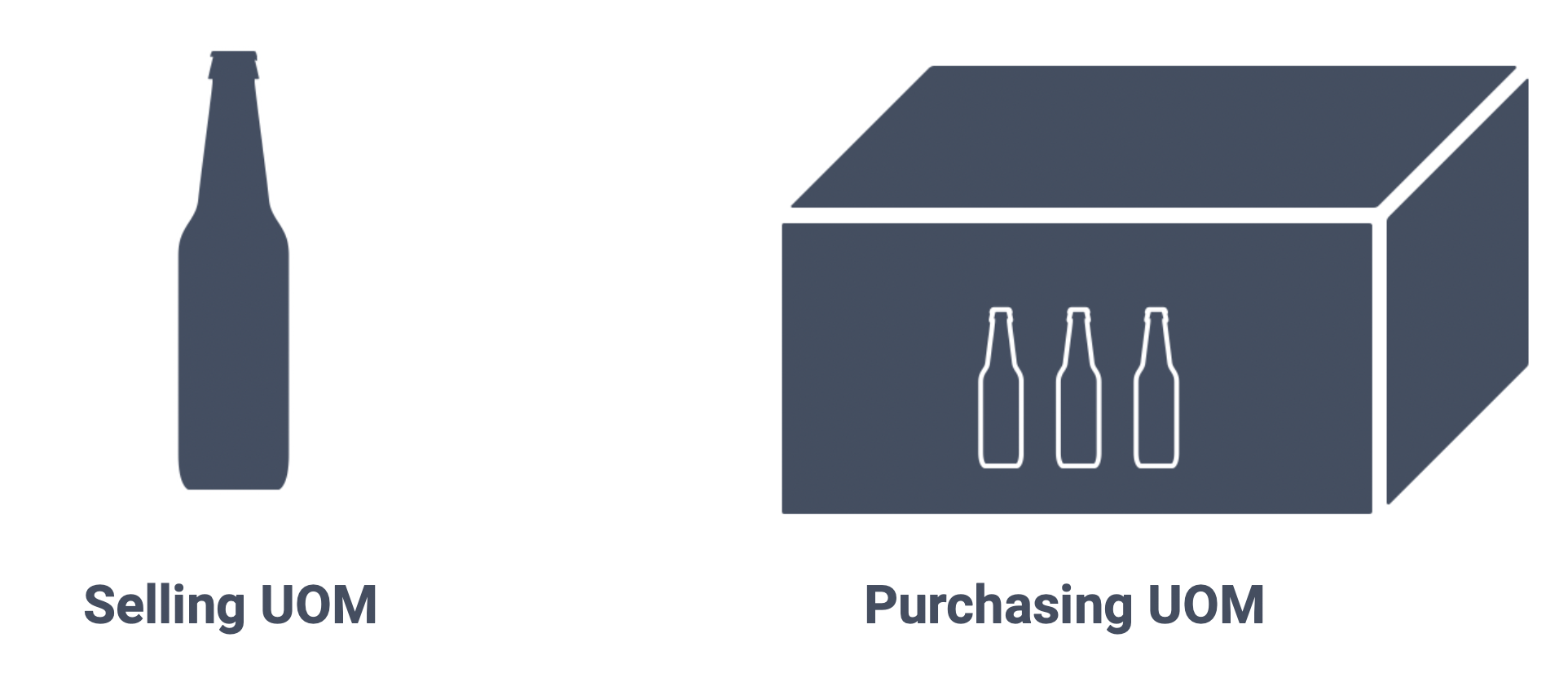 If selling by the bottle then the bottle should be the Base Unit. A case would have a certain amount of bottles in it. Buying a case from a seller is easier than buying individual bottles.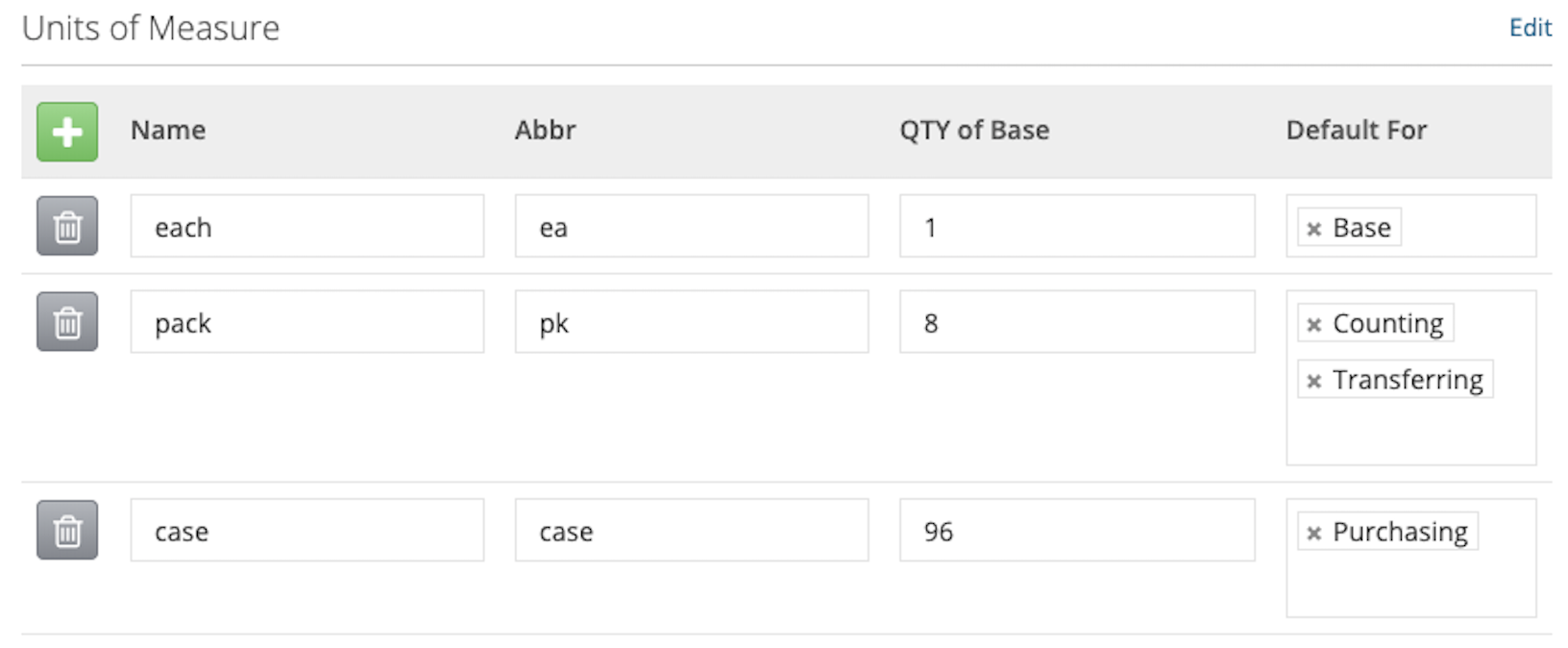 When creating Stock Items can be broken down into the following Units of Measurements:
Base - The smallest amount an item can be measured in (as an example, liquids can be measured in ounces or hot dog buns are measured a single bun).
Counting - Controls how the stock item is counted for Standsheets and Audits.
Transferring - Displays this unit of measurement when transferring inventory.
Purchasing - Shows this unit of measurement when purchasing this item.
Display - Controls how the stock item appears in Bypass Manager on the Inventory Status pages. *Note: It does not control the Audits page.
UOM with Liquids
Some bars might want to track alcohol by the ounce.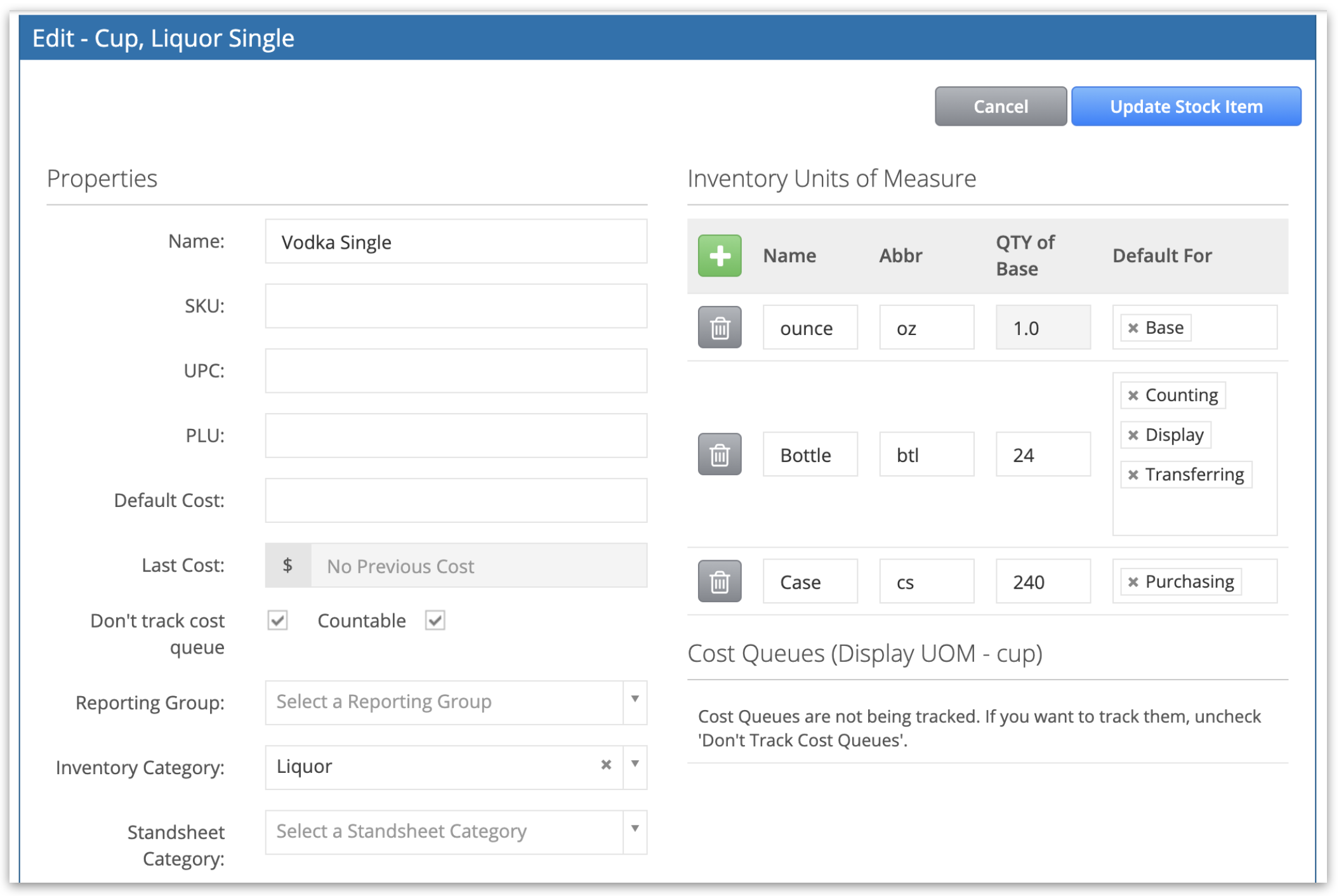 In the above example, the base is set to one ounce. If a bottle of Vodka is 24 ounces then the QTY of the Base would be the total amount of ounces in the bottle. A case of ten bottles would be 24 x 10 so a total of 240 ounces.