Bypass tracks inventory by associating a Recipe with a Menu Item. In this guide, you will discover how to make the connections between stock items and recipes to menu items. See here to learn more about creating Stock Items or Recipes.
Quick Overview
In order to track Inventory, you will need to create Stock Items and Recipes for your items.

Recipes are collections of one or more Stock Items. An Item can only be attached to a recipe (a recipe can have a single stock item)
Quick Example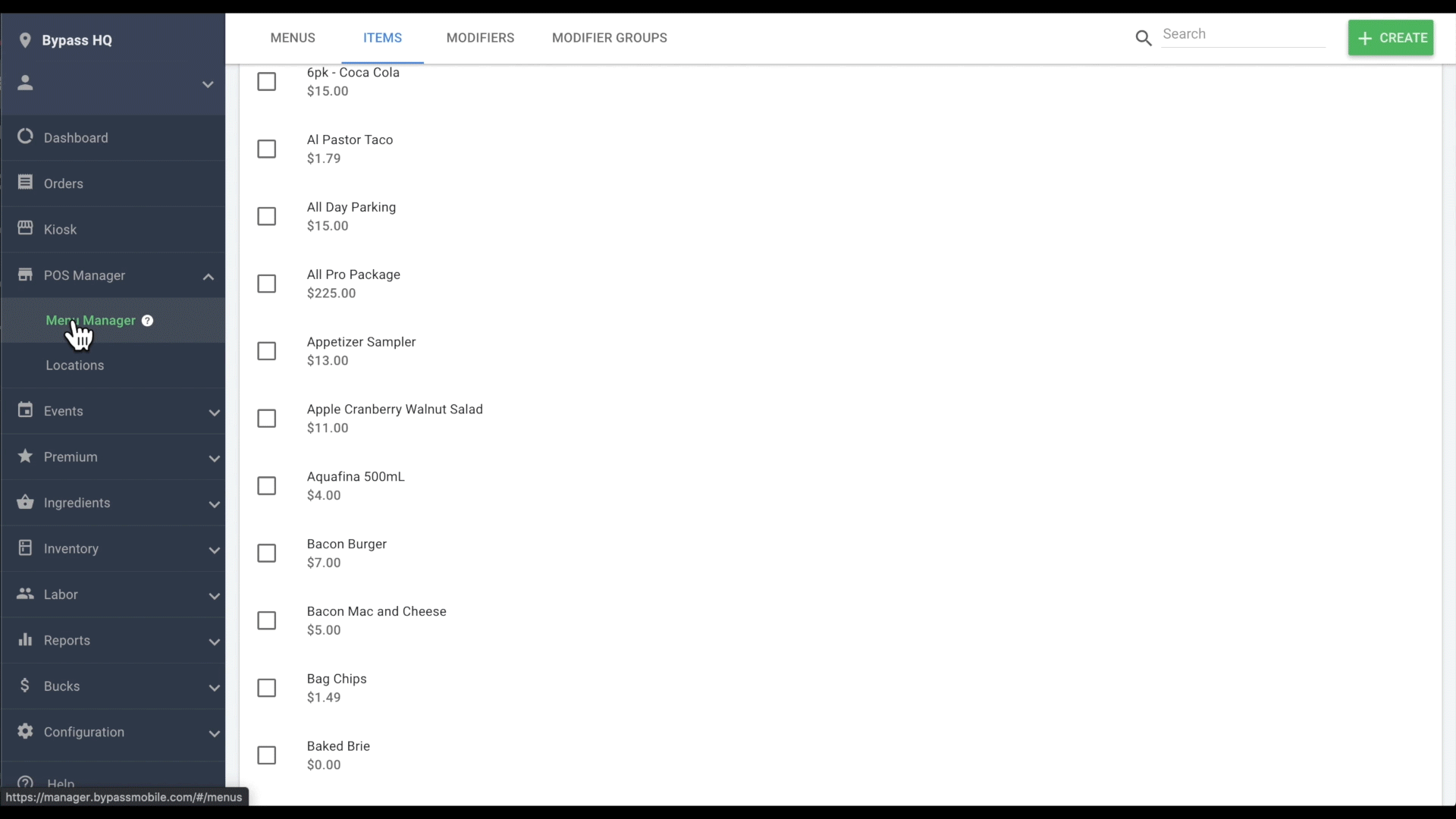 How to add an existing Recipe to an Item
Step by Step
1. Create Stock Items for each piece of inventory you want to be tracked.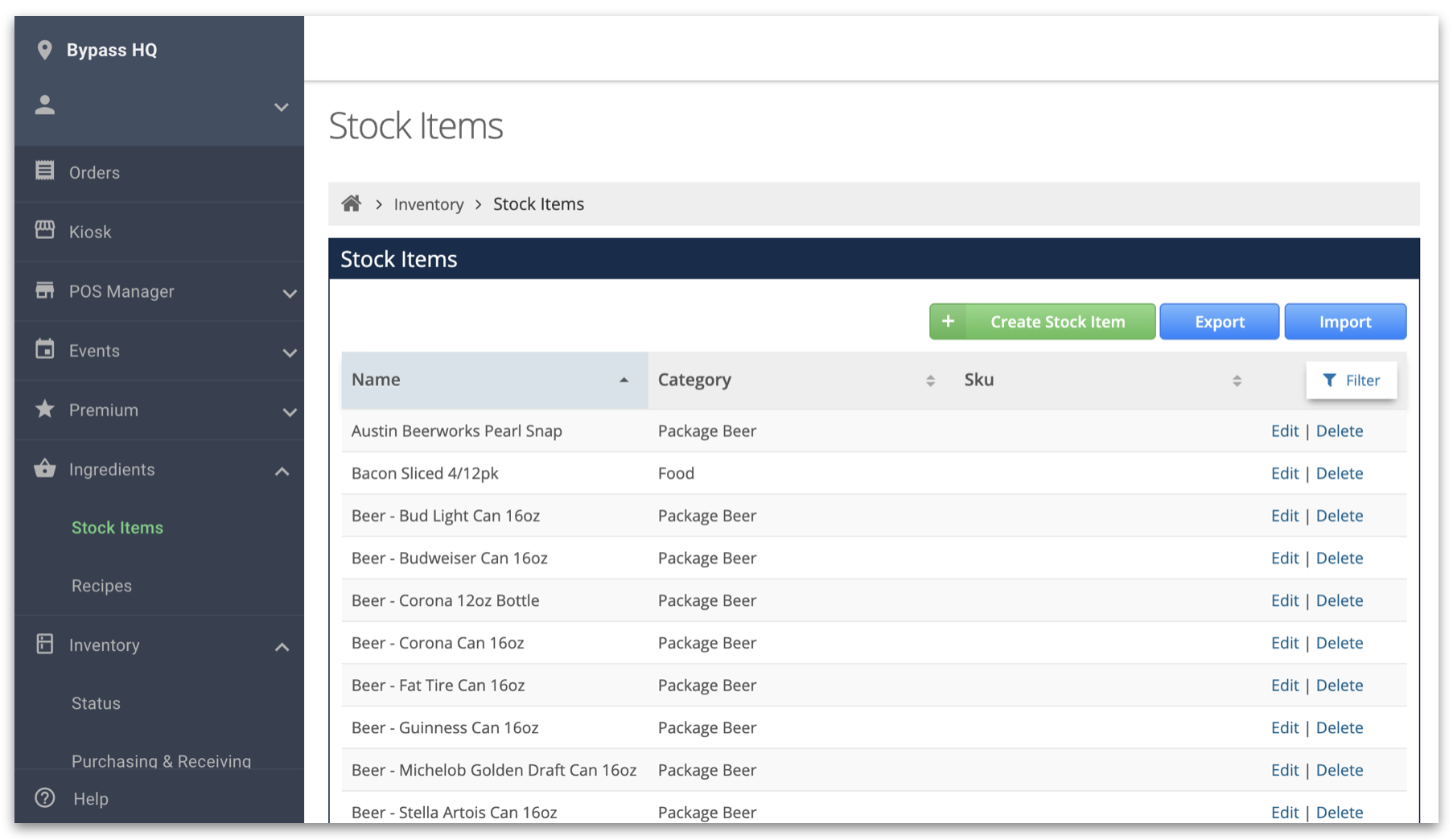 If you want an inventory item tracked, you will need to create a stock item. In the above example, we have the stock items; Buns, patties, and cheese. Click here to see step by step for how to create Stock Items.
2. Create Recipes (Groups of one or more stock items) using the Stock Items created in step one.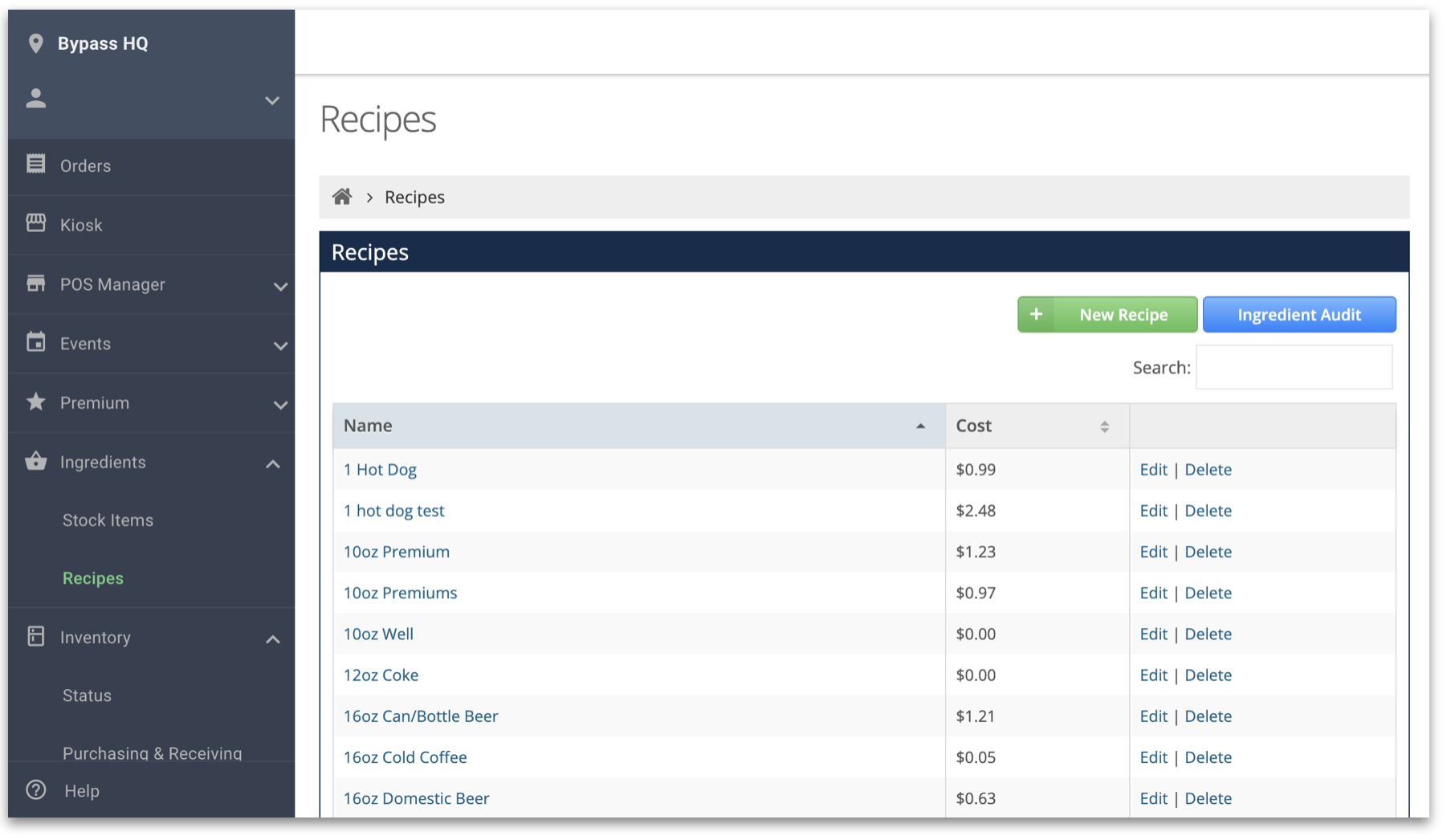 Recipes are made with one or more Stock Items. Click here for step by step instructions on how to create a Recipe.
3. Attach the Recipe to the Item.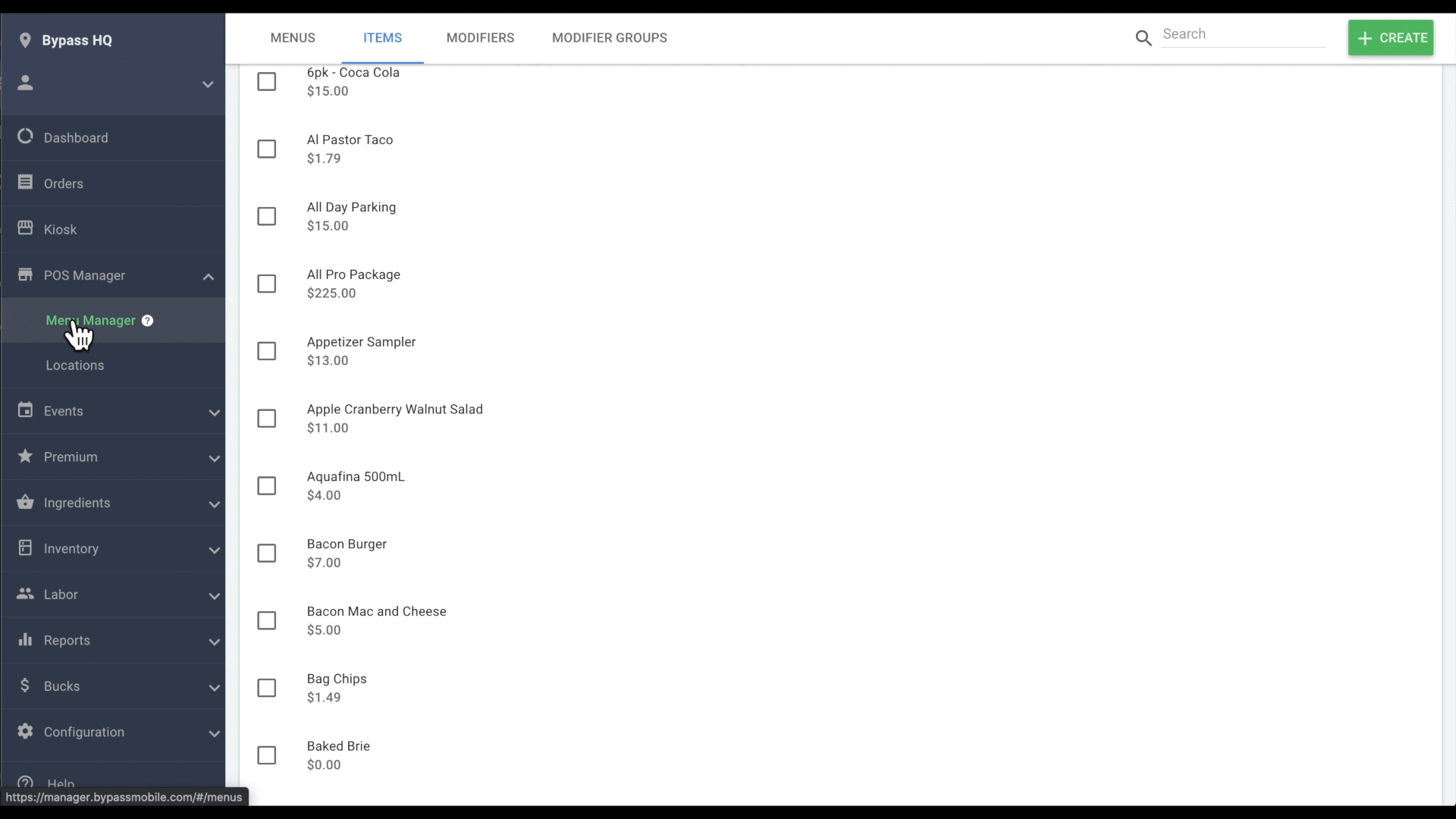 Click on the item that you want to add a recipe to. Under the Inventory and Tracking section, you can search for any Recipes that exist by typing in the Recipe text box.