Recipes are a representation of items using stock items. Instead of thinking of a hotdog as an item, a recipe see a hotdog as a bun and a hotdog frank. If you have already made all of your stock items then follow this guide to create recipes to attach to your items.
You can create recipes with stock items or other recipes. We will start by navigating to Ingredients > Recipes.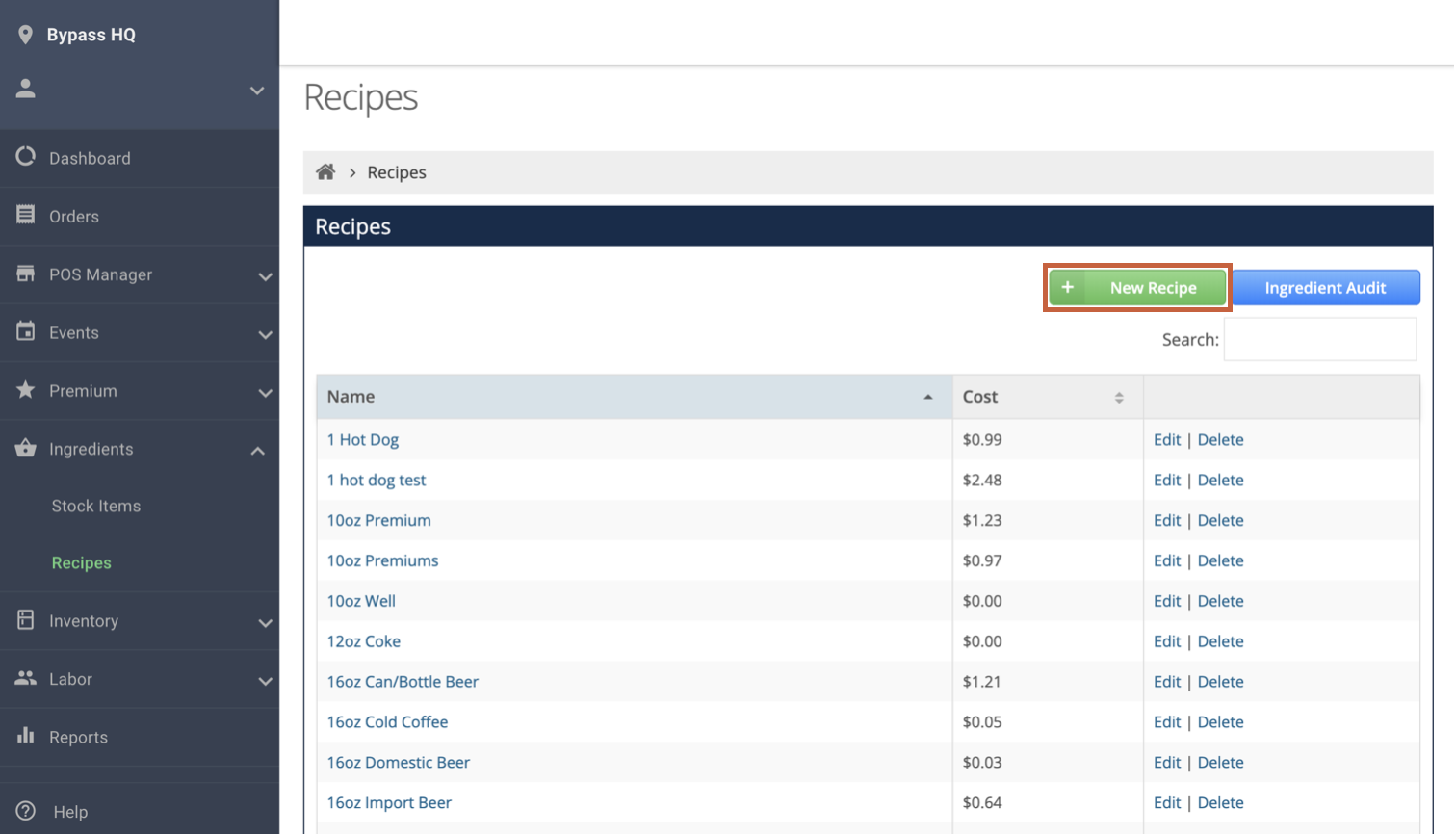 Creating a Recipe 
To create a new recipe click on the green New Recipe button.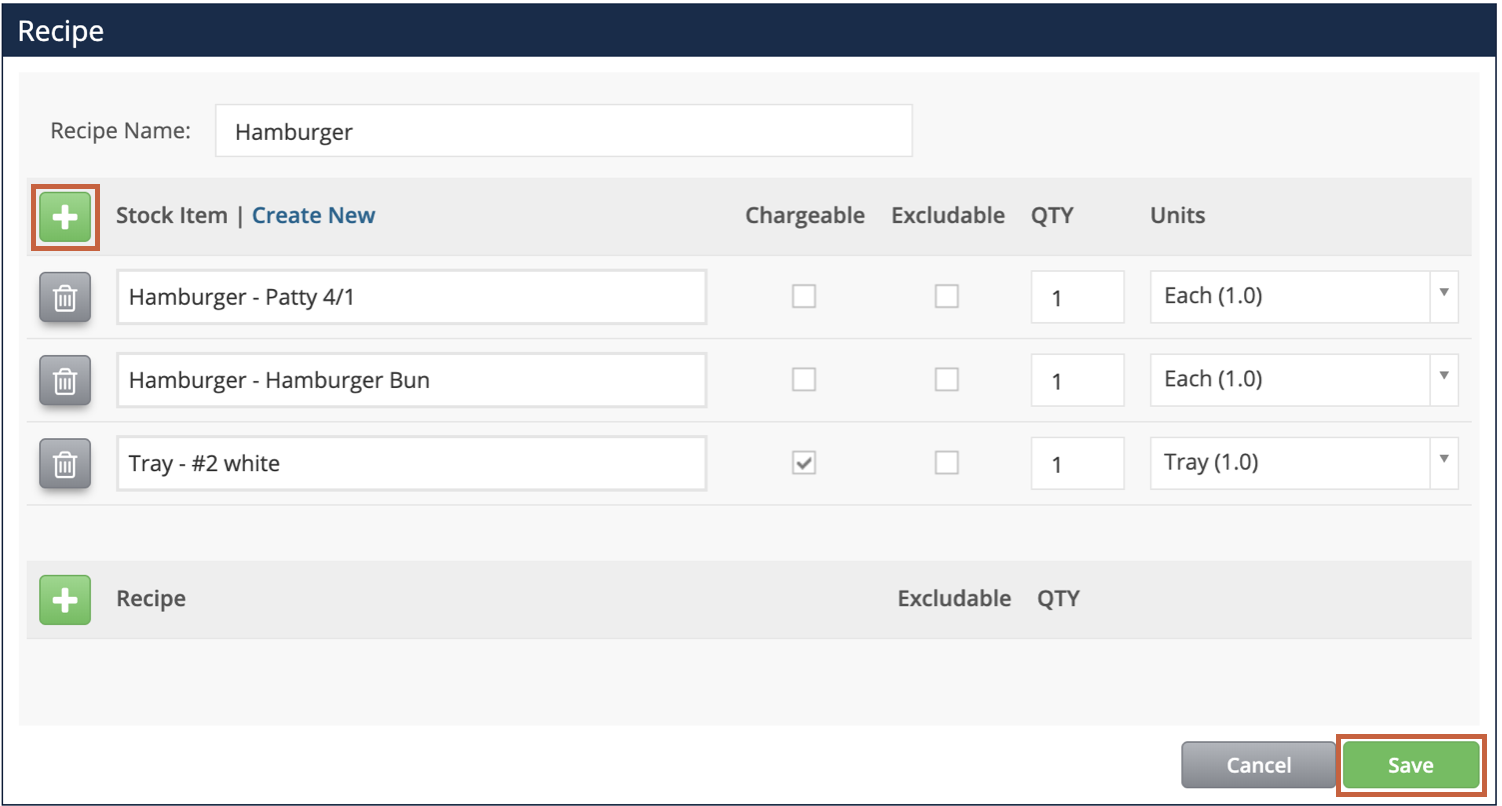 To create a recipe you will need a Name for the recipe, in this example we will use a Hamburger. To add stock items to a recipe click on the green Plus on the right side of the window and type the name of the stock item in the search box. Once done click the Save button. (You can also create a new stock item by clicking Create New)

After adding the stock items name you can choose some other details about this item.

Chargeable - Will show the price of this stock item on the standsheet.
Excludable - Treats this stock item as a modification. Will prompt on the register to remove this item.
QTY - How many of this stock item is used for this recipe.
Units - The Unit of Measurement that is calculated in inventory. Typically the base unit.
 Repeat this process for as many stock items as this recipe needs.
Adding a Recipe to a Recipe
You can also add a recipe to a recipe. Let's make a Cheeseburger using the recipe we just made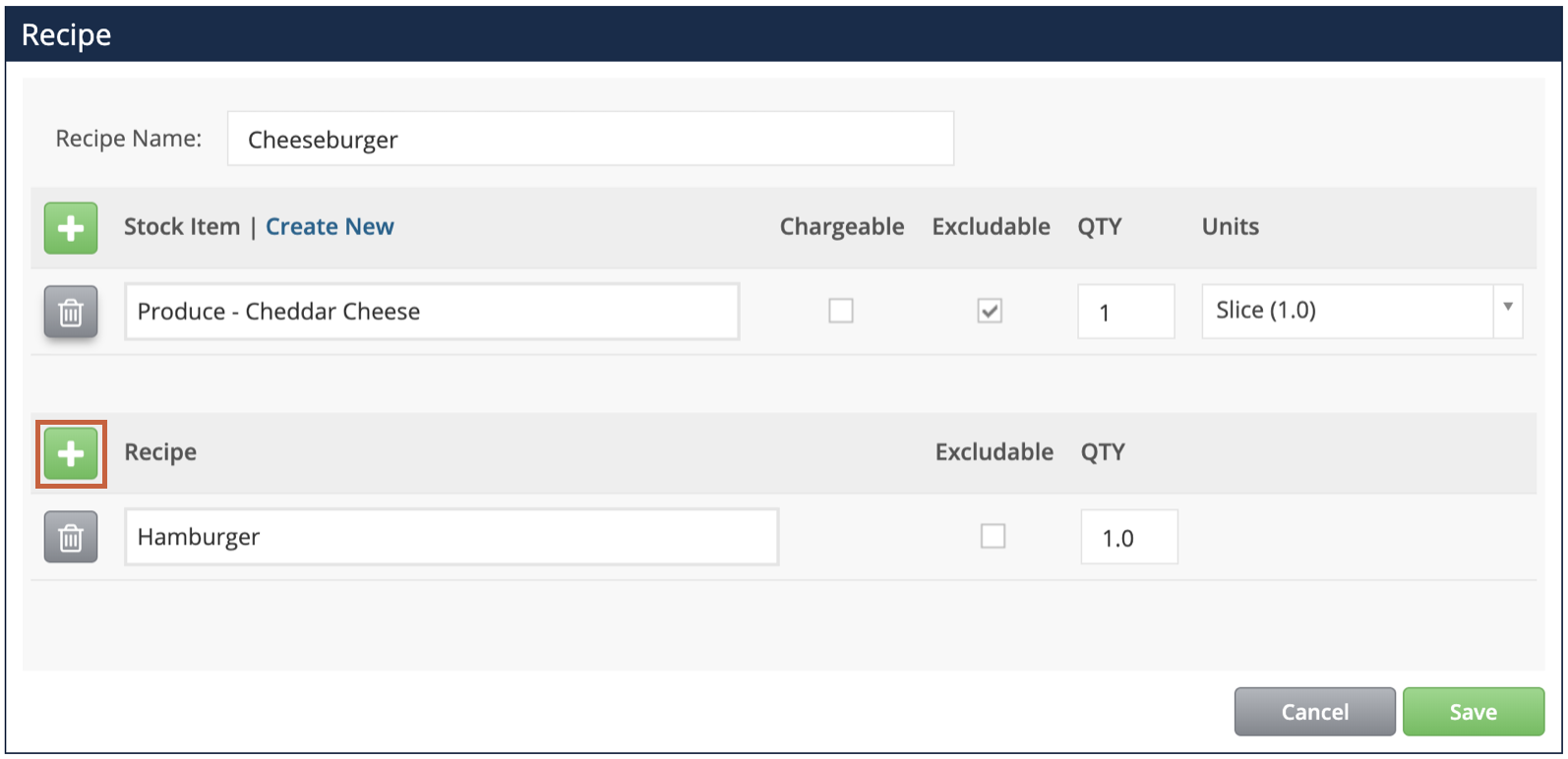 Here we click on the green Plus towards the bottom of the window. Adding the hamburger recipe also adds all the stock items that were included with that recipe. Use this feature to minimize the amount of work that you have to do.