Inventory counts can be reset to zero through the general settings tab. It is recommended you restrict who has access to the General Settings tab by configuring Roles.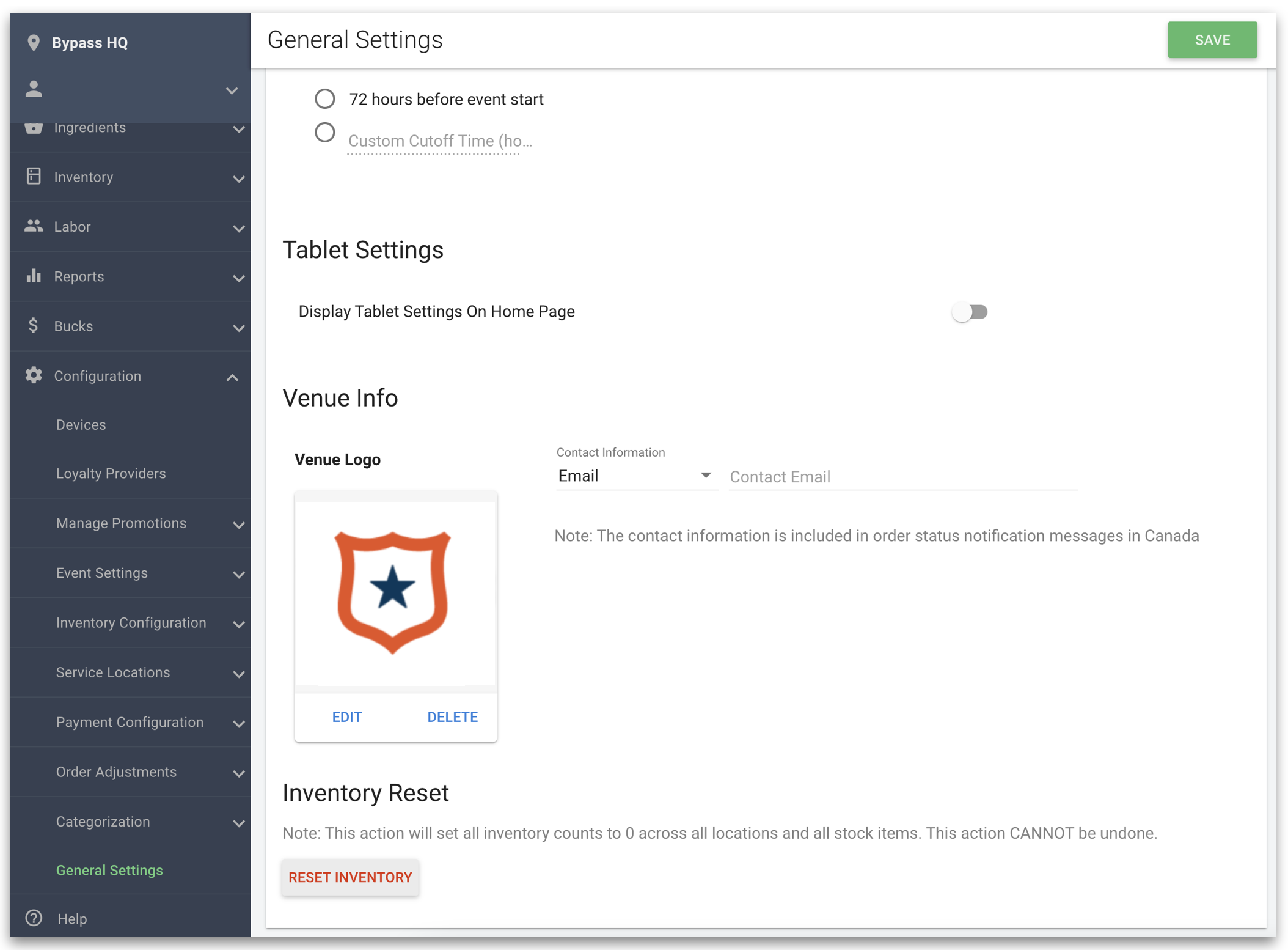 To Reset Inventory navigate to Configuration > General settings and scroll to the bottom of the page.
A message will prompt a user to confirm you want to set all inventory counts to zero. Type "RESET INVENTORY" to confirm.

The most recent inventory reset will be listed below the reset button.