Bypass allows for items to be scanned at the register and added to the cart. Note that if this feature is enabled then register users will NOT be able to scan loyalty information, however, it can still be typed manually. This article will explain how to enable a location to scan items and how to add SKUs to items.
Table of Contents
Enable Barcode Scanning for a Location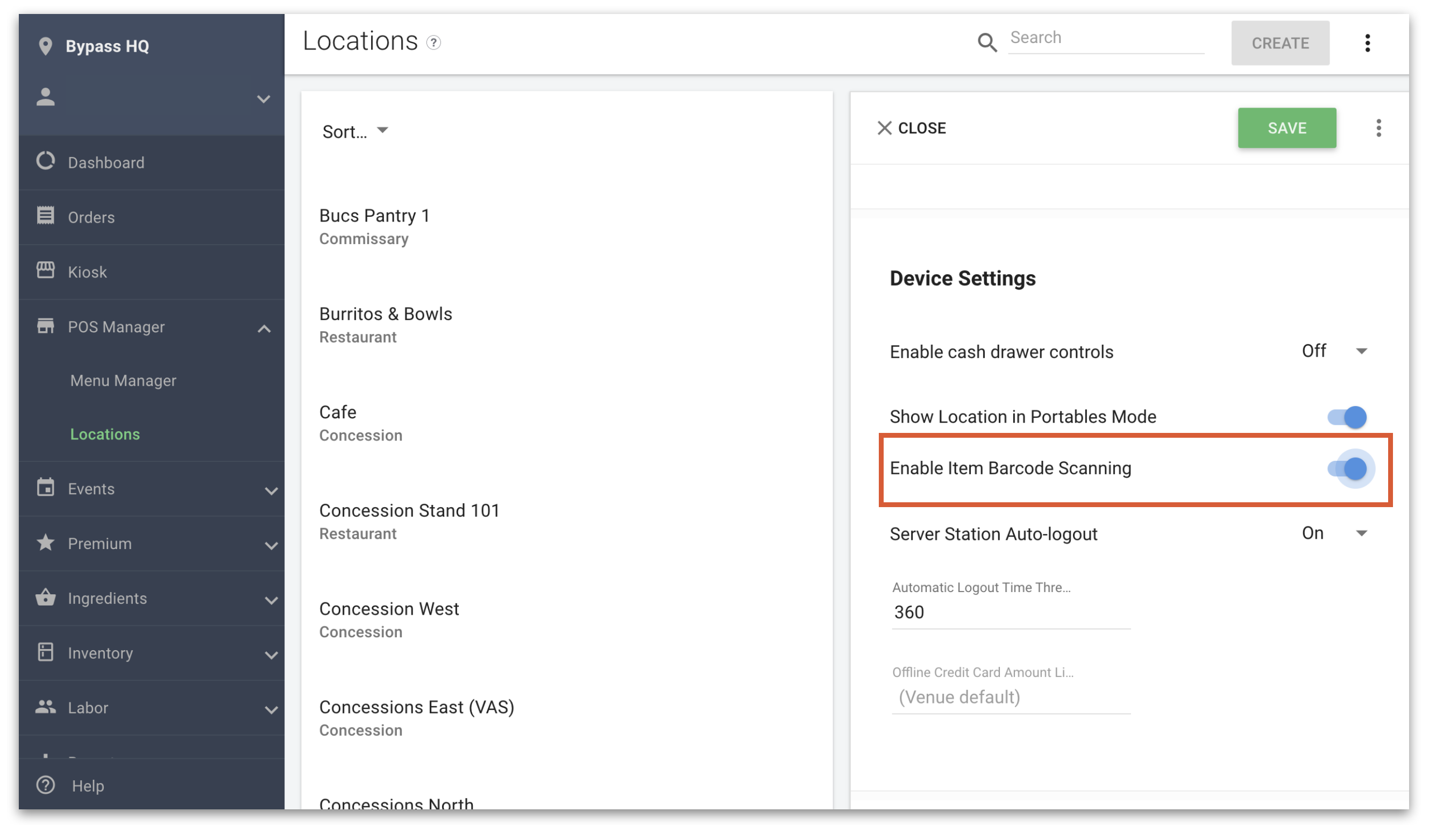 Each location that offers item scanning must have Enable Item Barcode Scanning enabled. When editing a location scroll down to Device Settings and turn on Enable Item Barcode Scanning.
NOTE: Menu Item scanning is only available when Inventory Module has been purchased.
Add SKUs to Items
When editing an item you can add a SKU by scrolling down to the Inventory and Tracking section (note that your business does not need to track inventory to use item barcode scanning). For information on adding a Scanner, click here.
Testing SKUs Prior to Go Live
It is best practice to test your SKUs prior to launch. To do so, log into a register at the location(s) that will be using Barcode Scanning. While at the register screen, scan any SKU enabled items to be sold to ensure that all SKU numbers have been properly added and recognized by the Clover Sport system. If any of your items do not get automatically added to the cart after being scanned, log into Manager and check that the SKU entered into the Menu Item matches the SKU on the item itself. Often we find that leading zeroes are not correctly entered into the SKU field, we recommend checking this first for any items that are not scanning properly.