With the new Menu Manager tool, you can manage and organize your Menus, Items, Modifiers, and Modifier Groups all on one page. This guide will let you discover the basics of the Menu Manager page as well as supply you with resources to learn more. For information on the Locations Page, click here.
Table Of Contents
Quick Overview
How to Navigate Menu Manager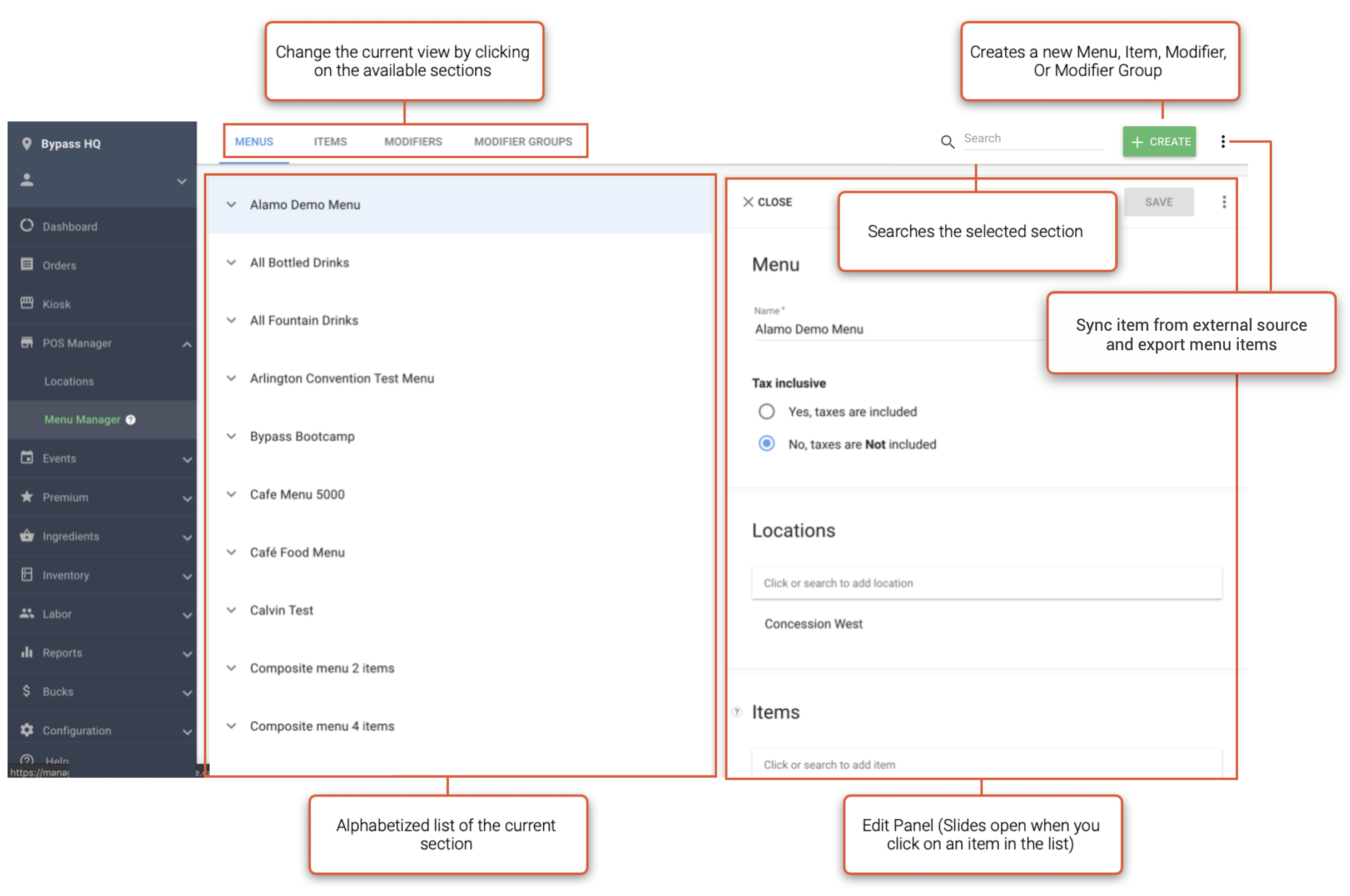 The Menu Manager page allows you to easily switch between your Menus, Items, Modifiers, and Modifier Groups. Click on the tabs in the top left to switch between these sections. The Menus section will show all Menus you have, and the Items section will show all Items you have.

Note: you can sync and export menu items by clicking the three dots in the upper-right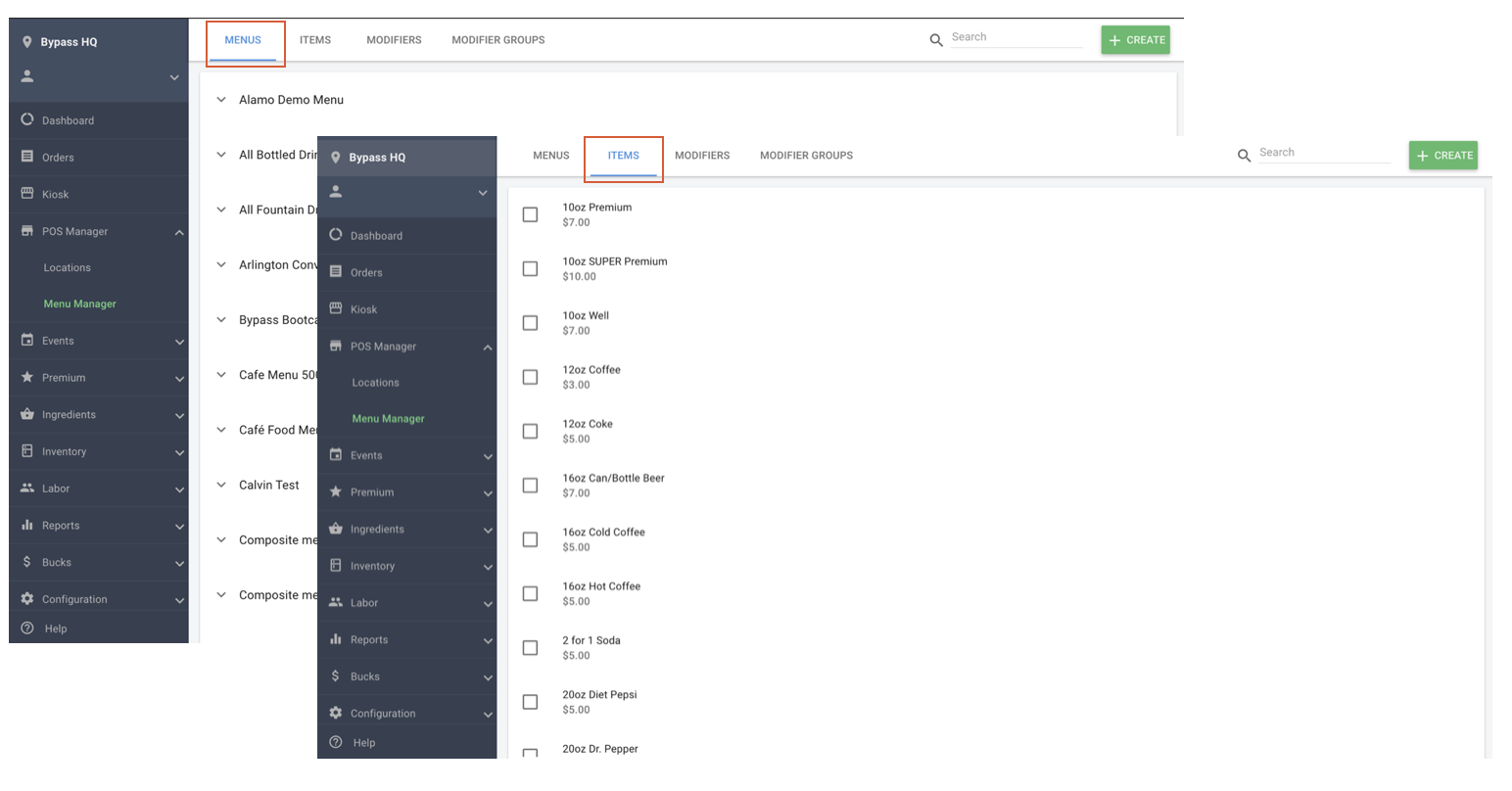 You can change the current view by clicking on one of the tabs in the top navigation bar. Changing the current view also affects the search (while in Menu view, you can search the title of menus but not items).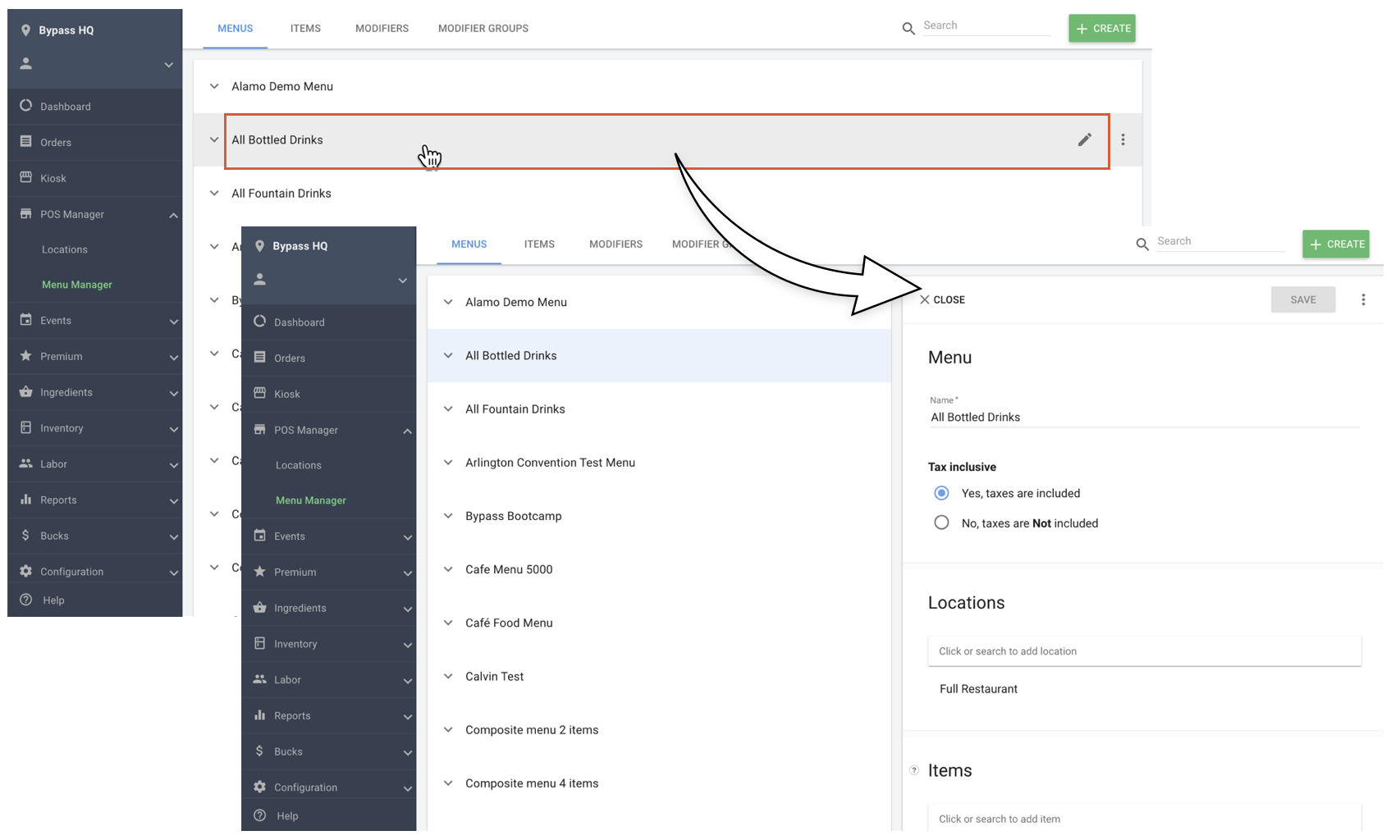 Clicking on the element will open the edit panel.
Menus
Clicking on the Menus tab will show the Menus section.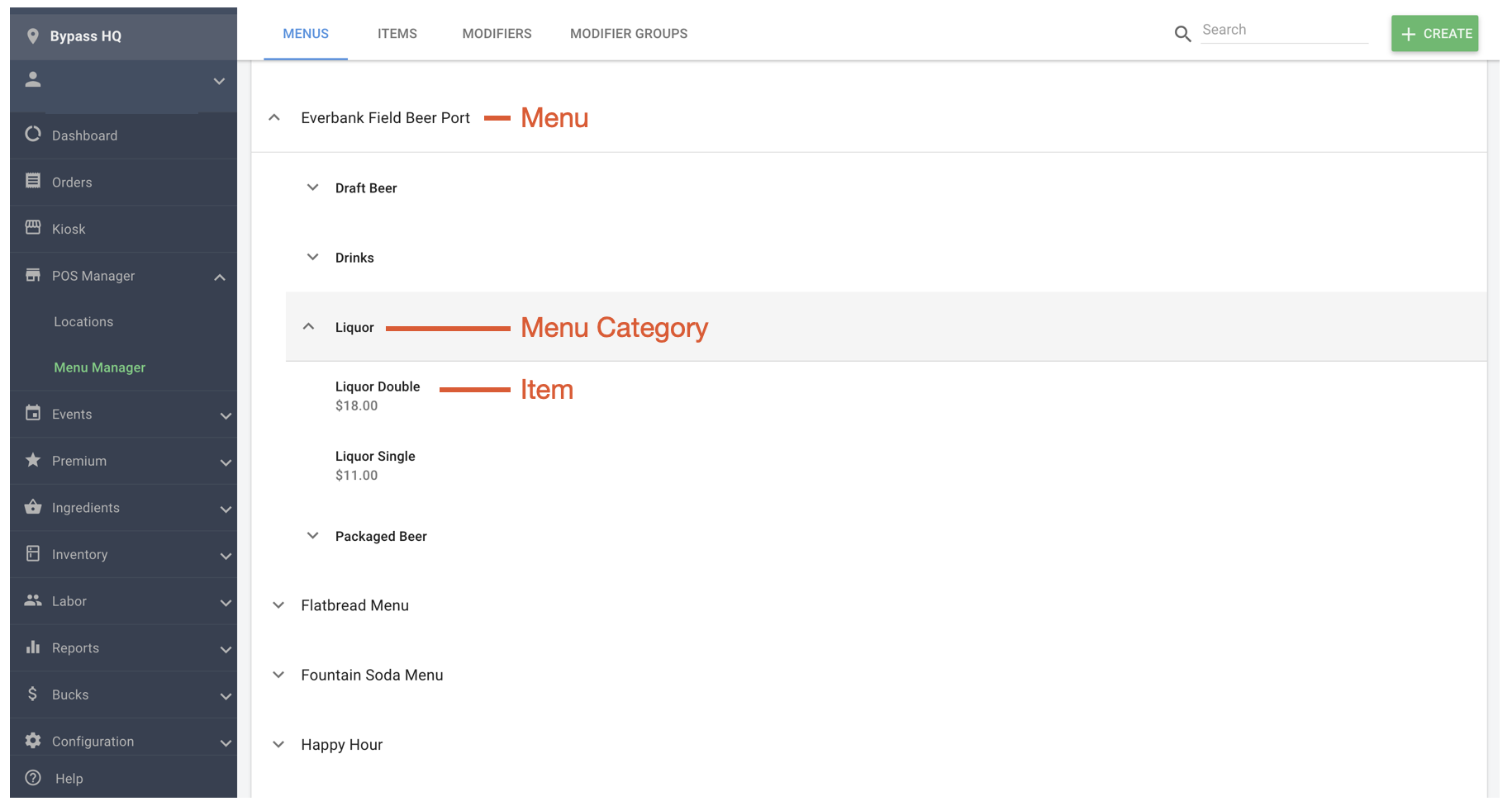 The Menu view shows all your menus in alphabetical order. This view is a great way to see all Menu Categories and Items associated with the menu. In the example above, the Menu Category is Liquor, and the item is the Liquor Double.
You can learn more about Menus here.
Items
Clicking on the Items tab will show the Items list.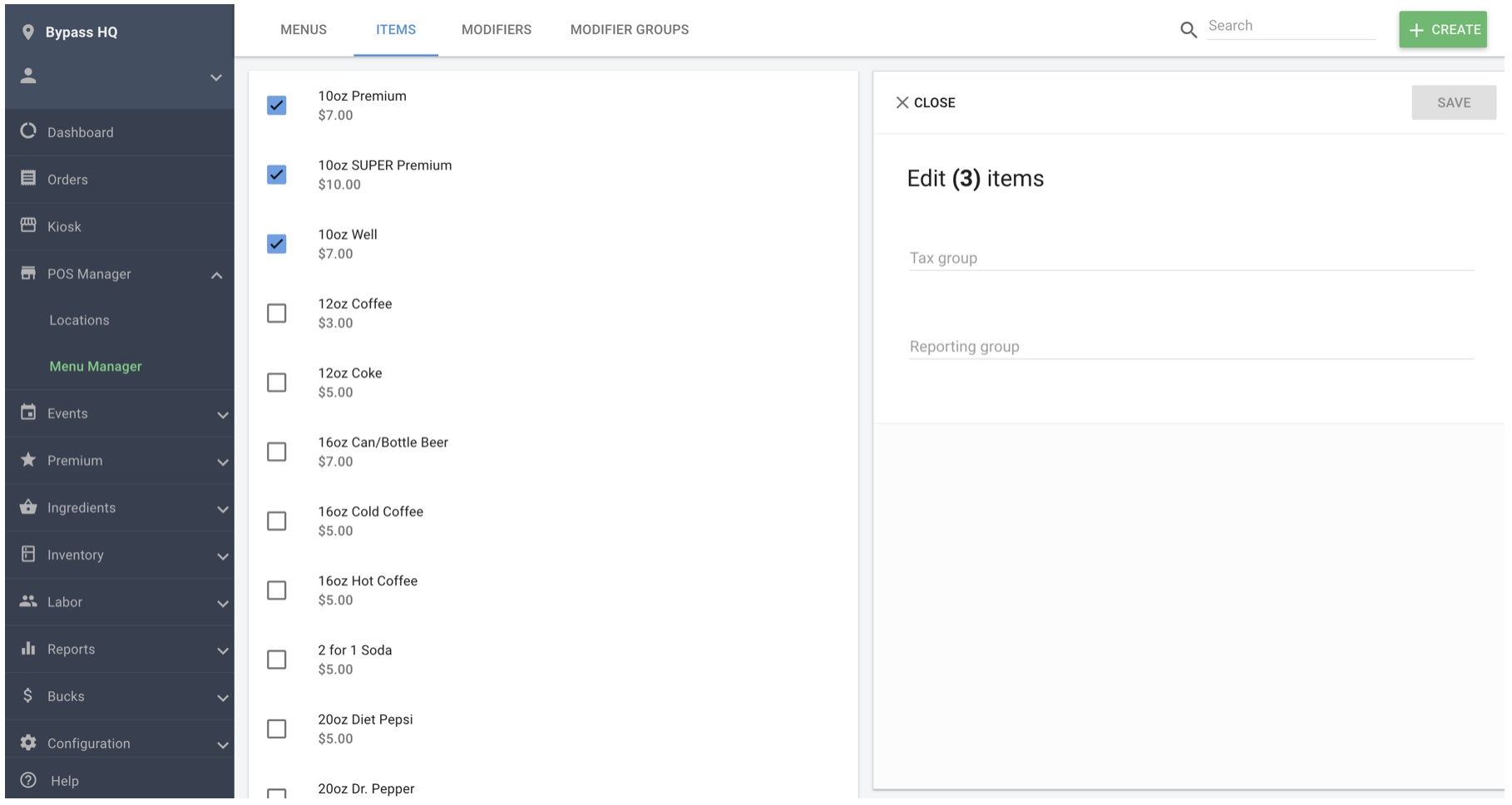 Viewing the items page, you can easily search and bulk edit items with ease. To learn more about the Items section, click here.
Modifiers
Clicking on the Modifiers tab will show the Modifiers list.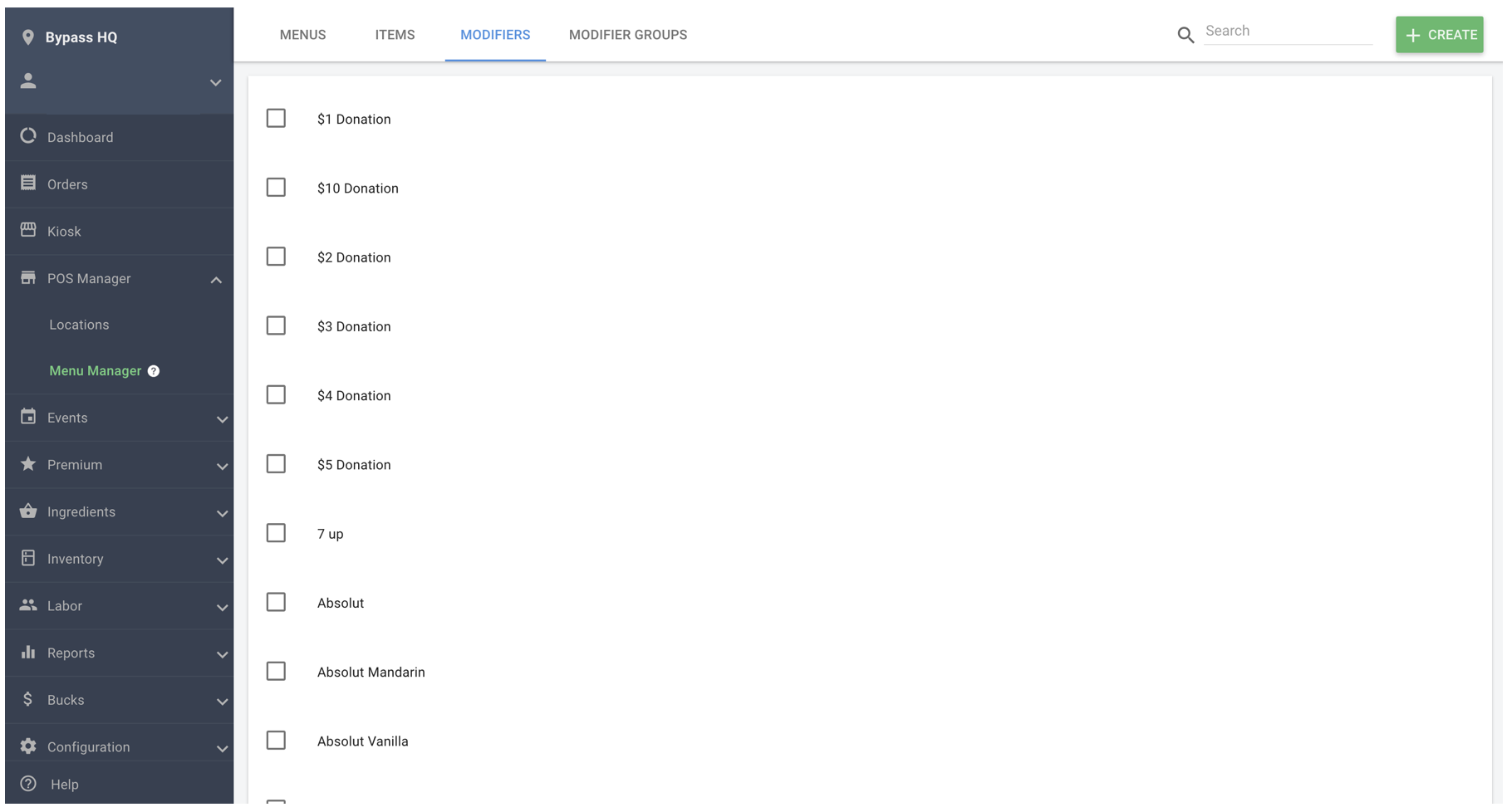 On this screen, you can bulk add Modifiers to Modifiers Groups. To learn more about Modifiers, click here.
Modifier Groups
Clicking on the Modifier Group tab will show the Modifier Group list.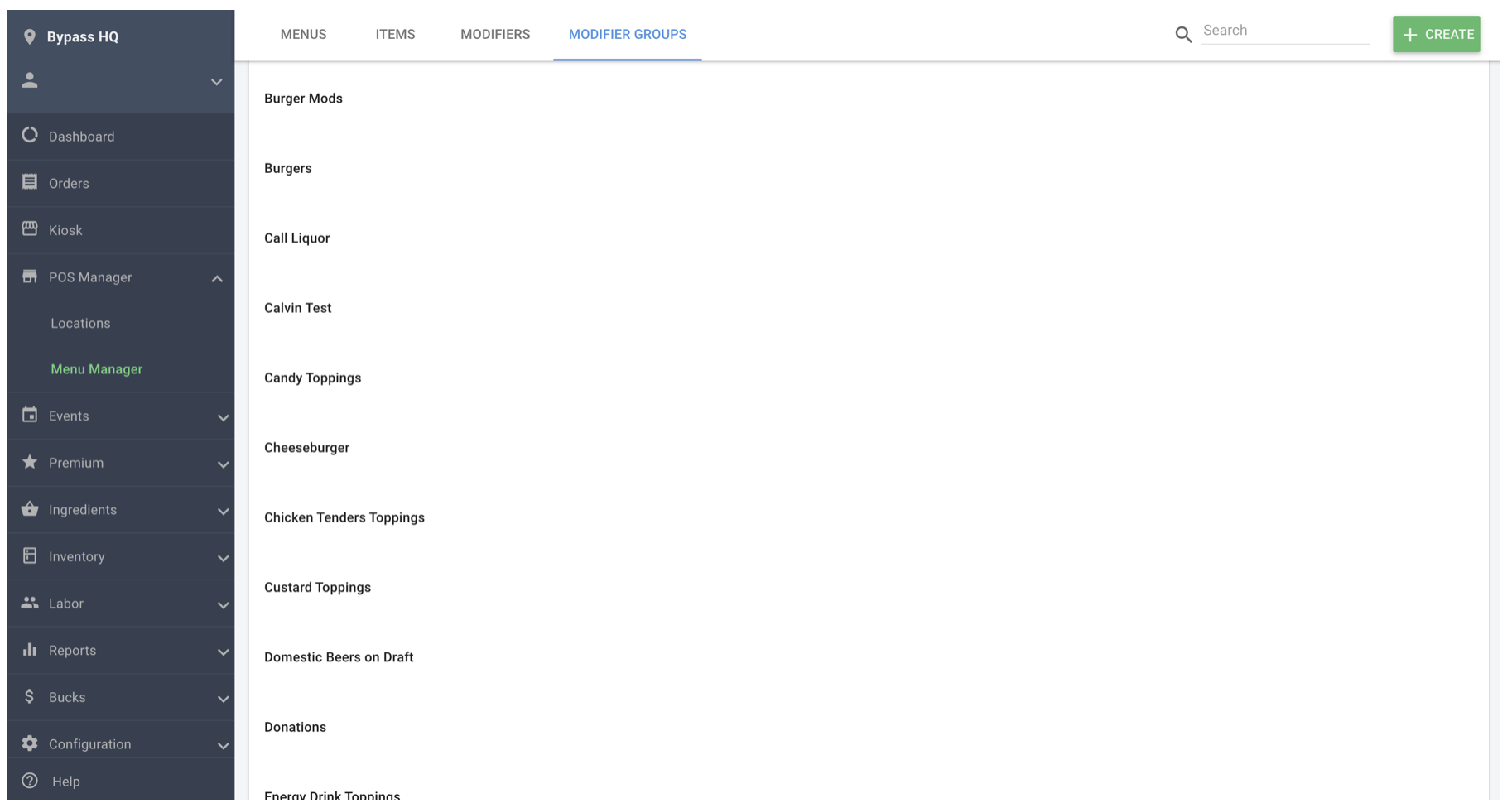 In the Modifier Groups section, you can search and edit any modifier groups that you have created. To learn more about Modifier Groups, click here.