The Items available to a Location are controlled and managed by the Menus it has attached to it. To add a new Item to a Location, you must add it to the Menu. This article will explain how to edit a menu inside of a Location's settings.
Click here for more information on the relationship between Items, Menus, and Locations.
In manager.bypassmobile.com navigate to POS Manager > Locations and click on the location that you want to change the price.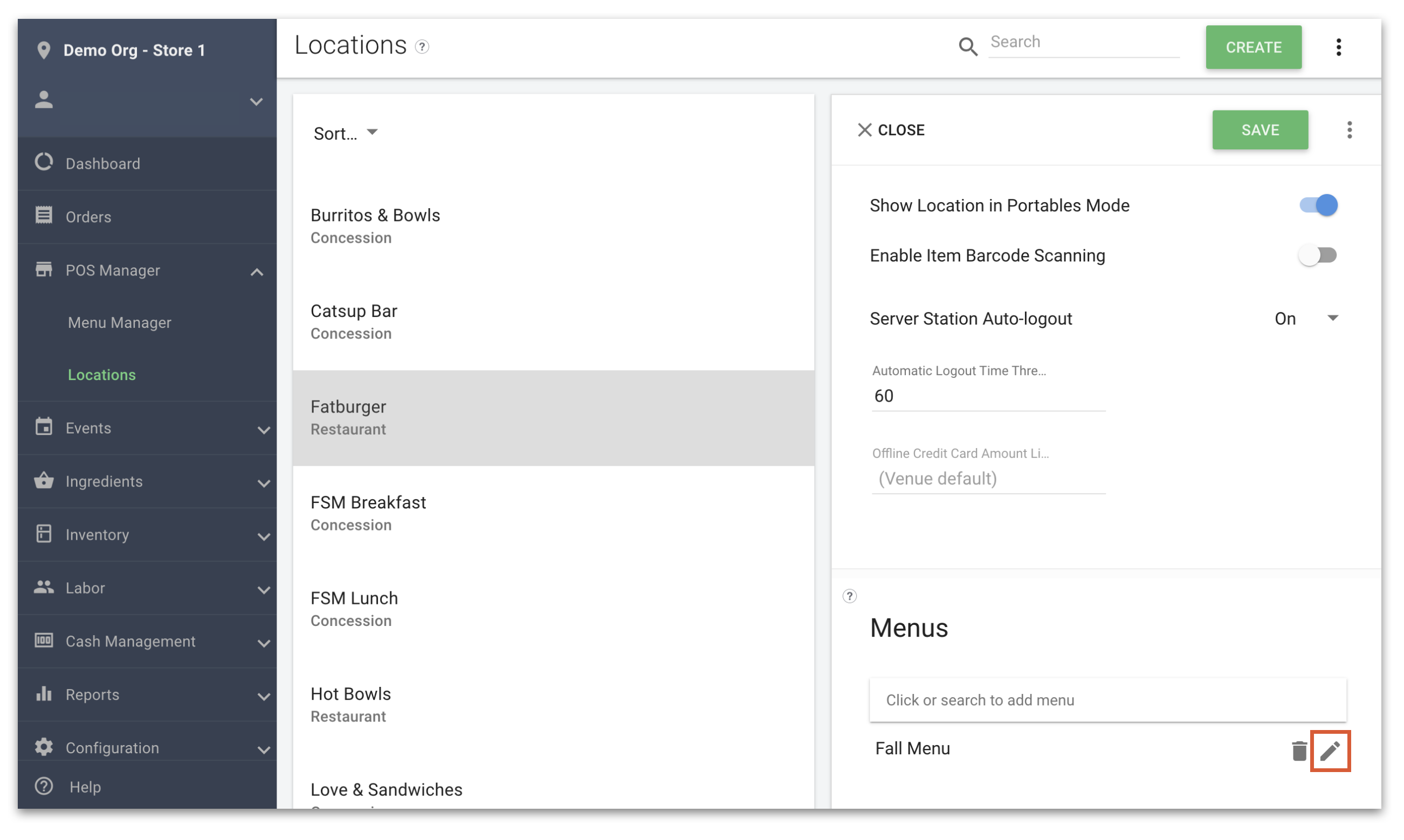 When editing a location, scroll down to the Menus section and click on the Edit icon of the Menu you want to add an item to.
Note that adding an item to a menu makes that item appear for all connected locations.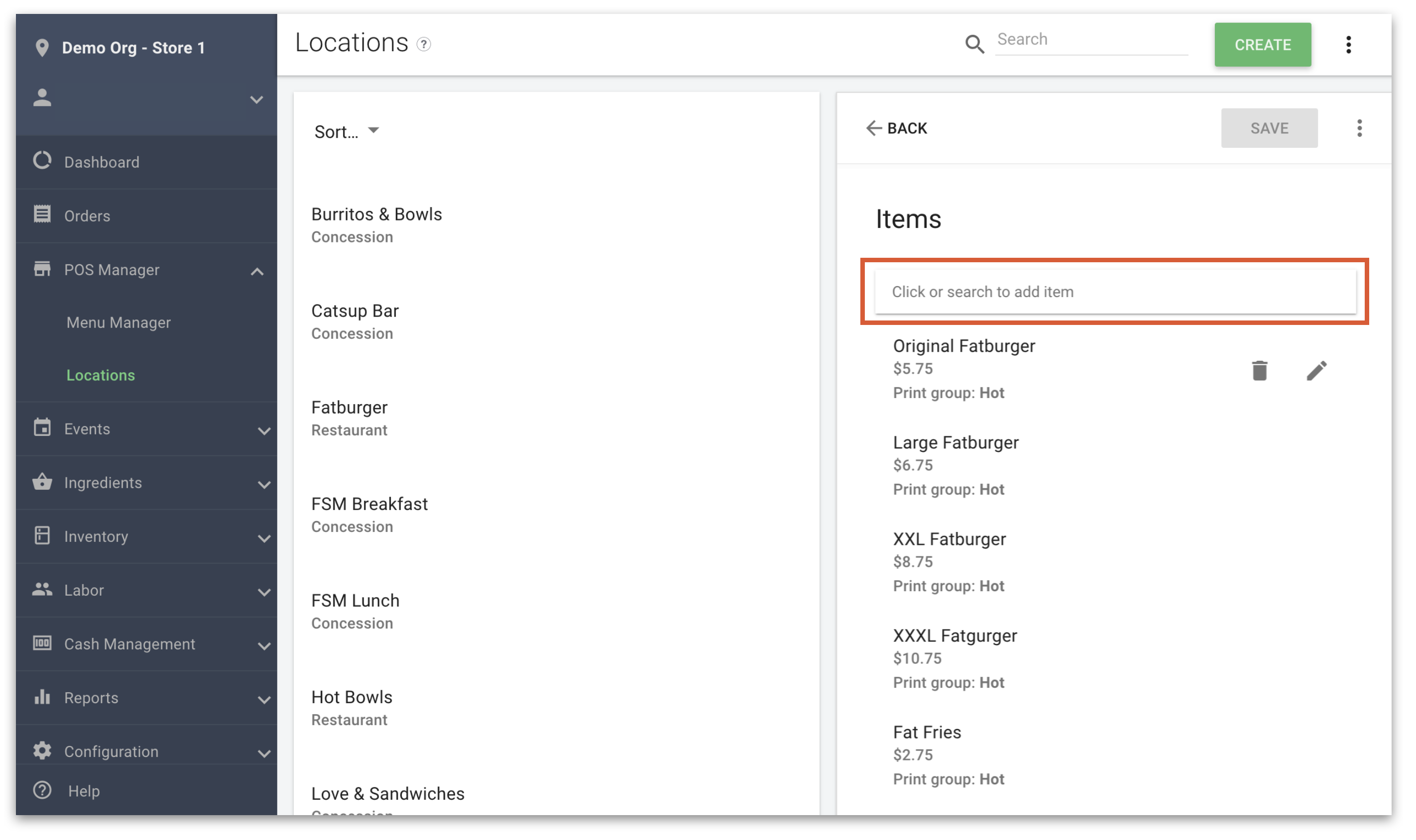 Here you can add, remove, and edit items on this menu. Type in the search bar to attach a new item to this menu.