When creating a menu item, you can choose a default price. When adding Items to a Location, you can select the default price or set a new price. This guide will explain how to change the price of a Menu Item at a specific location. If you want to learn how to change an item's default price, click here.
In manager.bypassmobile.com navigate to POS Manager > Locations and click on the location that you want to change the price.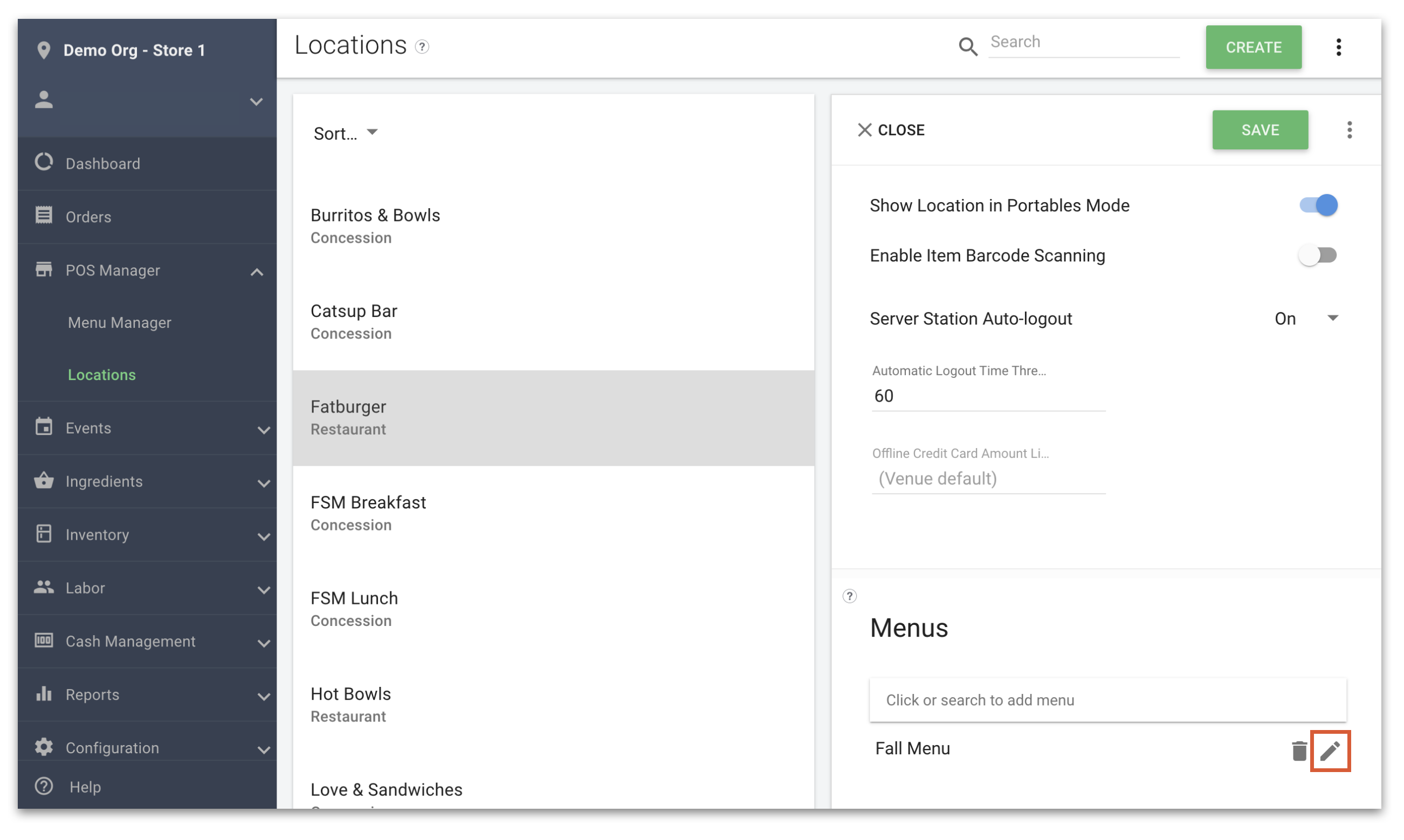 When editing a location, scroll down to the Menus section and click on the Edit icon of the Menu you want to change prices on.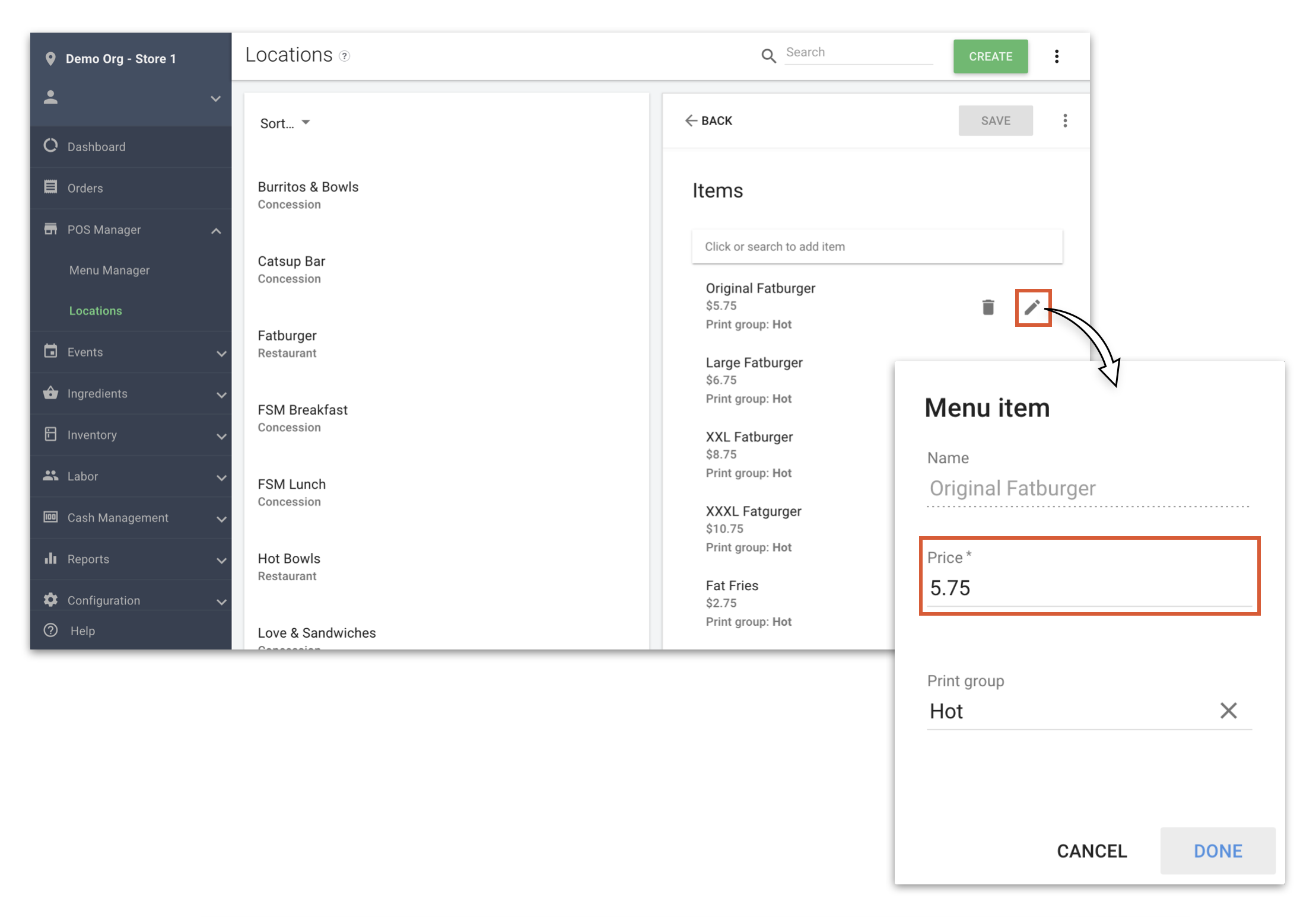 Here you can add, remove, and edit items on this menu. Click on the Edit Icon to adjust this location's Menu Item price.