Tapping on an item without modifiers will show the items details page and automatically add it to the cart.
Tapping on an item with modifiers will show all of the modifiers inside the modifier groups that are attached to the item. Below is an example of an item with modifiers.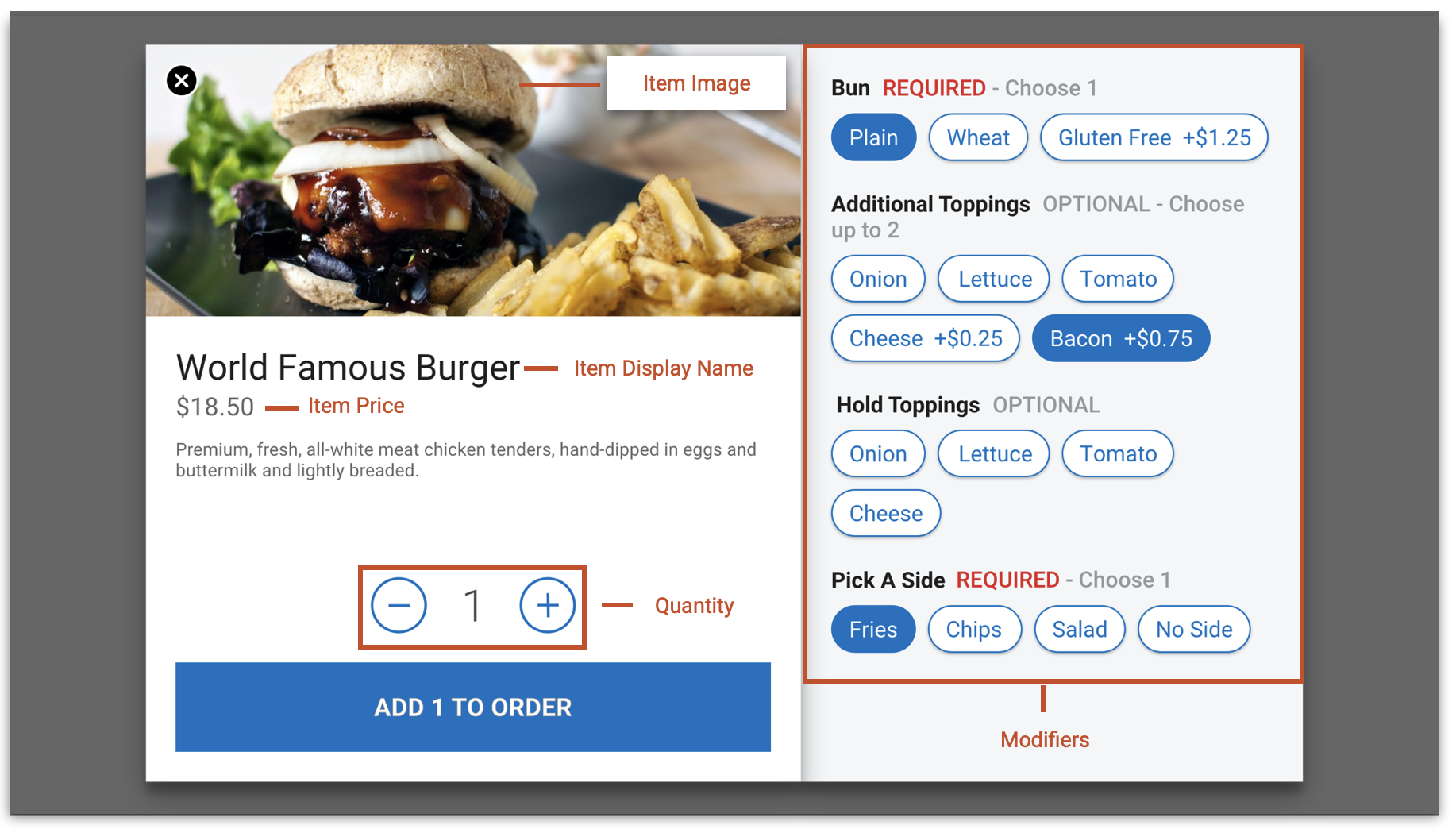 The Item Details page will list the following details if applicable:
Item Display Name - The name of the item that is public to customers on the kiosk. (Learn more about editing items here)
Item Price - Default price for this item before modifiers.
Item Description - The items description.
Modifiers - Any modifiers that the item has attached to it. Prices for modifiers will show here. For more information on modifiers, click here.
Quantity - Increases the quantity added to the cart.
Tapping Add To Order will add the Quantity selected to the cart. The item's price in the cart will reflect the total including the base price of the item plus any selected modifiers. If the customer wants to edit their order including selecting different modifiers or add Special Instructions they can tap on the item again.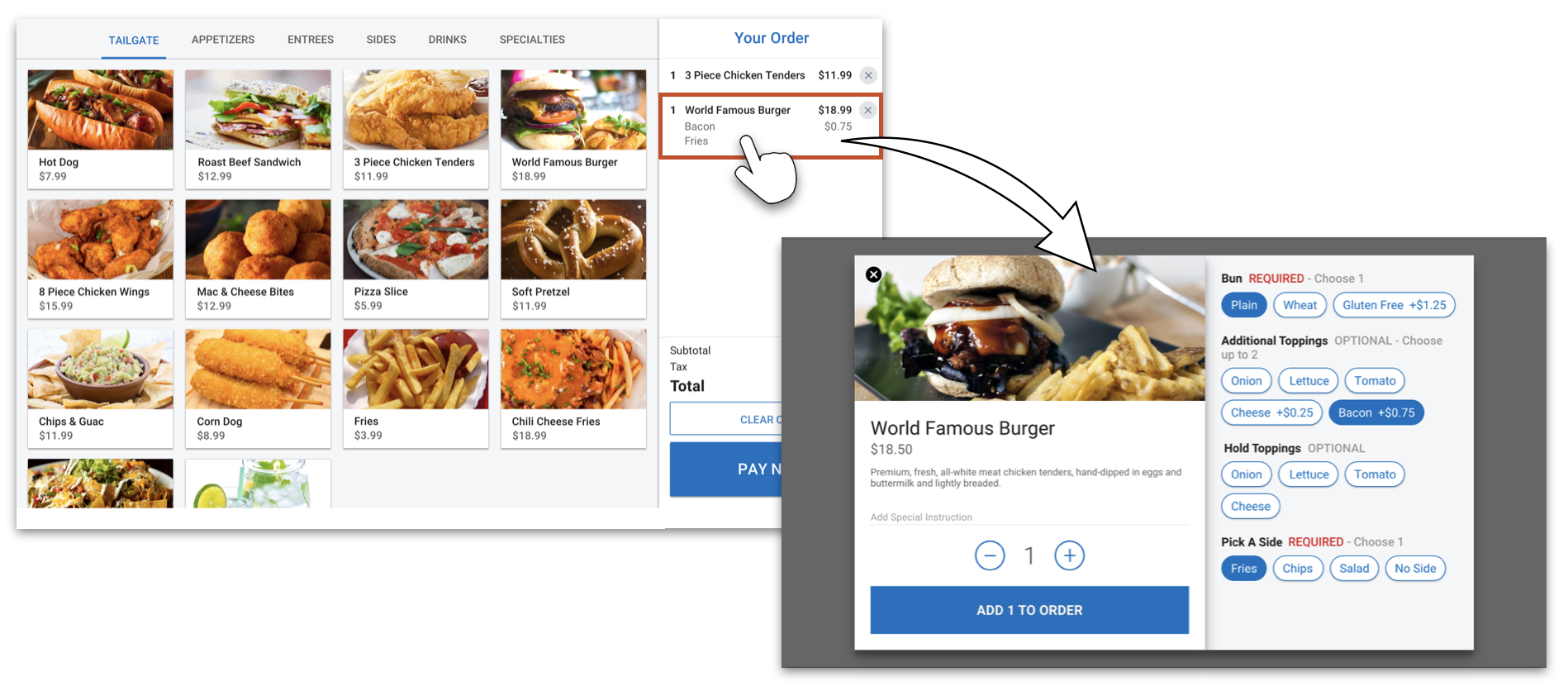 Tapping on an item in the cart will bring up the Item details page again. Any changes made here will update if the Add To Order button is tapped.
When the customer is ready to complete their order they can tap the Pay Now button to be brought to the Payment Screen.
Ordering Alcohol on Kiosk
If an item is tagged with Alcohol then a warning message will appear when the item is added to the cart. Only two alcoholic drinks can be ordered at a time.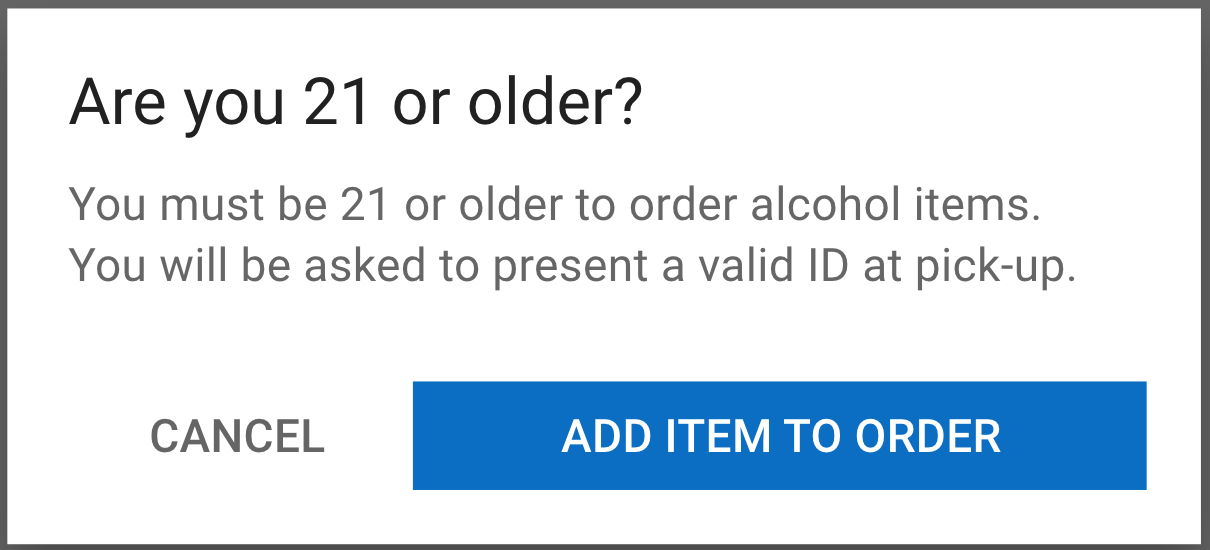 The chit of the item will also show a "Check ID" message at the top to remind the server to check ID.