When creating an order on Kiosk, tapping the Pay Now button will display the Payment Screen. This article will show how customers pay using Kiosk.
1. When Items are in the cart, the user will press the Pay Now button.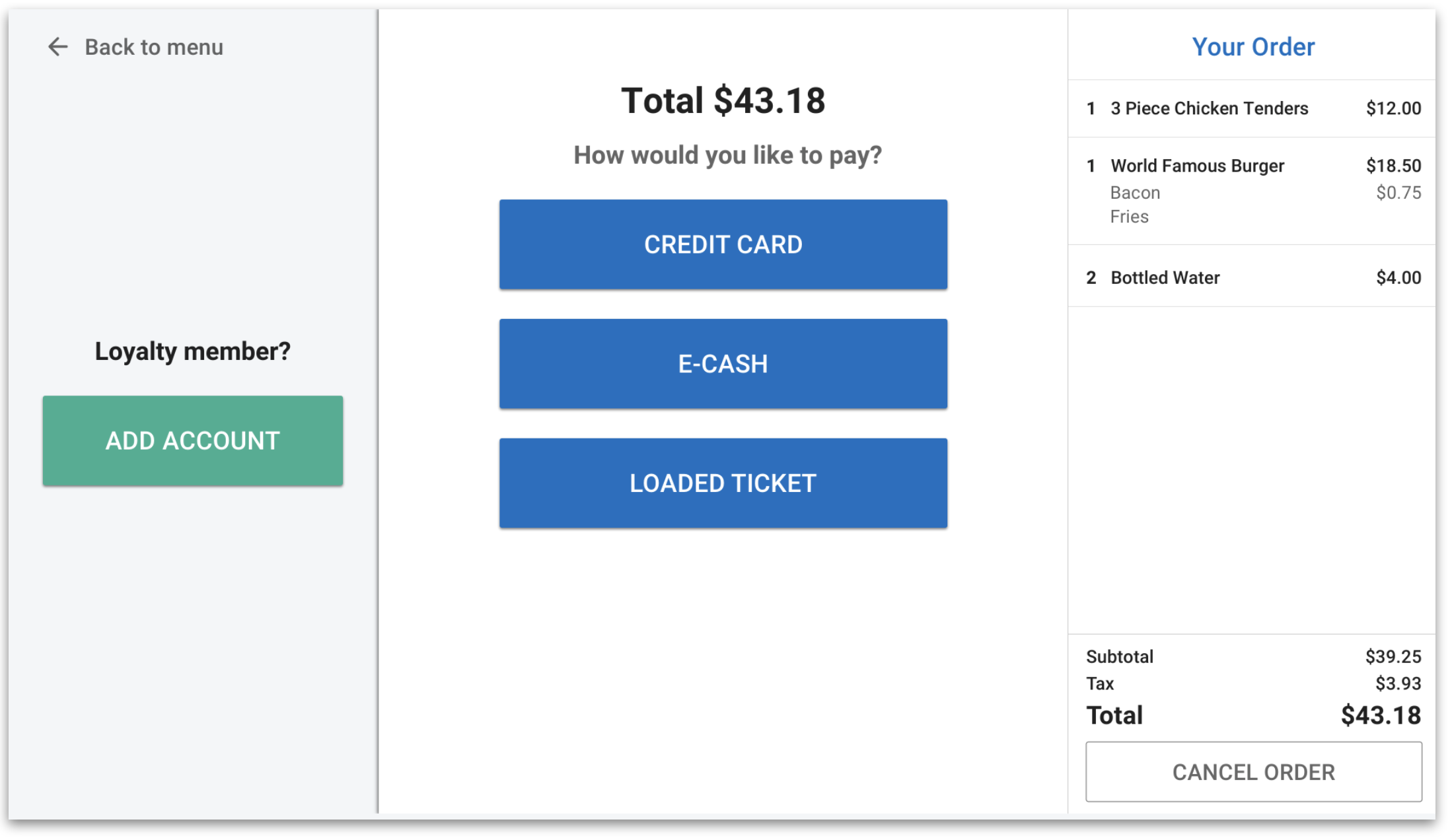 2. Paying for the order. Kiosk accepts credit, debit, and stored value.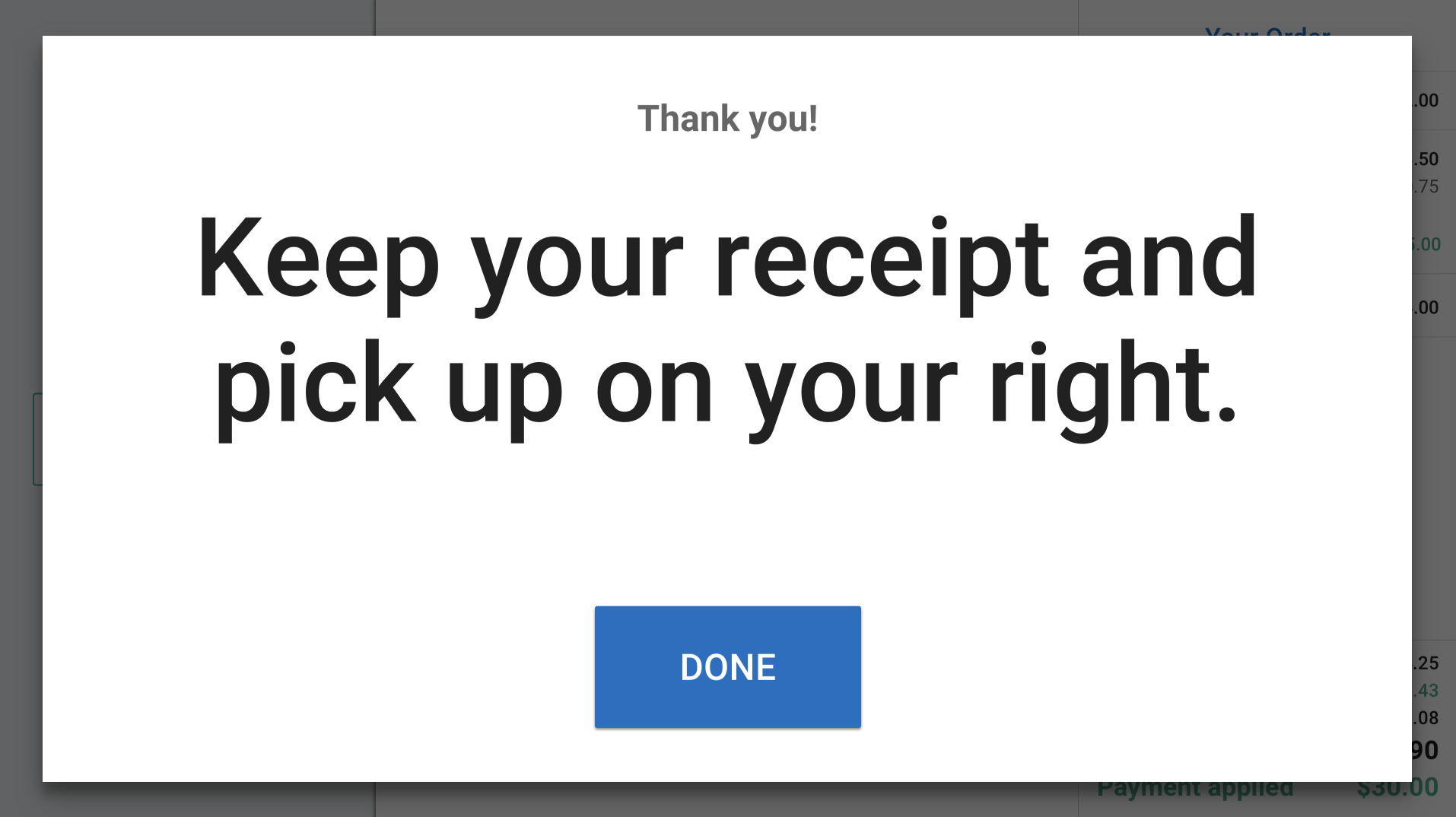 3. Receipt prints and shows the Order Completed page.