Dual Mode Kiosk can also function as a Grab and Go self service set up. This article will explain how to configure a station with a scanner to allow customers to grab their items and check themselves out.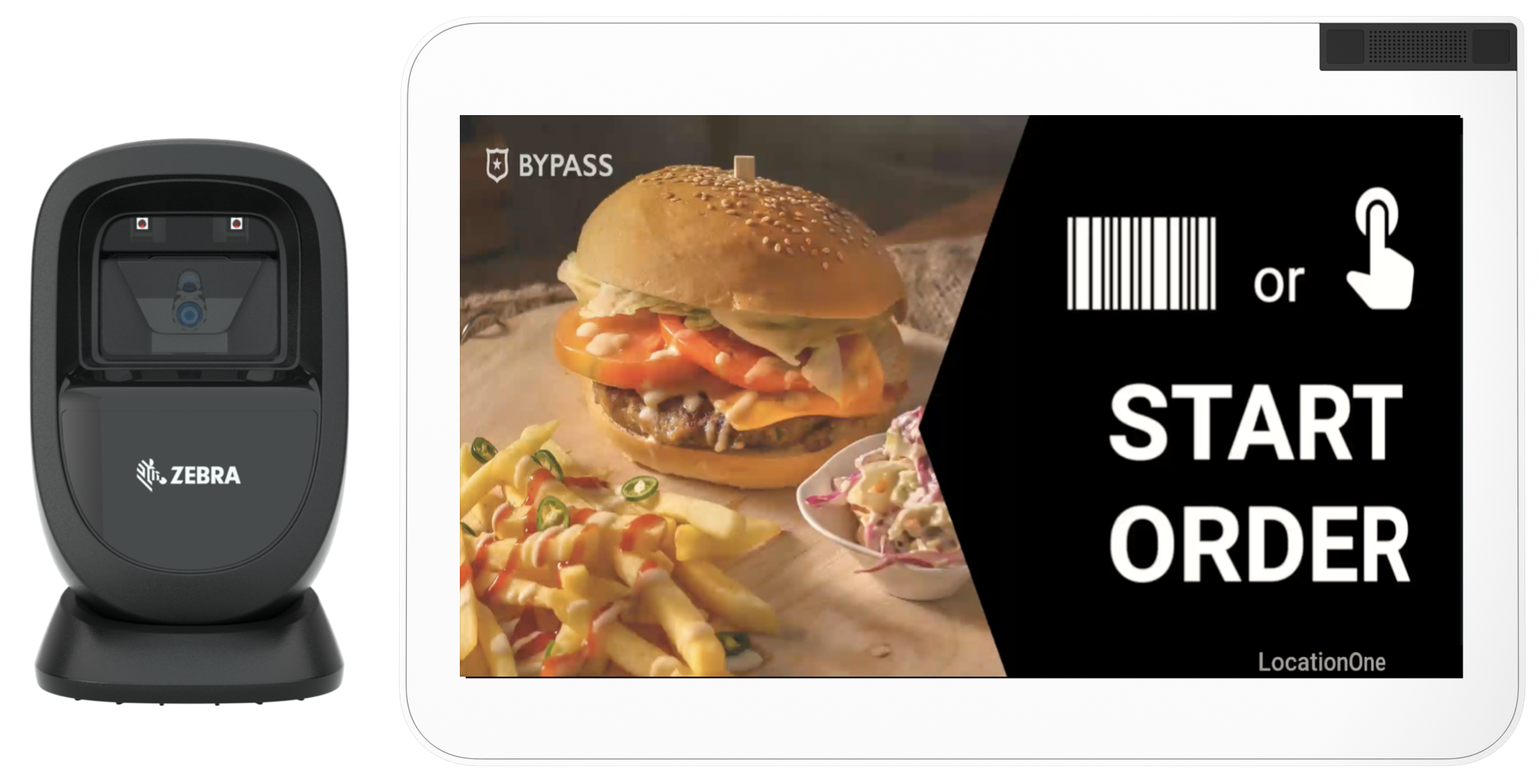 Steps
1. Configure a Location to use Kiosk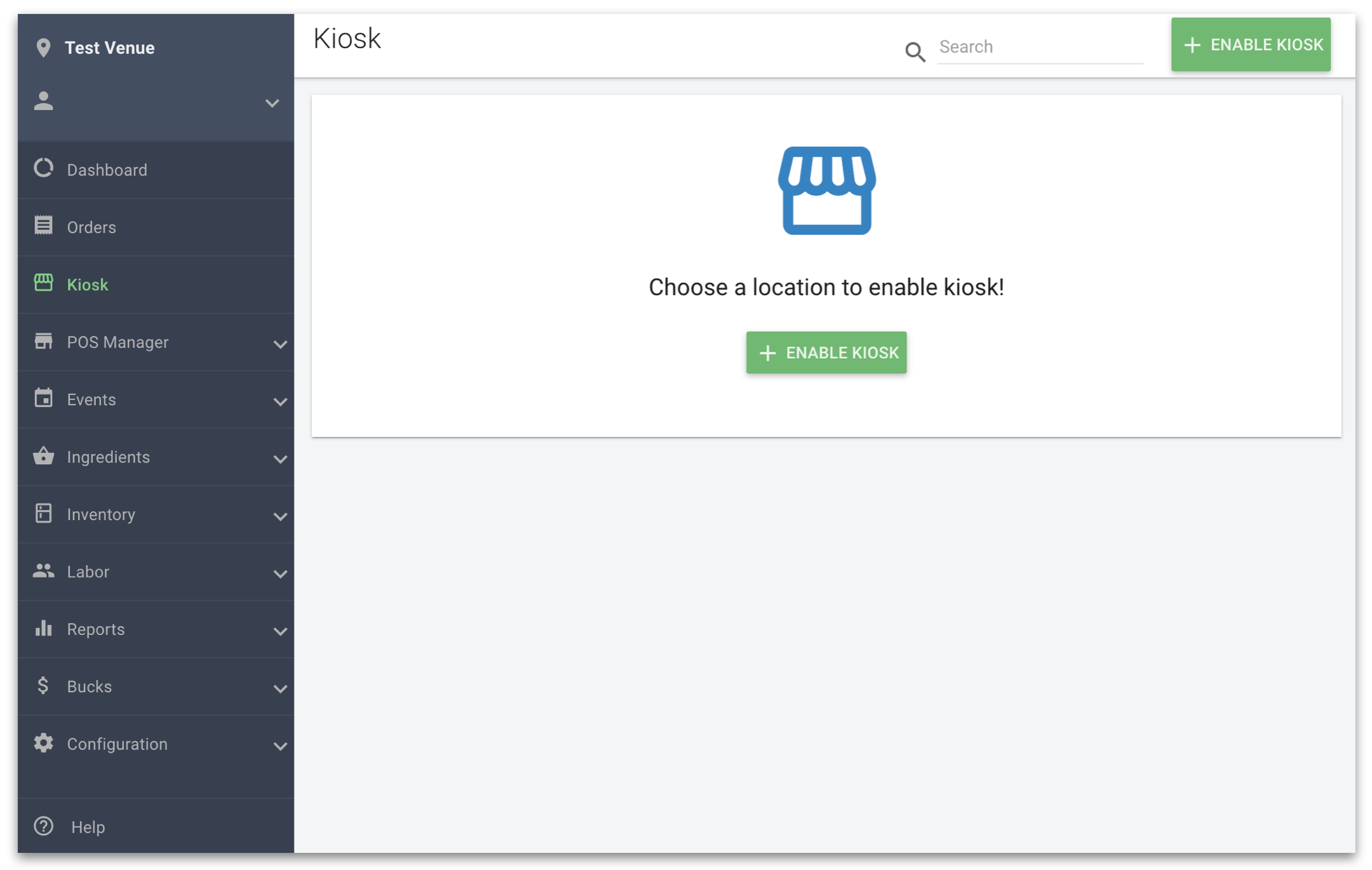 Configure the location using the steps listed here.
2. Disable Remote Printing for the Location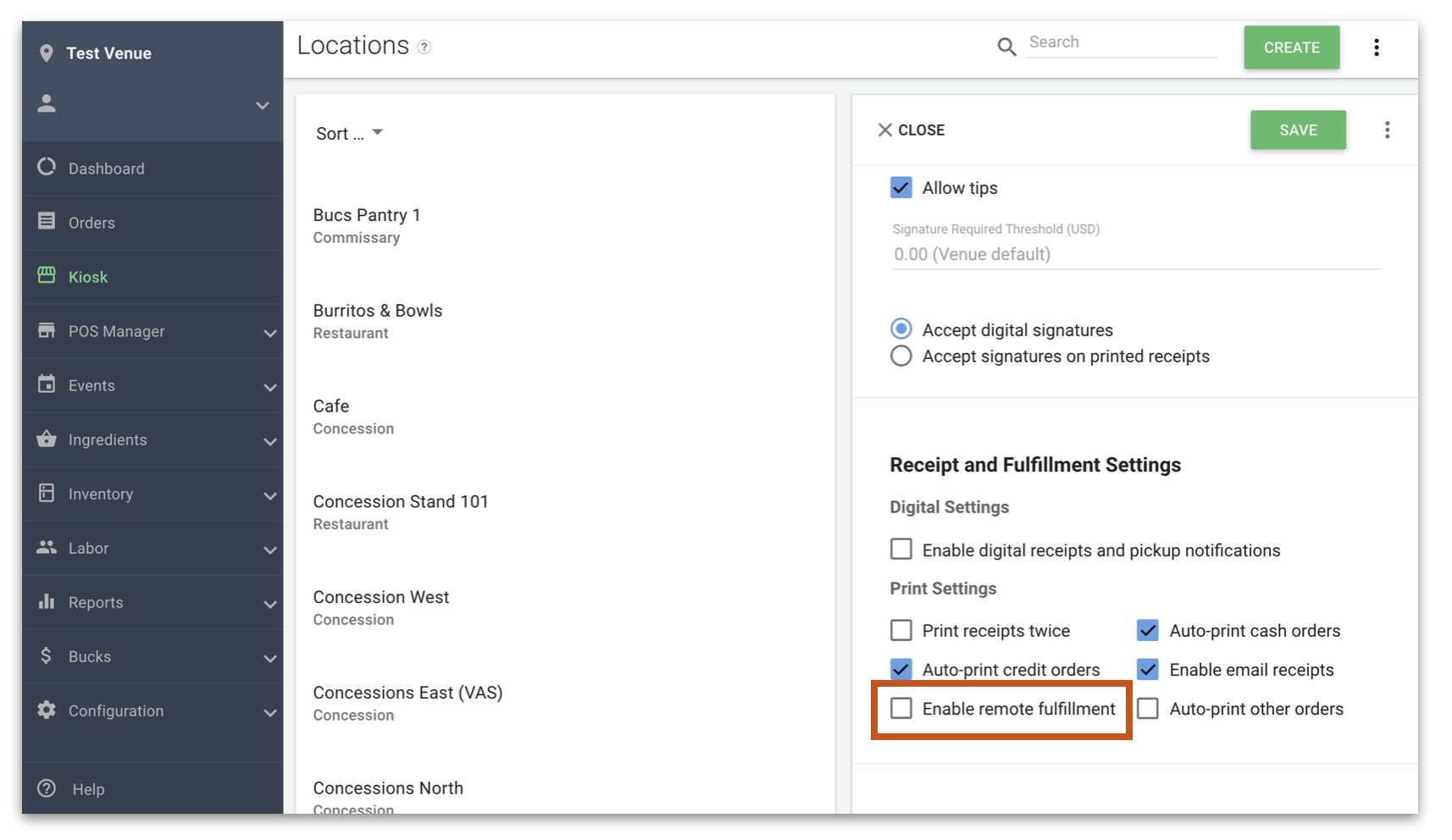 Orders should not print to the kitchen as customer will be fulfilling their own order. Disable Remote Fulfillment for the chosen location.
3. Configure a Grab and Go menu with Images (Optional) and Barcodes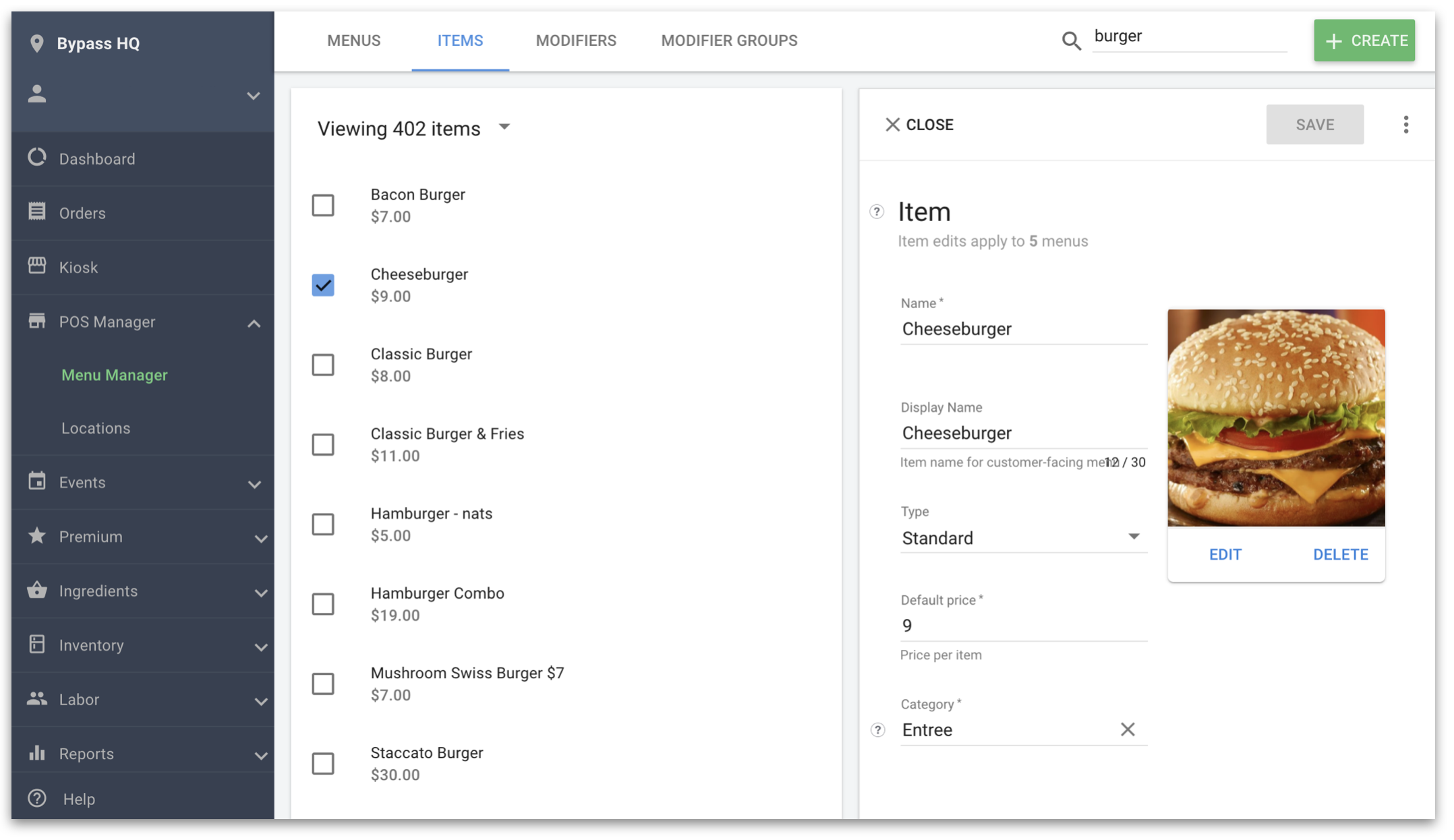 Add barcodes and photos to appropriate items sold at this location. It could also benefit reporting data to make a new Menu entirely.
4. Connect a Scanner to the Station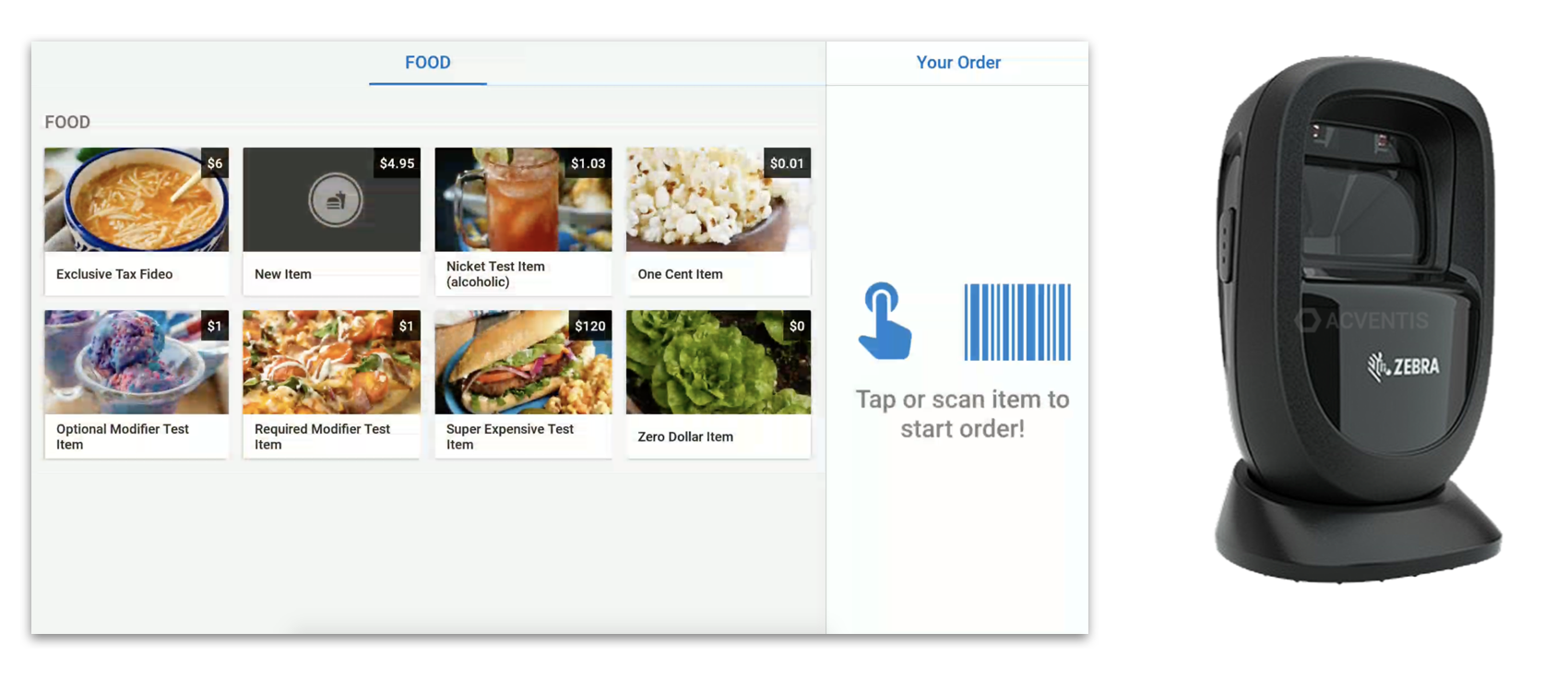 Connect the Zebra DS9308 scanner to the station. When the scanner is detected Dual Mode Kiosk will automatically show the option to Tap or Scan on the Kiosk.