Stock Items represent the physical goods at your venue that can be counted in the Bypass inventory system. Before we can effectively track inventory, we need to create our foundation for how items are used in the venue. To get started, navigate to Ingredients > Stock Items.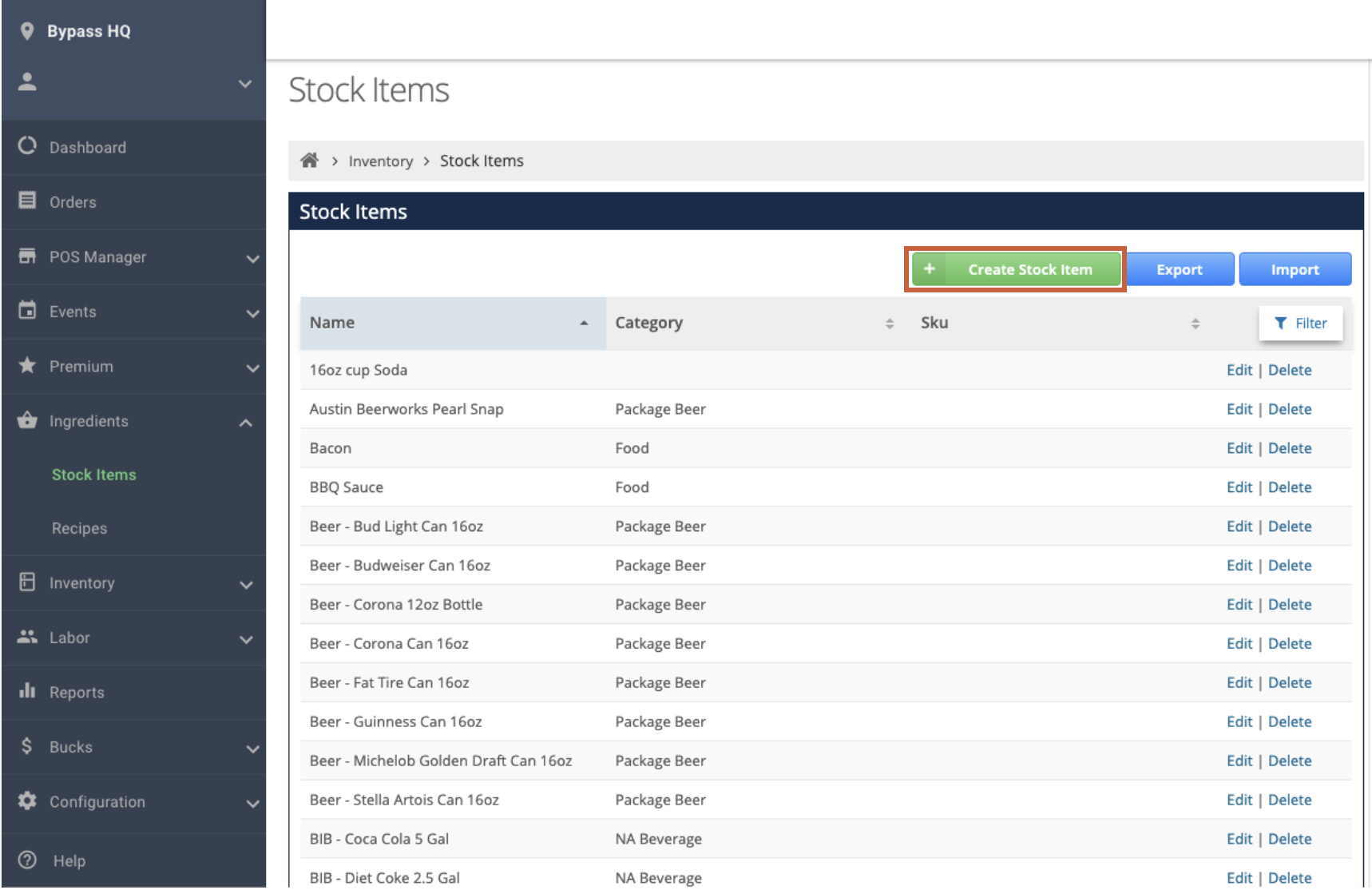 To create a Stock Item, click the green Create Stock Item button.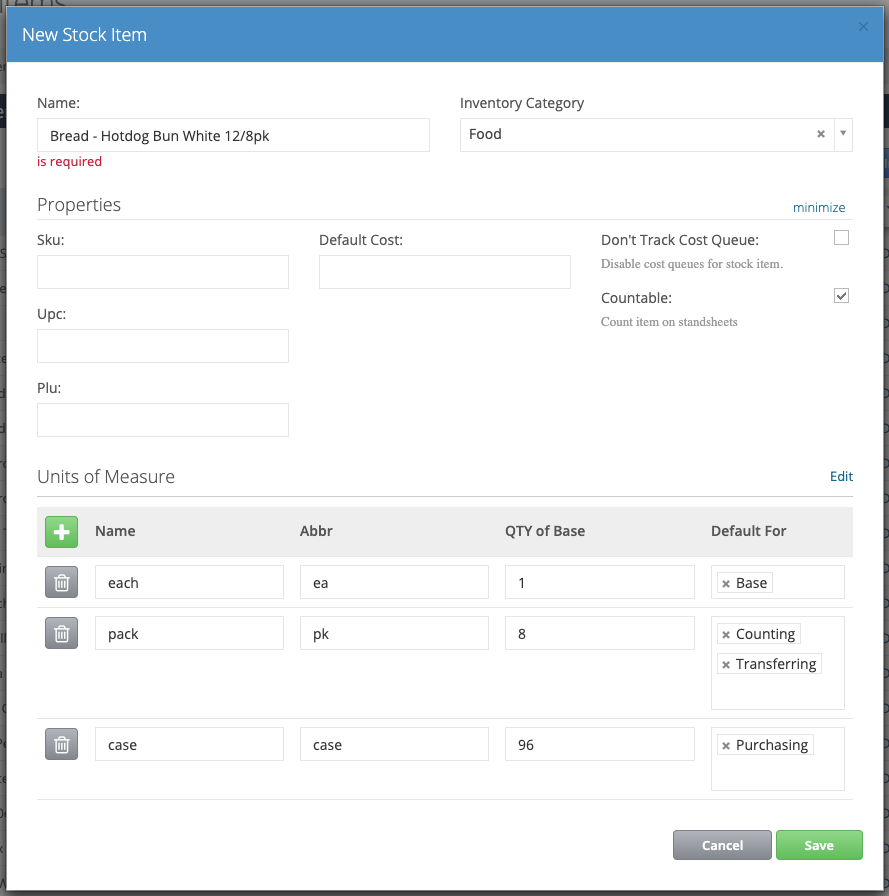 When you click New Stock Item, a menu will pop up, asking for basic details.
Name - Name of the stock items as it will appear in Bypass and on Standsheets.
Inventory Category - The grouping this stock item will be organized into. (Used for Reporting and Standsheets)
SKU - Stock keeping unit.
UPC - Universal Product Code.
PLU - Price look-up code.
Default Cost - If you are not using perpetual inventory, then this is your default cost per base unit.
Don't Track Cost Queue - Check this box if you aren't tracking this item in Cost Queues.
Countable - Allows this item to appear on a standsheet.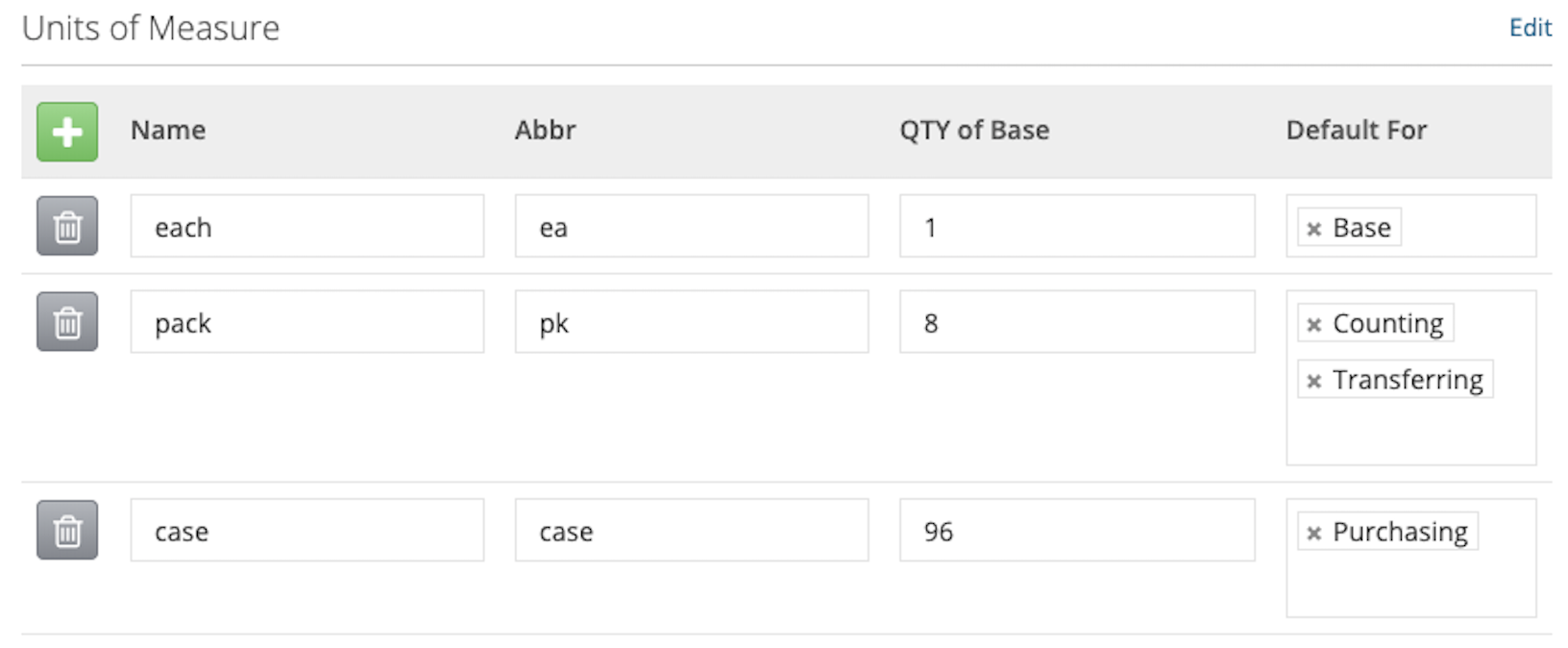 Bypass inventory allows you to be very detailed with how you measure your inventory. We do this by creating the unit of measurements.
Unit of Measurement - This section allows you to break down different amounts of a particular item.
Base - The smallest amount an item can be measured in. (As an example liquids can be measured in ounces or a hot dog buns is measured a single bun)

 

Counting - Marks this unit of measurement as how the item will be displayed on the standsheet.

 

Transferring - Displays this unit of measurement when transferring inventory. 

 

Purchasing -  Shows this unit of measurement when purchasing this item. 

 

Display - Will show this as the displayed UoM throughout Bypass.
Once you have created your Stock Item, you can edit it further by clicking the Edit button on the right side. When you do, you'll see this screen.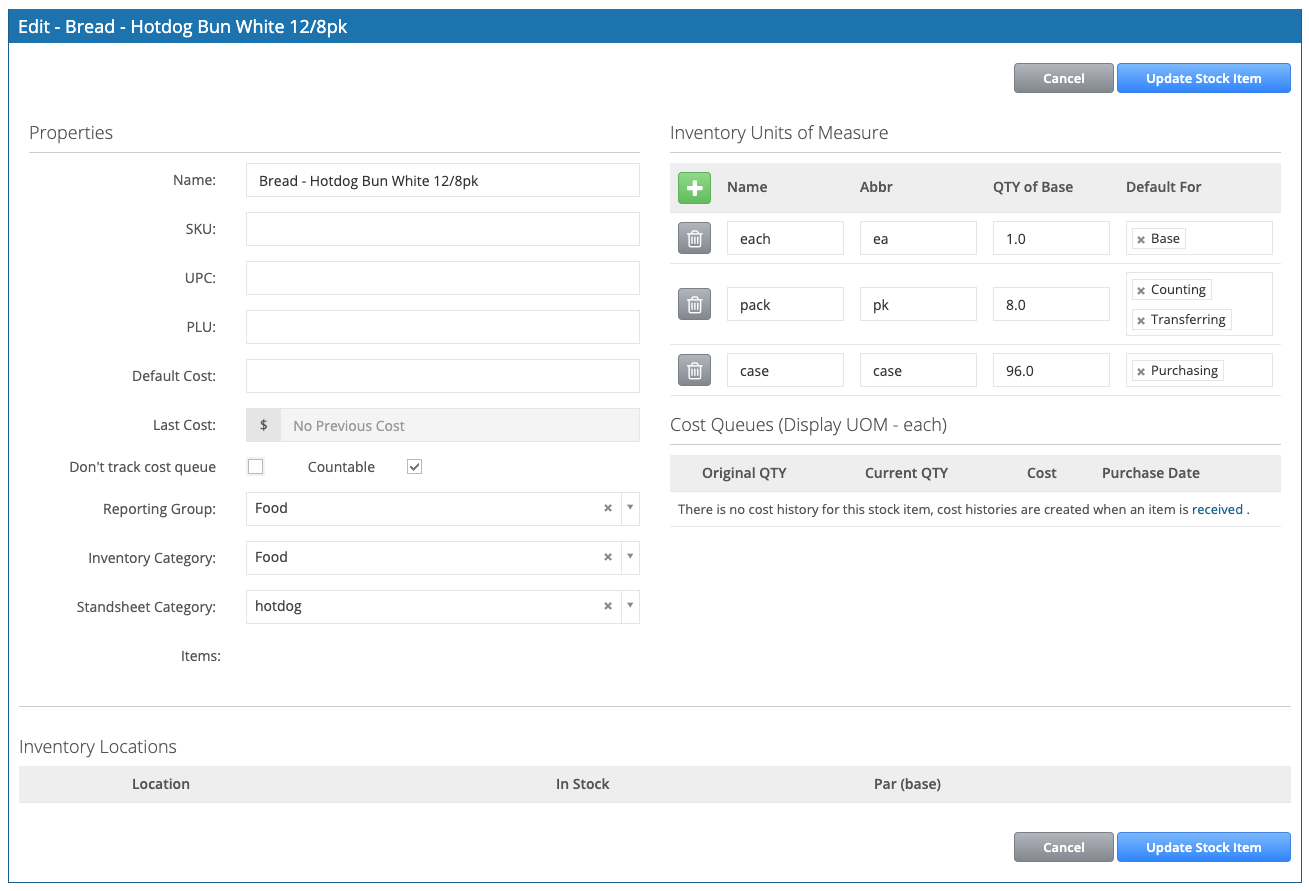 Here you can change any details that were configured previously. You can also edit new information.
Reporting Group - Adds this item's activity to a report. See how to create a reporting group here.
Standsheet Category - Organizes this item on the printed stand sheet. In the example below, the Standsheet category is Cups. Learn how to make a standsheet category here.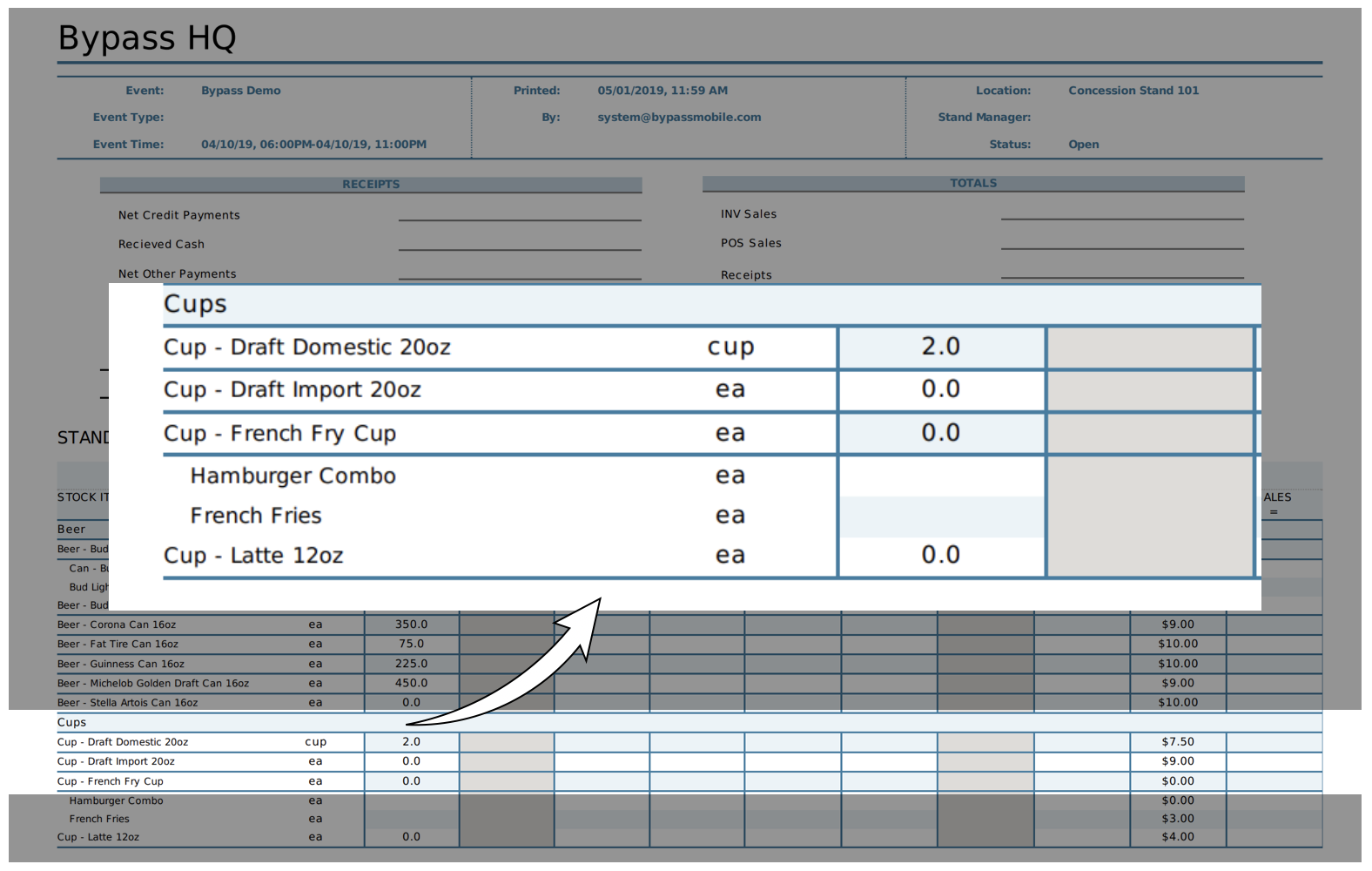 Cost Queues section displays on the right side. This section is generated when purchasing inventory. The inventory report is generated using First In First Out.