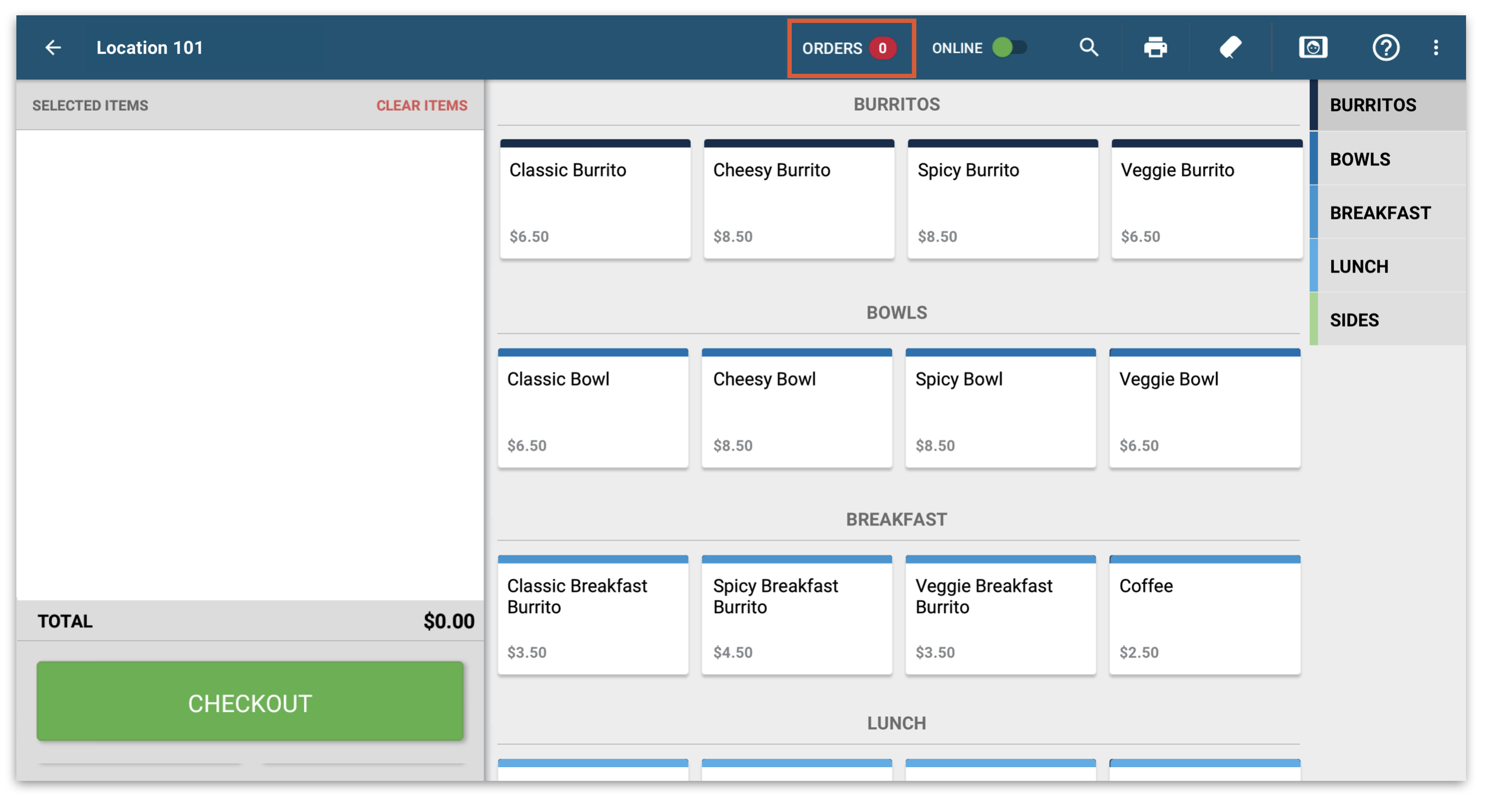 You can navigate to the orders screen by tapping the Orders button on the register screen. (You can also navigate to the Orders Screen from the Home Screen)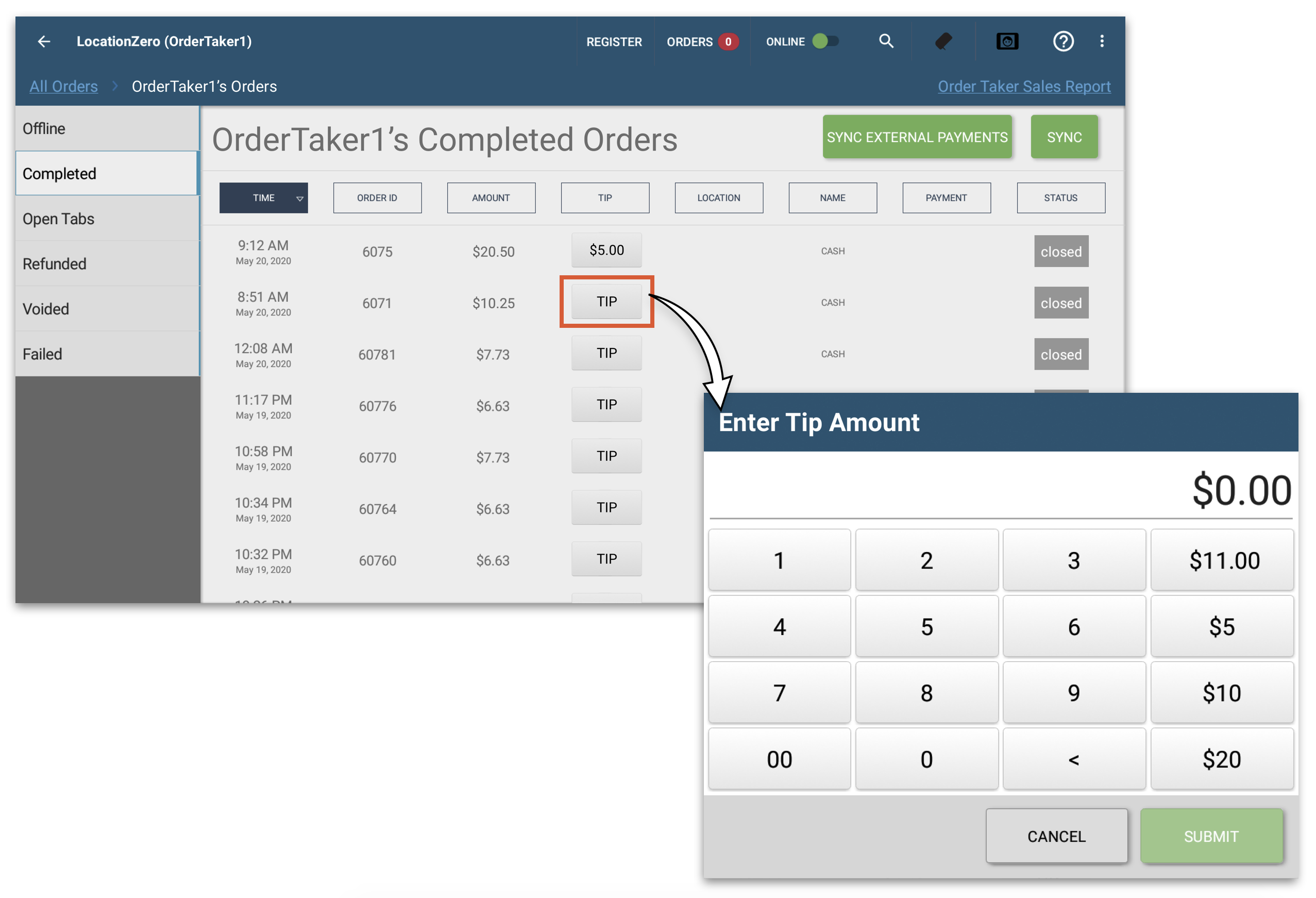 On the Orders Screen, tap the Tip button to enter the tip amount.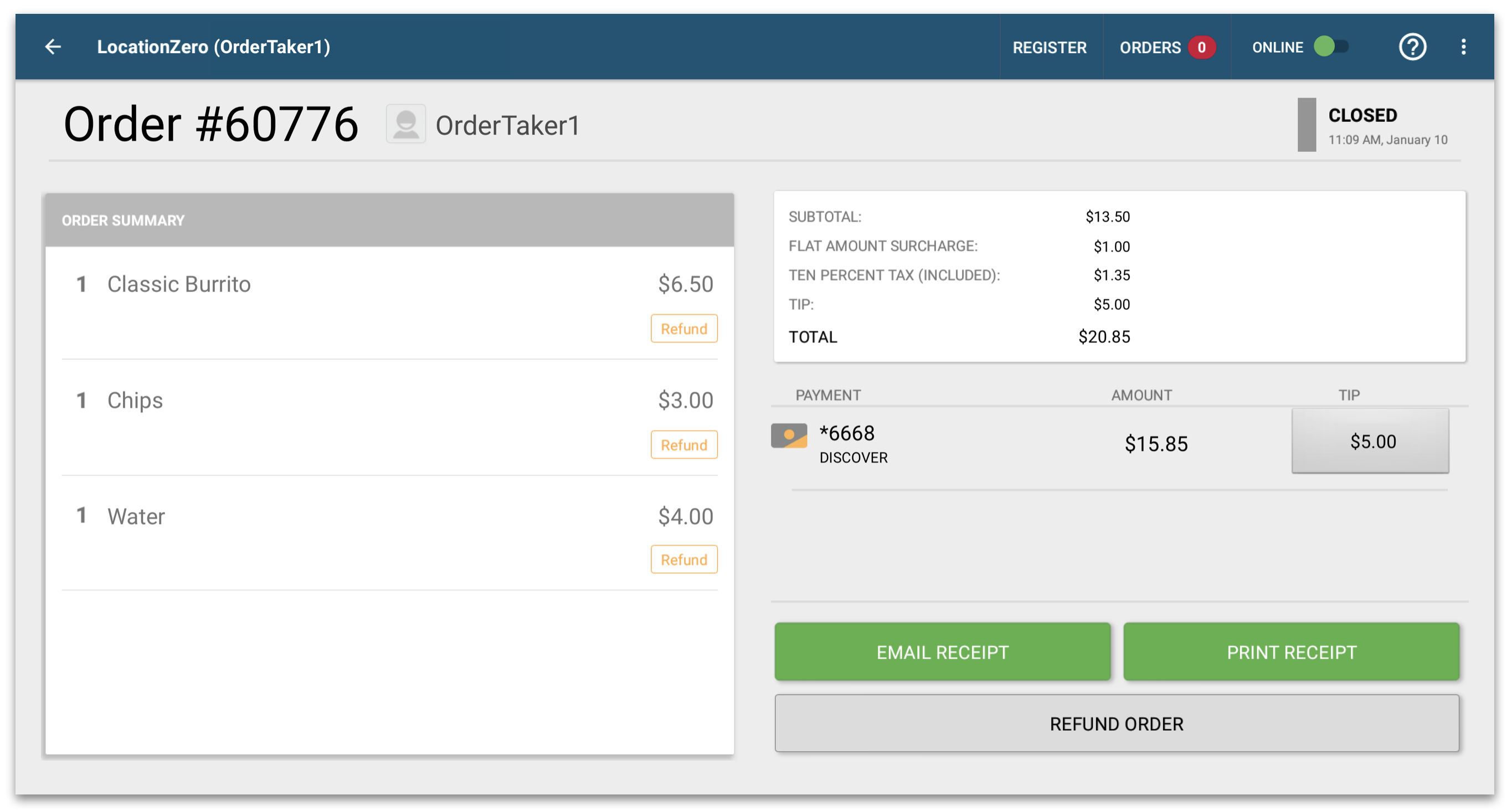 You can tap on an order to see the Order Details screen. You can edit the tip by tapping on the Tip button.