Once you have completed an order, you can add a tip by following the steps below.
1. Navigate to the orders screen by tapping the Orders button on the register screen or by tapping the Orders page from the home page.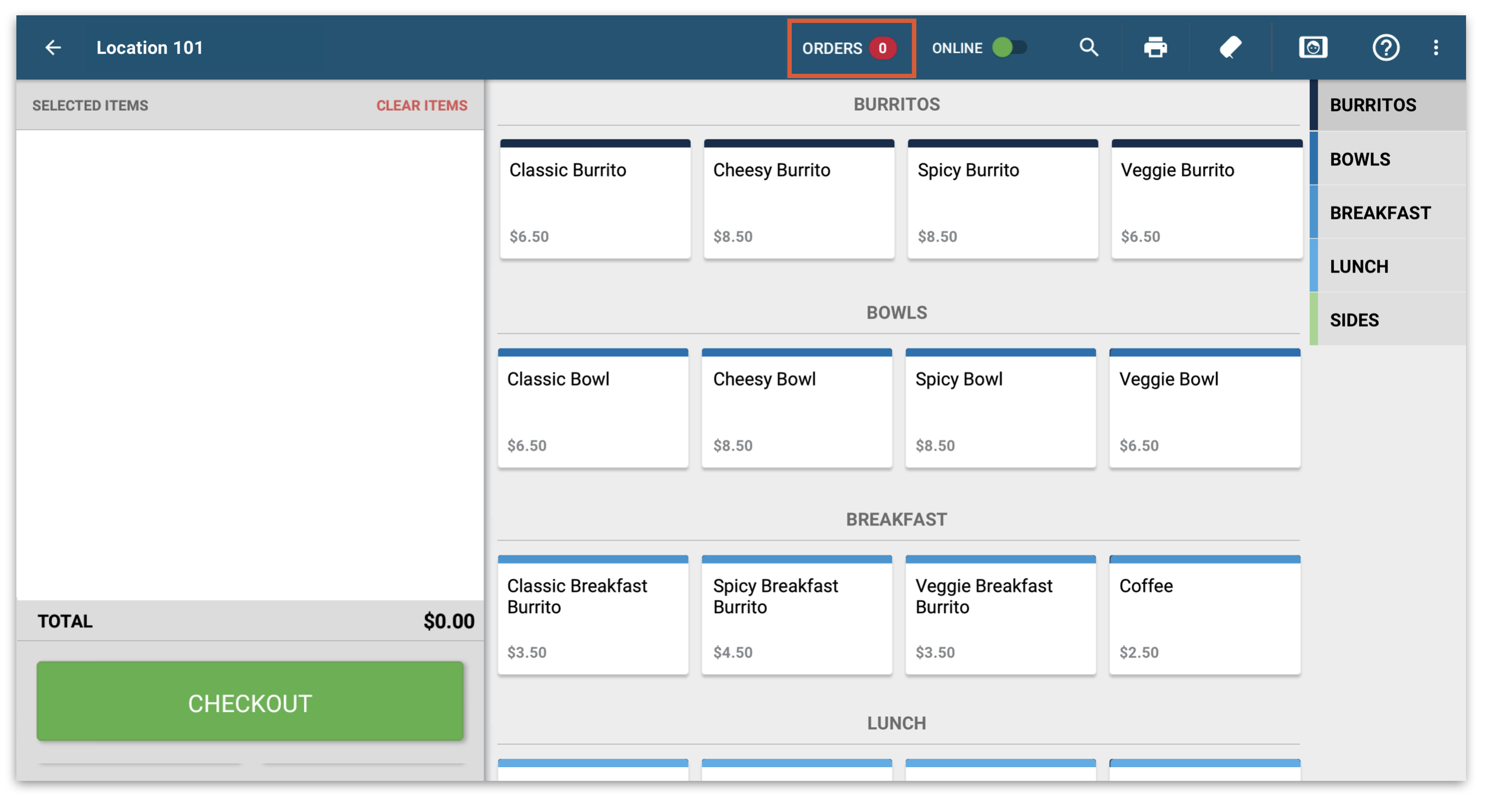 2. On the Orders Screen, tap the Tip button of the order you want to adjust to enter the tip amount.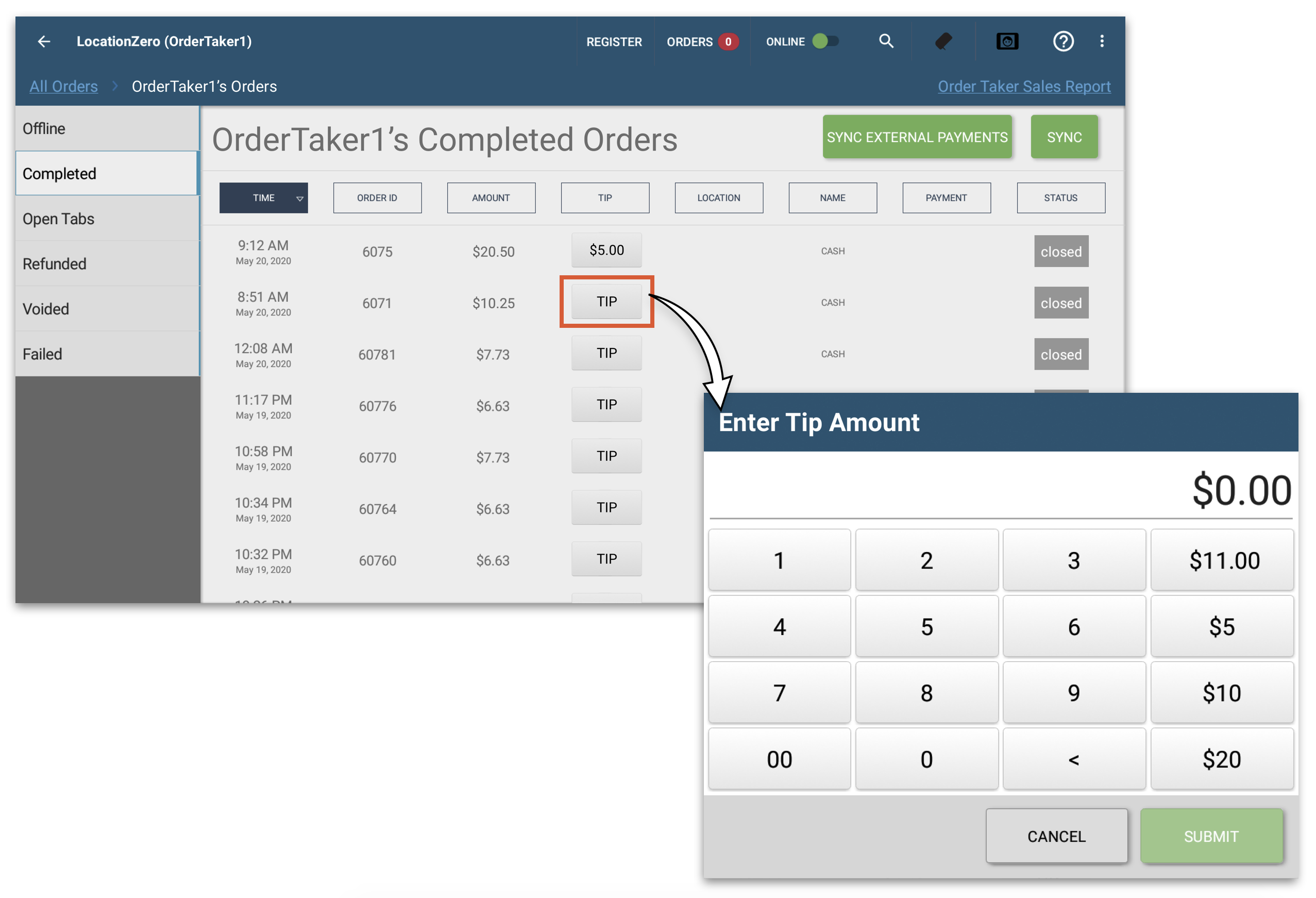 3. You can click on the order to see the order's breakdown reflecting the added tip amount and the new total including the tip.