With Cloud-based Point of Sale, the device's connection to the network is crucial. To combat this Bypass is designed to do as much as possible with little to no network connection. When operating in Offline Mode some orders will need to be synced later. This article will explain what to do when you have Offline Orders.
Table of Contents
How to Detect Offline Orders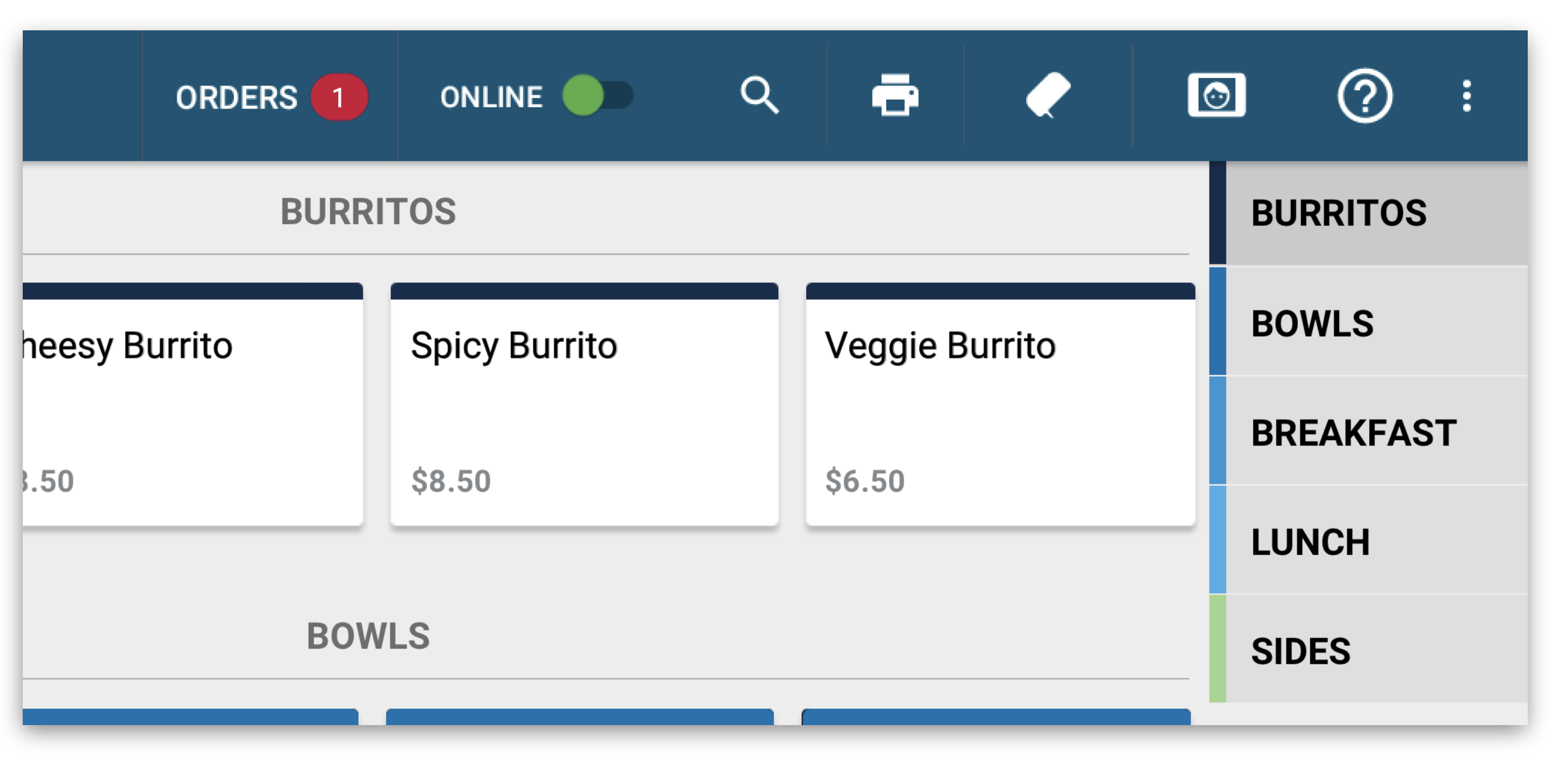 While on the Register screen any orders that are taken while in Offline Mode are displayed in red next to the orders button.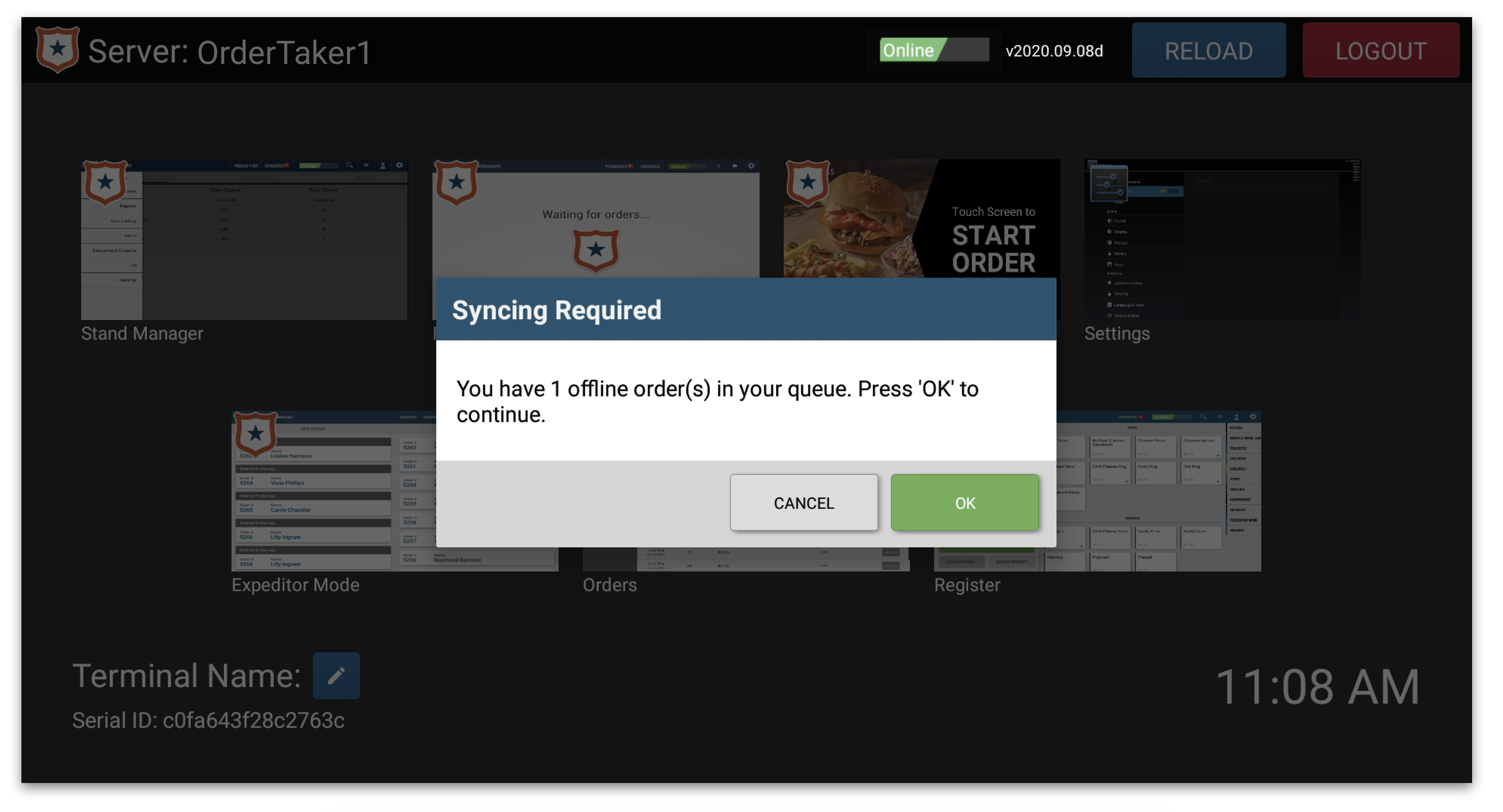 If a user fails to notice the Unsynce Orders notification then Bypass will prevent the user from logging out. When a user attempts to log out Bypass will display an error message stating You have X offline order(s) in your queue. Press 'OK' to continue.
How to Sync Offline Orders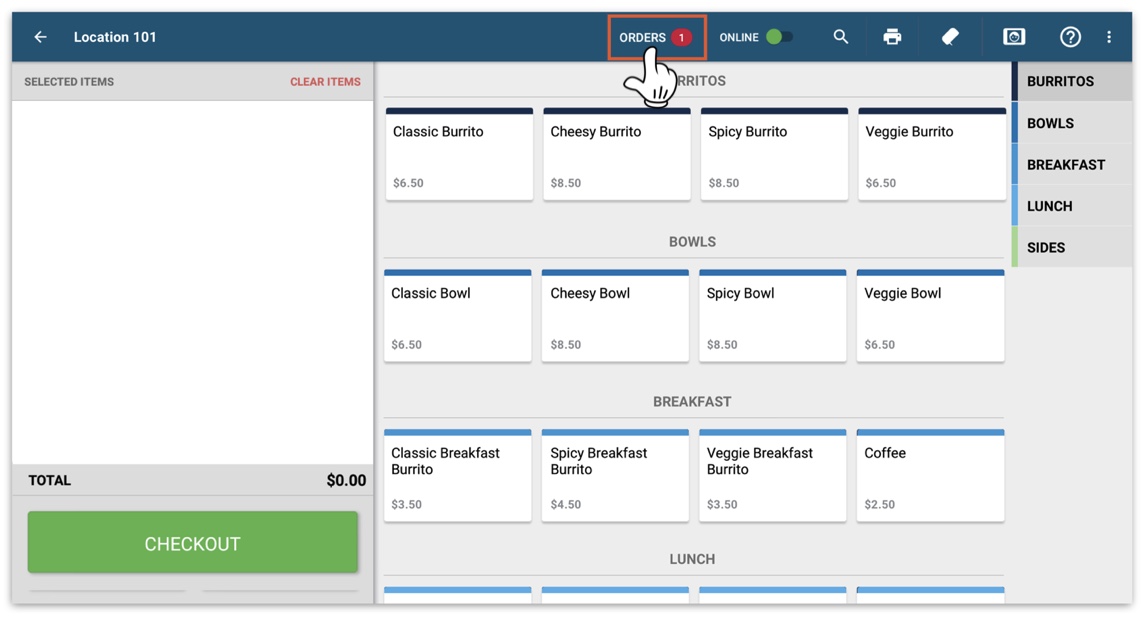 To sync pending Offline Orders tap on the Orders button (you can also navigate to the Orders page from the home screen by tapping Orders).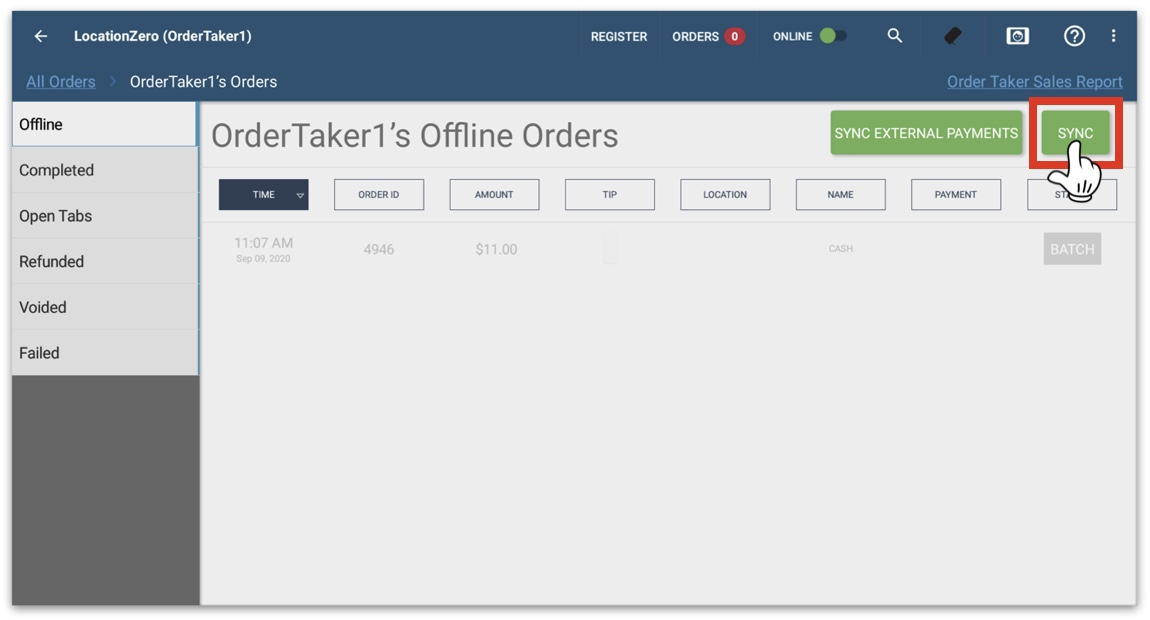 Any unsynced Offline Orders will be listed on the Orders Screen. If the network has returned to your business then you can sync offline orders by tapping the green Sync button.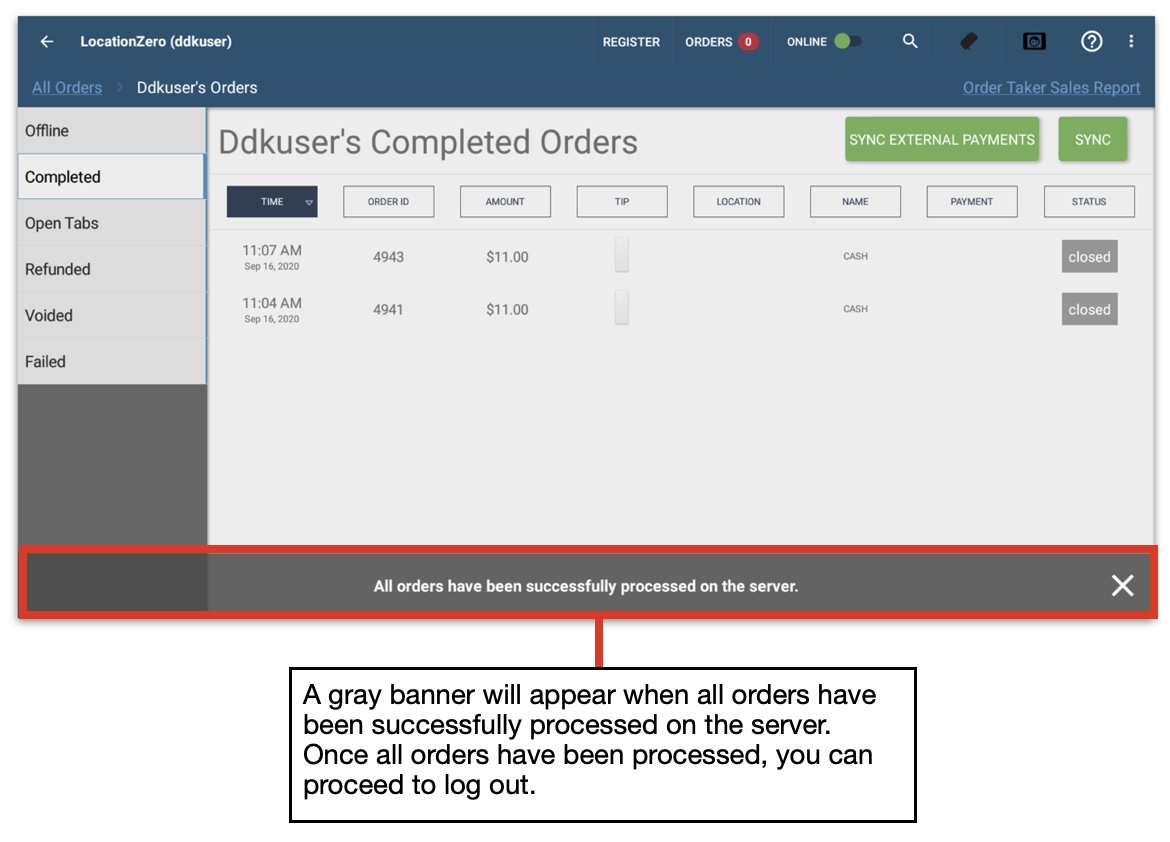 Once all orders have synced those orders will display in the Completed Orders section.
If you have unsynced payments tapping the Sync External Payments button will bring you to the Clover payments app (if you have permission to access this according to your Role settings). For more information on Syncing Offline Payments, click here.