To speed up the process for signing into the Bypass Access app, Administrators can assign User Cards to Employee accounts. This will allow employees and managers to swipe a card at the Bypass Access login screen instead of typing in their associated username and password or PIN. This article will explain how to add a new card.
If you need to order more Employee Cards or a Card Scanner contact our support team at [email protected].
To add a new user card to an Employee navigate to Labor > Employees.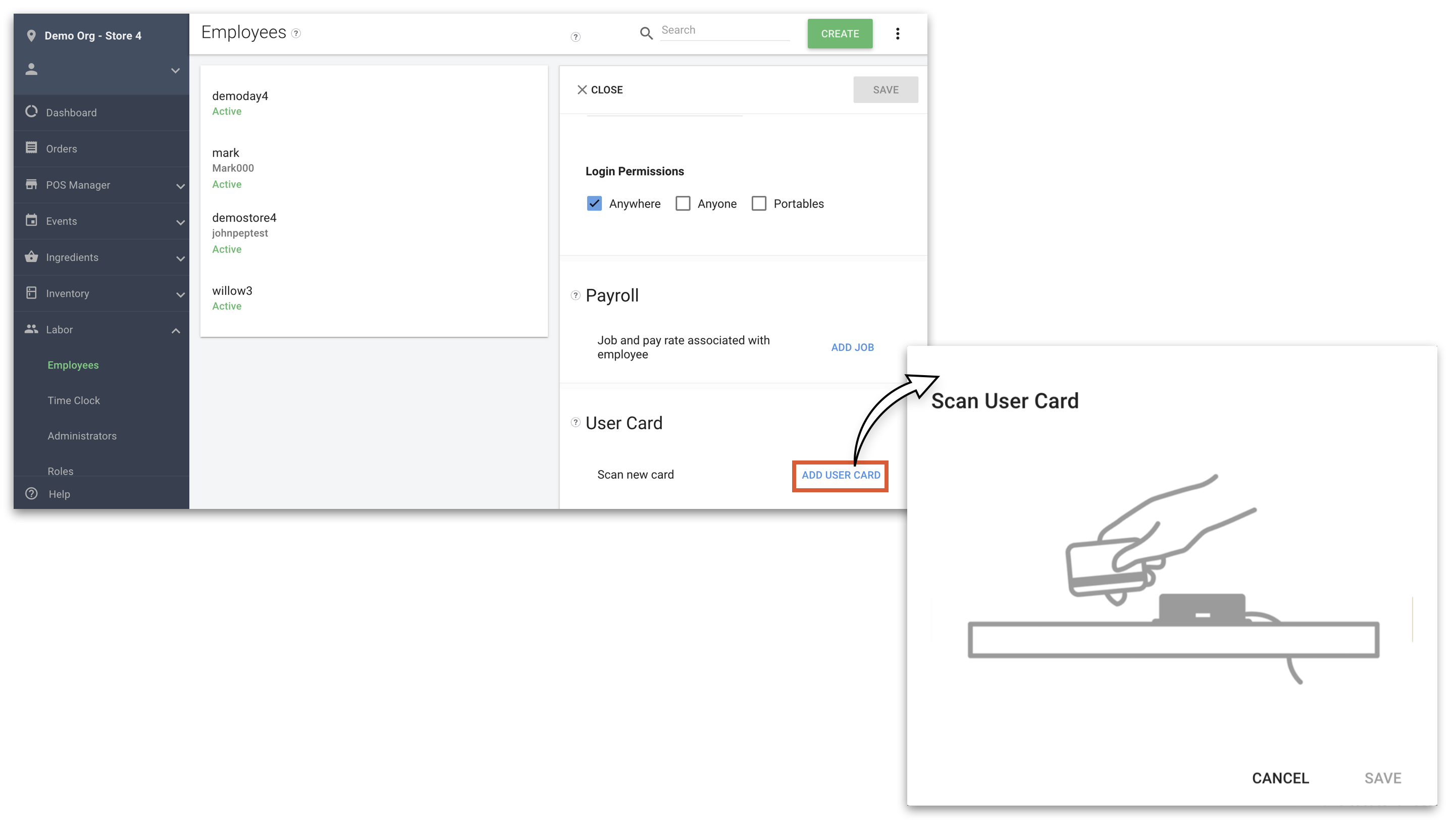 Click on an employee to open the edit panel. Scroll down to the User Card section and click Add User Card.
The new user card will list with its serial number and its expiration date.