To speed up the process for signing into the Bypass Access app, Administrators can assign User Cards to Employee accounts. This will allow employees and managers to swipe a card at the Bypass Access login screen instead of typing in their associated username and password or PIN. This article will explain how to add a new card.
If you need to order more Employee Cards or a Card Scanner contact our sales team at sales@bypassmobile.com.
To add a new user card to an Employee navigate to Labor > Employees.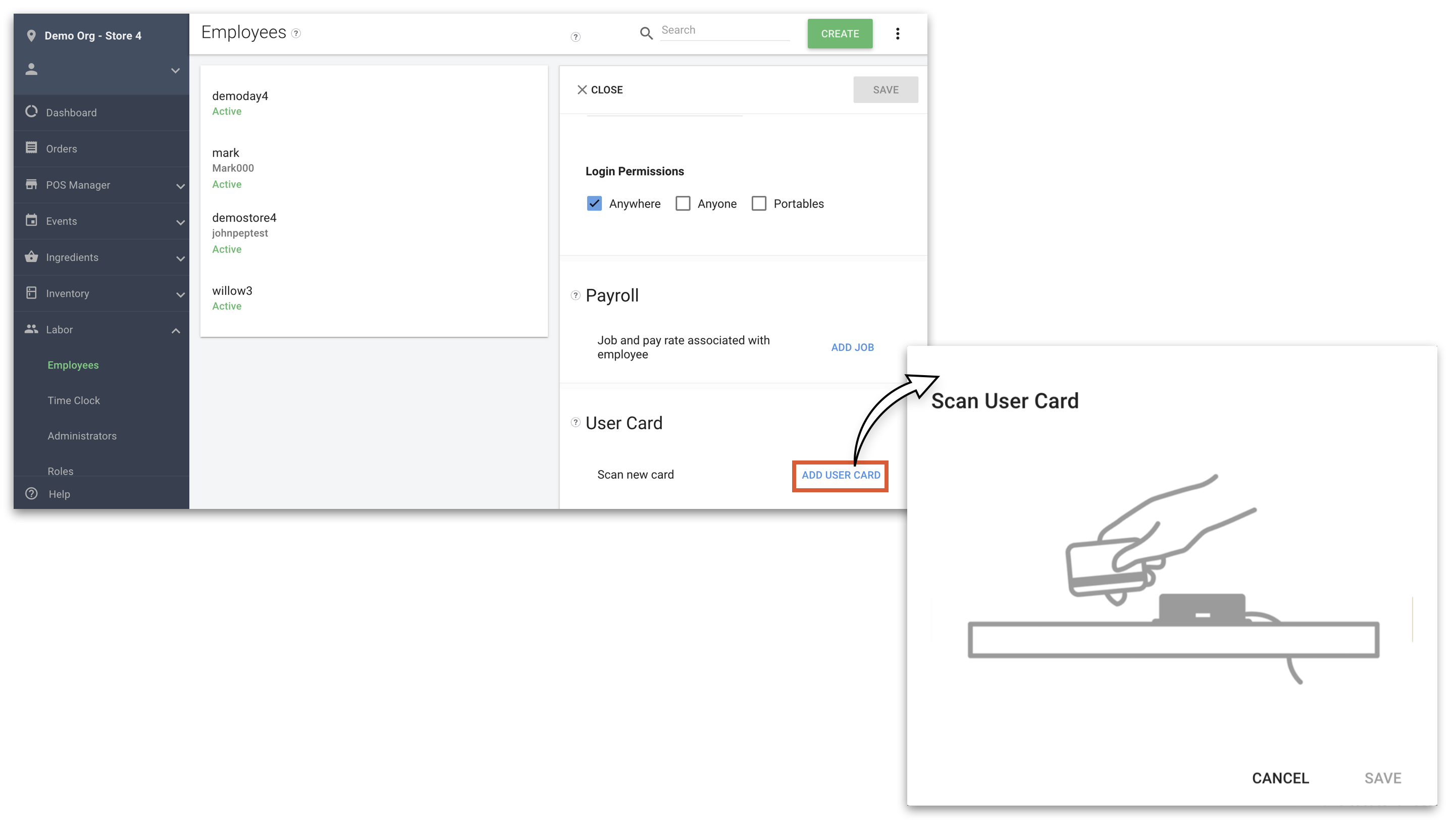 Click on an employee to open the edit panel. Scroll down to the User Card section and click Add User Card.

Above is an example of Bypass Manager Cards. (Note: only Station Duo can utilize QR code login)
The new user card will list with its serial number and its expiration date.