An invalid username or password prevents users from logging into the terminal. This article will explain how to change the Employee password.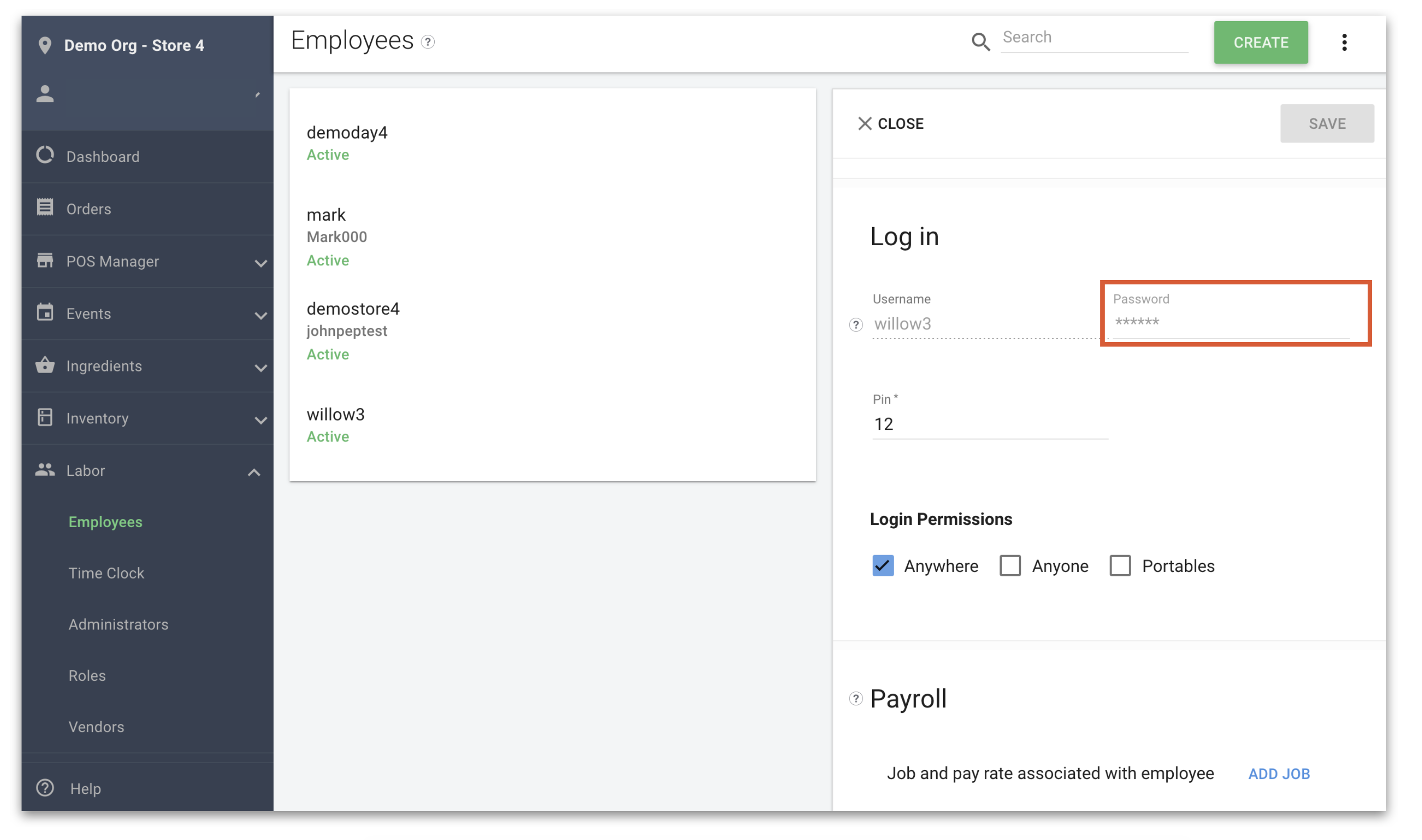 Navigate to Labor > Employees in manager.bypassmobile.com. Click on the user you want to change and type the new password in the Password field. Once finished click Save.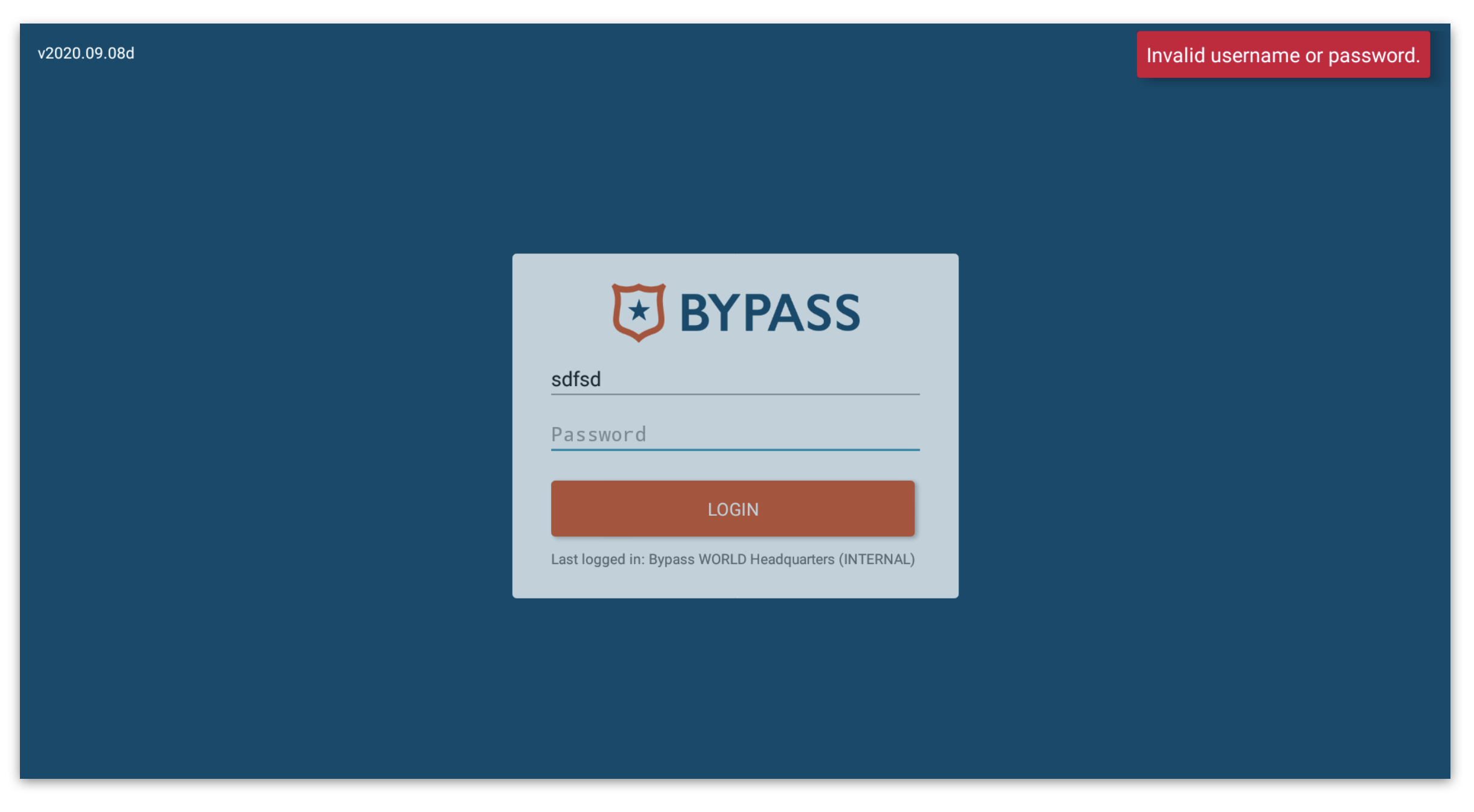 If you continue to have issues logging in contact our support team.