An invalid username or password prevents users from logging into the terminal. This article will explain how to change the Employee password. The log in screen of a register will give an error message as shown below.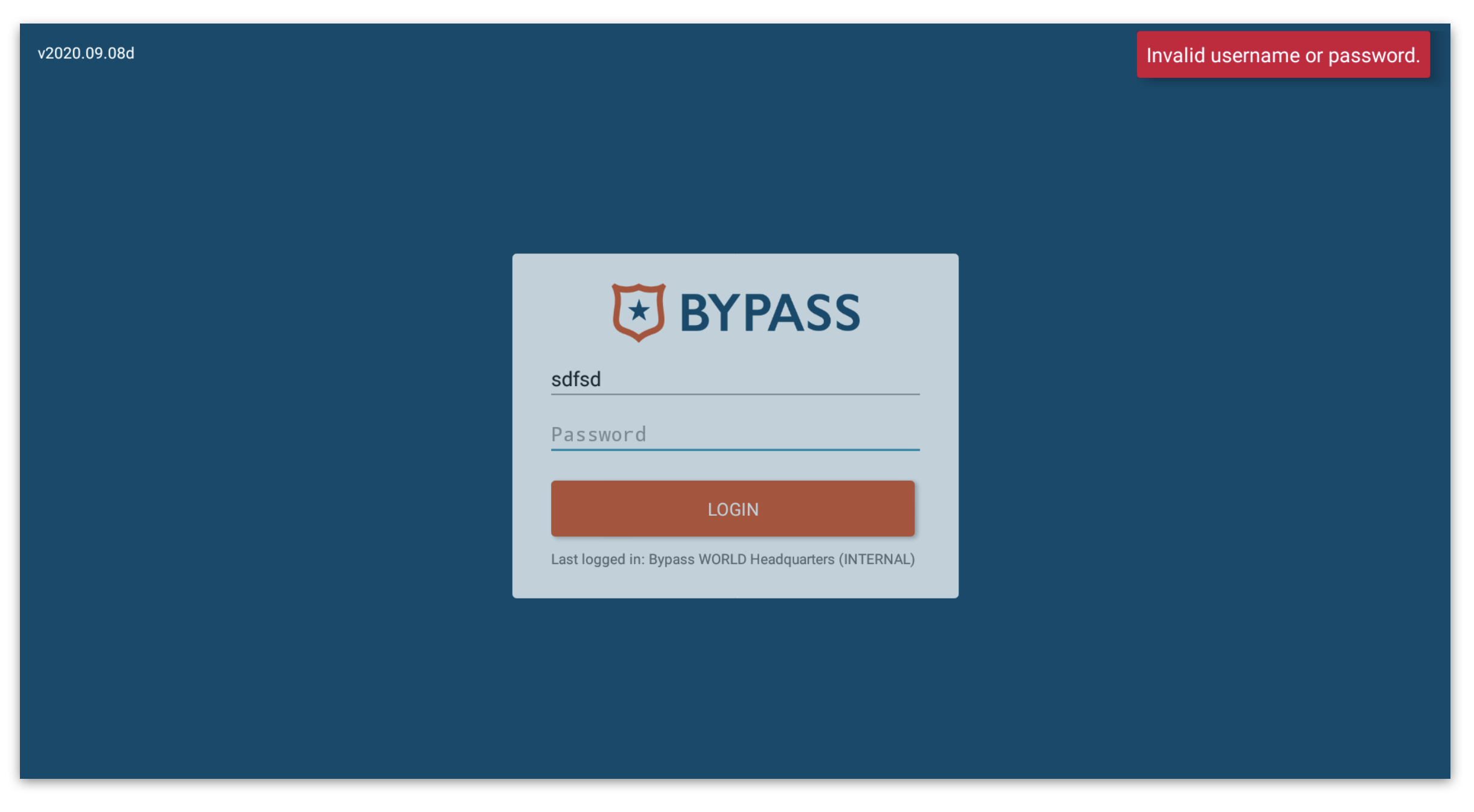 To change an employee's password, navigate to Labor > Employees in manager.bypassmobile.com. Click on the user you want to change and type the new password in the Password field.
Your password must have the following:
Minimum of 10 characters
At least one number
At least one letter
At least one special character (such as: @, #, $, %, &, *, etc..)
Once finished click Save. You can now use these credentials to login to a device.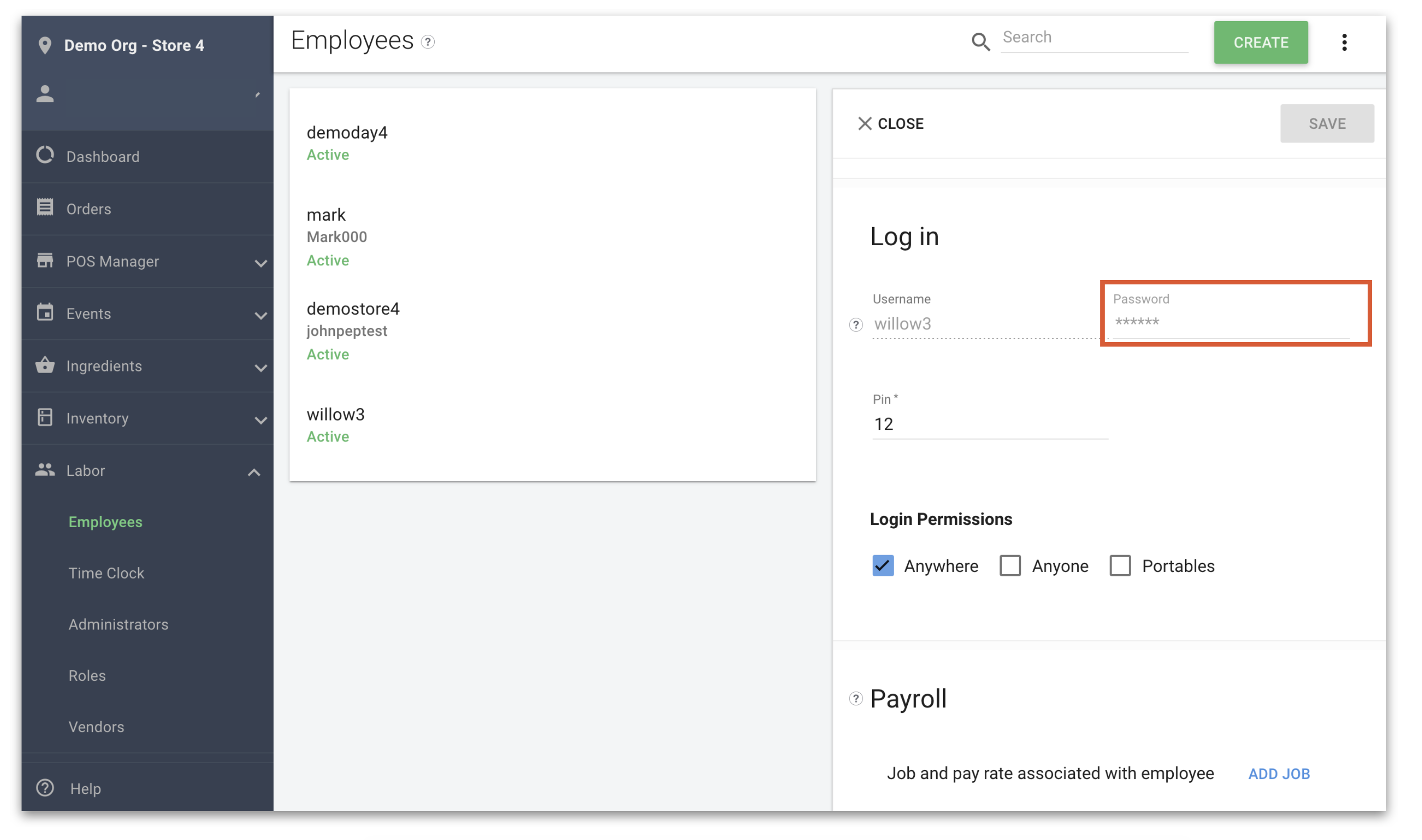 If you continue to have issues logging in contact our Clover Sport Help team.