To manage and receive inventory in Bypass, you will need a place to store incoming inventory. In Bypass, a Warehouse will act as the place incoming inventory is stored.
To configure a warehouse, navigate to Configuration > Inventory Configuration > Warehouse.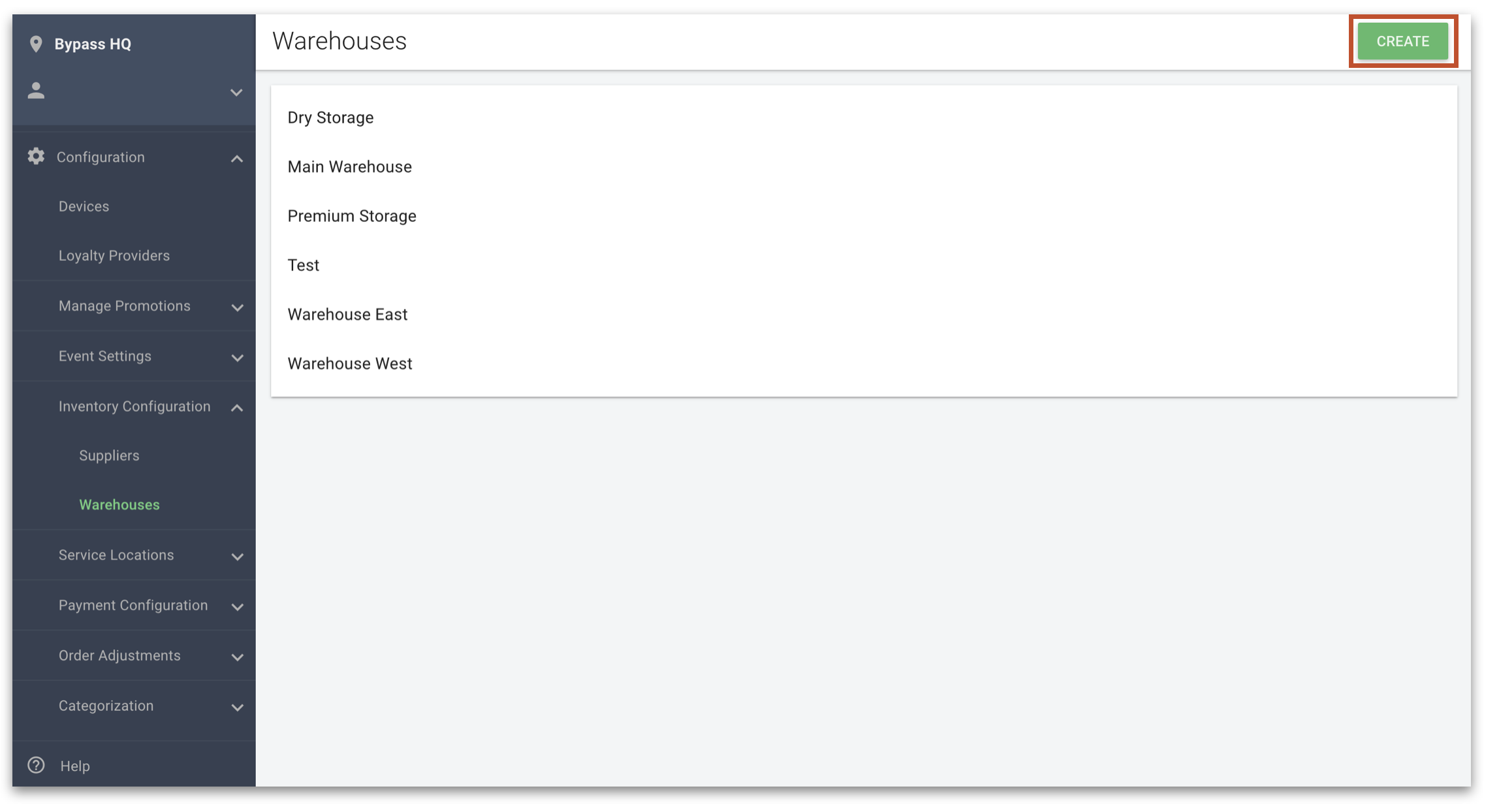 You can edit existing warehouses by clicking on them or you can create a new warehouse by clicking the Create button in the top right.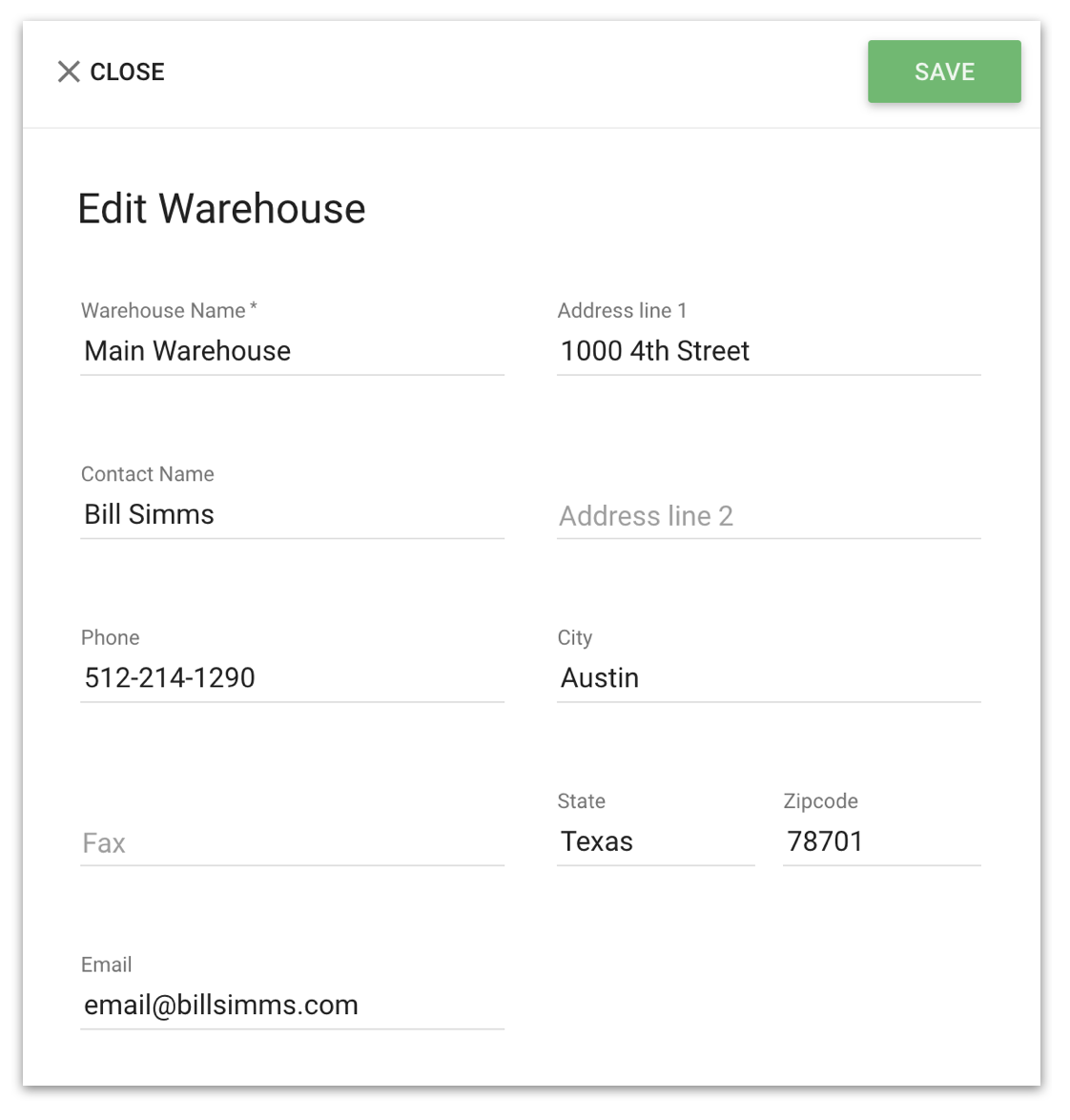 Fill out the name and address for the warehouse in the window. The address will show when creating a purchase order so if you plan on receiving inventory at this warehouse, then carefully fill out the correct address here.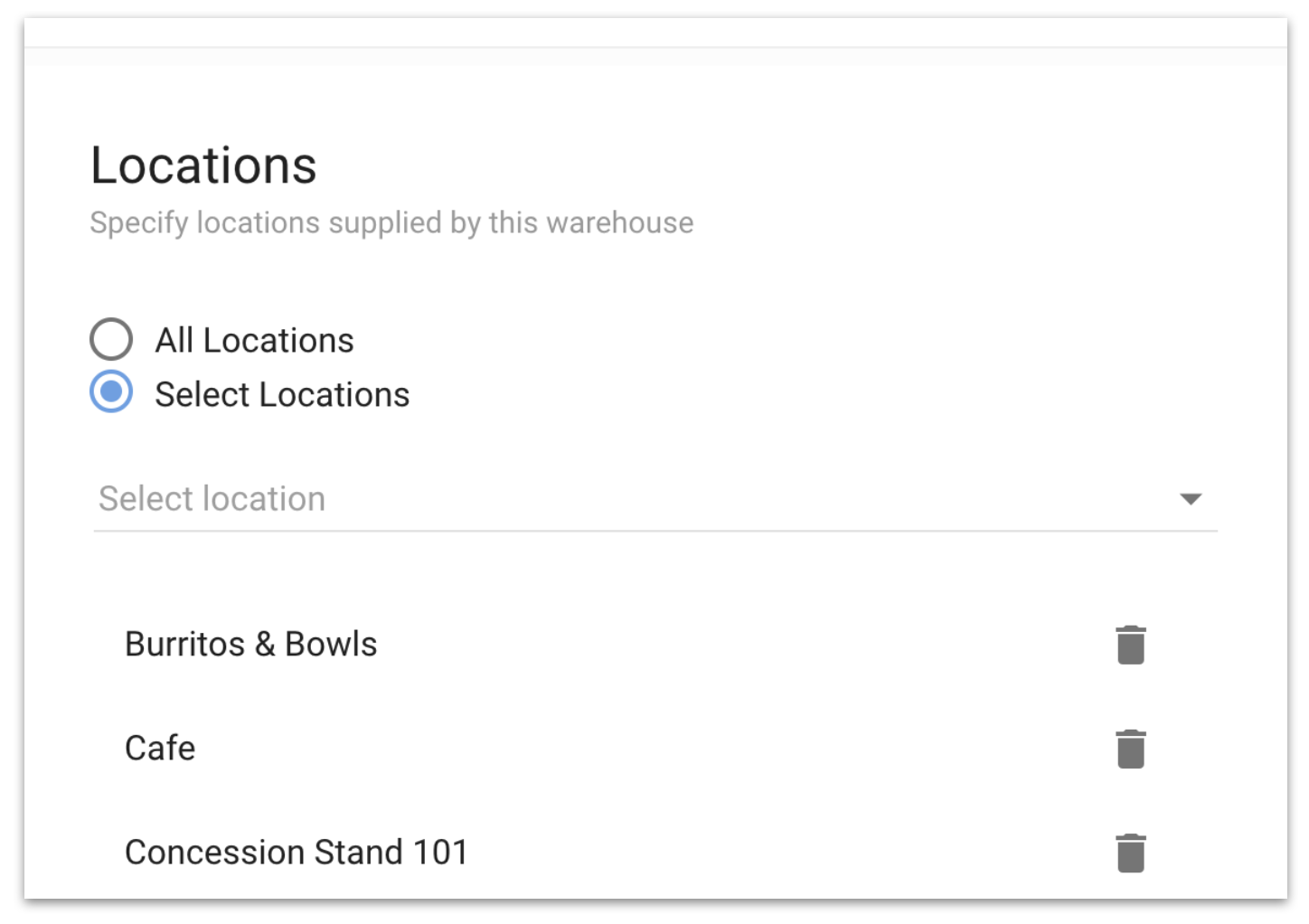 Choose what locations you will be able to supply with this warehouse. At the bottom under locations, choose either All Locations or Select Locations.
Just click on the Select location dropdown and choose the appropriate locations.
Click Save to finalize.