Inventory Categories are used to help organize your Stock Items for reporting purposes. Once categorized, you will be able to sort and filter Inventory reports in the Reports section of Bypass Manager.
Table of Contents
To categorize Stock Items for use in your Standsheets, review the article Creating and Managing Standsheet Categories.
Inventory Categories Overview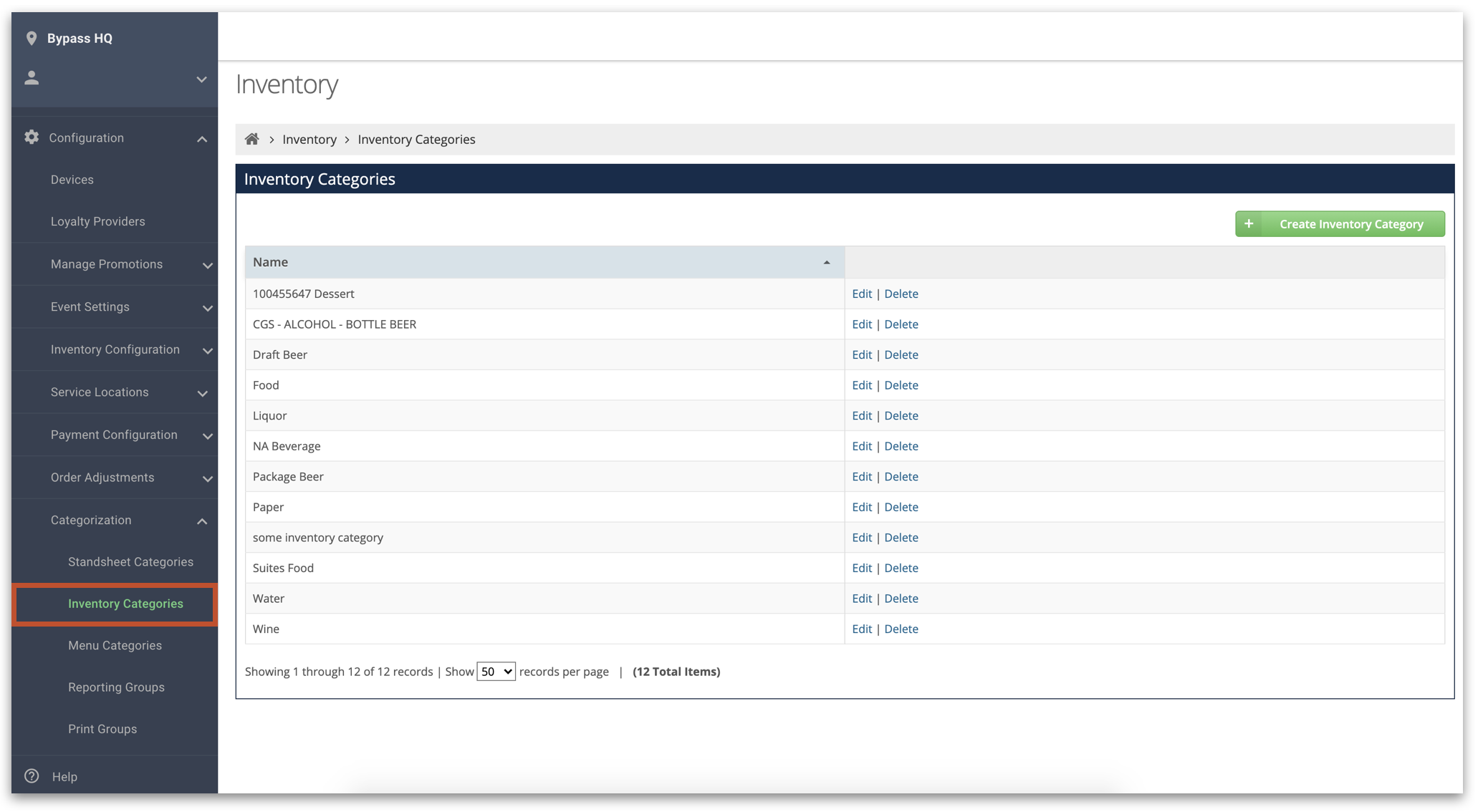 Inventory Categories can be found under Configuration > Categorization in the left sidebar navigation in Bypass Manager.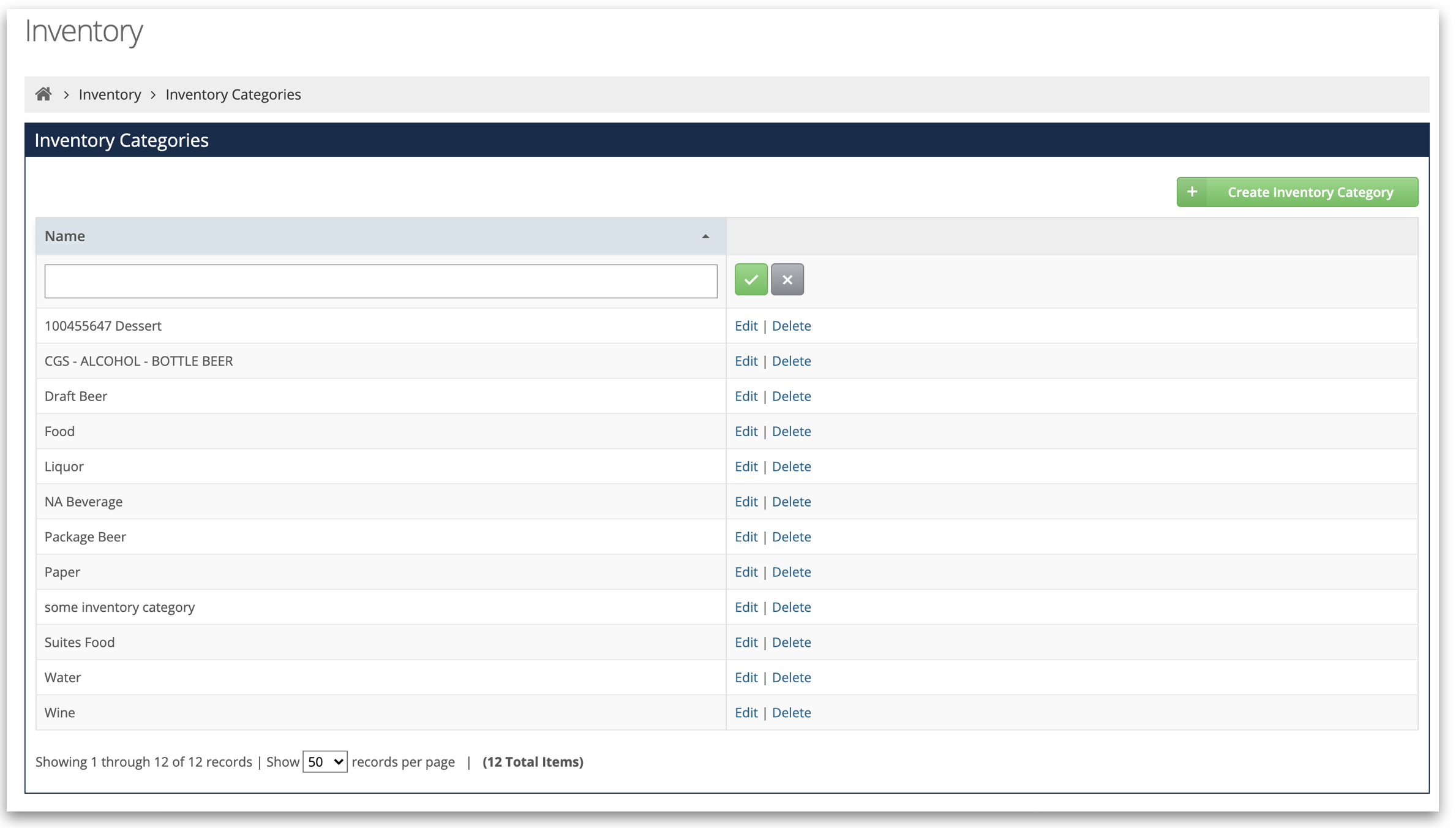 Clicking Create Inventory Category opens a text field to enter the categories name. You can edit the name again at any time by clicking the Edit button.
You can delete a category by clicking Delete. Once an Inventory Category is deleted, it cannot be recovered and its name can no longer be used. Deleting an Inventory Category will not delete the Stock Items in it. However, it is recommended you reassign any Stock Items to a new category before you delete the category.

Assigning an Inventory Category to a Stock Item
Once you have created your categories, you can then link the categories to your Stock Items. For more information, visit the article Creating and Managing Stock Items.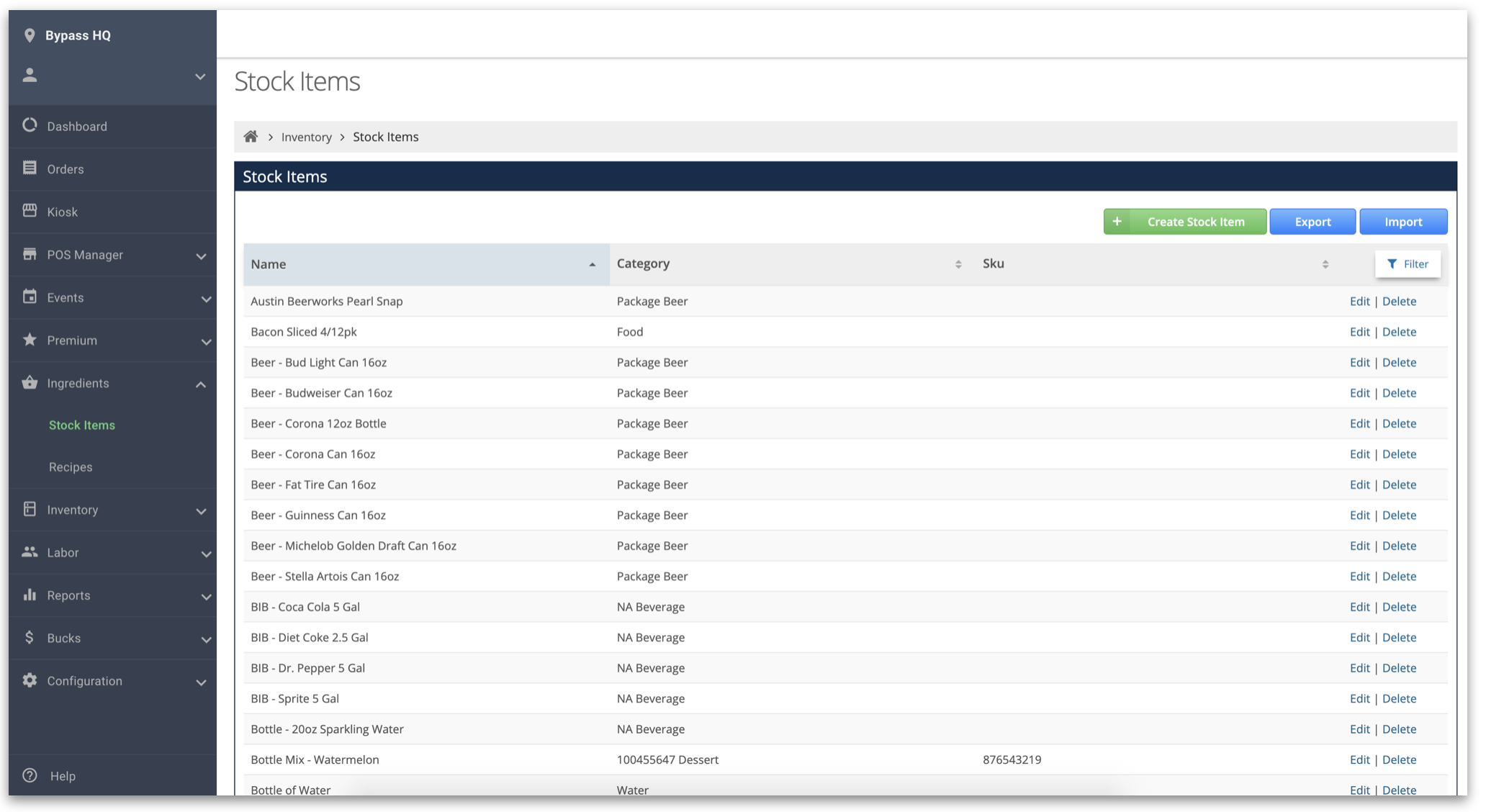 To edit a stock item navigate to Ingredients > Stock Items and click the Edit button.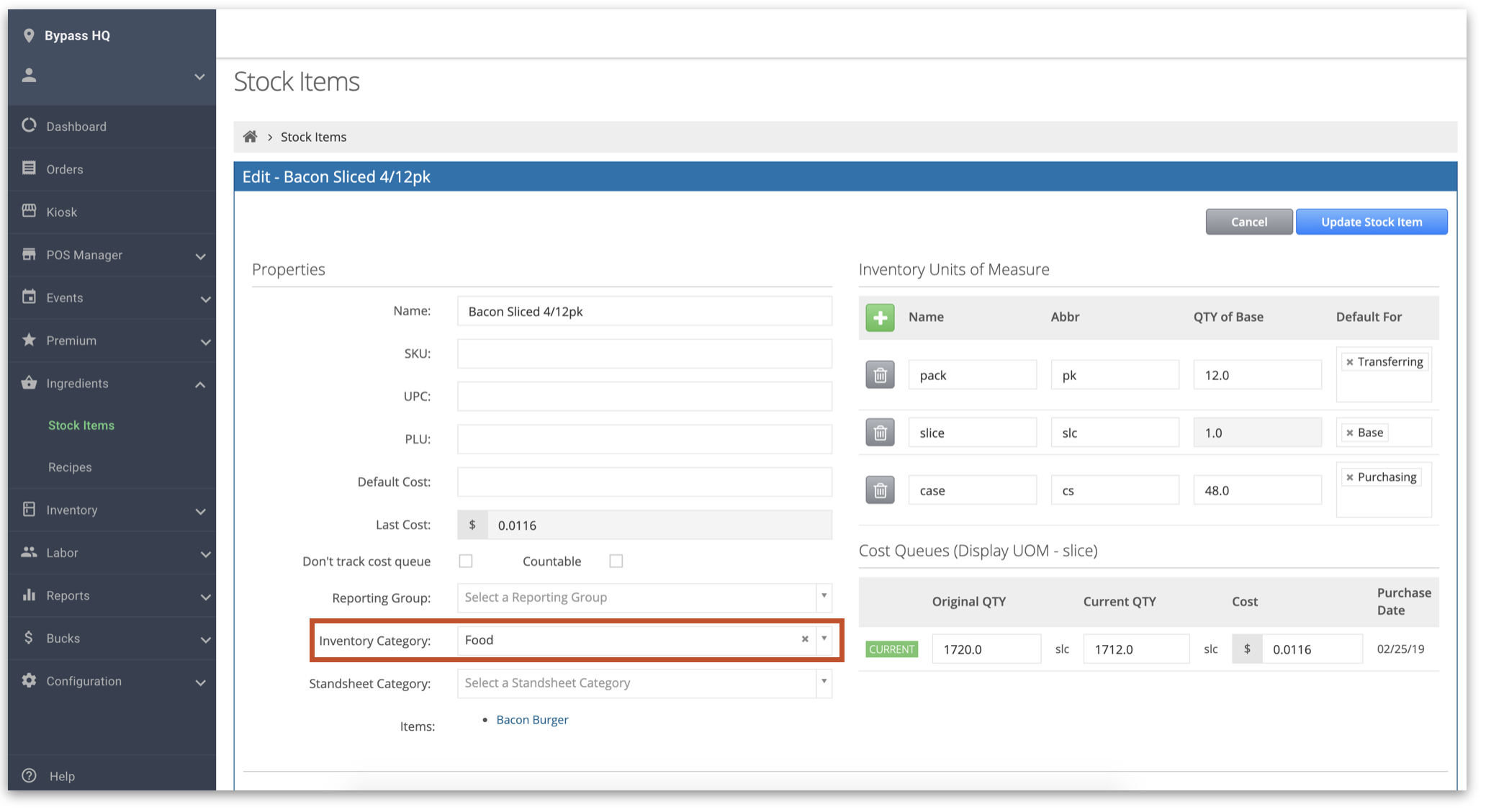 Clicking on Inventory Category will show any existing categories to choose from. Save changes by clicking Update Stock Item.
Inventory Reporting
Inventory Categories allow you to filter and organize your reports to your liking. To learn more about Inventory Reports, click here.