The Orders page contains a record of all orders places through your venue. You can get details and make changes to any orders that have synced to the server. (Note: It may take a few minutes for orders to hit the server.)
Table of Contents
Viewing Orders in Manager
All orders from all devices will show up on the orders page. To navigate to the Orders page, click on the Orders button on the side navigation bar.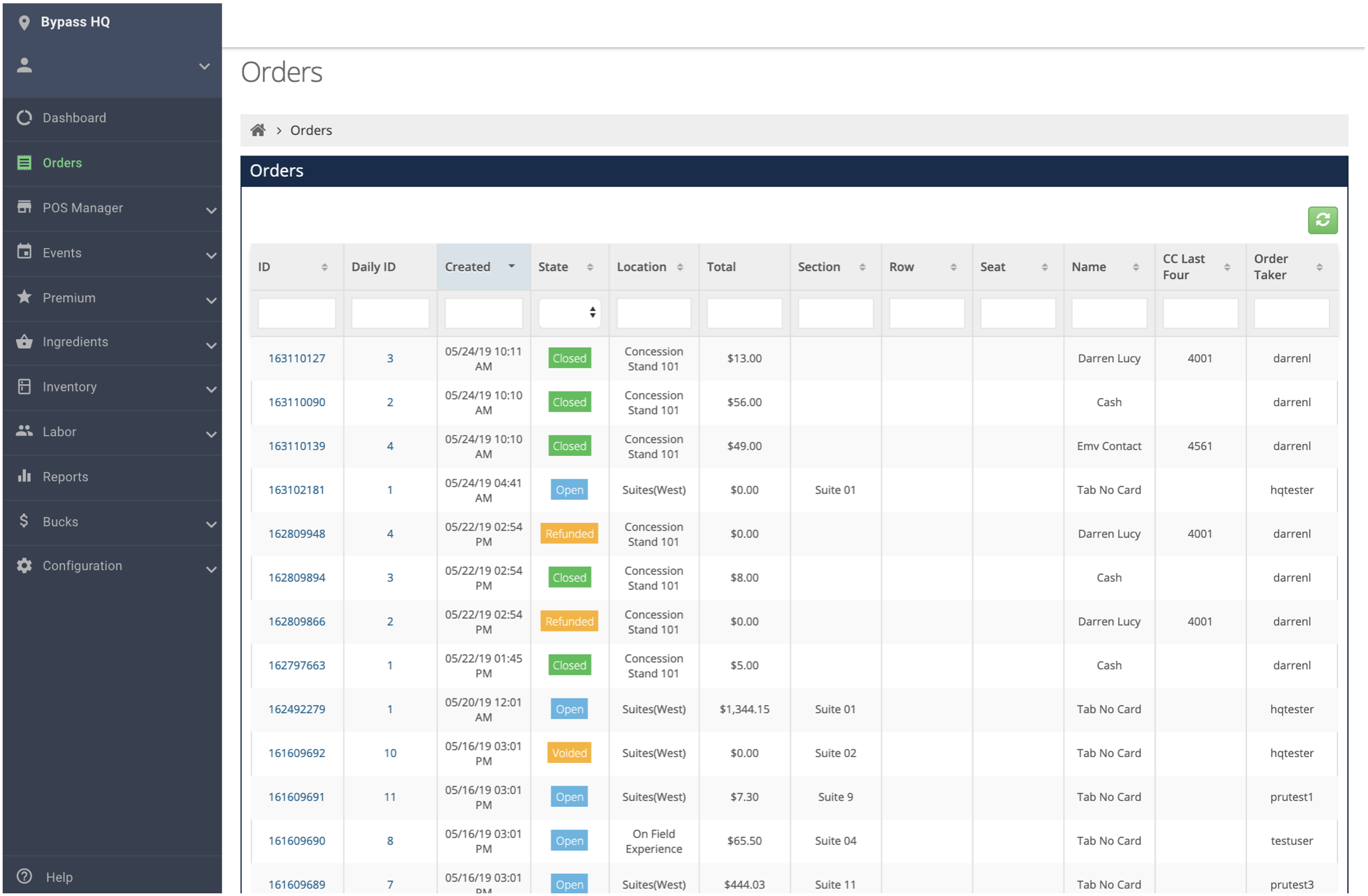 Orders are organized chronologically by default. You can also organize by Name, last four of the Credit Card, Order Taker, or any field by clicking on the top bar.
Orders can have one of five types of states.
Closed - Order processed effectively, and the transaction has gone through.
Open - Order has started but has not been closed yet (typically tab or tab no card). You can now write off open orders if you cannot collect on them.
Refunded - Order has been completely refunded.
Voided - An Order that could not complete and was voided on the register.
Failed - Any order that was attempted but could not complete.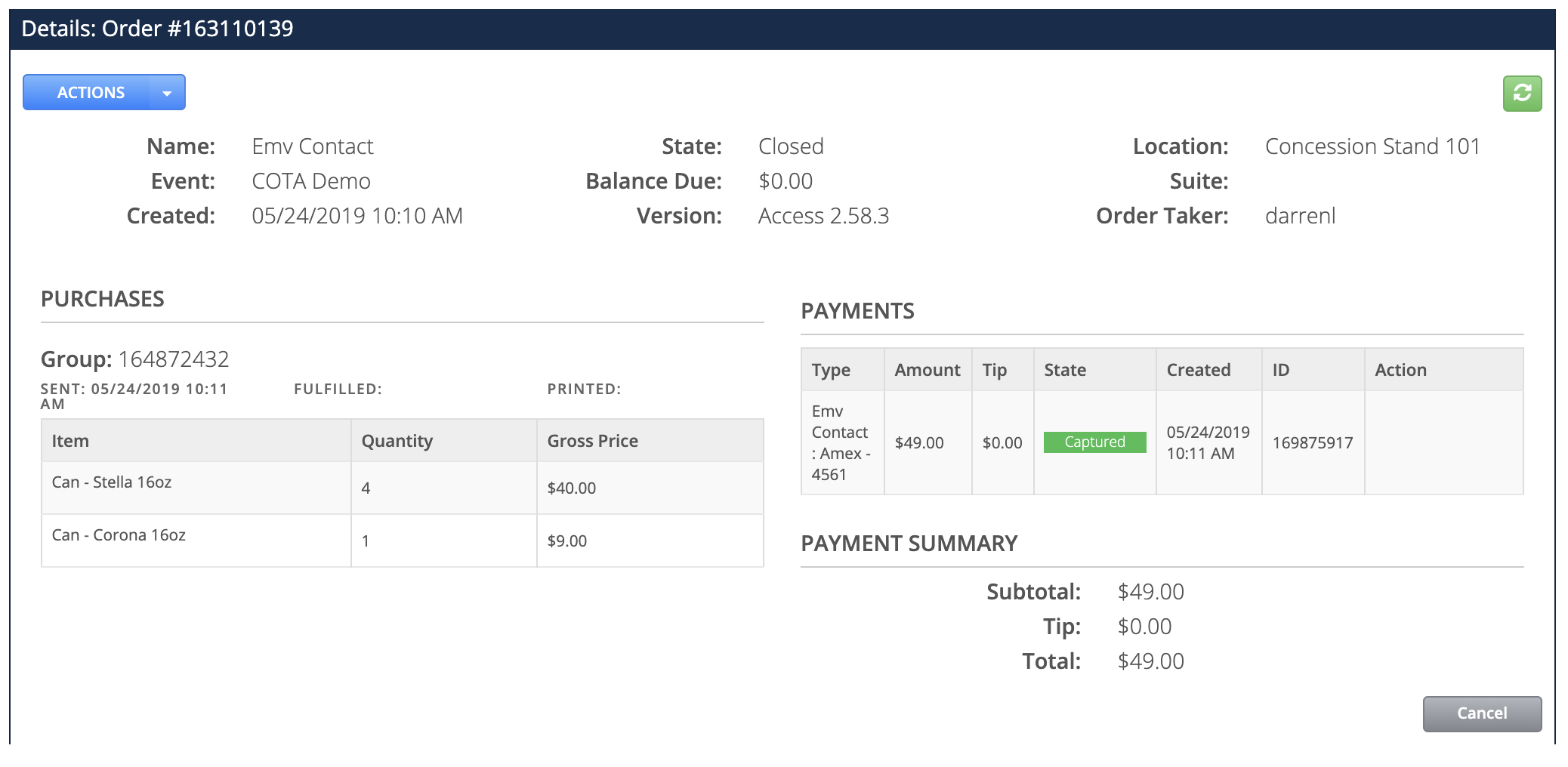 Here you can see the details of the order. You can use the blue Actions button in the top right to refund the whole order if you need to. Otherwise, you can return to the orders page by clicking the Cancel button.
If you would like to refund individual items on order, you must do it on the tablet on the day it was processed.
Viewing Orders on the Register
When on the register you will see orders for that day. To view orders, either click on the Orders window when first logging in or click the Orders button at the top of the register screen.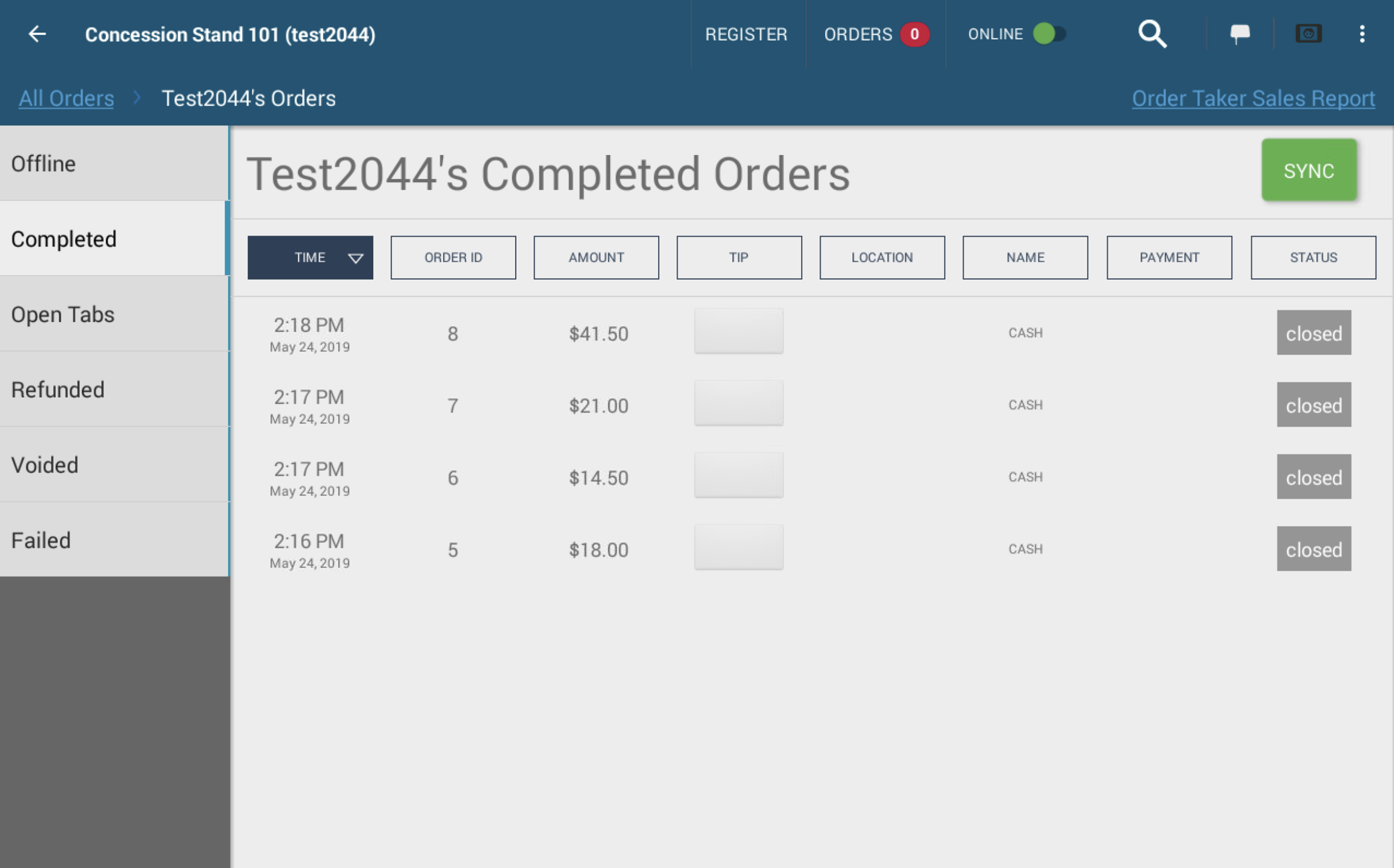 By default, you will see all of the orders of the logged-in employee for that day. Tap on an Order to get more information on it.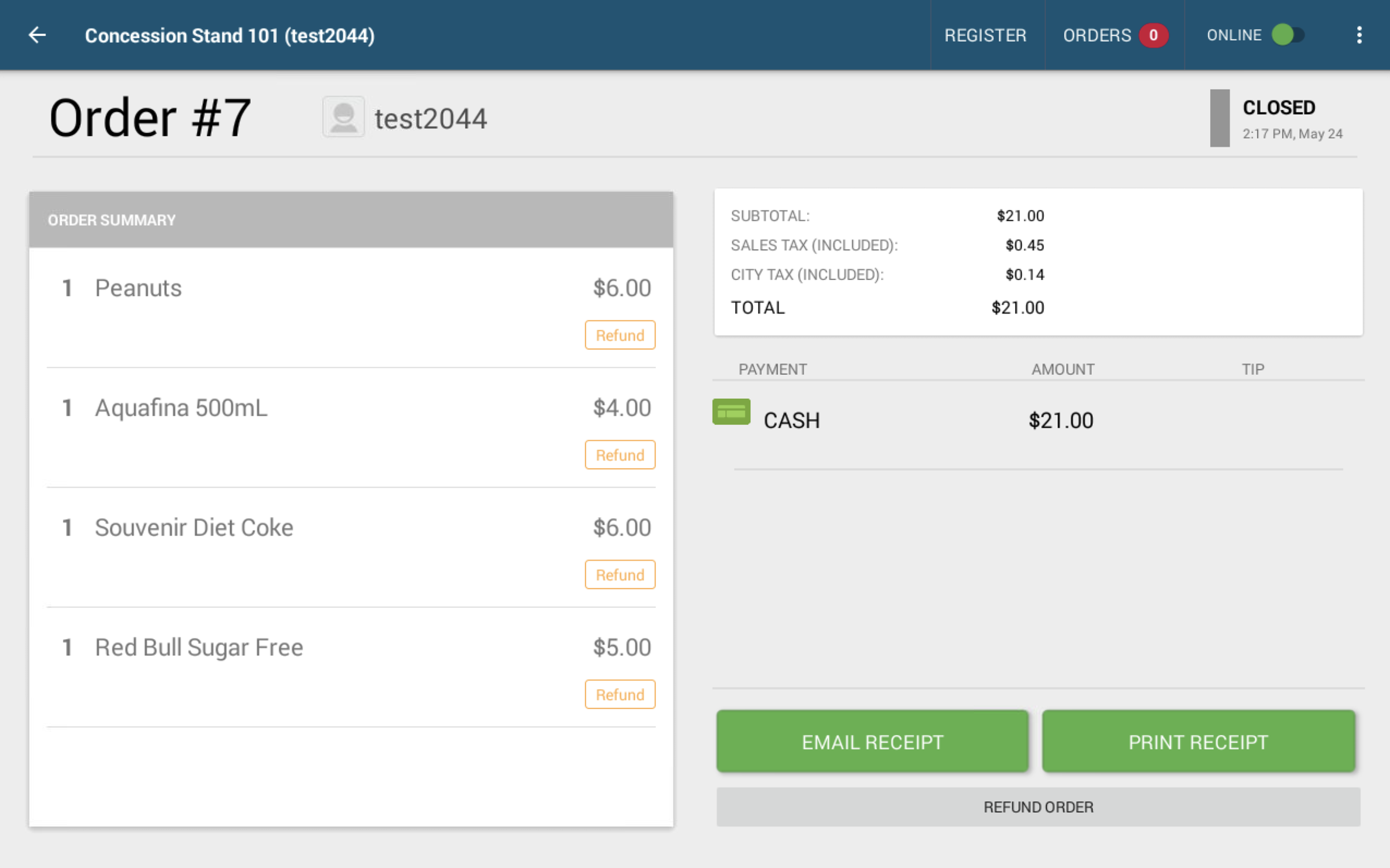 From here, you can Email and Print the receipt. You can also refund individual items by clicking the orange Refund button, or you can refund the whole order by clicking the Refund Order.