The Order Screen has detailed information on orders placed through Bypass. This article will explain how to navigate the Orders Screen, search for orders, and edit orders.
Table of Contents
How to Navigate to the Orders Screen
To view the Order Screen from the Register Screen, can tap on Orders.
To view the Order Screen from the Home Screen, tap on the Orders icon.
Order Screen Overview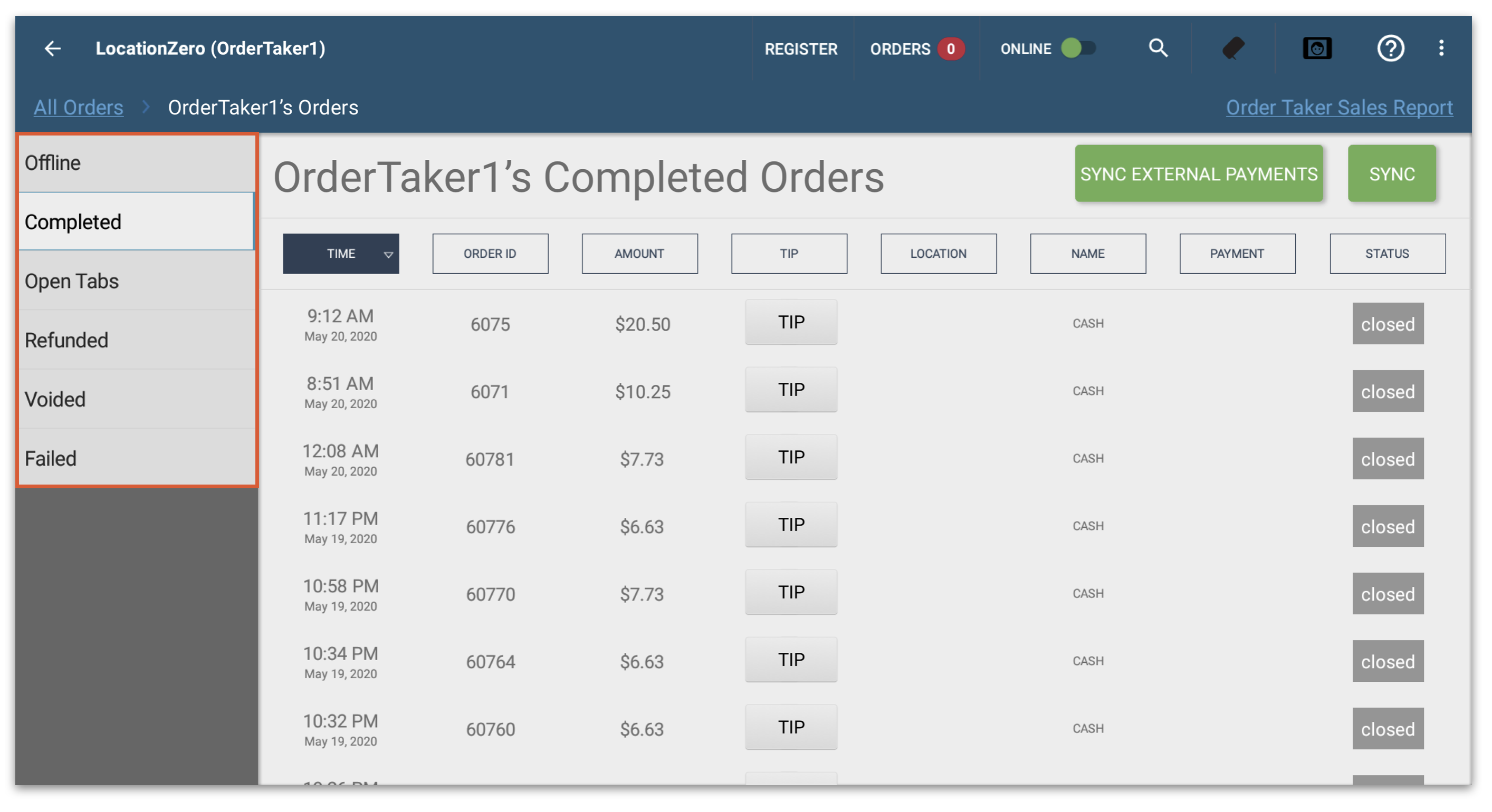 The Order Screen will display the current user's orders. Using the navigation bar on the left, you can view:
If you want to see all orders for a Location, then you must tap All Orders. You can search for an Order by tapping the Search Icon.

You can filter and organize the displayed orders. Tapping on Time, Order ID, Amount, Tip Location, Name, Payment, or Status will organize the currently displayed list.
Order Details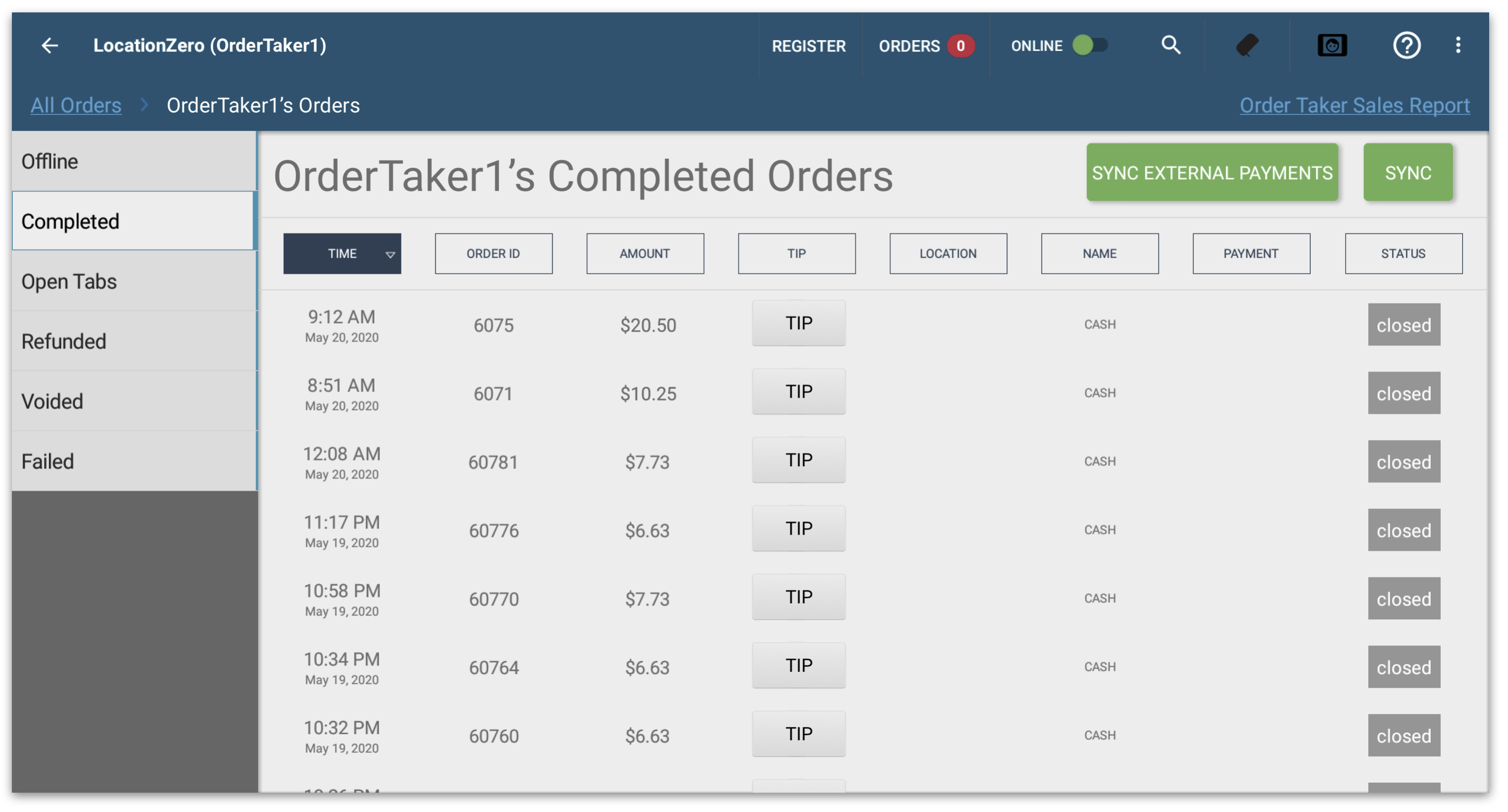 From the Orders Screen, you can:
Tap on an order to get more information.
Tapping on an Order will display the Order Details screen. Here you can: