Bypass keeps a history of every "Inventory Movement" performed through the Admin website or a tablet. Details are listed below on how to view any movement performed at your venue.
View Inventory Movements by navigations to Inventory > Inventory Movements.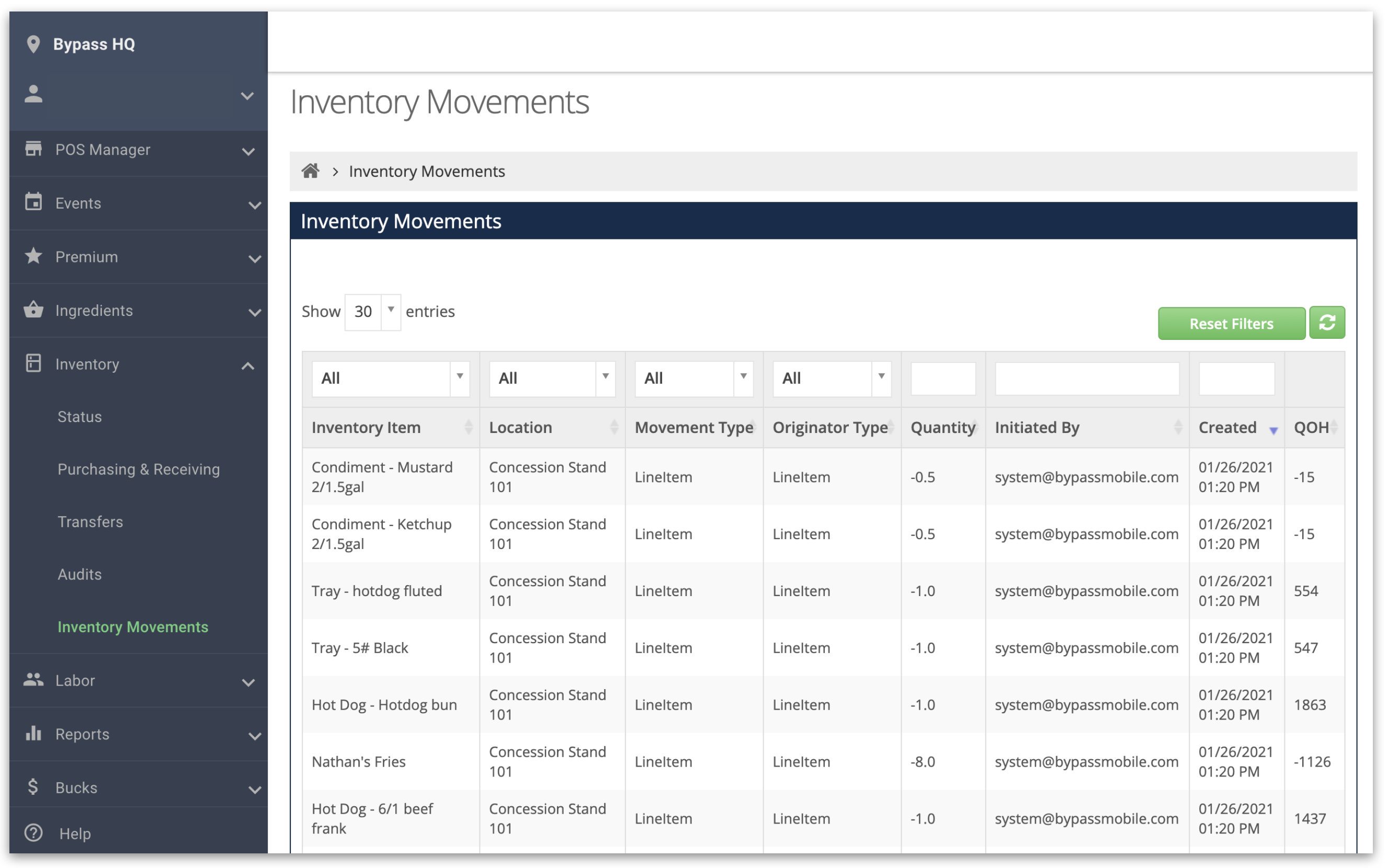 Inventory Movements generates all of your venue's inventory movement data that exists in the Bypass system shown in different columns.
Inventory Item: This column will display the movement activity of the stock item in question
Location: Shows the source or destination location of the inventory movement
Movement Type: The "type" of movement that was performed; inventory transfer, line item, waste, or gratis
Originator Type: The "originator" of the movement describes where the movement came from; Admin, an inventory transfer, a purchase order, or line item
Quantity: Displays the "count" of the stock item in question for your inventory movement
Initiated By: Shows the email account associated with the individual that performed your inventory movement
Created: The time and date that the inventory movement was created on
QOH: Displays the available quantity on hand