Clover Sport Manager's Suite Bookings work in conjunction with the customer facing pre-order portal. By typing important notes into the Notes section under the Booking, you are able to tailor the event day service to the customer's needs. Additionally, customers can add additional notes to their order on the OCPO website before submitting their order. These notes get saved in the Booking and printed on the Setup Guide for pre-event preparations.
Read on for a step by step guide of this process.
Add Notes to Suite Booking
Once you have created a booking in Premium > Bookings for your event, type your notes in the Notes field and click Save.
Note: There is a 250 character limit for the Notes field.
Use OCPO to Add Additional Notes
Customers can then sign into the OCPO portal unique to your venue and build their order.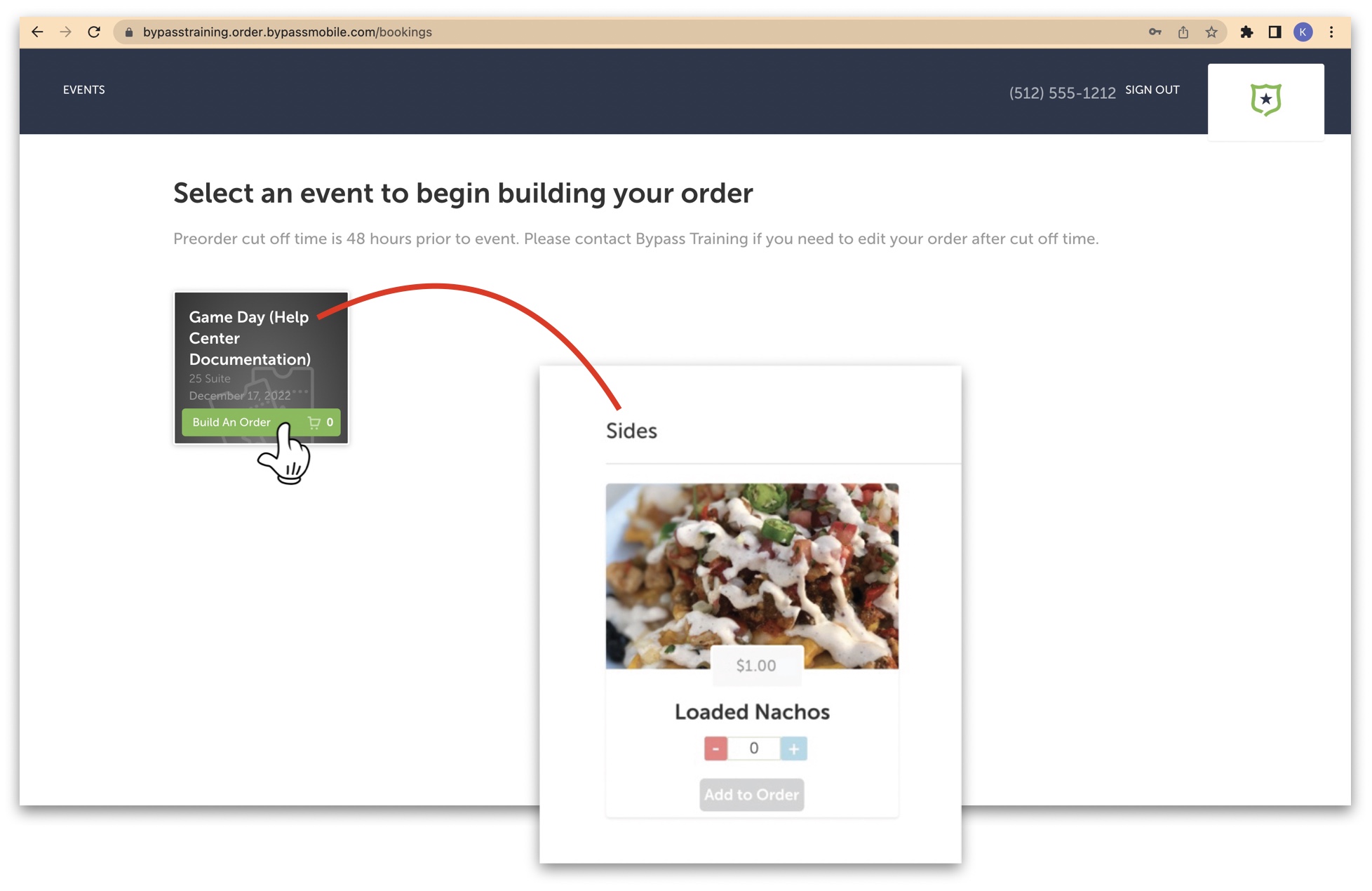 When the customer has finished building their order, they click on the cart to check out. Under Special Instructions, they may add additional notes below the booking notes that have already been saved in Manager.
Existing notes that have been entered into Manager will populate in the notes field as shown below. The customer will click below the existing notes to type in additional notes for their booking. The customer must click Save Instructions so that the notes will save in the booking in Manager.
Note: Only Order Level Special Instructions will save to the Booking on Manager. Item level instructions will appear on the pre-order itself.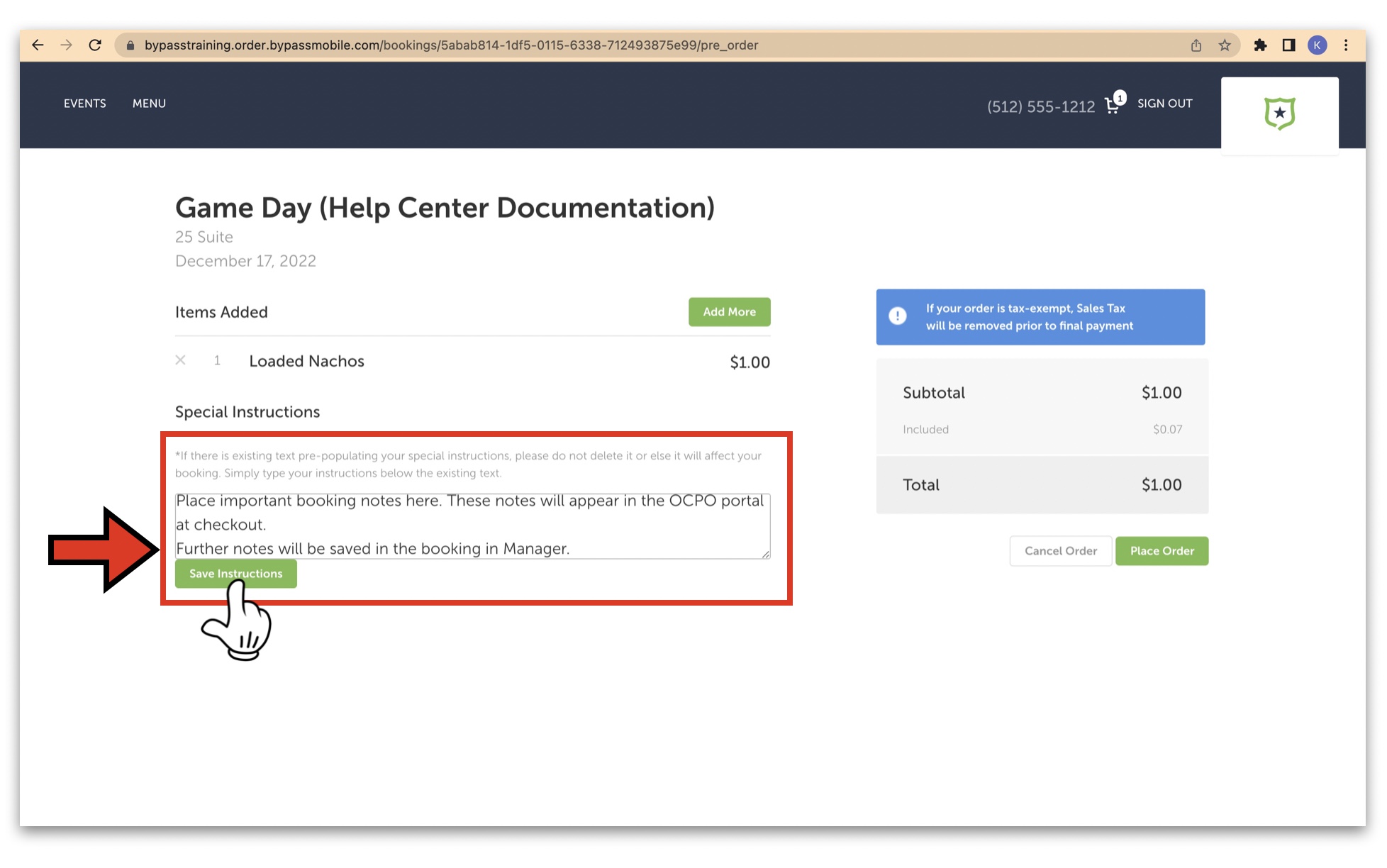 In this example, "Further notes will be saved in the booking in Manager" appeared in Manager after the customer saved the instructions on the OCPO website.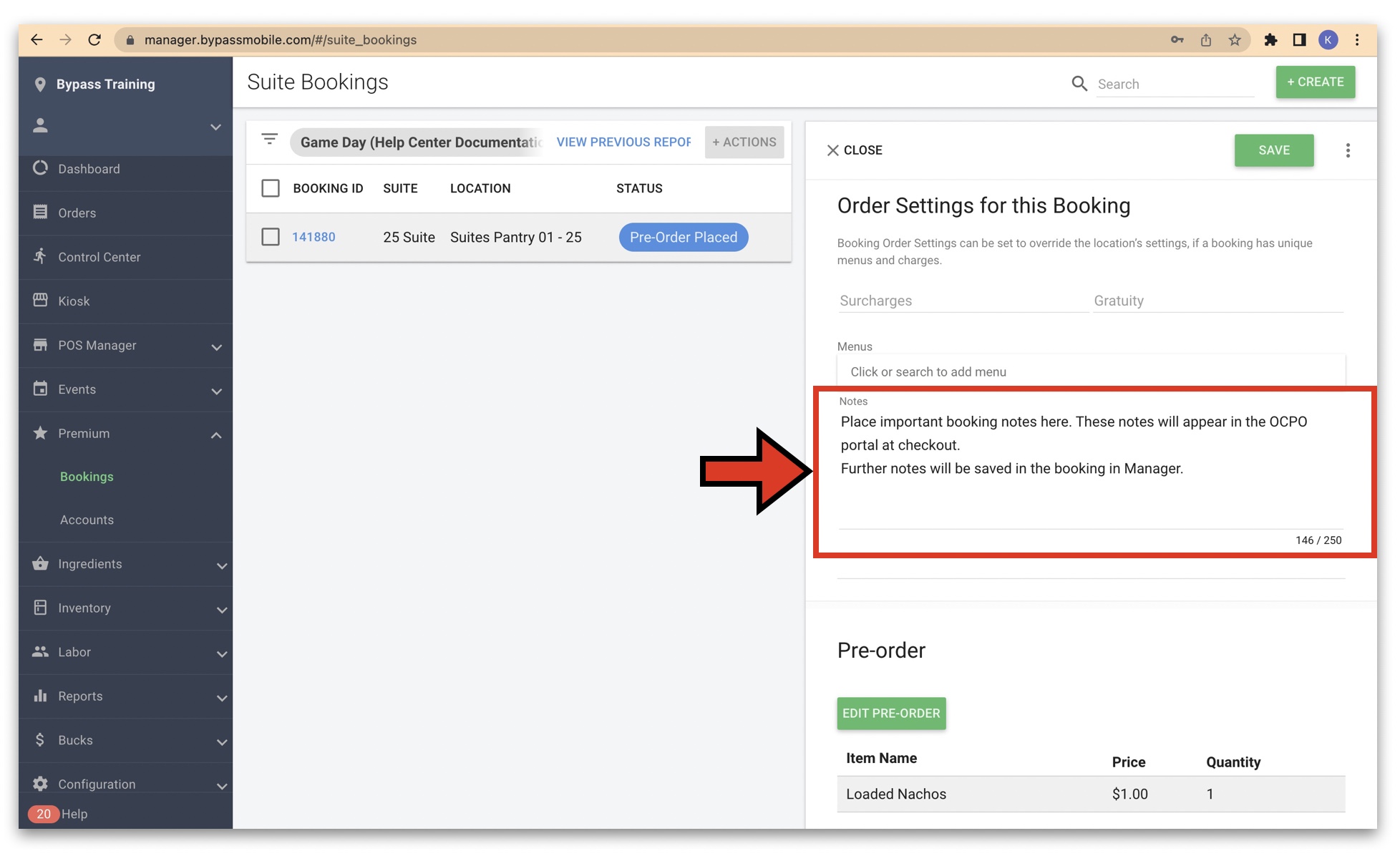 Download Setup Guide
When you are ready to make preparations for the day of the event, you may download the Setup Guide which contains the information needed to get the suite ready.
1. Under Premium > Bookings, select the correct event in the gray bar at the top.
2. Click on the checkbox next to the Booking ID for the desired booking.
3. Click on the blue Actions button in the upper right corner of the page.
4. Click on Setup Guide.
5. Click the Download Report button.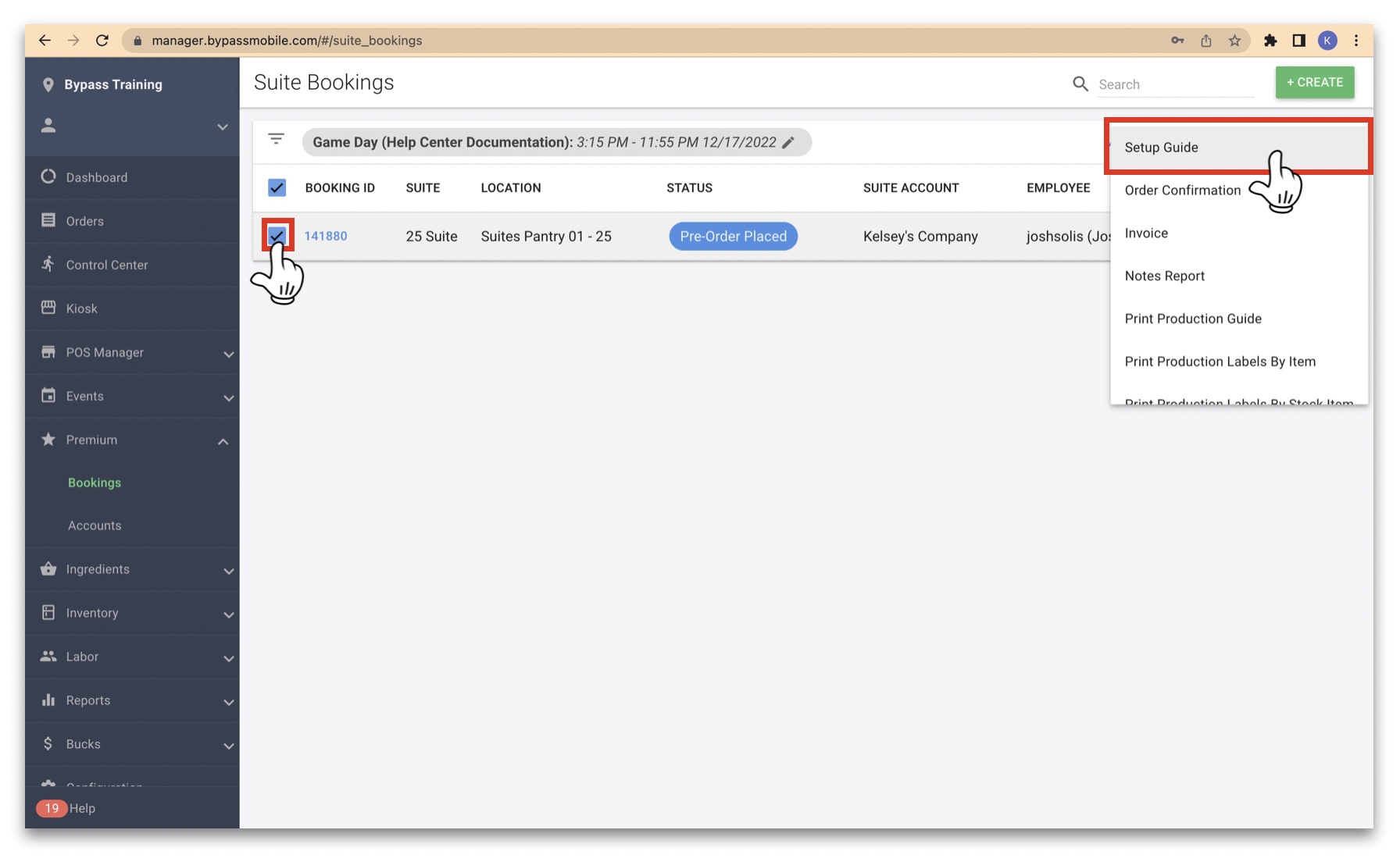 Example Setup Guide
The Setup Guide contains both the notes that you typed into Manager and the notes that the customer saved in the OCPO website.