Five minutes before the event start time (as indicated by the start time you set for the event under Events > Events), preorders will automatically convert to open tabs on the terminal that can be added to during the event.
It is recommended to let the system auto-convert the preorders to ready orders.
However, if at the event start time your pre-orders have not auto-converted, you have a manual option to convert the pre-orders as shown below: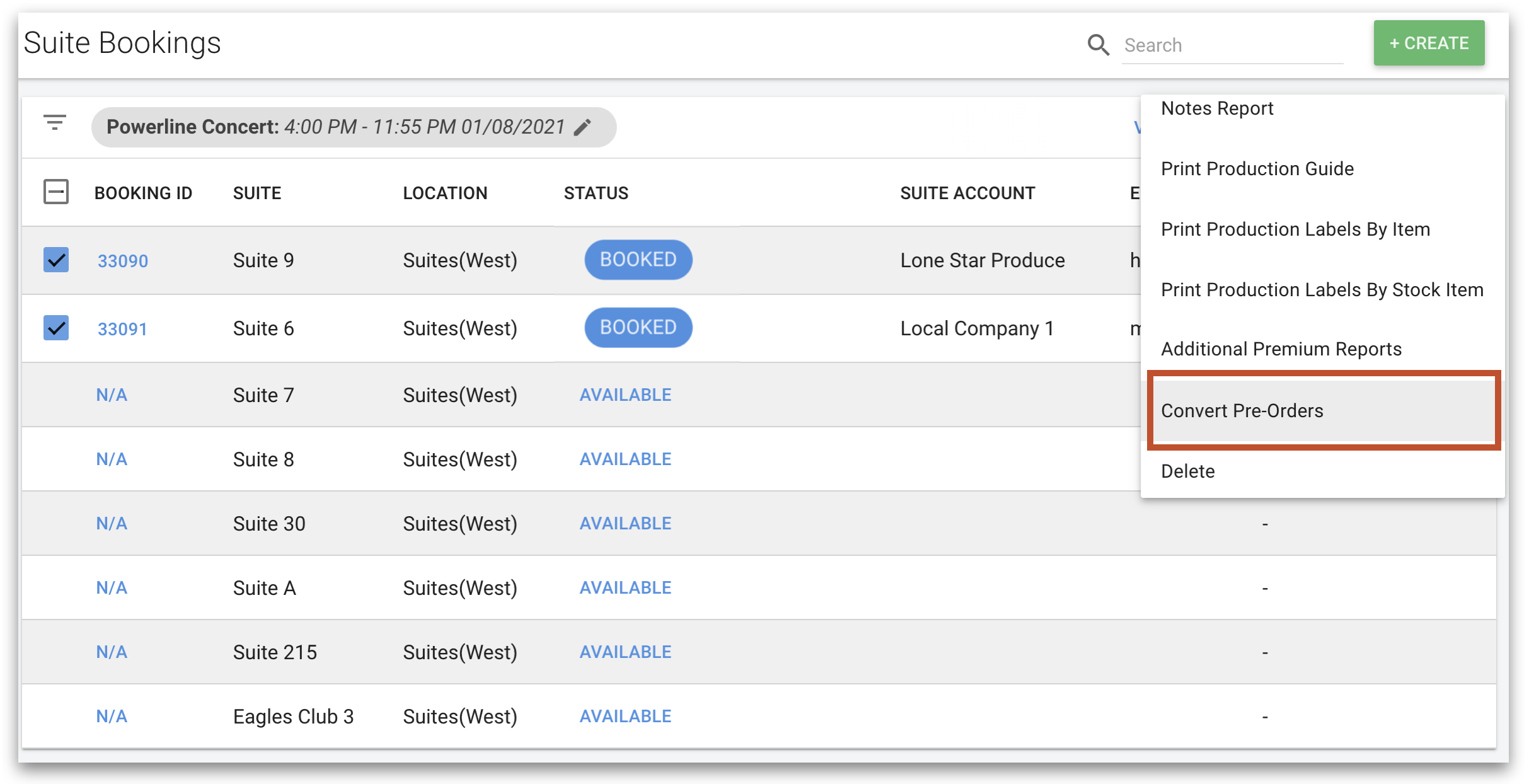 Converting pre-orders will convert pre-orders into ready orders. These orders can be accessed by any register logged into that location.
Note: Gratuity cannot be added or removed in Bypass Manager after pre-order conversion. Please make any necessary modifications on the device.