Items made in Fourth can be imported into Bypass. Item differences are signaled by a yellow dot in the top right corner of the Menu Manager page. Note that it can take up to 10 mins for items created in Fourth to become available in Bypass.
Table of Contents
Importing Items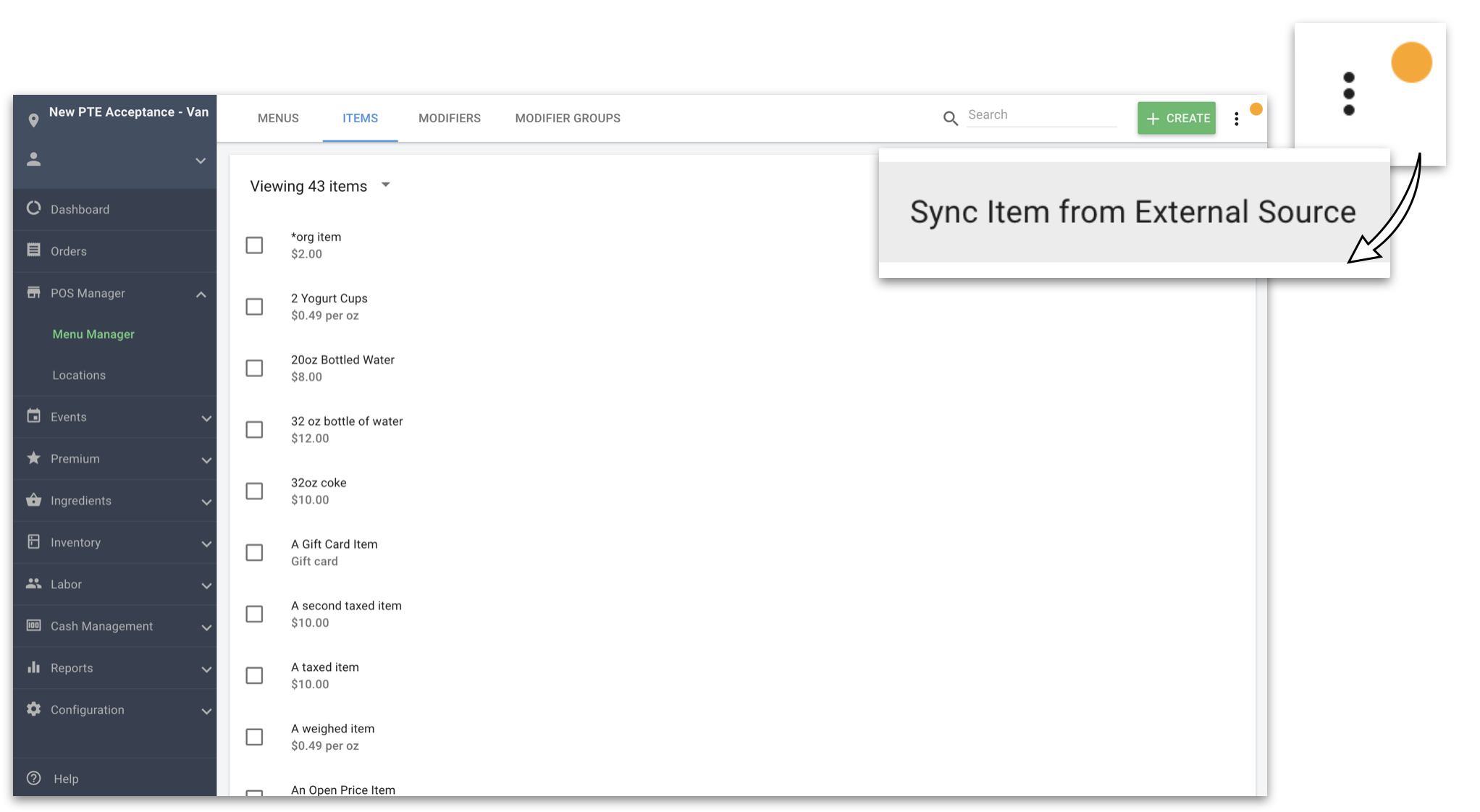 The Menu Manager page will show a yellow dot in the top right when there are unsynced item updates. To sync new items, click Sync Item from External Source.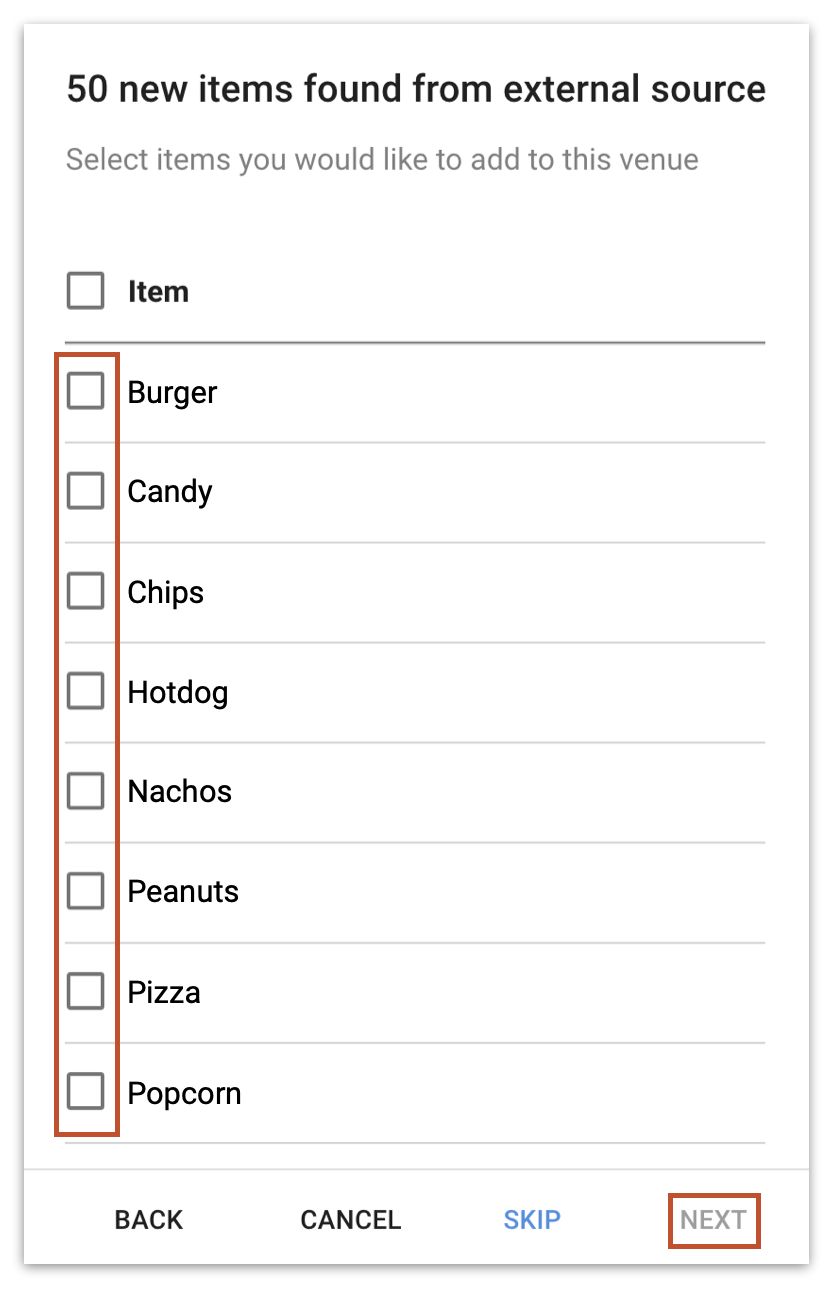 Unsynced items can be synced later by repeating this process. Any skipped items will be ordered in this list as Previous Unapplied Updates.
Items are listed in alphabetical order. To import items, check the box next to its name, then click Next.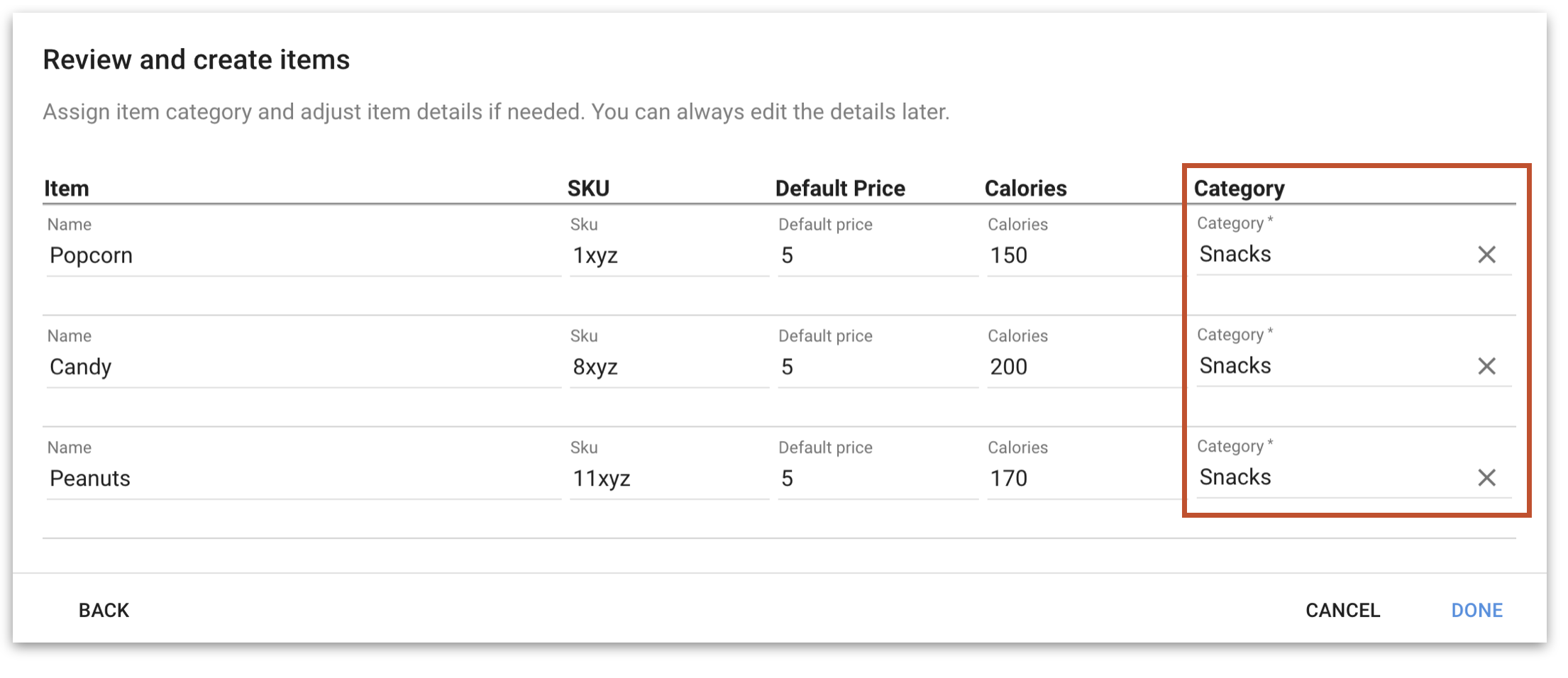 If an Item has a PLU (SKU in Bypass), Default Price, or Calories, it will populate into their appropriate field. Items in Bypass require a Category. Add a Menu Category to each item, then click Done.
The import wizard will prompt for Additional Item details. If adding the item to a Menu, you can adjust the price and Print Group.
Updating Items
Bypass will notify of item updates that occur. If the item's Name, Calories, PLU, or Price change a yellow notification circle will appear on the Menu Manager page. To sync these changes click Sync Items from External Source.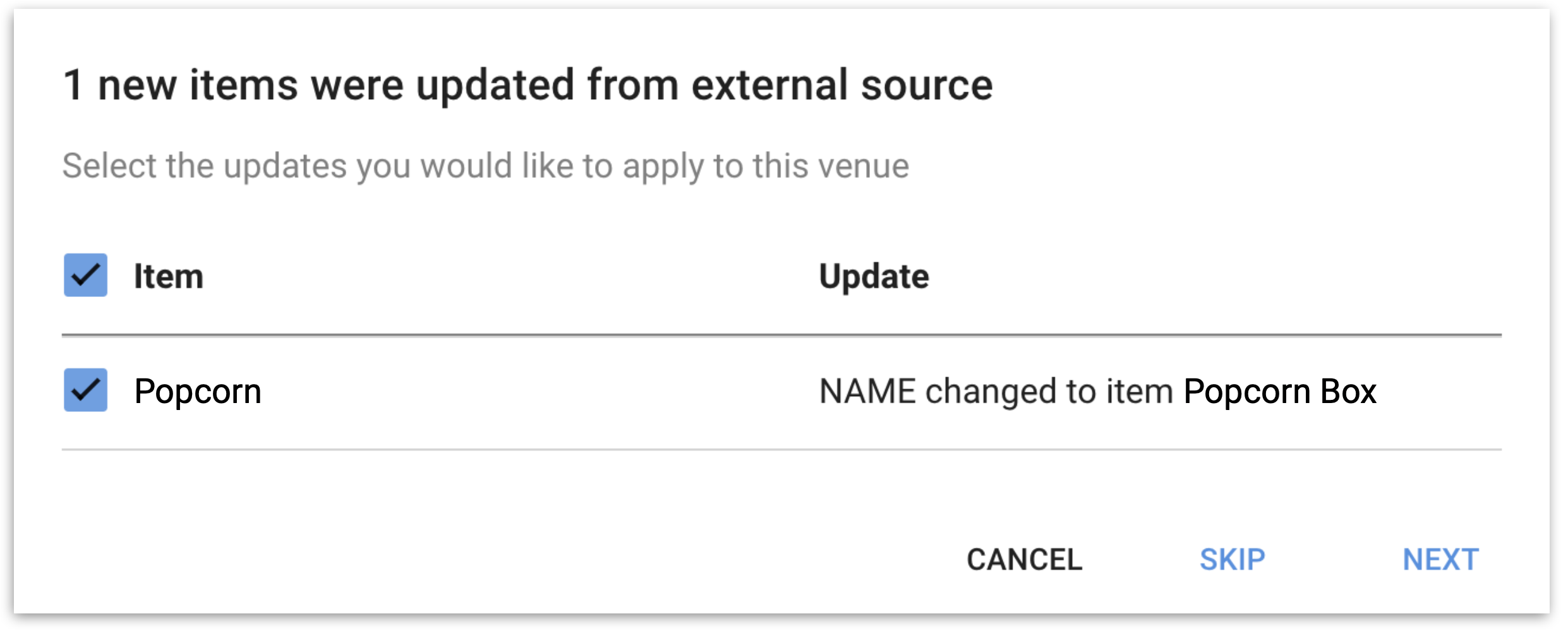 To update the item changes check the box next to the item's name and click Next.
Editing Items

Bypass Items have access to the following additional details.
Item Display Name (Set to the item name by default)
Item Type (Set to Standard by default)
Item Picture (Used with Dual Mode Kiosk)
Description
Tax Group (Can be bulk adjusted)
Modifier Groups (Allows for additional modification for items)
Additional Menus
Click an Item to add additional details as needed.