Create tax groups to automatically add the correct rates to all your items.
To get started with creating Taxes navigate to Configuration > Order Adjustments > Taxes.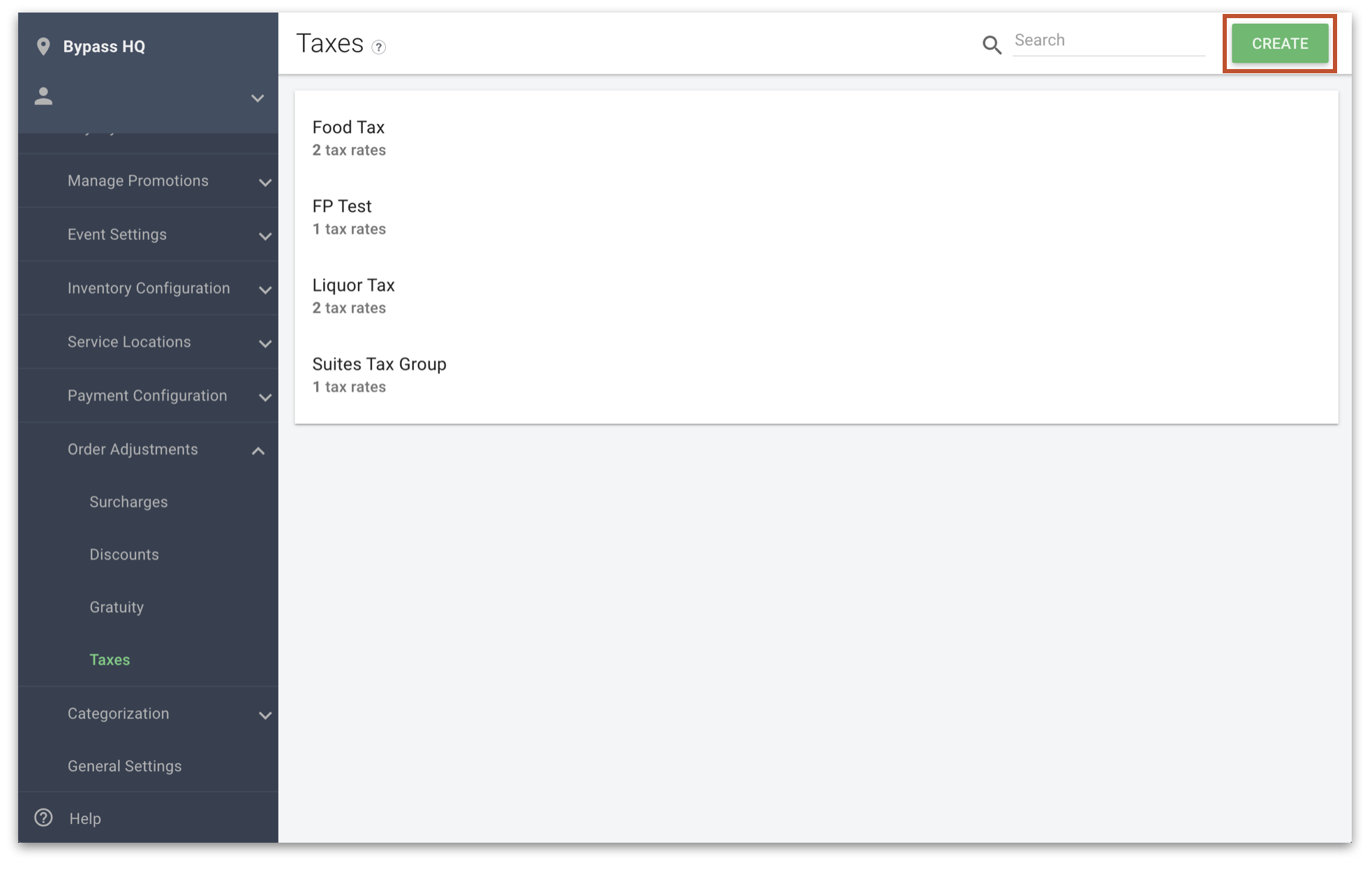 You can create and manage tax groups on this page. Tax Groups are applied to individual menu items that belong to a menu that is tax inclusive. To Create a Tax Group click the New Tax Group button in the top right.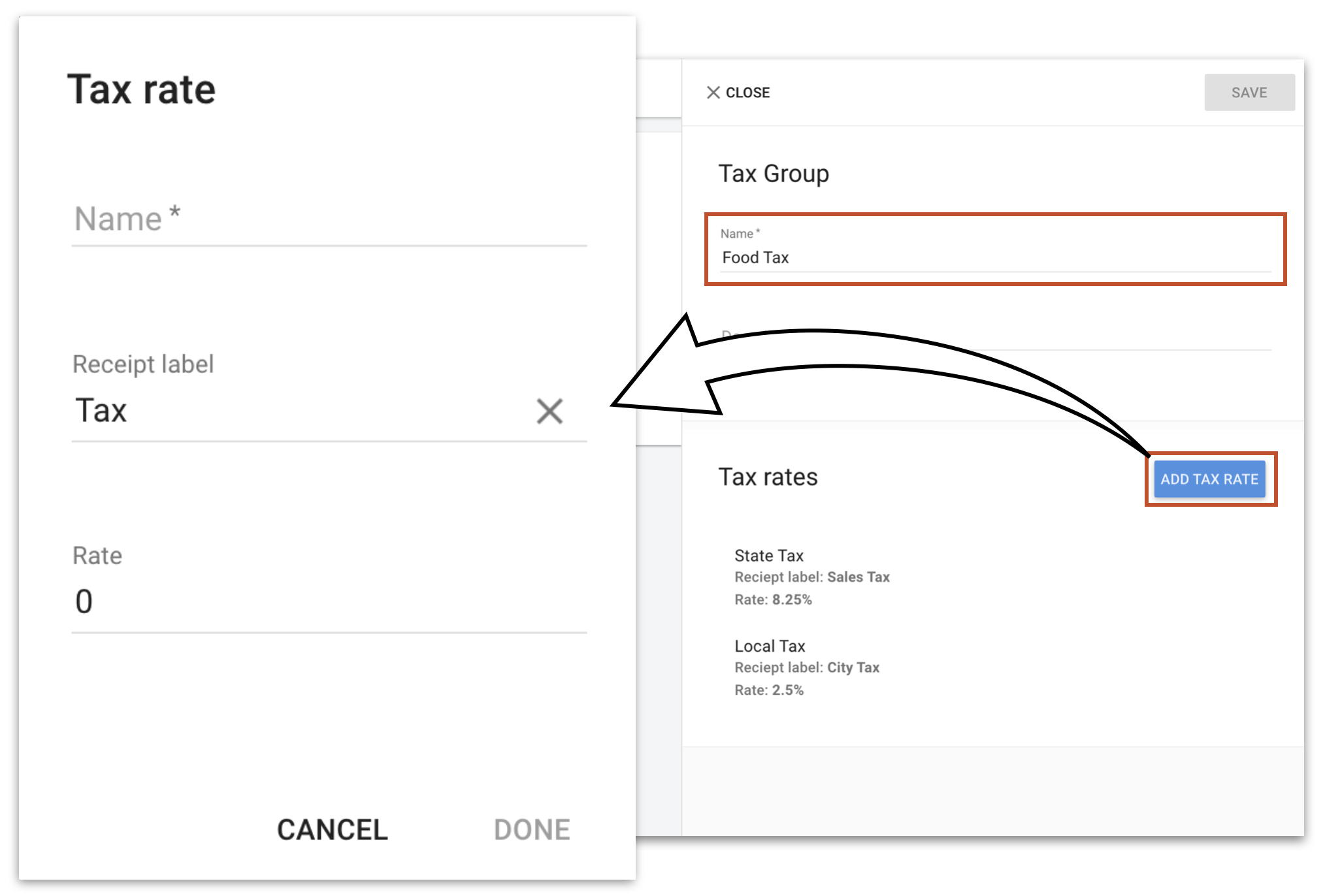 Tax groups have the following information:
Tax Group Name - The name of the tax group
Description - A description of the Tax Group
Click Add Tax Rates to:
Tax Rate Name - The Name of the Tax Rate
Receipt Label - The name the rate will appear on the receipt
Rate - The percentage of Tax added to the total
Repeat these steps as needed to add as many Tax rates as you need. You can always delete the Tax Rate by clicking the Delete button.
Once you are finished creating your Tax Group click Save.
Assigning a Tax Group to an Item
Now that we have a tax group created we can attach it to any items that will use it. Navigate to POS Manage > Menu Manager.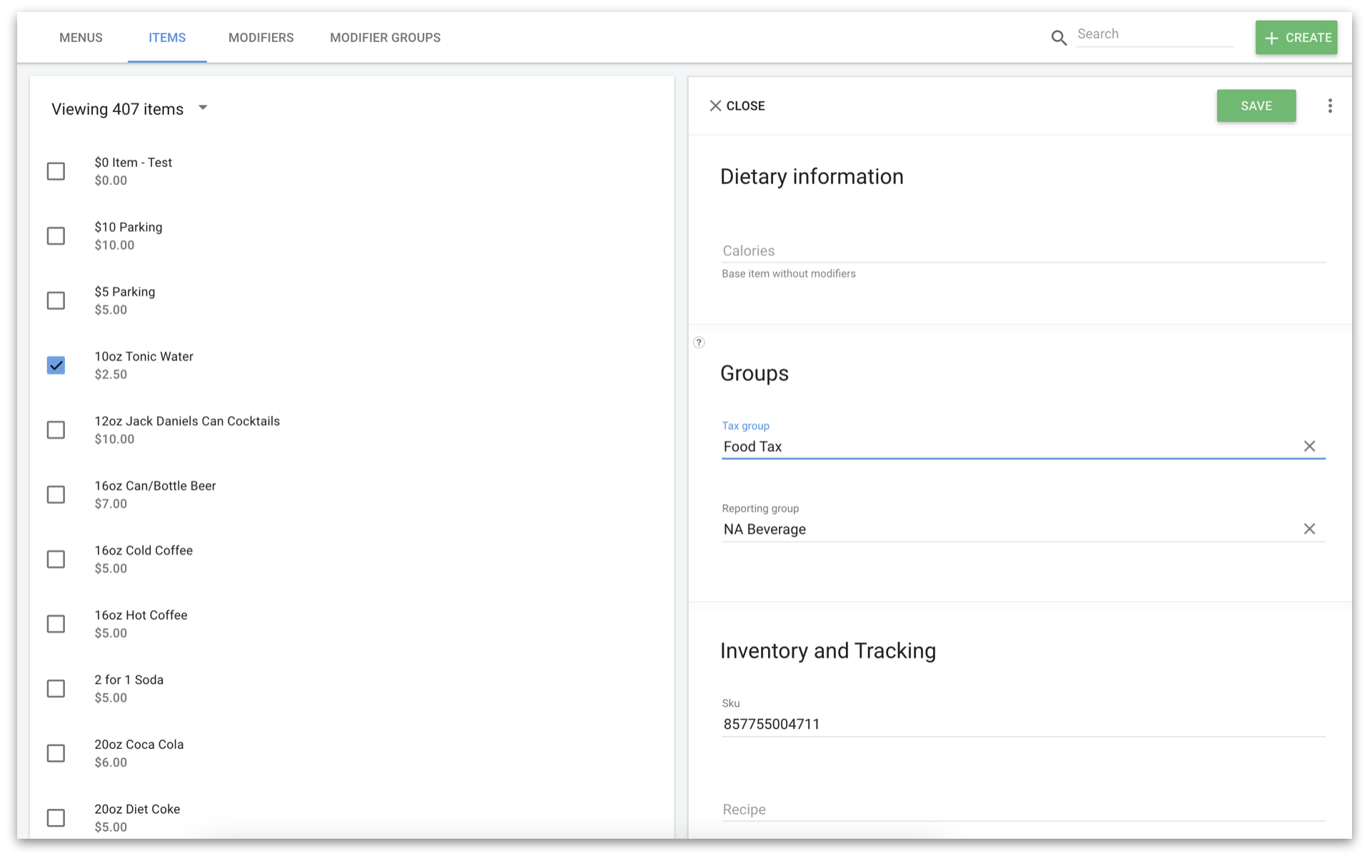 Click the item you want to add a tax group scroll down to Groups.
Click on the Tax group box and type the name of the Tax group.

If the Tax group does not exist you will be prompted with a create button.
Mass Assigning Tax Groups
We can also mass assign tax group created to any items that will use it. Navigate to POS Manager > Menu Manger.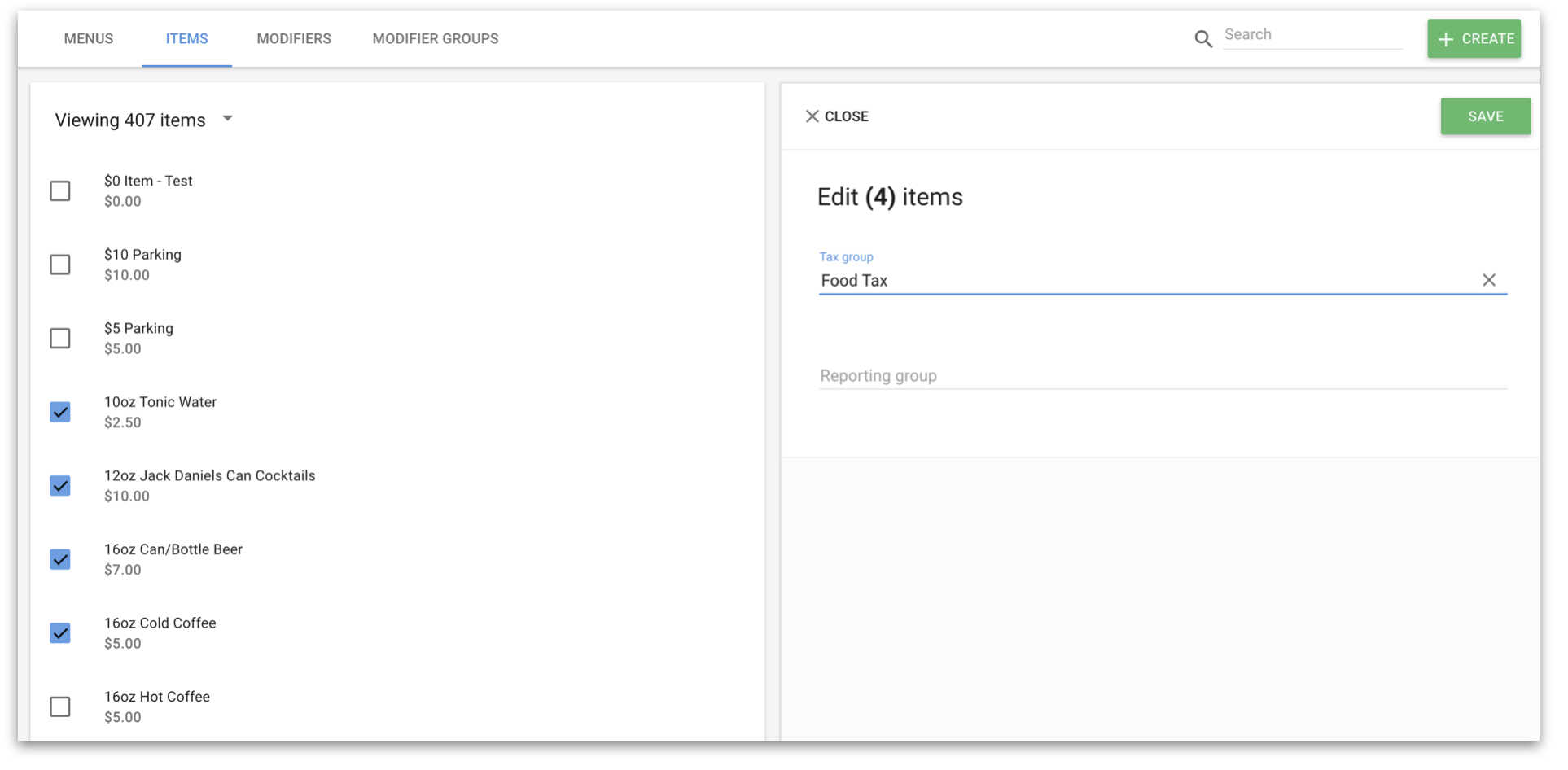 To mass assign a tax group:
1. Select items by clicking the box next to their name
2. Type the name of the tax group