Order Status Boards are now available through Bypass. If you would like to add this feature to your store or venue please contact your Customer Success Manager.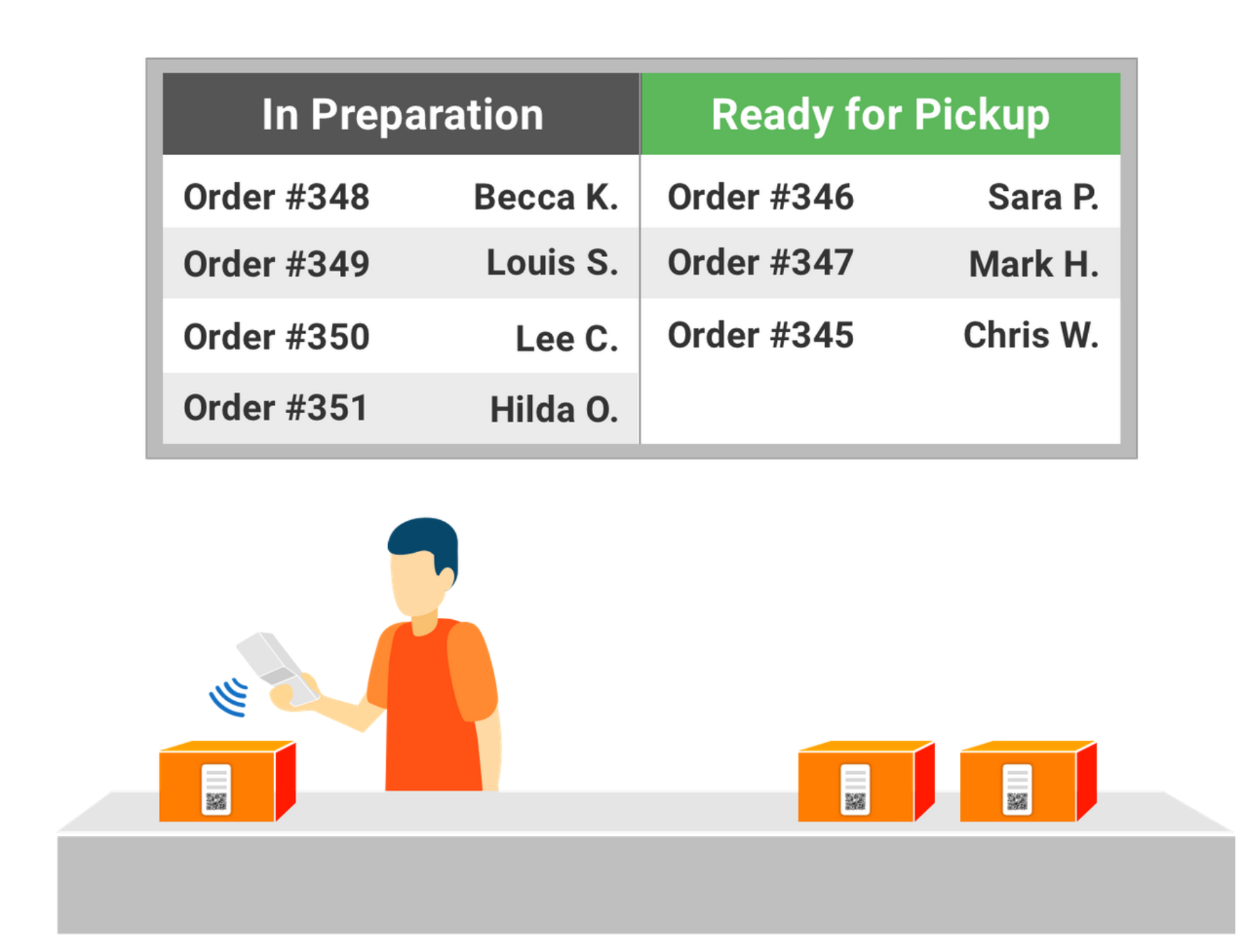 Order Status Boards will display orders as they move through the Order Journey.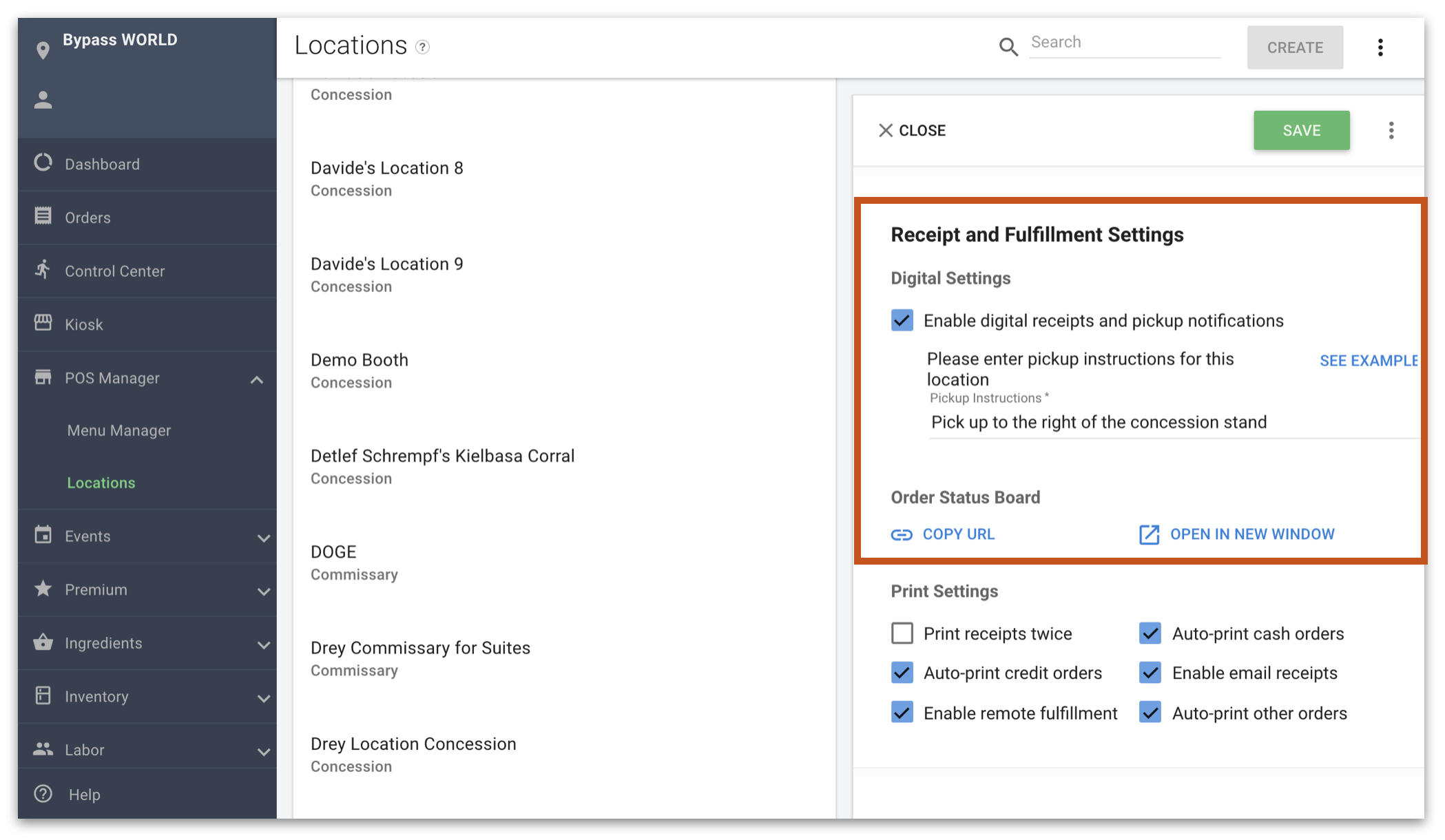 Navigate to the Locations page and scroll down to the Receipt and Fulfillment Settings.
Check the box for Enable digital receipts and pickup notifications. Configure the Pickup instructions message then copy the Order Status Board URL on the smart device that it will be shown on.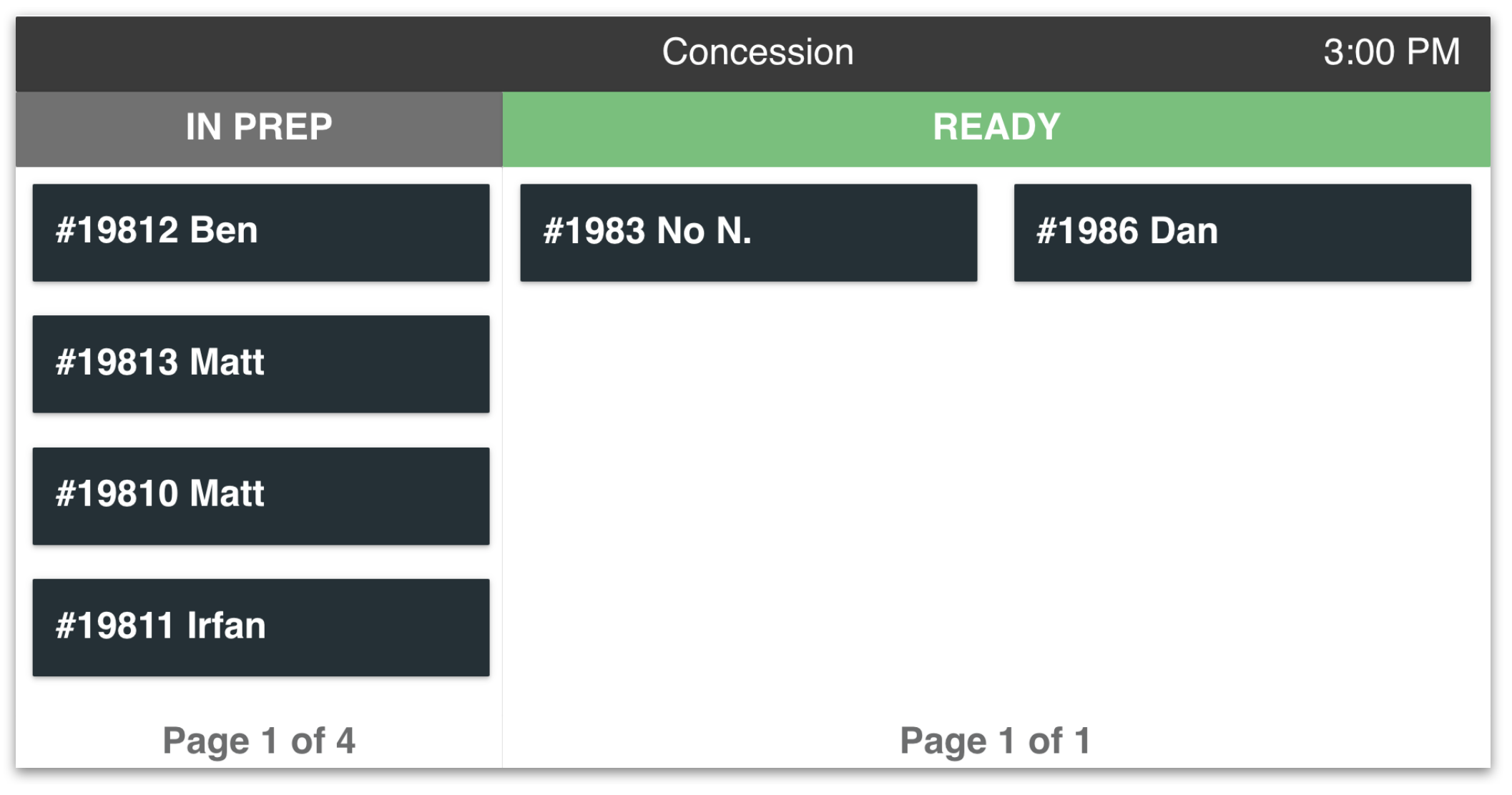 Order Board Example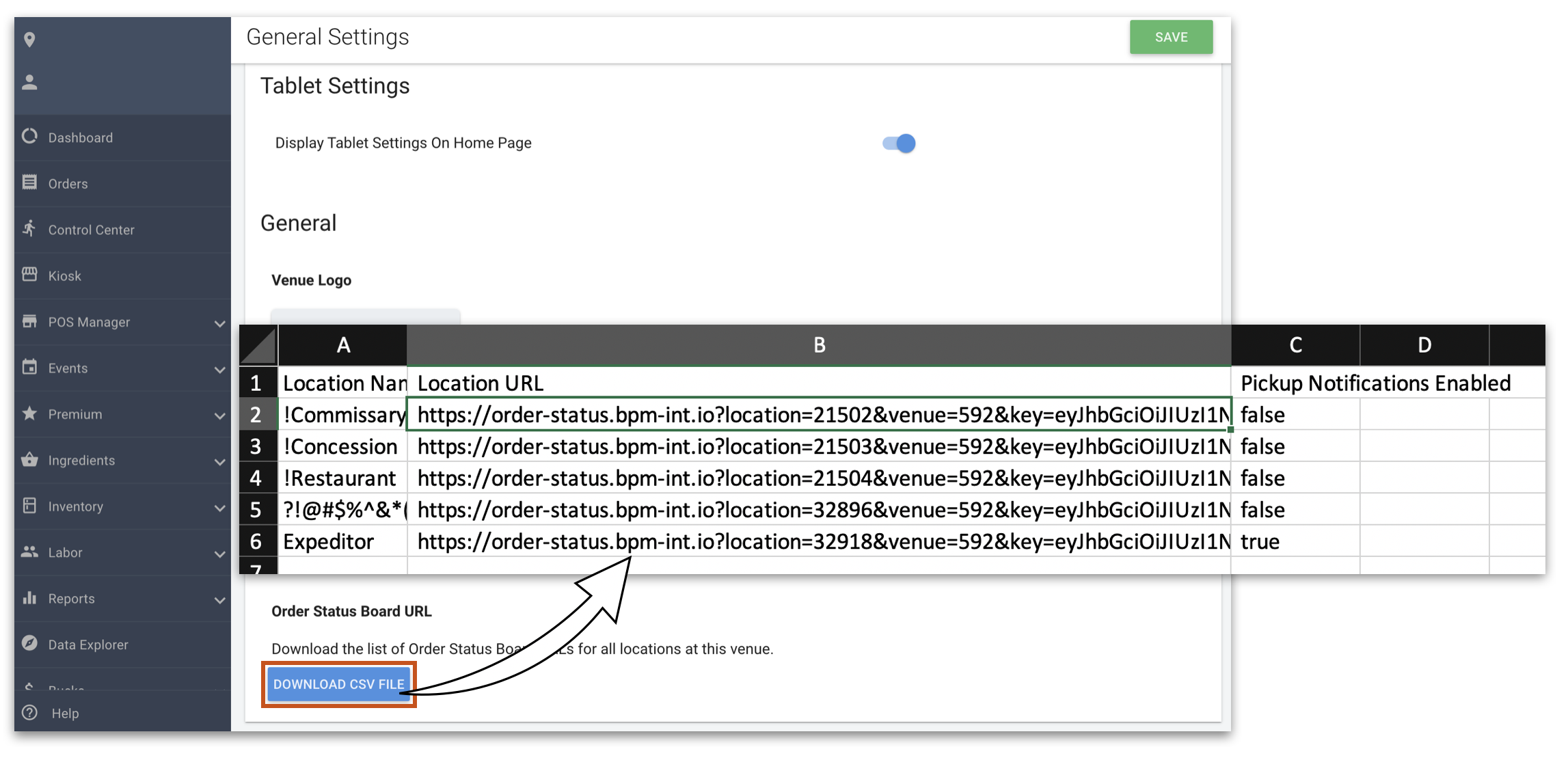 Easily download Order Board URLs for all locations.