Bypass allows for users that have access to Mobile Ordering version 2 to configure and use Mobile Order Windows. Mobile Order Windows and Mobile Order Throttling allows users to configure how long customers can submit mobile orders and how many orders can be placed every ten mins.
Table of Contents
Creating Mobile Order Windows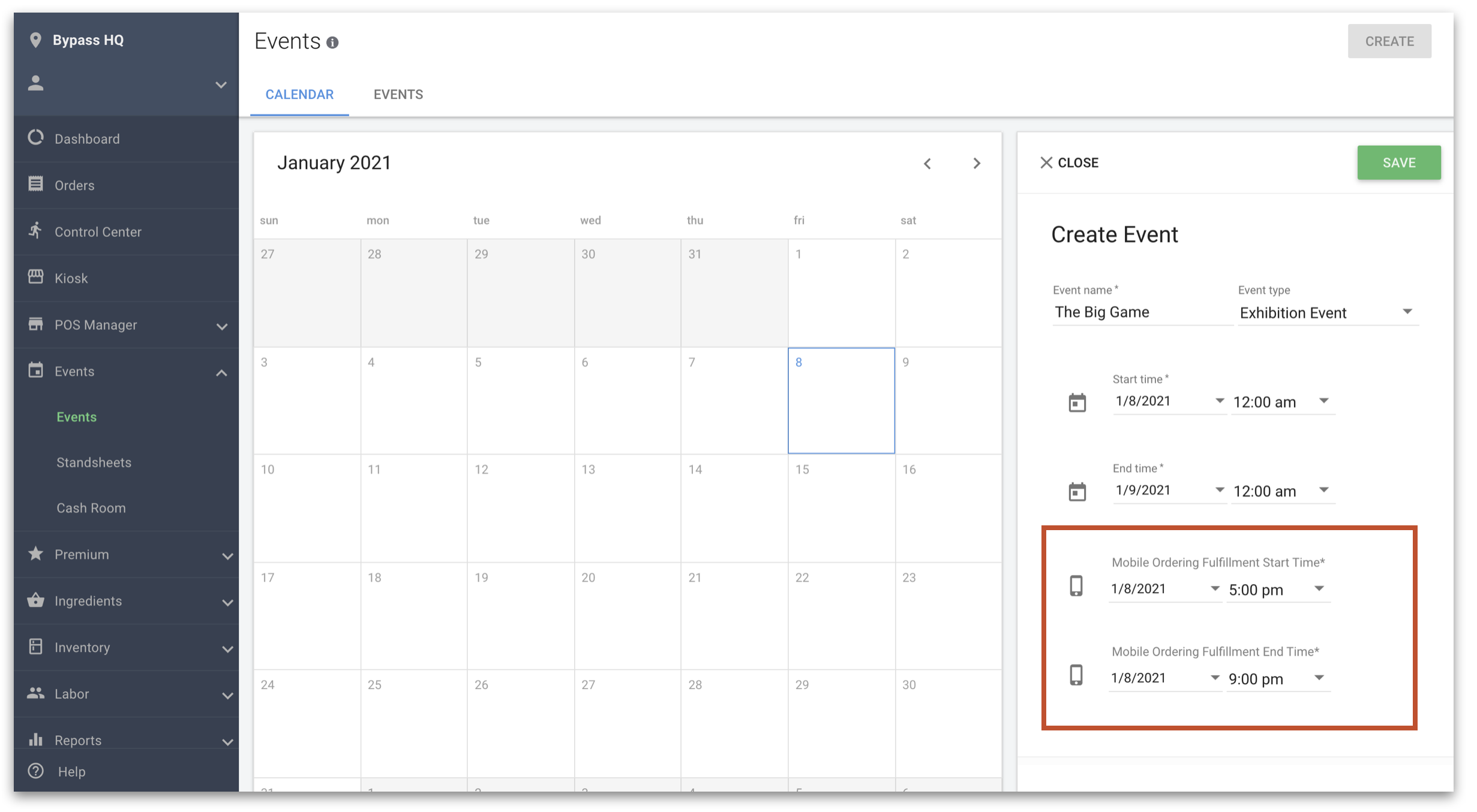 Mobile Order windows allow for customizing when the kitchen can accept mobile order requests. When creating an Event the Mobile Ordering Fulfilment Start and End times can control when mobile orders can be submitted.
In the above example, the Mobile Ordering Fulliment window is set from 5 PM to 9 PM.

If a game is scheduled from 5 PM to 10 PM you can configure the order windows to not accept orders after 9 PM. If an order is placed outside of the window it will be canceled and refunded.
Mobile Order Throttling
When enabling mobile order throttling, orders are limited to a predetermined amount every ten minutes.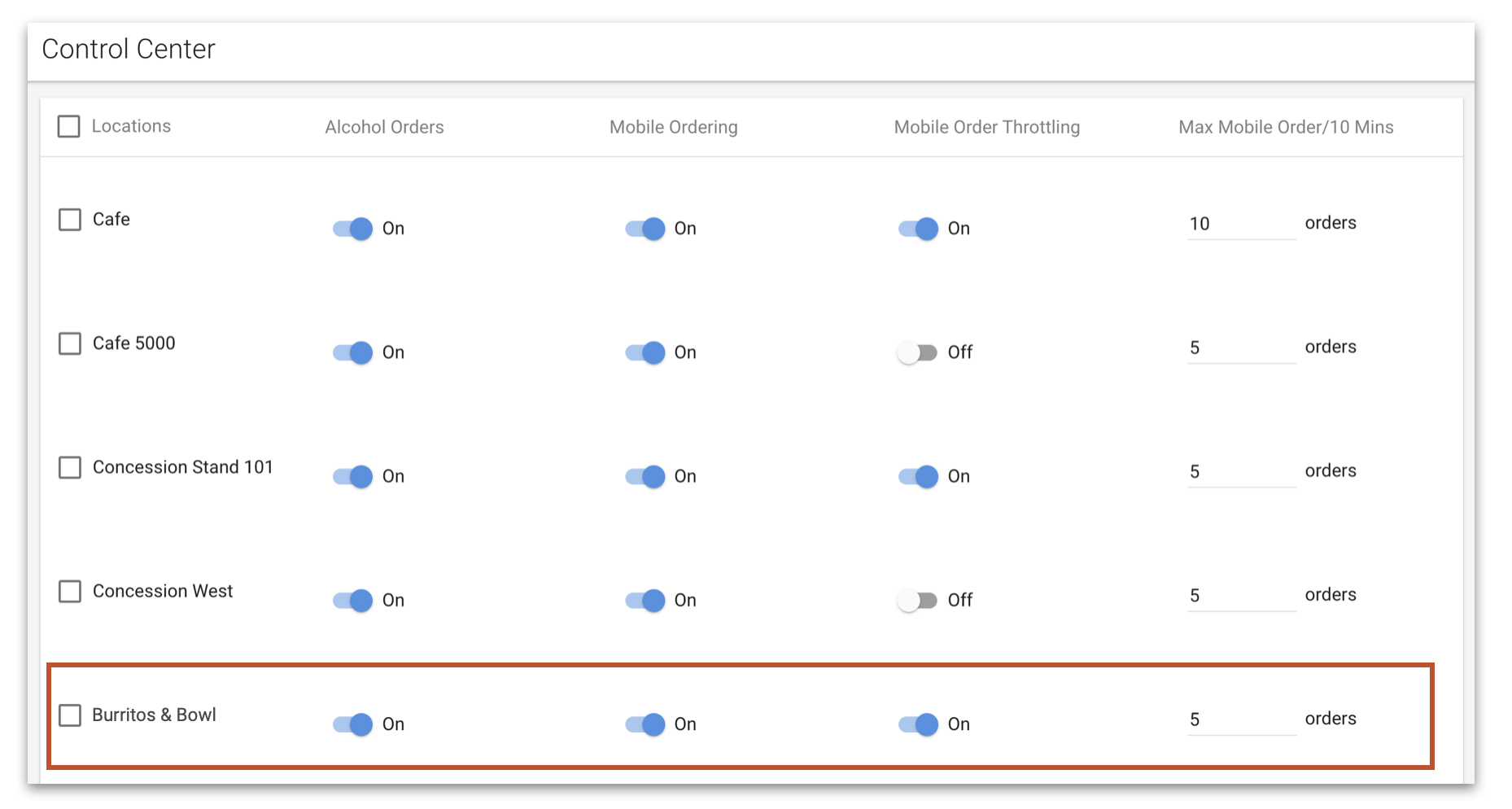 In this example, the Burritos & Bowl location is set to throttle five mobile orders every ten minutes.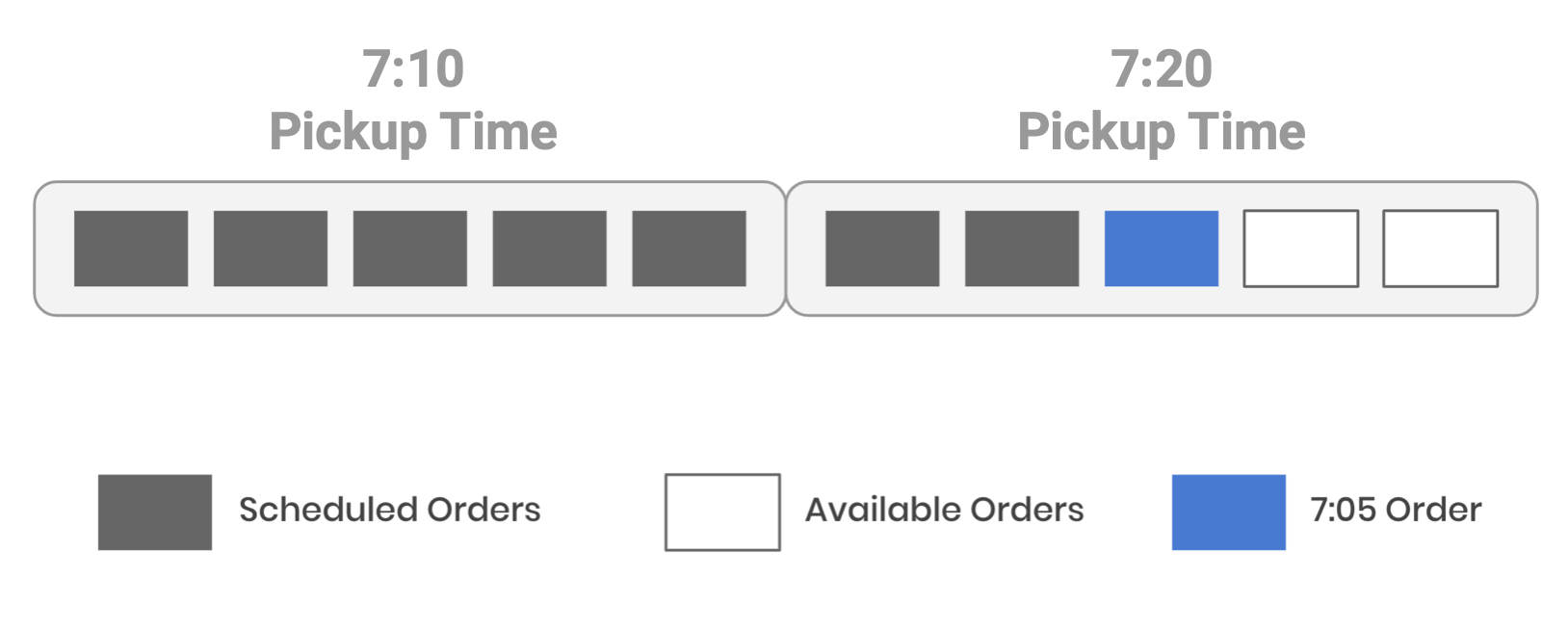 Visual Example of Order Throttling
To help visualize this, let's imagine Jane wants to order from a location at 7:05 PM. The Burrito & Bowls location already has seven scheduled mobile orders. Since the Burrito & Bowls location is only allowing five mobile orders every ten minutes, Jane's order is pushed to the 7:20 block even though she ordered at 7:05.
Note that scheduled orders print 10 minutes before the pickup time, and the pickup time shows up on the chit. The order does not go to the kitchen right away.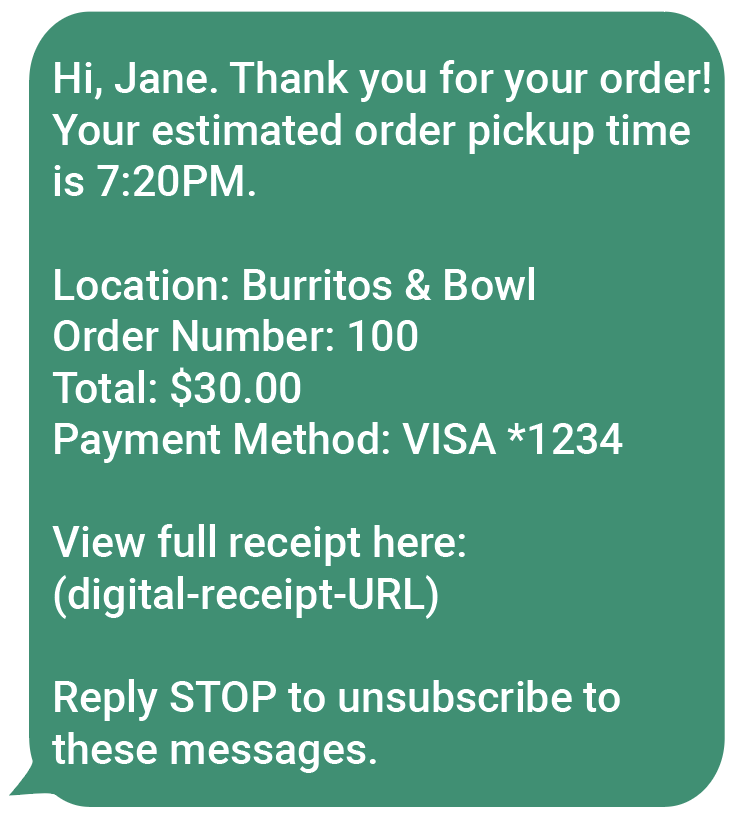 When Jane places her order, she will see a confirmation that estimates her order will be ready for 7:20 PM. Depending on the speed of your kitchen or the current day's traffic, your throttle amount might vary.