The Payments Report shows all the detailed reports about what payments you accepted. Everything from detailed payment breakdowns to comparisons of entry methods for credit. This article will explain what reports you can expect to find.
Table of Contents
Credit Tips Breakdown
A break down of all tips by location and by credit card type.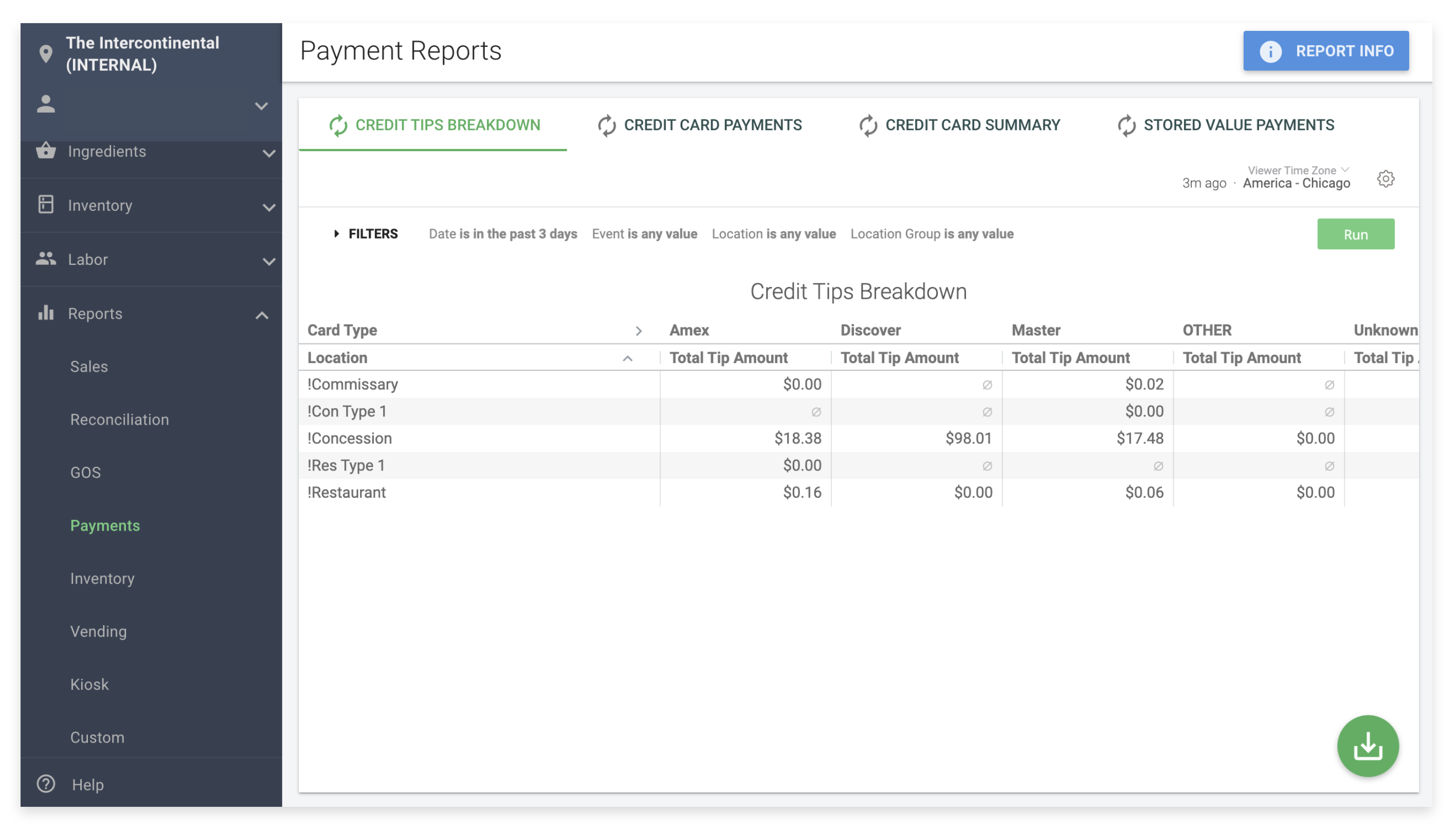 Credit Card Payments
A detailed listing of all credit card payments for a time period. Including the card type and amount

Credit Card Summary
A detailed listing of all credit card entry methods for a time period.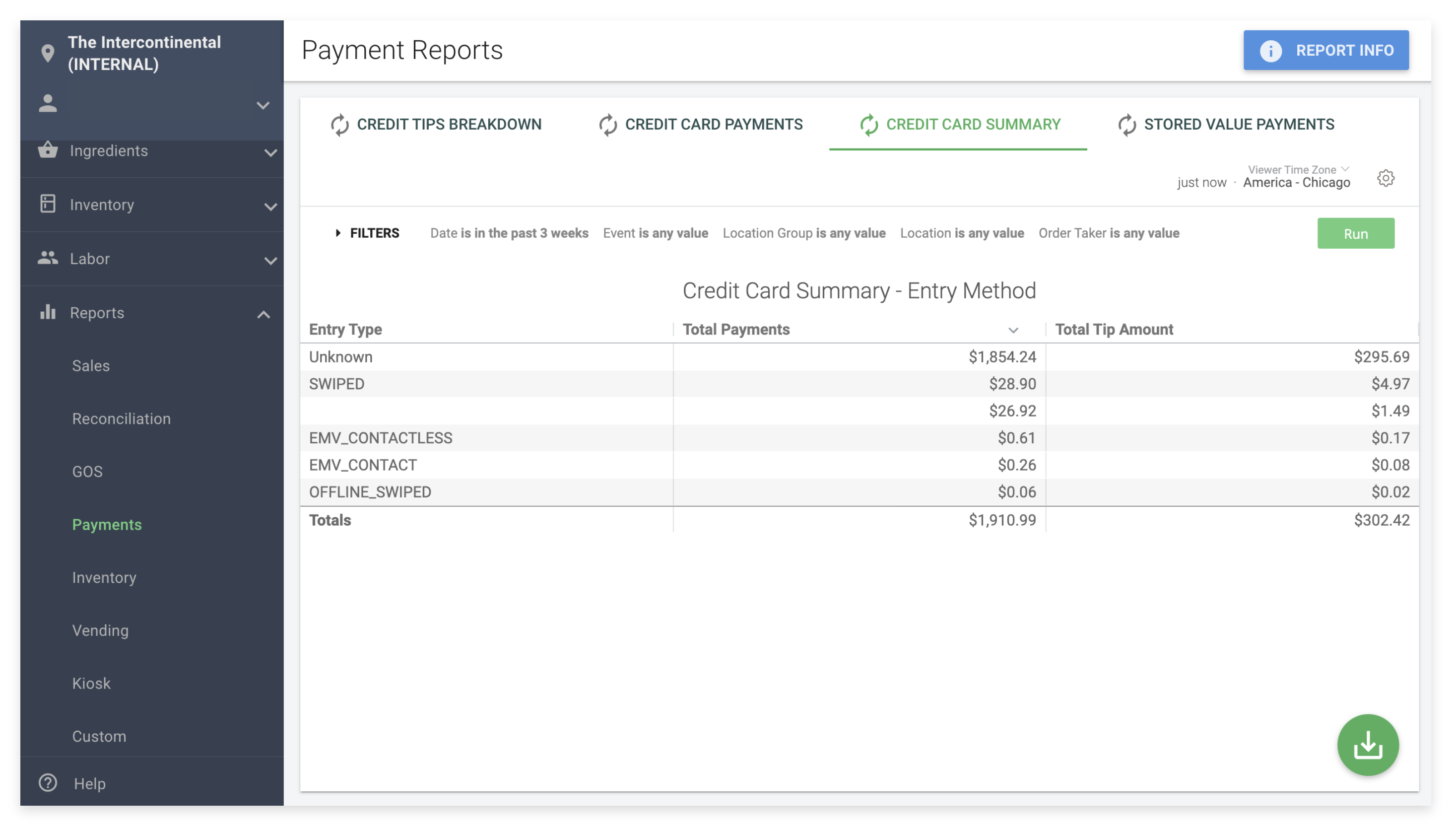 Entry Method definitions:
EMV_CONTACT - Dipped Credit Card
EMV_CONTACTLESS - Tapped card or Apple Pay/Google Pay
SWIPE - Swiped Credit Card
KEYED - Manually entered Credit Card
OFFLINE_SWIPE - Credit Card Swiped while offline
Stored Value Payments
Lists all Stored Value payments. It lists the total for each order and the status of the order.