The Inventory reports page contains reporting information about Inventory Categories and components (Stock items and recipes).
Table of Contents
Transfer Summary
A breakdown of stock item quantity and cost associated with inventory transfers by stock item and store.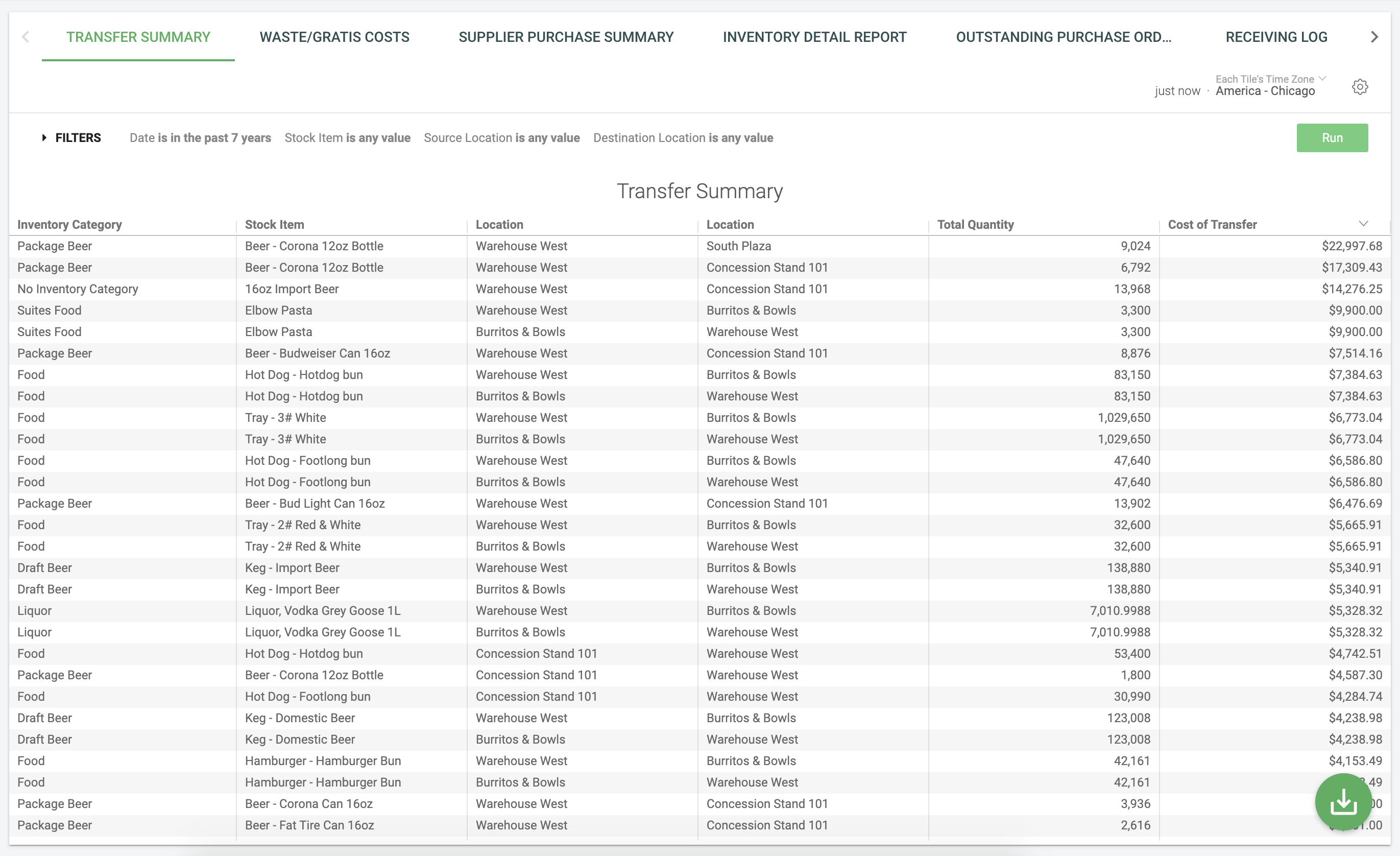 Waste/Gratis Cost
By stock item, this report shows the count and cost of all waste and gratis.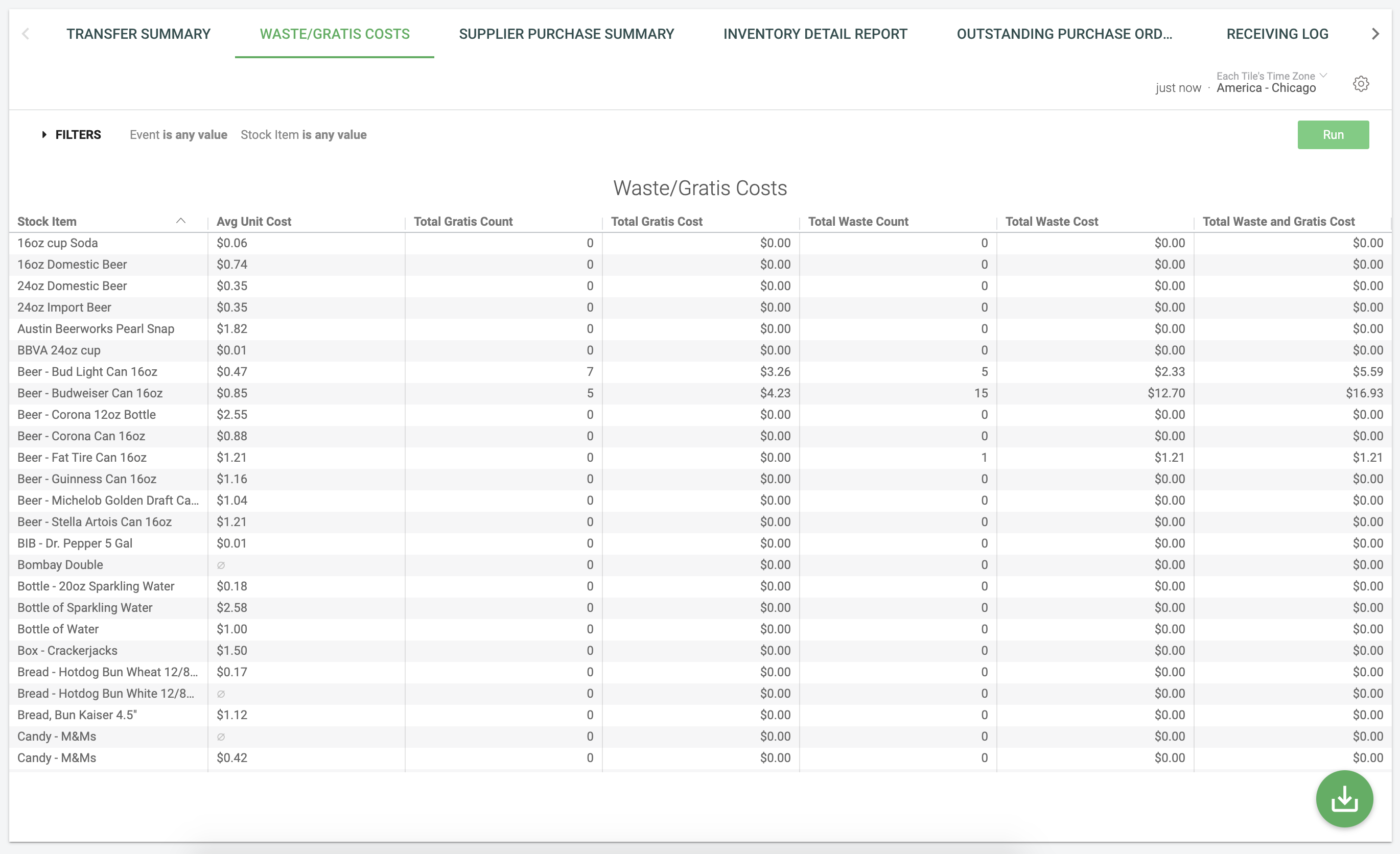 Supplier Purchase Summary
Summary by Supplier that shows the stock items received cost and quantity over time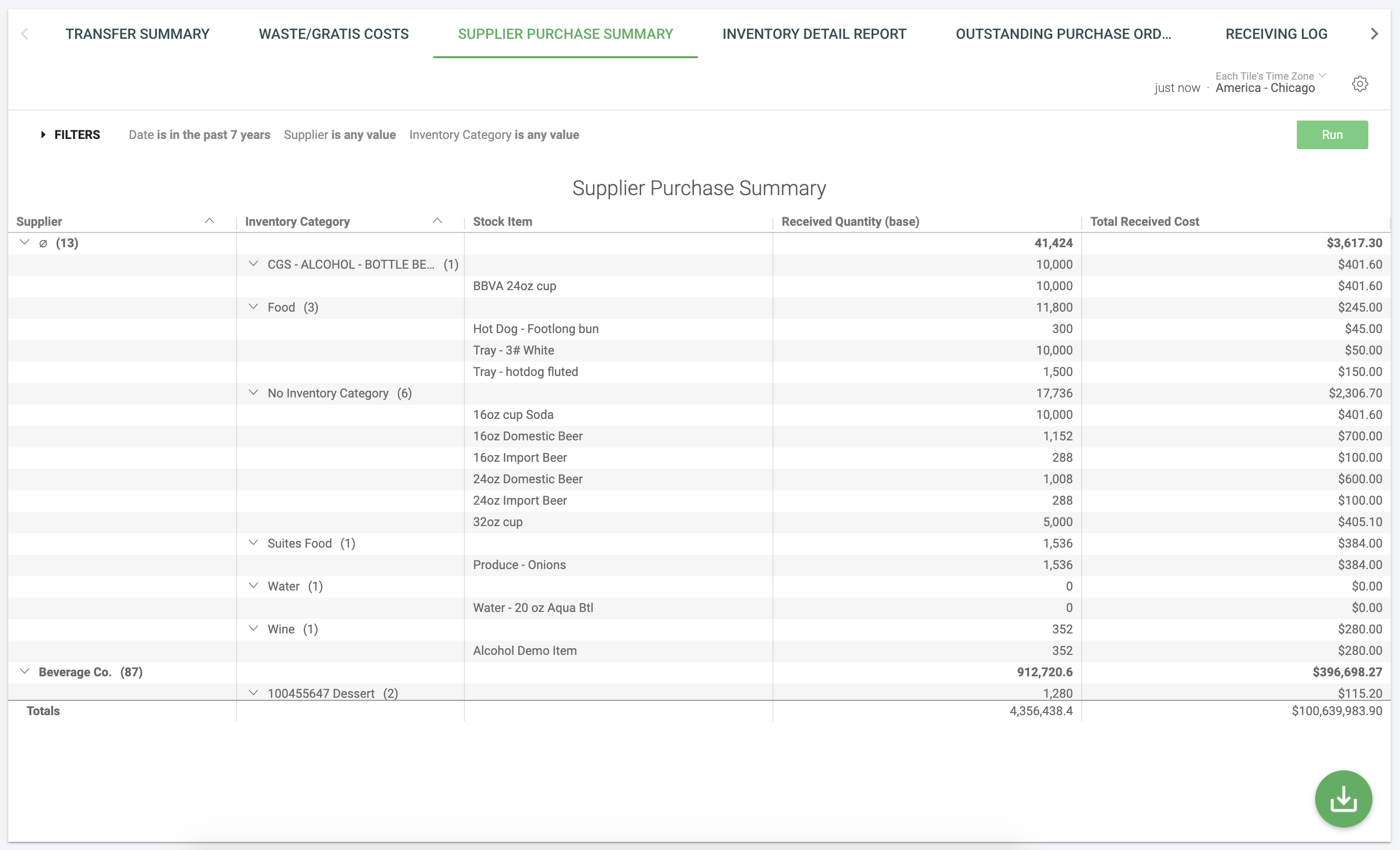 Inventory Detail Report
This report contains on-hand counts, average costs of inventory, and your inventory value grouped by Location, Inventory Category, or both.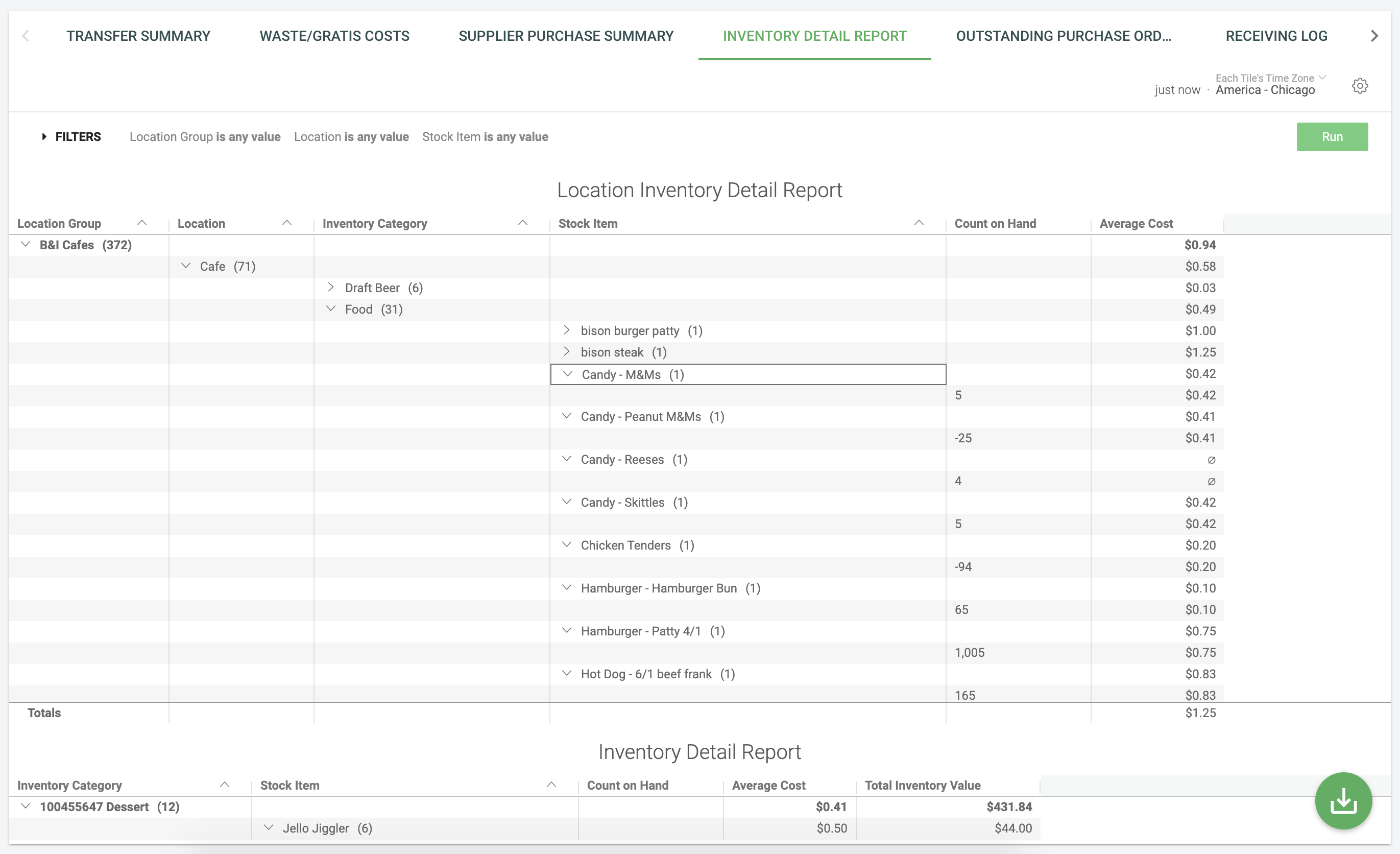 Outstanding Purchase Orders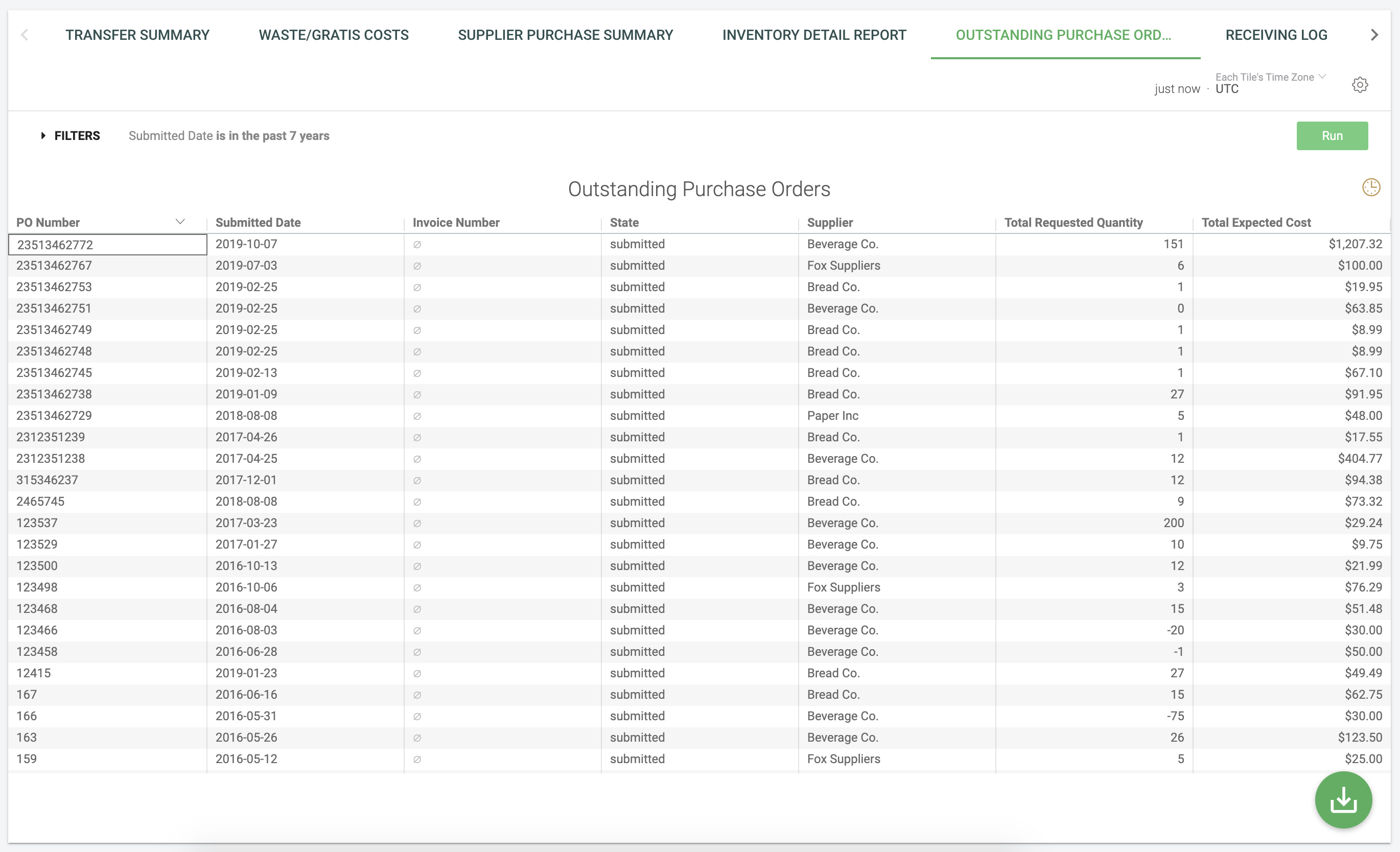 Receiving Log
Breakdown of the actual cost of purchase orders versus the expected cost of purchase orders by inventory category.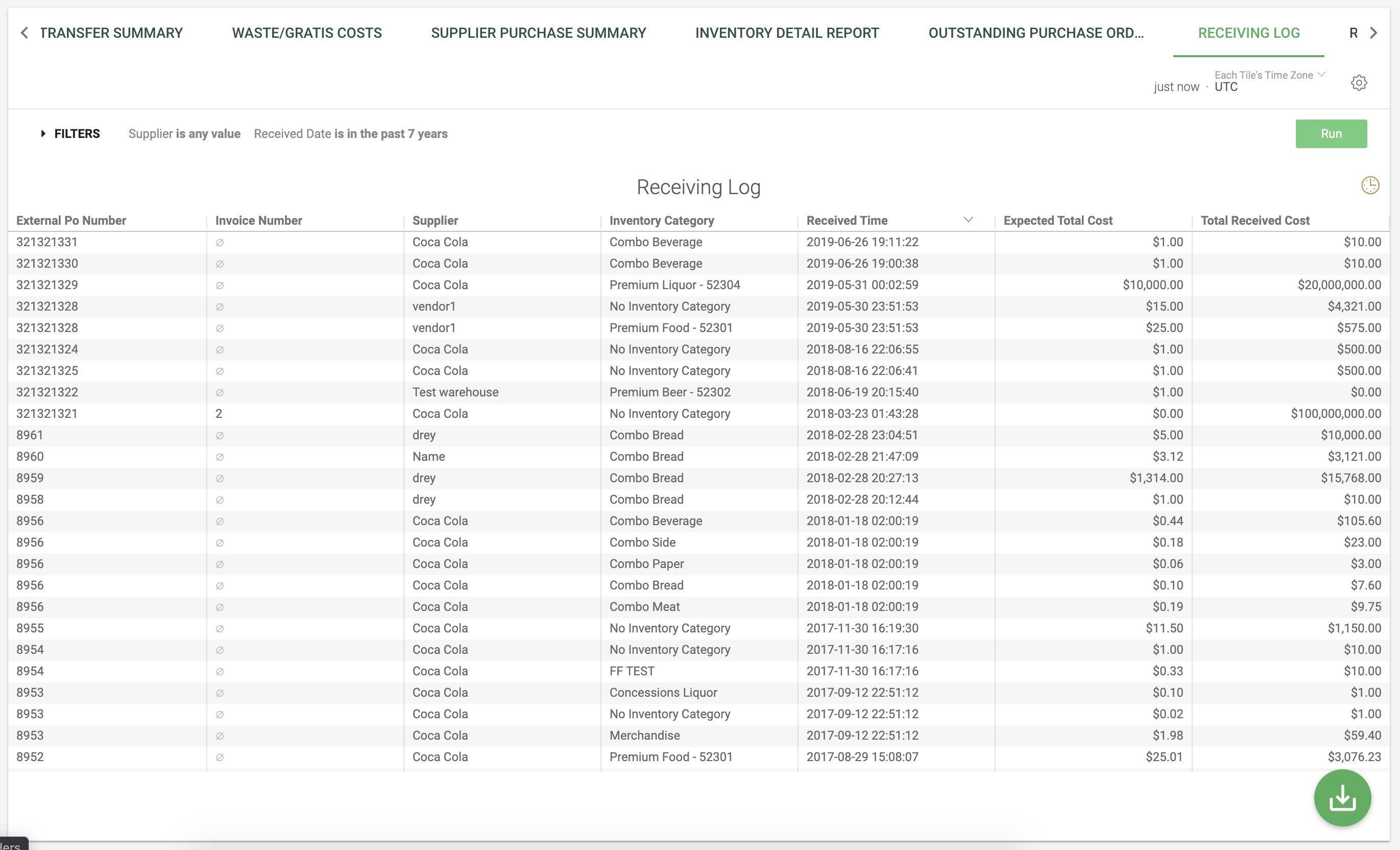 Recipe Cost