Bypass is dedicated to fixing and understanding any issue that comes up. To help understand your issue better Bypass has built-in diagnostics tools to help resolve issues effectively.
To send Diagnostic Data to Bypass we must first navigate to the Debug Screen.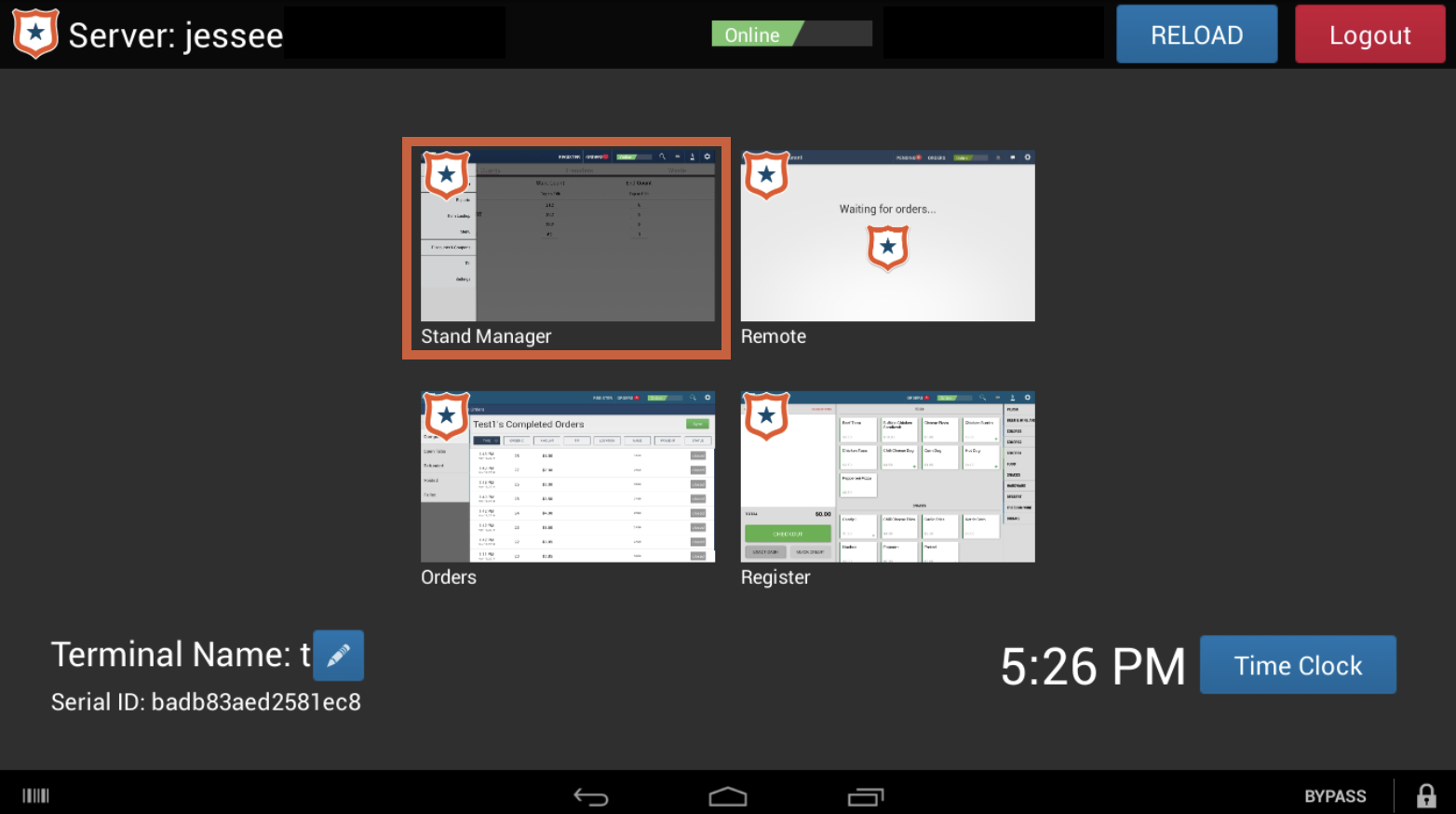 1. On your register's Home Page tap on the Stand Manager icon.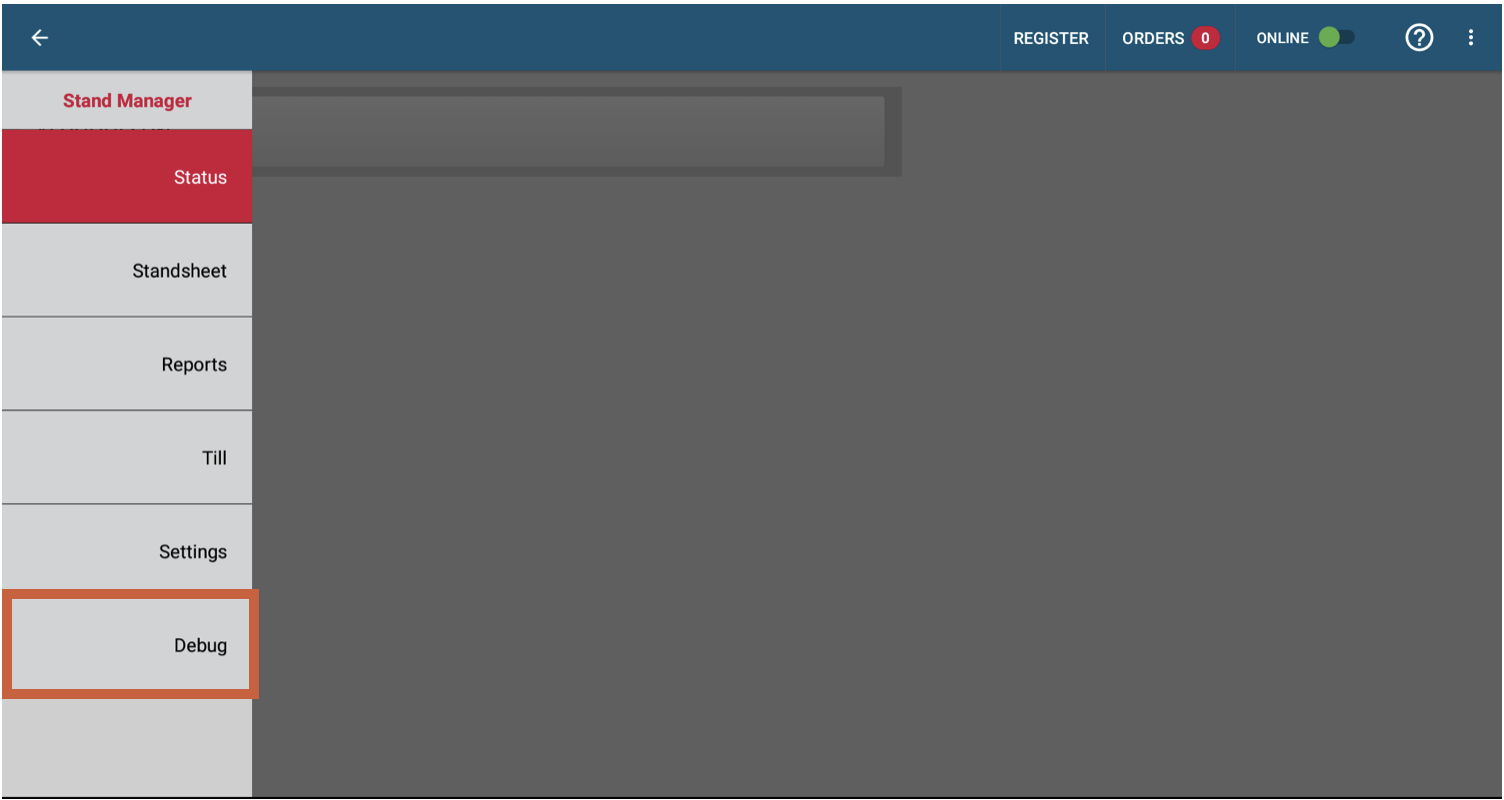 2. On the sidebar tap the Debug tab. The debug screen will appear.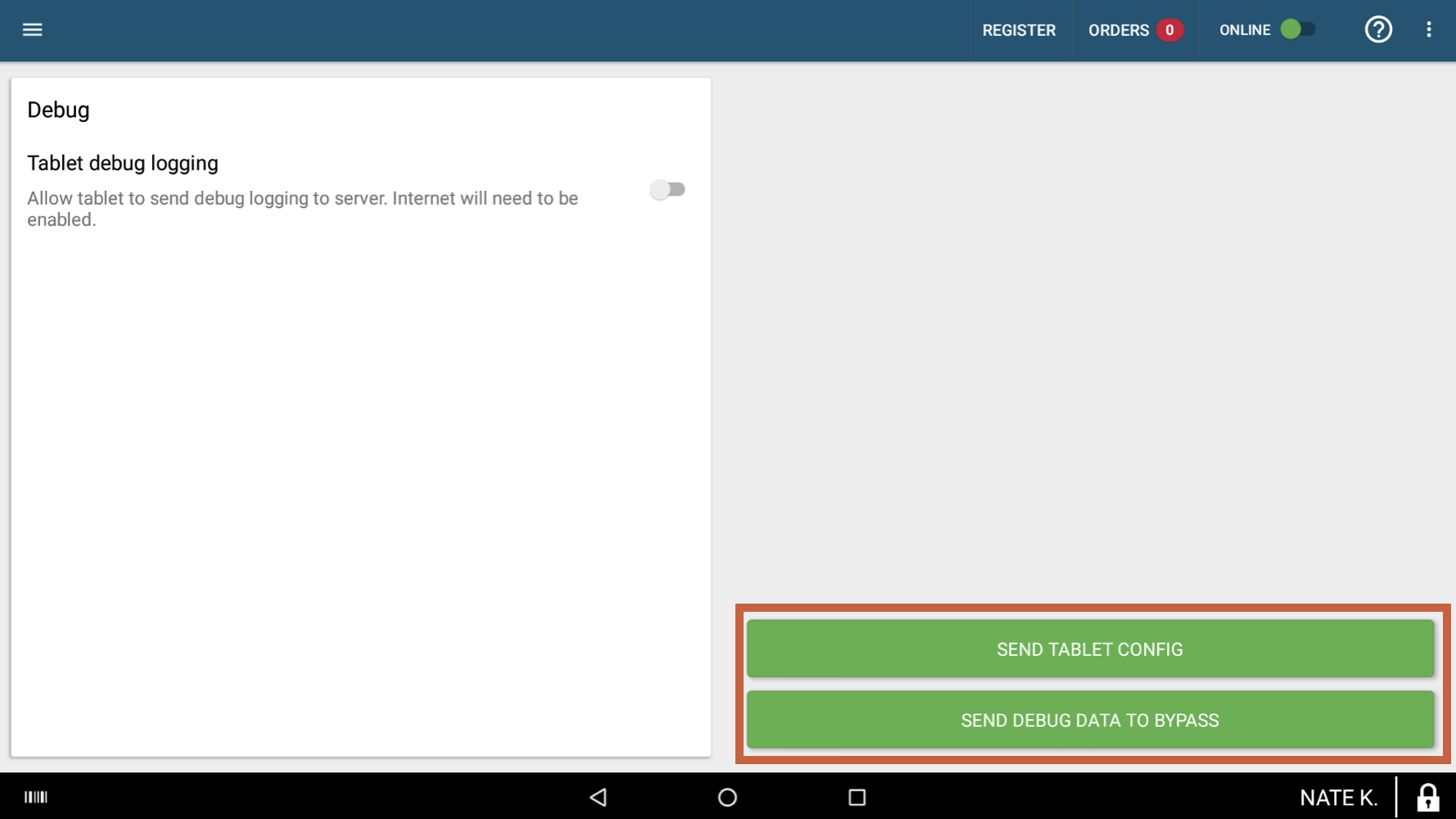 3. Tap the Send Tablet Config and Send Debug Data to Bypass to send the information to our Clover Sport Help team. Just let your support analyst know when you send the diagnostic data and we can study the information you send to us.