Factory resetting the station will completely wipe all information off the device. Proceed with extreme caution as this CAN NOT BE UNDONE. Be sure to check and confirm that any offline payments have been synced to the server before proceeding.
To factory reset your device, turn on the Station Duo and open the settings.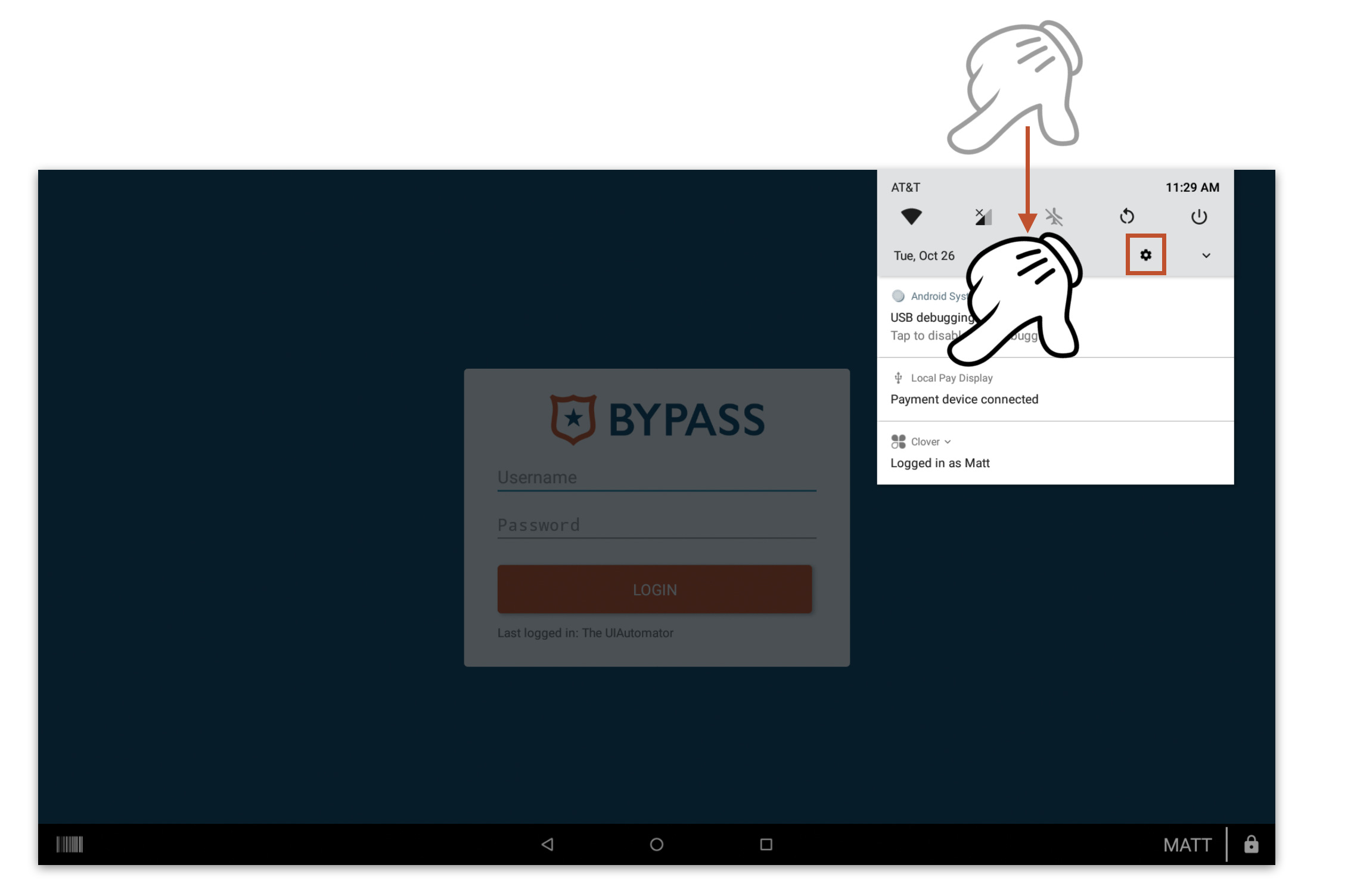 Open the settings by swiping down in the top right part of the screen until the drop-down shows. Tap on the gears icon to open the Settings app.
Scroll down and tap System.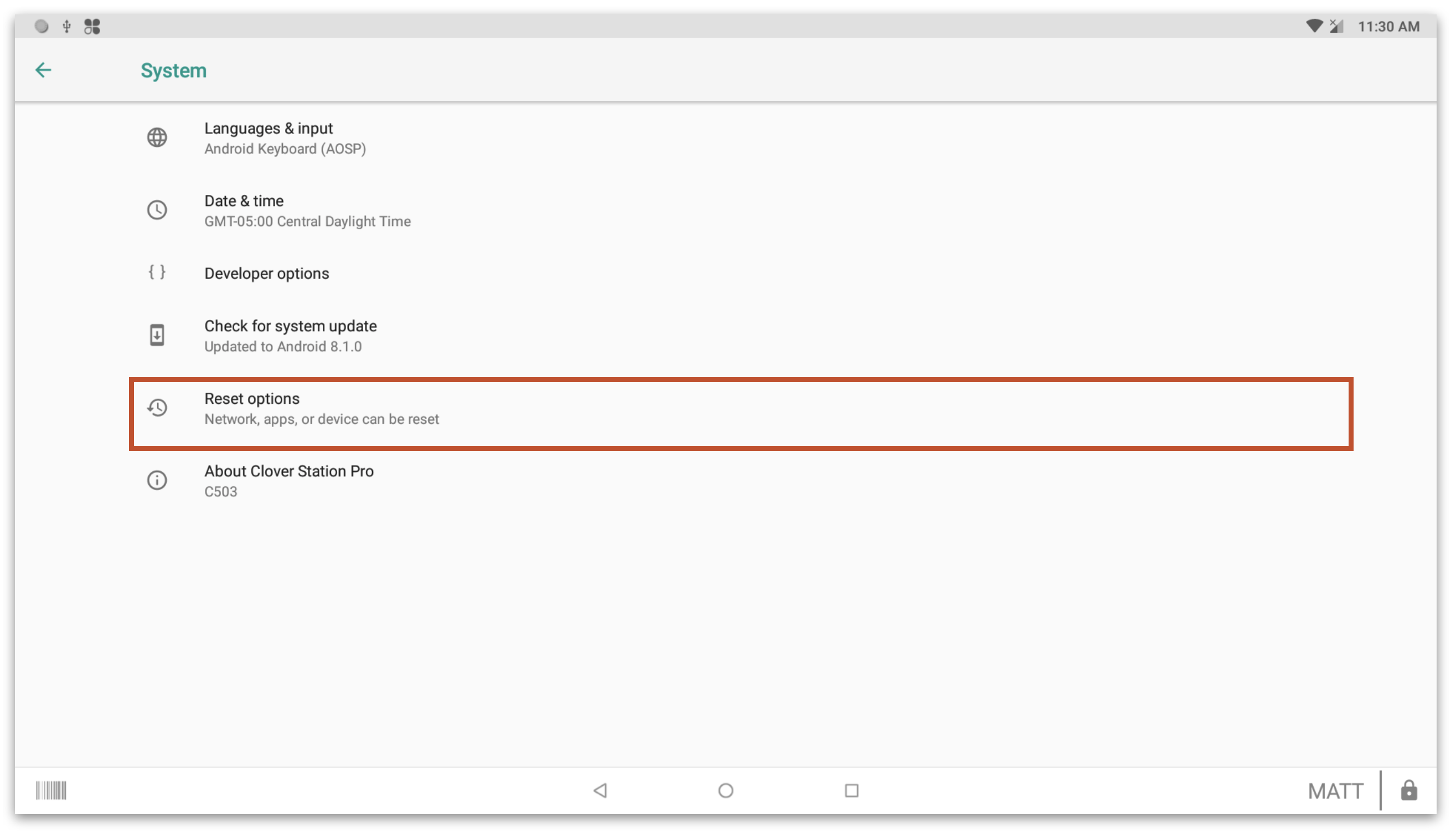 Tap Reset Options.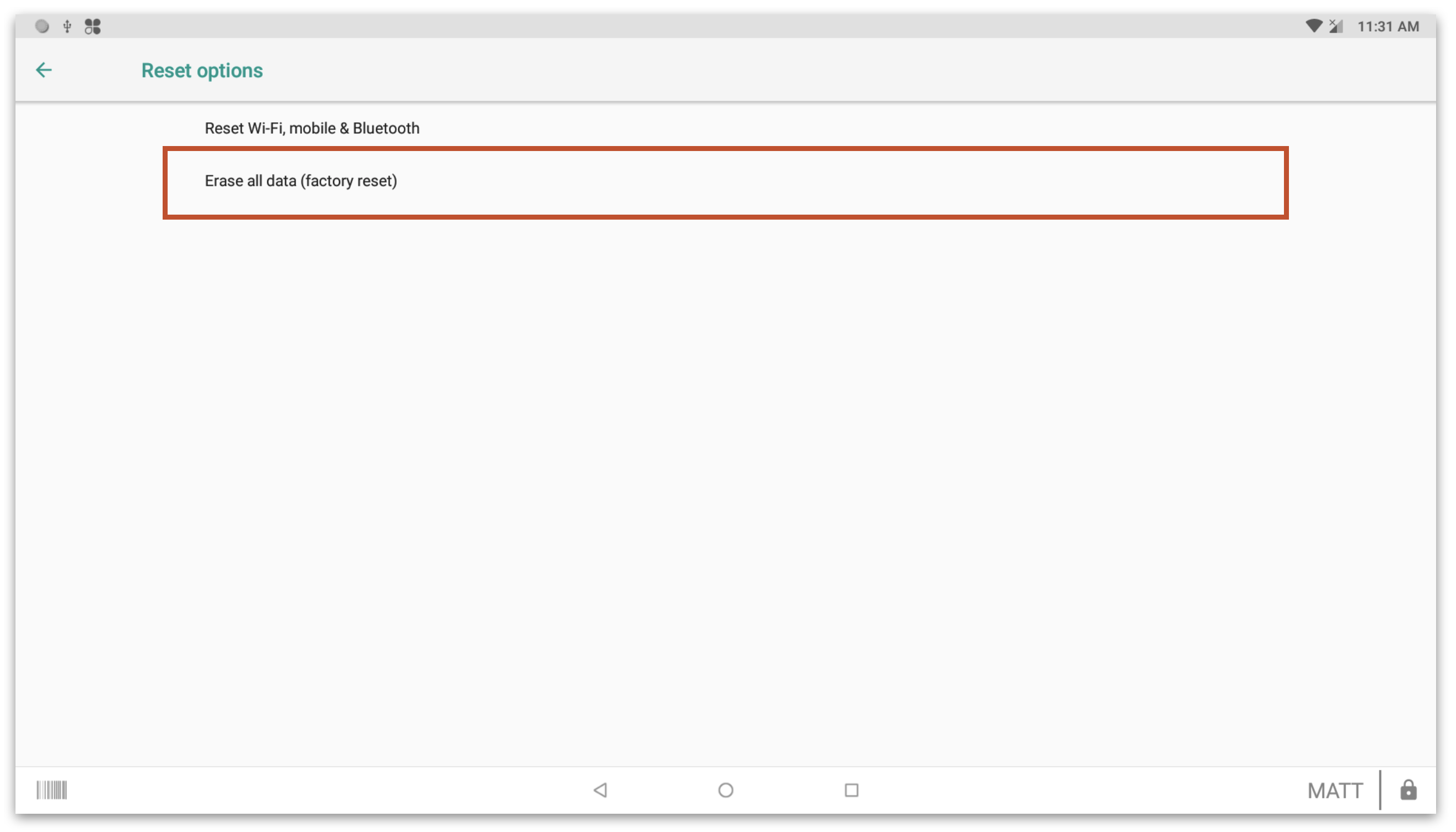 Tap Erase all data (factory reset).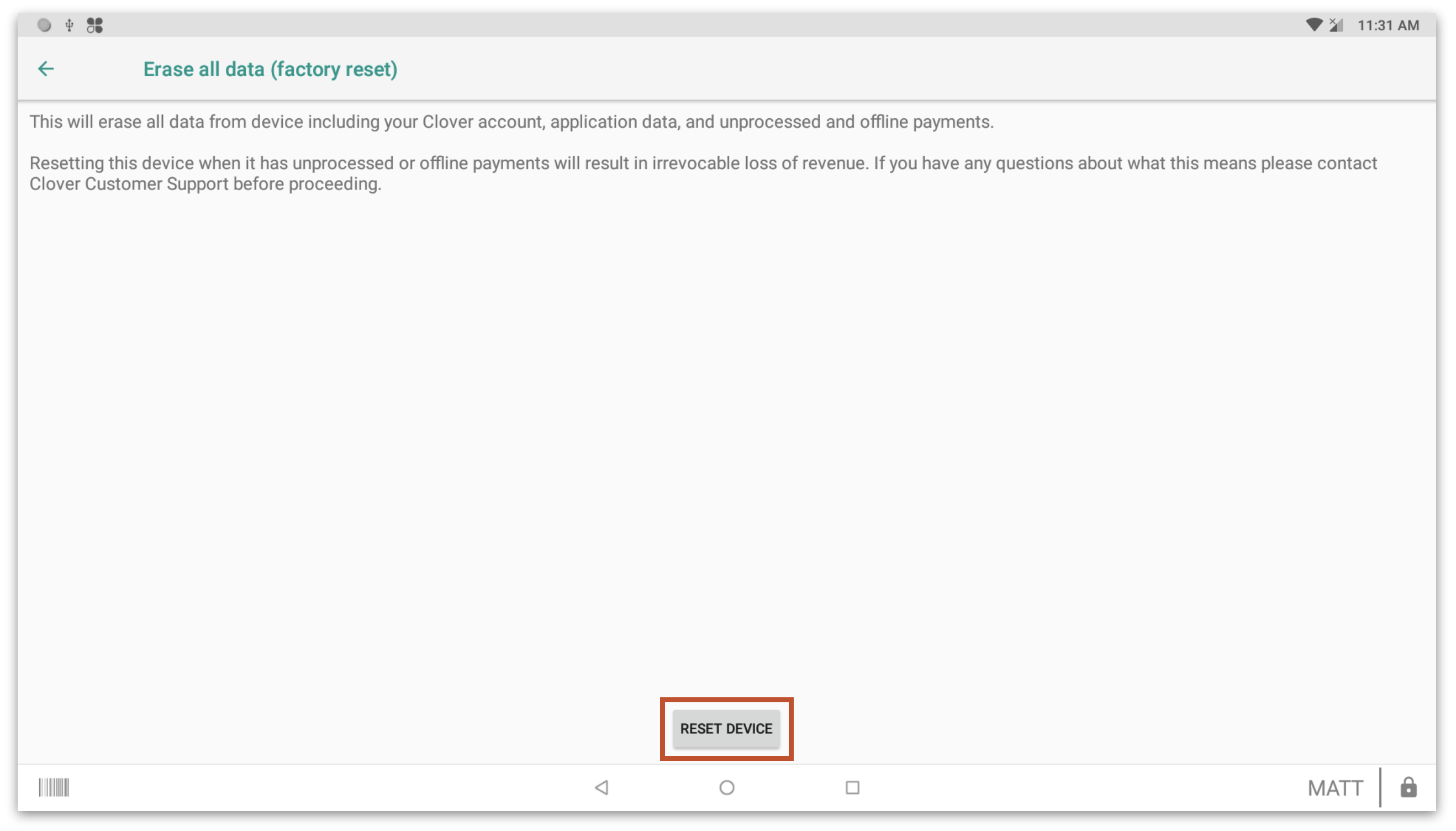 Tap the Reset Device button. A Factory Reset can not be undone, so confirm all payments have been synced before proceeding.