Promotions allow the ability to grant automatic discounts to groups of customers, such as season ticket holders or VIP customers. To navigate to the Promotions page, click on Configuration > Manage Promotions on the left side navigation bar.
Table of Contents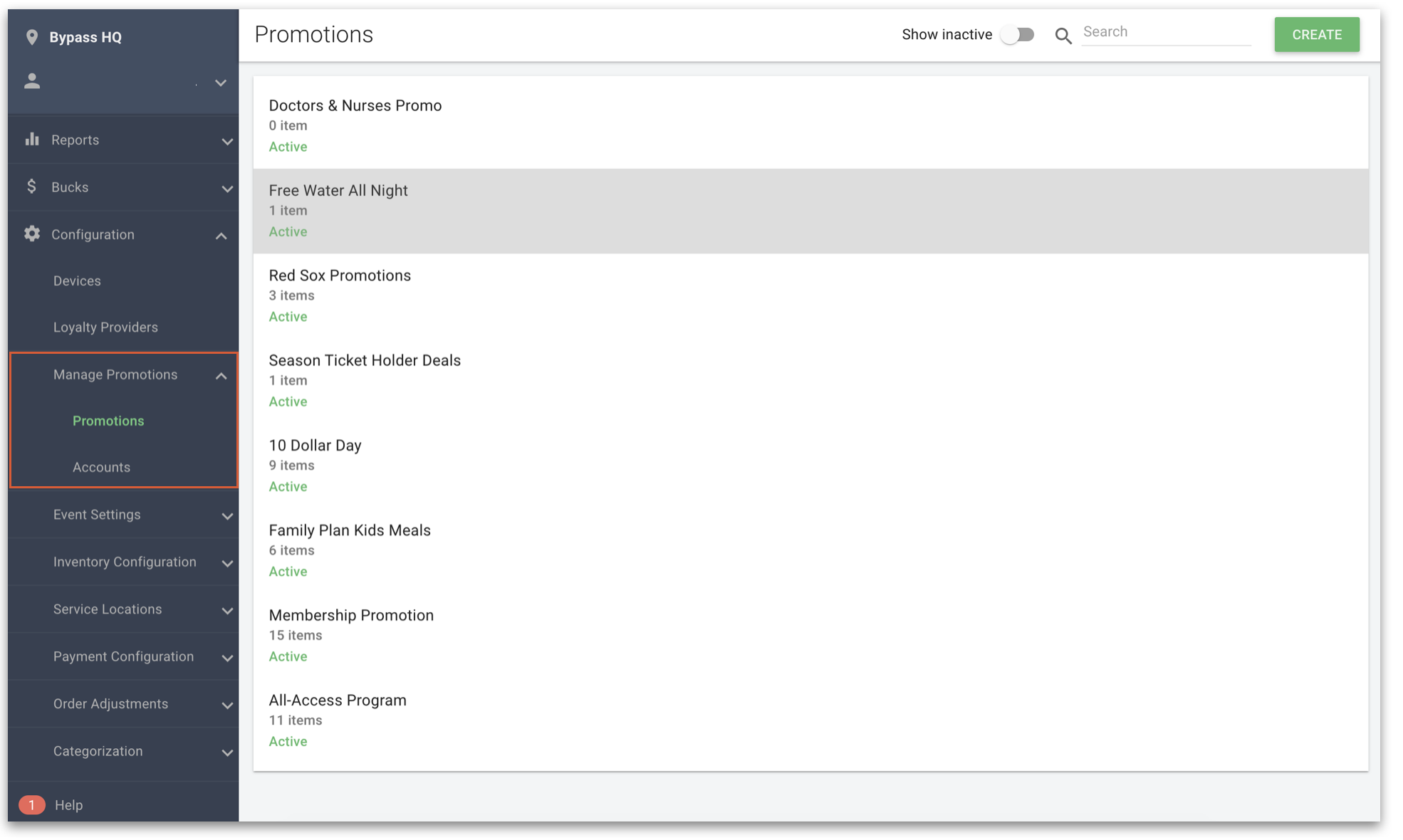 Promotions Page
On the promotions page, you can create and organize promotions. Click on an existing promotion to edit it or click Create to create a new promotion.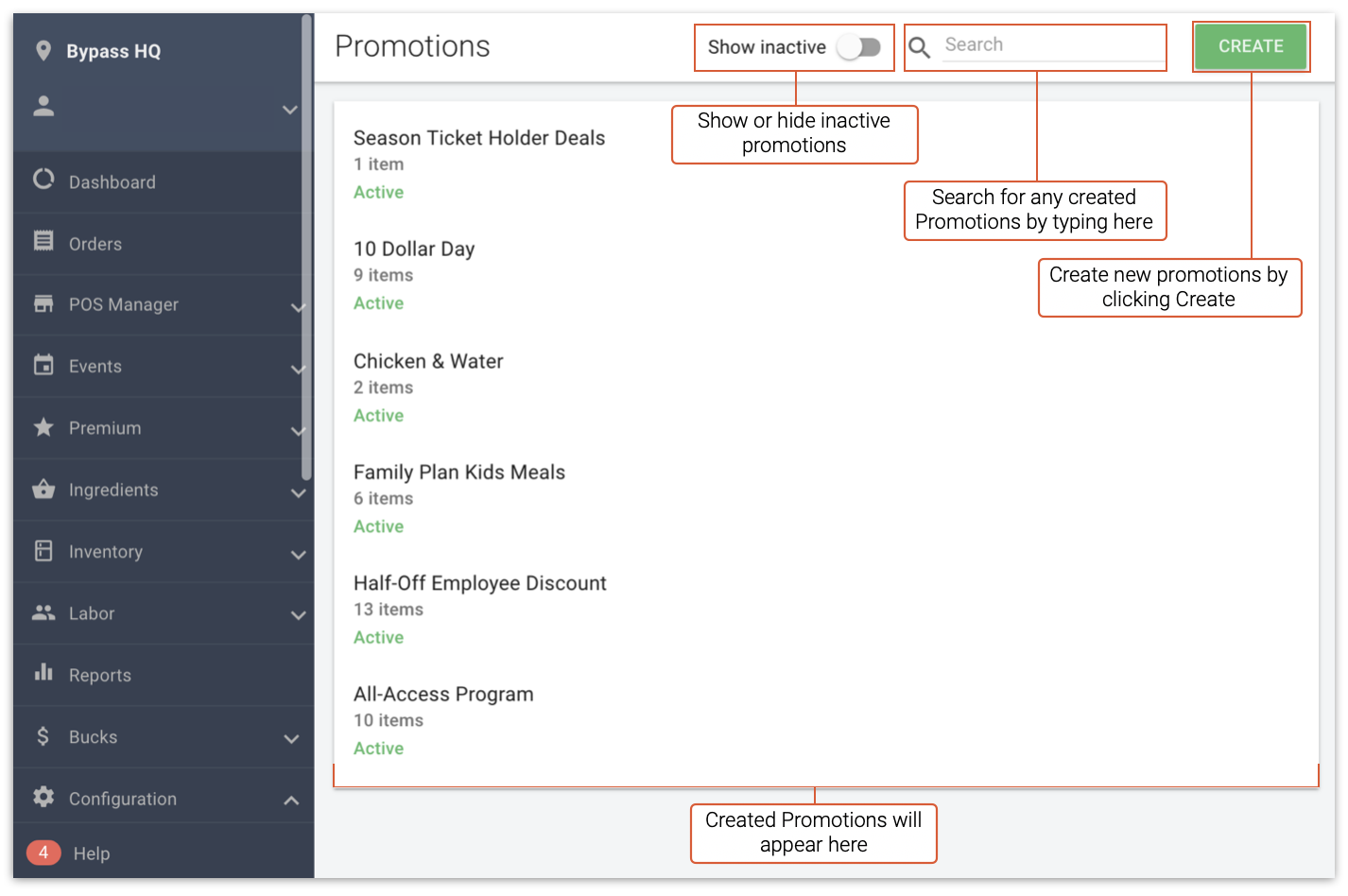 To create a new Promotion click the green Create button in the top right corner of the page.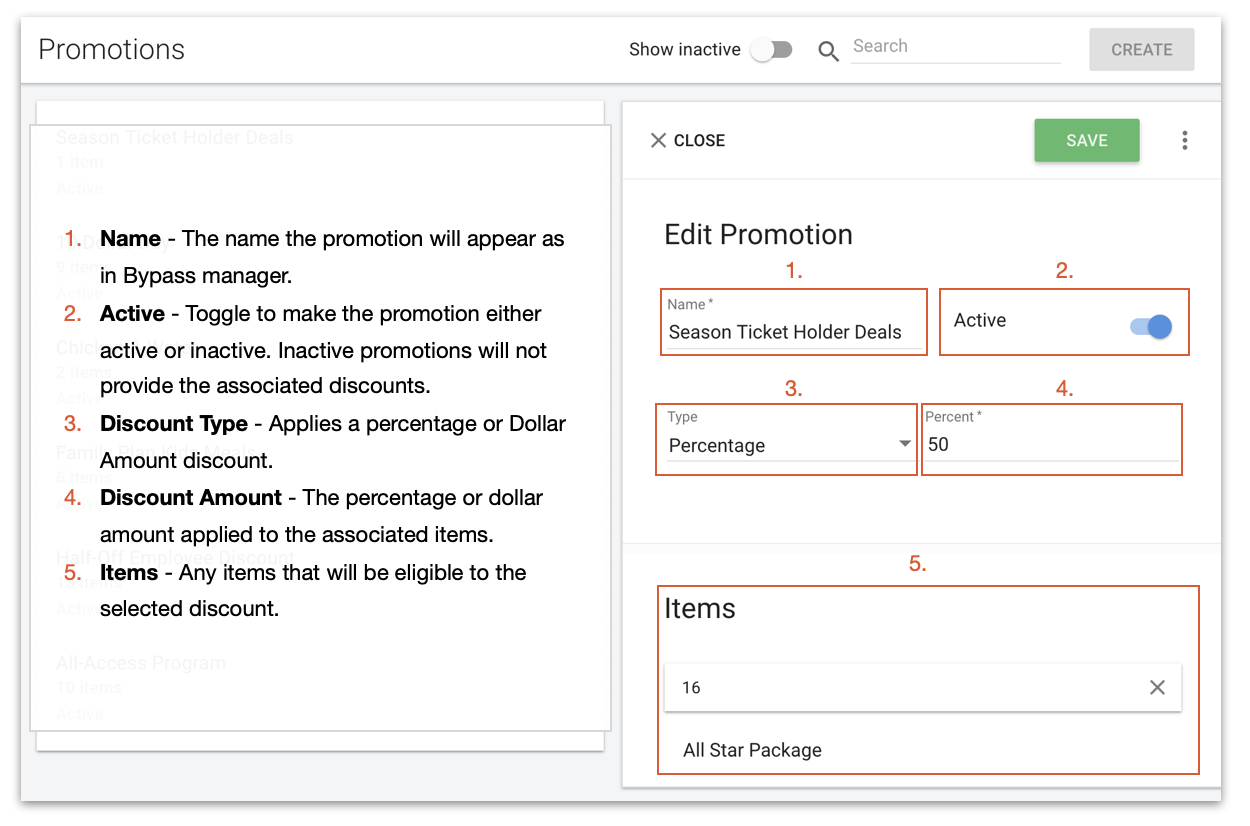 Promotions need the following information:
Name - The name the promotion will appear as in Clover Sport Manager.
Active - Toggle to make the promotion either active or inactive. Inactive promotions will not provide the associated discounts.
Discount Type - Applies a percentage or Dollar Amount discount.
Discount Amount - The percentage or dollar amount applied to the associated items.
Items - Any items that will be eligible for the selected discount.
Adding items to a Promotion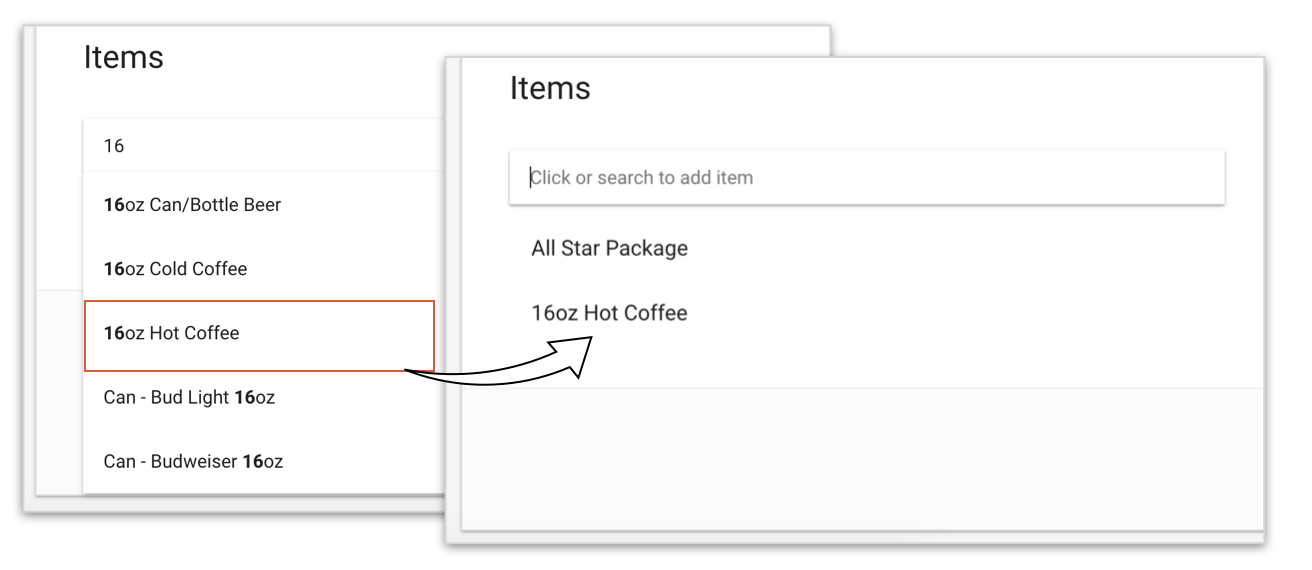 To attach an item to the promotion, begin typing an existing item name and click it from the drop-down. Repeat this process for all appropriate items.
Promotion Accounts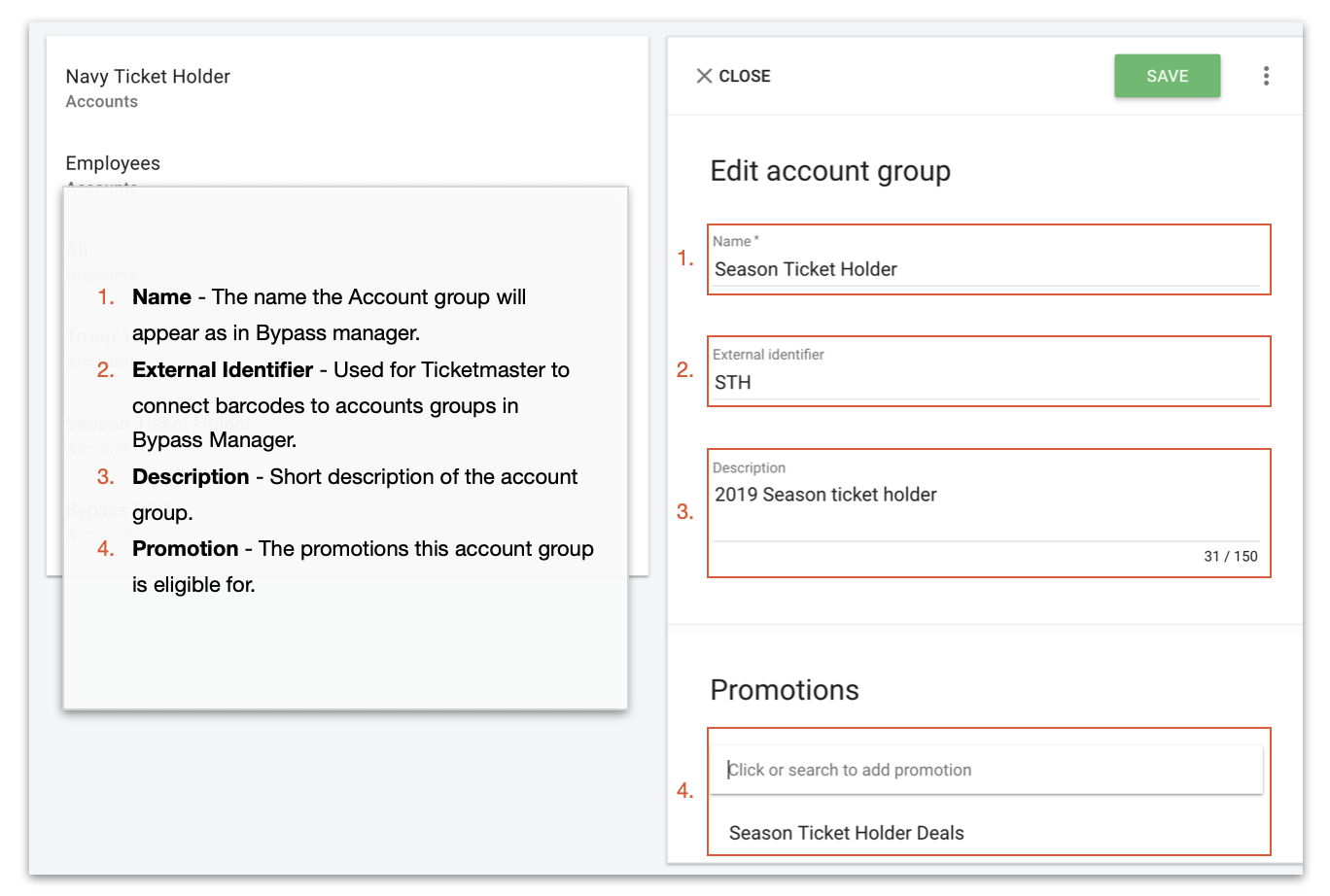 Account Groups are a way of connecting the Accounts/Barcodes added into Clover Sport with the Promotions that we want them to be able to receive. Now that we have our promotion created, we now have to make accounts that can benefit from these promotions.

Creating Account Groups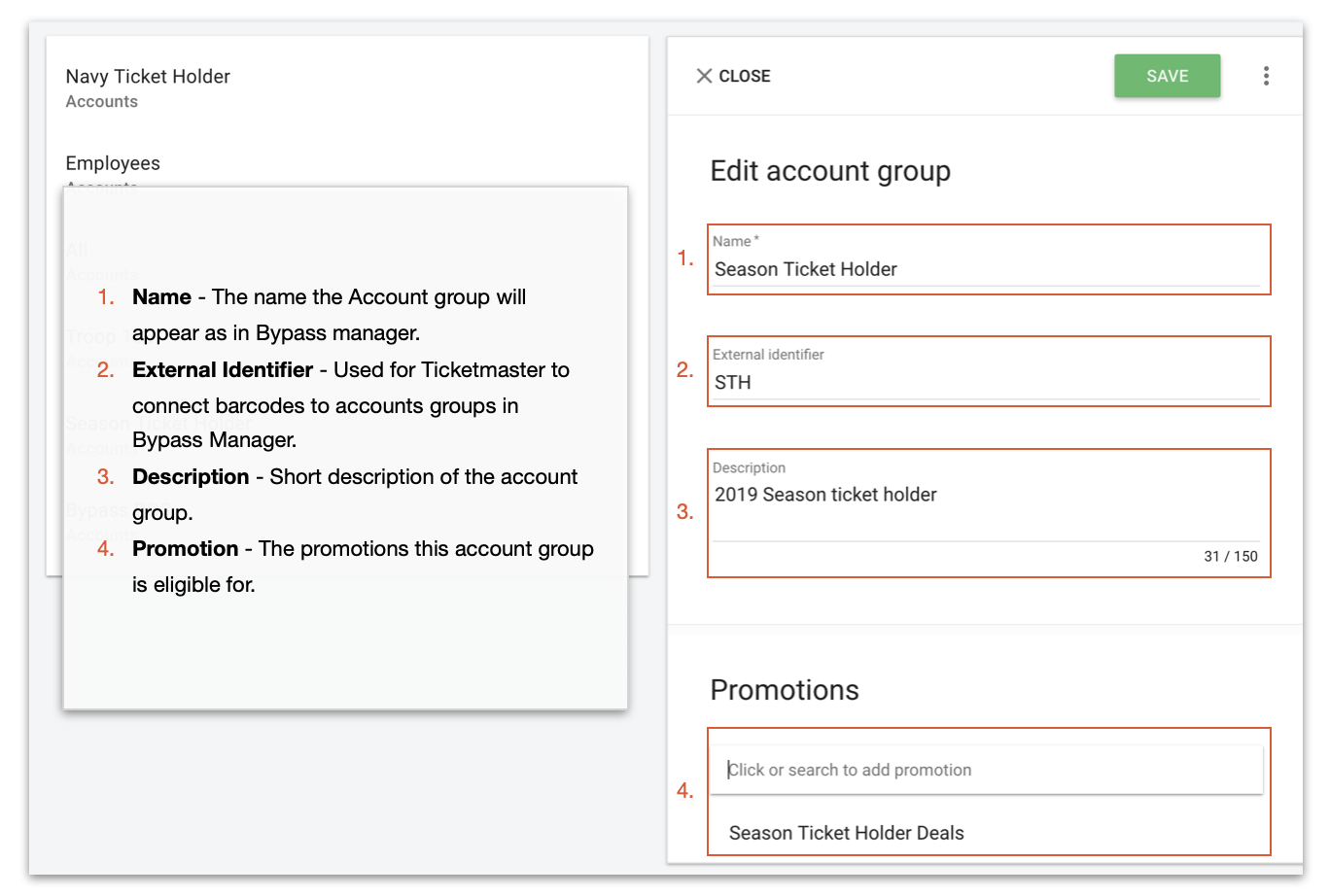 Account groups hold one or more promotions and organize the client's accounts. To create an account group, click on Create in the top right corner.